When you're watching your weight or simply trying to make healthier choices, eating out can be such a minefield that you might be tempted to avoid it altogether.
But according to Dr David S. Ludwig, professor of nutrition at Harvard School of Public Health and director of the New Balance Foundation Obesity Prevention Center you can still enjoy socialising without ruining your good intentions, reports the Daily Mail.
Read more:
• The surprising foods top nutritionists say they'd never touch
• What to eat for breakfast to have a productive day
In an extract from his book, Always Hungry?, shared with My Domaine, Dr. Ludwig reveals the best meals to order in a range of restaurants from Thai to Italian to Japanese.
He says that the key is not to worry about calories, but to avoid processed carbohydrates and sources of hidden sugar, such as low fat salad dressing.
MEXICAN
• Fajitas made with lettuce leaves instead of tortillas.
• Deconstructed burrito: All the elements such as beans, chicken, vegetables and even sour cream and guacamole, but no tortilla wrap. And if you add rice, ask for brown if available.
• Chili or black bean soup: Top with sour cream or cheese for extra flavour if you like.
• Guacamole with crudites: Radishes, cucumbers or any other crunchy vegetables are all good choices.
ASIAN CUISINE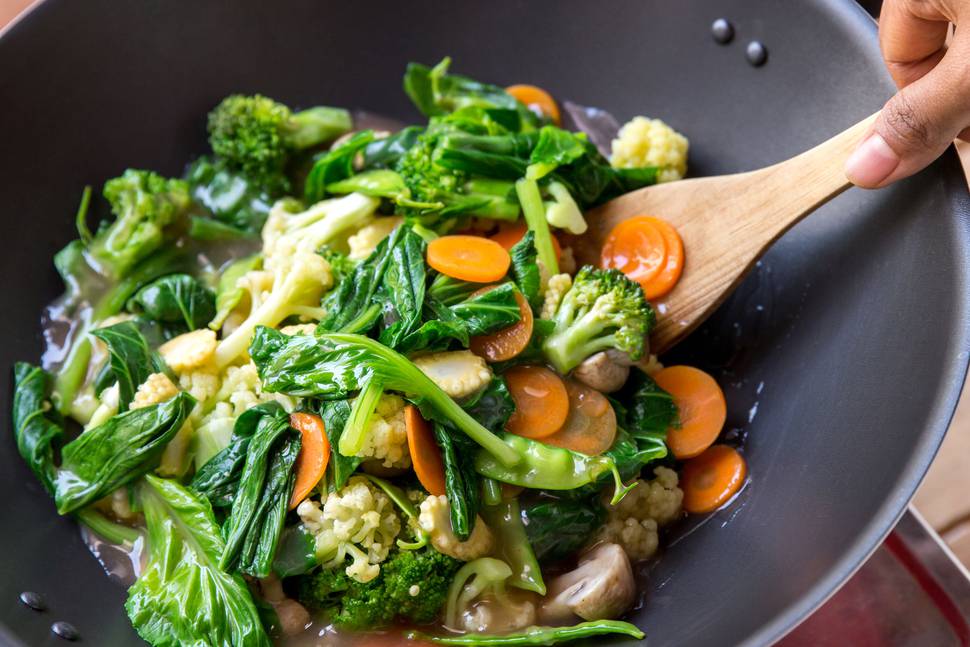 • Curry with tofu, meat, chicken, or fish, but hold the rice or ask for brown.
• Vegetable stir-fry and sautéed greens.
• Miso or coconut milk-based soup.
• Fruit salad for dessert.
• If you're eating at a Japanese restaurant, avoid sushi made with sweetened white rice and opt for sashimi instead.
MEDITERRANEAN, GREEK OR ITALIAN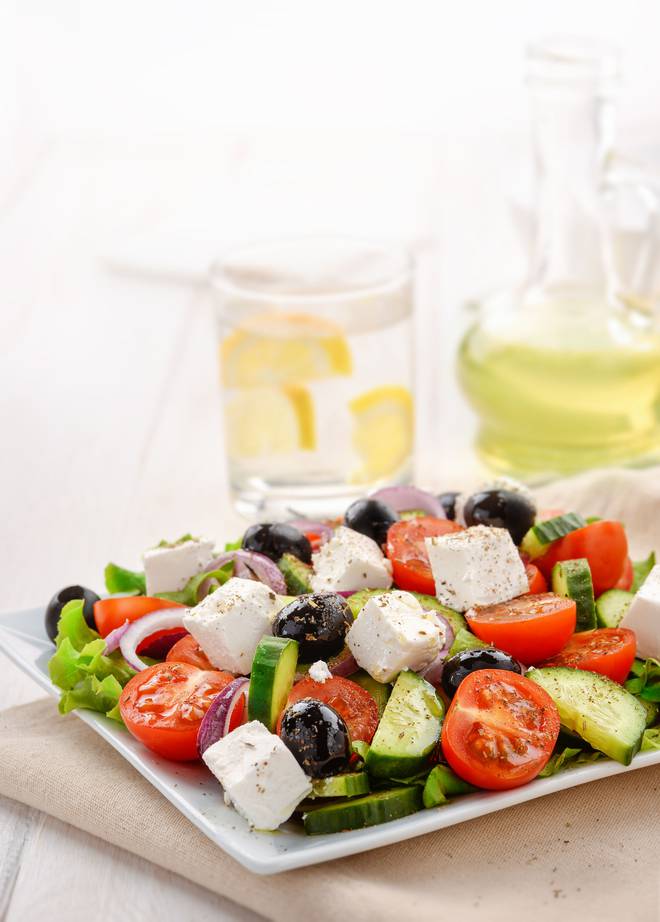 • Fresh fish, chicken, or meat.
• Vegetables cooked or dressed in olive oil.
• Hummus or olive tapenade with crudites.
• Lentil salad.
• Olives and feta.
• Greek salad.
• Tabbouleh: Made with bulgur wheat, not couscous.
• Tomato and mozzarella Caprese salad.
• Fruit with unsweetened Greek yoghurt: Add a touch of honey if you like.
SALAD BAR OR DELI
• Sources of protein such as chicken, tuna, tofu, sardines or boiled eggs.
• Smoked salmon on lettuce with cream cheese, tomato, and onion.
• Non starchy vegetables and avocado.
• Chickpeas or hummus, lentils and black beans.
• Olives.
• Grated and cottage cheese.
• Whole grains, such as quinoa.
• Full-fat dressings.

• Non potato-based soups.
• Fruit salad.
• Mixed nuts.