Their relationship has endured more than three decades, the births of five children and the pressures of life in the spotlight.
Now, Jools Oliver, 42, has offered some insight - via Instagram - into the very early days of her relationship with husband Jamie, 41, reports Daily Mail.
In a romantic social media post, she shared an image of a pile of love letters written by a 17-year-old Jamie after she took a three-month trip to Japan as a teenager.
The mother-of-five posted her own love message next to the image, explaining: "When I was 17 I worked in Tokyo for three months and every single day Jamie sent me a letter or a fax without fail! These are only half of them."
She added that they: "brought back just the best and happiest memories."
She and Jamie, who married in 2000, have five children: Poppy Honey, 14, Daisy Boo, 13, Petal Blossom, eight, Buddy Bear, six, and nine-month-old River Rocket.
In the background of the pile of airmail letters, addressed to Juliette Norton, is a collection of perfumes, one of which was an early gift from the one-time Naked Chef.
The small green bottle of Dior Poison dates back nearly as long as their relationship.
Jools wrote that the bottle was: "The first perfume he ever brought [sic] me at Liverpool Street Station where we met after his college and my work! The smell has never faded."
Jools' followers loved the insight into their early days as a couple.
Rose_white_monroe penned: "Awwwww how beautiful is that. Sweethearts you both are."
Maria.aristodemou added: "That's just the sweetest thing ever...that's what you call true love...something to treasure for ever and ever."
Alexandrathomas2013 wrote: "This is a beautiful post. Full of love and warmth that has spanned a lifetime. We take relationships for granted sometimes - you clearly don't. I have always admired those who keep their love alive."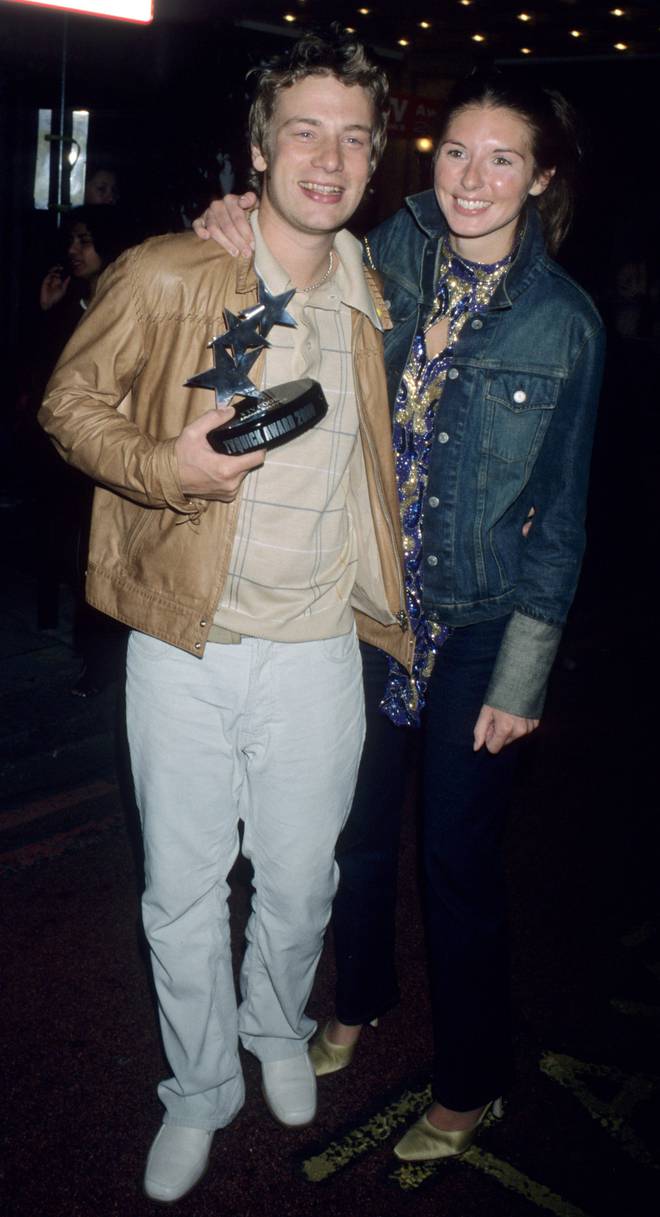 Earlier this year, Jools revealed for the first time that she had once suffered a miscarriage.

Even though she has spoken in the past about her struggle to get pregnant due to fertility problems, she has never before talked about her losing a baby.
"I had a miscarriage at three months, which makes you so worried once you are pregnant again - it makes it impossible to enjoy the early stages of pregnancy."