Adele may have been drenched at her final concert in Auckland last night, but a photo posted to Instagram shows the singer in drier times - wearing Karen Walker sunnies.
The black and white photo was taken at Mt Smart Stadium where Adele has just finished the last of three Auckland shows, capping of a 15-month-long world tour.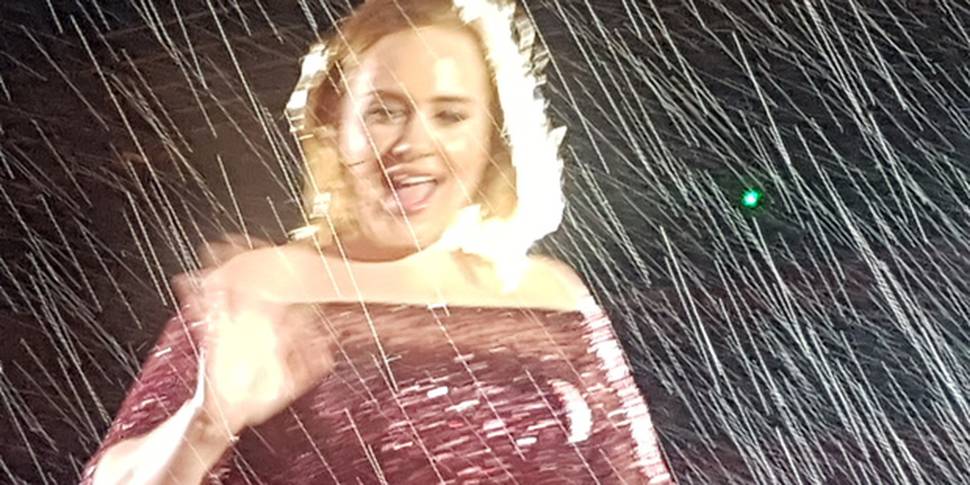 The singer can be seen smiling and looking out from a pair of classic Karen Walker Super Duper Strength Crazy Tort sunglasses, which sell for a pricey $349.
More than 800,000 people have liked the post, captioned "adeleAuckland / Mt Smart Stadium / Mar 25", and thousands commented.
Adele's shows were sold out every night, with crowds topping 40,000 to hear the legendary singer belt out hits like Skyfall and the tearjerker Someone Like You.
Last night torrential downpours lashed the stadium but that didn't put a damper on the evening.
Donning a pink poncho, Adele soldiered on much to the delight of the crowd.
Adele laughed about being caught in the rain and addressed the crowd "You poor things," she said. "It's really raining isn't it."