The best of the weekend and beyond.
OYSTER FEAST
Fancy free oysters? The Oysters and Music Festival features DJs Peter Ulrich and Nigel Love, an oyster-shucking contest (these events can get heated) and 200 dozen free oysters.
• Today, 2pm-6pm, The Culpeper, Shed 22, Princes Wharf, Auckland. Free entry.

PASIFIKA VIBES
Browse the Pacific Island villages at the Pasifika Festival then wander over to Motat for hip-hop dancing, flax weaving and plenty of food. Take an empty stomach for the countless delicious food stalls.
• Today and tomorrow, 10am-6pm, Pasifika Festival, Western Springs Park and Motat Pasifika Vibes, 805 Great North Rd, Western Springs. Free entry to both events, but the rest of Motat will be closed. There will be no parking available at Western Springs College or the MOTAT 2 carpark. Limited paid parking at Pasadena Intermediate School. There's a free park and ride service to and from Unitec. Public Transport information here. Special Shuttle on Saturday 25 and Sunday 26 March.

BAKER AND BLOOM
Bakers, pastry chefs and dessert specialists will sell their treats alongside flowers and plants. Baker and Bloom is the first market of its kind. Sounds tasty.
• Today, 9am-3pm, Silo Park, Wynyard Quarter, Auckland.

BIOBLITZ
Spider-trapping, birdwatching and fish-spotting. Bioblitz is a good way to get your kids interested in science and explore local wildlife. The event is part of the Temp Festival.
• Today, 9am-4pm, Shed 2, Corban Estate Arts Centre, Henderson. Free event. See tempauckland.org.nz for festival details.

COMEDY ALLSTARS
Get your weekly laugh therapy by watching the country's top comedians alongside the rising stars. You might just catch the next big name in comedy.
• Every Friday and Saturday, 8pm, The Classic Comedy Club, 321 Queen St, Auckland. Tickets $25.

NIGHT THRILLS
It is Night Rides time at Rainbow's End. We love that the tickets are cheaper but it's still just as terrifying - even in the dark.
• Today, 6pm-11pm, Rainbow's End, Manukau, Auckland. Adult online tickets $39, children $34.

MATAKANA FARMERS' MARKETS
Grab a coffee and breakfast taco at the Matakana Farmer's Market. This weekend's MataCarnival provides a great excuse to make the road trip north. A detour to a vineyard is always advised.
• Today, 8am-1pm, 2 Matakana Valley Rd, Matakana. See matacarnival.co.nz for details of the carnival.

ONEHUNGA FESTIVAL
Bring the sunhats, shovels and spades for beach games, bouncy castles and water fun. It should be a great family day out as long as the sun plays ball.
• Today, 10am-2pm, Taumanu Reserve, Orpheus Drive, Onehunga, Auckland. Free entry.

MUSIC GIG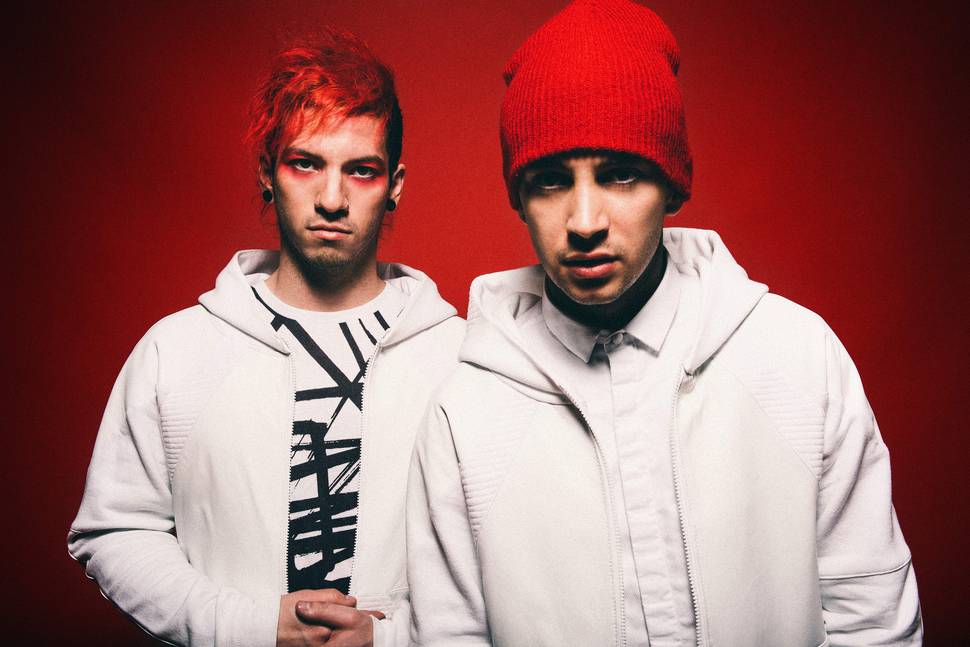 Grammy winners Twenty One Pilots are in town for a Vector Arena show. The American alt-pop duo are behind the global smash hit, Stressed Out. We're guilty of singing along to this song in the car.
• Today, 7.30pm, Vector Arena, Auckland. Tickets from $79.90.

LA SOIREE
It's described as arousing, shocking and stirring. Experience a mix of burlesque, vaudeville and circus sideshow at La Soiree. The show is part of the Auckland Arts Festival, which sadly ends tomorrow.
• Today and tomorrow, Aotea Centre, 50 Mayoral Dr, Auckland. Tickets $35-$75.
HORROR
Prefer scary movies to live theatre? Why not try Horror for a change. Live special effects and a creepy soundtrack make for frightful fun. Part of Auckland Arts Festival.
• Today and Tomorrow, The Civic, corner Queen St and Wellesley St, Auckland. Tickets $35-$69.

NEXT WEEK: OUTDOOR CINEMA
The outdoor movie season is coming to an end. Silo Cinema is letting the public choose the last film. Will it be Jurassic Park, Clueless, Goonies or Ghostbusters?
• March 31, 5pm-11pm, Silo Park, Wynyard Quarter, Auckland. See silopark.co.nz for the winning movie.

NEXT MONTH: TOTALLY COSMIC
Hilarious stand-up, fascinating science and musicians combine forces for the Cosmic Shambles Live show. Why wasn't school science this fun?
• April 4, 7pm, ASB Theatre, Aotea Centre, Auckland. Tickets $70-$105.

NEXT MONTH: PAW POWER
Ride for Justice is a charity motorcycle ride to help raise awareness of animal abuse issues. Boxer Shane Cameron is leading the pack. Ride north and help our animal pals.
• April 9, 9am, leaving Wynyard Quarter in central Auckland and riding north to the Puhoi Historical Pub.

NEXT MONTH: HONEY
Tahi's annual open day gives you the chance to explore native bush, wetlands and the Pa site. This ecological retreat is also home to beehives and a honey processing plant. We want to sample the Manuka honey icecream.
• April 15, 9am-3pm, Tahi's Open Day, 1824 Pataua North Rd, Pataua North, Whangarei. Entry is free. See tahinz.com for details.