Melanie Segard is 21 years old, with a bright smile, a love of parties and restaurants, and a job at a packaging company.
And, oh yes: she also happens to have Down syndrome.
"I'm different," the French woman states on her official Facebook page, "but I want to show everyone that I can do a lot of things."
But there was one thing she had always wanted to do that had eluded her: to present the weather on television.
It seemed an improbable dream for someone with Down syndrome. Segard couldn't read or write, according to Le Parisien, and had no broadcast training.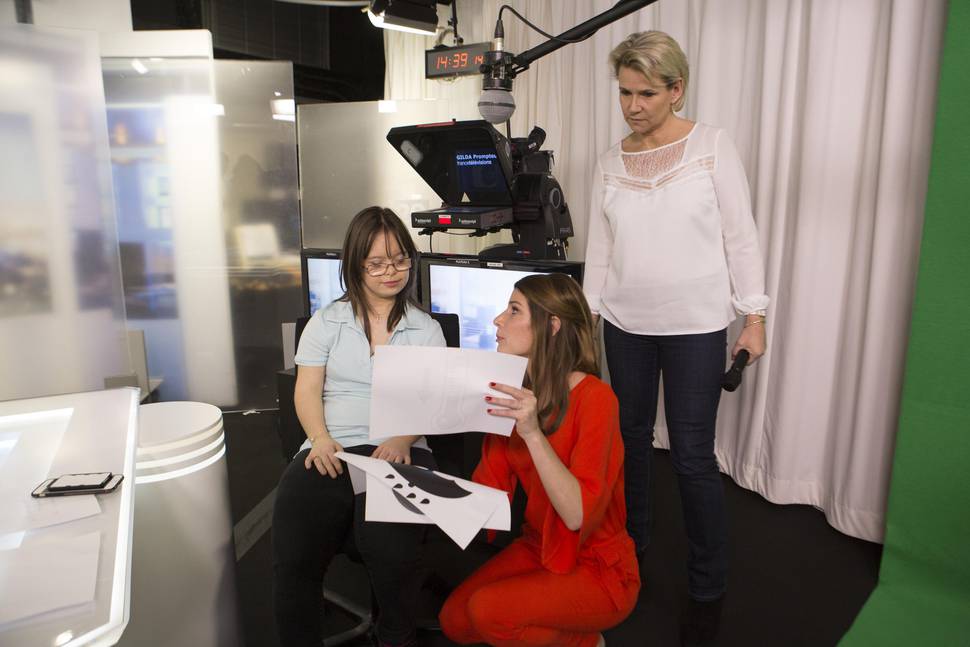 But her lifelong wish was picked up by Unapei, a French non-profit that advocates for "an inclusive and supportive society". It asked: Why couldn't a woman with Down syndrome present the weather on TV?
"These are people who, despite their disabilities, have abilities," Unapei's president, Luc Gateau, told the French news site La Croix, according to the Independent. And they "only ask to express them on condition that we take the time to welcome them in a universe able to adapt to their handicap".
In late February, the group launched a Facebook campaign in French titled "Melanie peut le faire" ("Melanie can do it") that outlined her goal in the simplest terms.
"Hi everyone, my name is Melanie," the group wrote on Segard's behalf. "And my dream is to present the weather."
She wanted to get 100,000 supporters, she said, and challenged a television station to allow her on a newscast if she succeeded.
The response was swift and overwhelming. Within a few hours, the campaign received more than 20,000 likes. Within days, it exceeded 200,000 supporters.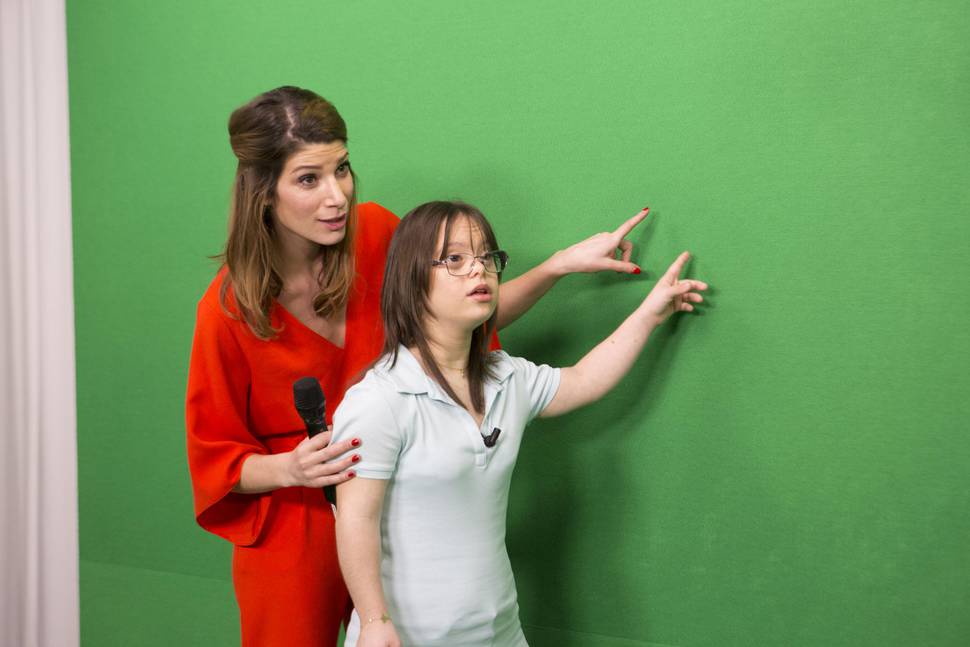 Hundreds of thousands of people wished her well in the comments. Catherine Laborde, a longtime French weather broadcaster, offered to be Segard's godmother.
"It would be a great honor for me," Laborde said in a video.
Not one, but two, television networks invited Segard to do the weather. She went with the national public network France 2, and trained for four days with the station's weather team. Presenter, Chloe Nabedian, gave her tips on how to present in front of a green screen.
Finally, Segard was ready for her television debut: a March 14 evening broadcast. That morning, she asked for people's encouragement on Facebook.
"Today is a big day for me," she said, alongside a video of her brushing her hair. Thousands replied.
"Go Melanie!" one Facebook user wrote. "Don't just give us the weather but also your smile and all the love of your heart. Bravo!"
Her older brother Cyril, who had followed her throughout her training, had just one piece of advice for his sister, according to the BBC: "Imagine you're alone at home doing the weather. Have fun."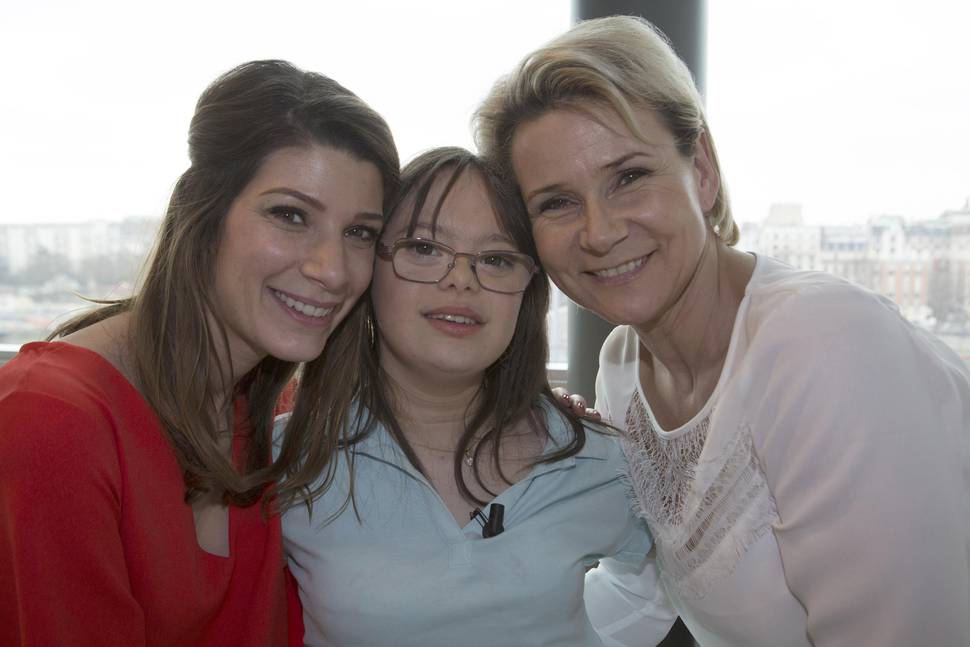 On Tuesday night, Segard strode onto the set with the air - and the bright magenta top - of someone who had been on television news many times before.
Behind her, the usual presenter, Anaïs Baydemir, stood back and smiled as Segard took over the weather report:
"For Saturday, there are clouds in the north and rain.
"On Sunday, clouds in three-quarters of the country. Rain. Sun in Marseille. It's going to be very cool."
She broke out into a wide smile as the segment wrapped up. Baydemir grasped her hand and gave her a hug. Off the set, Segard flashed an enthusiastic thumbs-up as she was showered with hugs.
Her appearance had lasted only 30 seconds. However, France 2 later said Segard's presentation drew a record-breaking 5.3 million viewers, according to the Associated Press.
"I did it," Segard said on Facebook afterward. "I'm finally a weather girl."