Once considered by many-an-American as the ultimate way to make a public display of affection, Kiss Cams have more recently become home to fake romance moments set up by PR companies in the hope they'll turn viral.
The most recent video that has the internet questioning its authenticity shows a spurned girlfriend taking revenge on her beer-drinking boyfriend - by kissing another man right in front of him.
The pair were on Kiss Cam at a basketball game in the United States, and when she excitedly tried to get his attention, he took another swig and turned away.
Not one to waste an opportunity, she shrugged and turned to the man sitting next to her, who happily obliged with a smooch.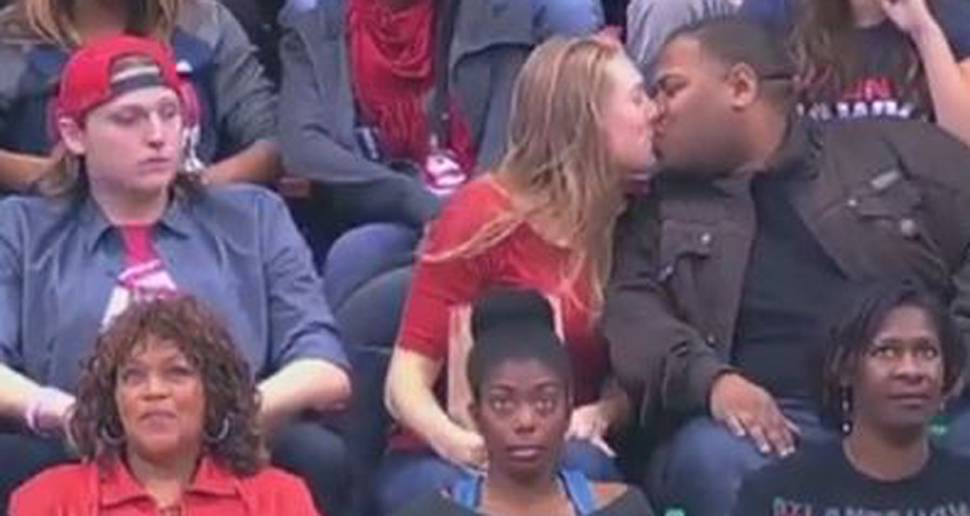 Needless to say, Romeo wasn't too happy.
Whether you think it's the real deal or not, fast-forward to 0:30 for the good part.