Nicole Kidman was forced to get crafty halfway through the Oscars ceremony on Sunday after her Armani Privé gown appeared to give her a rash.
The dazzling frock's sequined straps were in a crisscrossed racer back shape when Nicole arrived on the red carpet but she was later seen with them tied into a halter.
The straps dangled down her back and appeared to have frayed ends, suggesting Nicole or a stylist took a last minute pair of scissors to the custom made dress.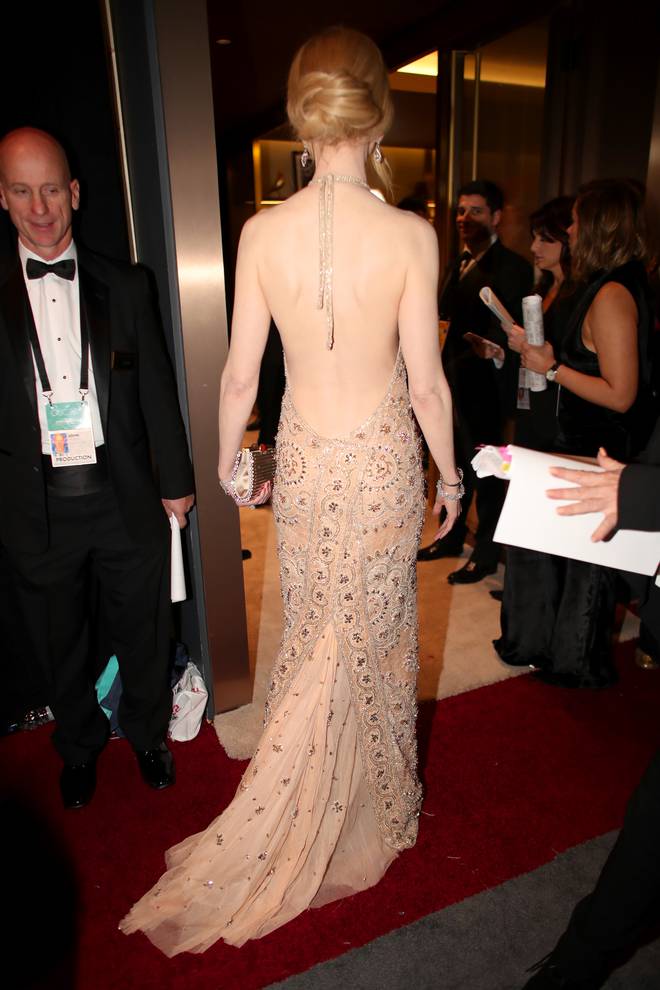 READ MORE: • Oscars flasher : 'I was wearing underwear'
Photos of Nicole posing in the cream gown on the red carpet showed red blotches on the 49-year-old's pale skin around the neckline of the dress.
It's possible the Oscar winner opted to cut the straps to loosen them as they were too tight or irritating her neck.
The dress, which featured glittering silver embroidery, had a very high neckline that appeared to sit close to Nicole's skin.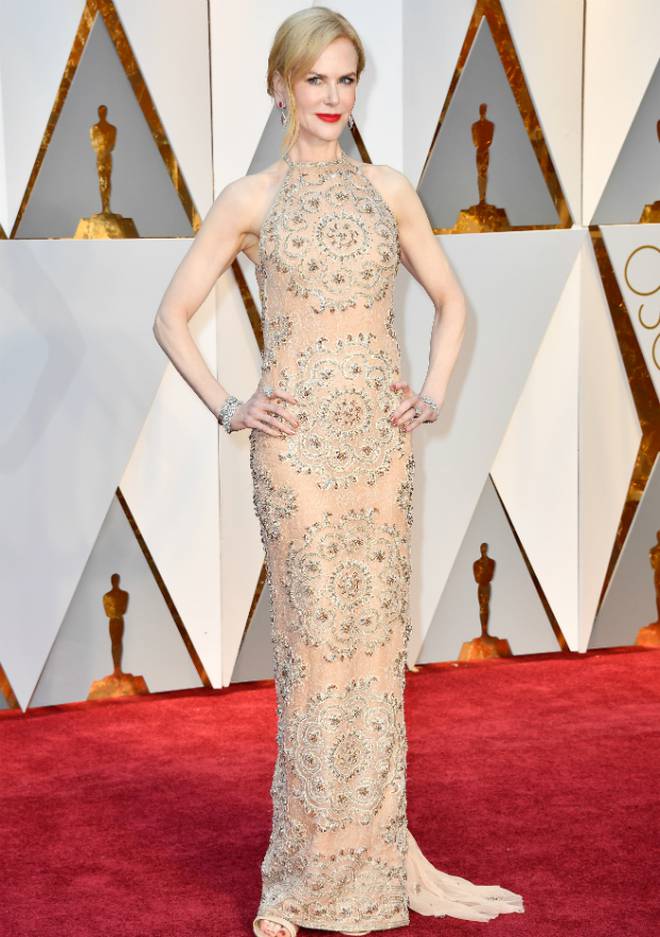 The move raised eyebrows as the dress was custom made for the star and should have fit her perfectly.
While other stars had outfit changes though the night, Nicole stayed in the same dress after giving it a quick alteration.
The Lion star didn't take home the Best Supporting Actress statuette on the night but she appeared in very good spirits throughout the ceremony despite the dress issue.
The slender Aussie looked stunning with her hair in a bun, sparkling teardrop earrings and her lips in a bright crimson lipstick.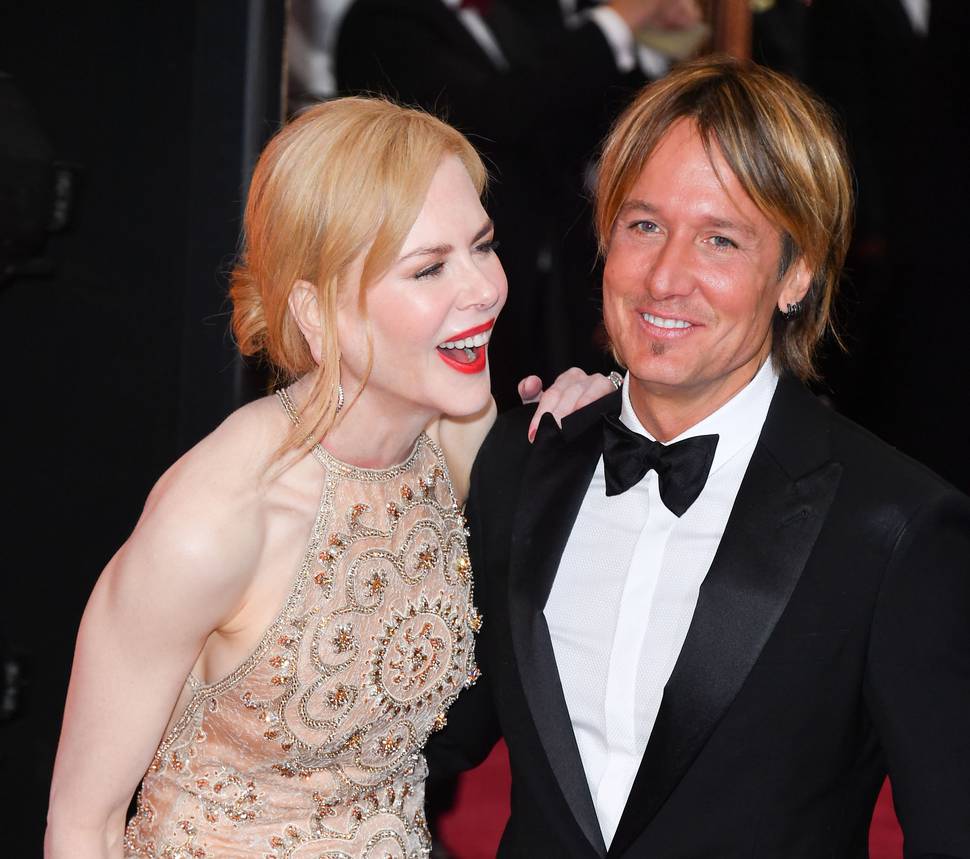 Nicole was flanked by hubby Keith Urban, 49, whose long hair skimmed his shoulders and who was a tanned contrast to his porcelain skinned wife.
Nicole did further multitasking as she was seen making a phone call during the ceremony, perhaps to check on her young children.