Complete with tiny hands, bouffant 'do and a menacing glare framed by furious brows, an artist has created a Troll doll of Donald Trump.
The work of Wisconsin-based artist Chuck Williams, the vinyl doll is deemed NSFW thanks to the inclusion of a small penis, offset by huge feet and a softly wrinkled, pendulous gut.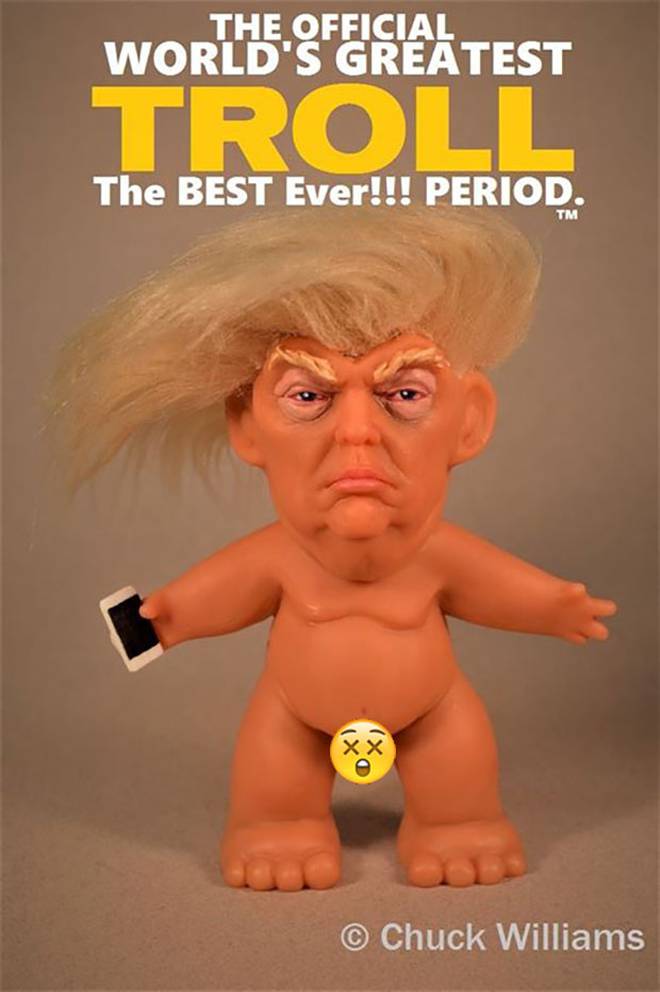 Troll Trump stands at 12cm tall and 10cm wide, and is Twitter-ready with a tiny Android cell folded in to stumped digits.
Speaking to Huffington Post, Williams, the former senior staff sculptor for Disney, said following Trump's election he found himself sculpting a caricature of the new president "to release some steam."
He also explained what lead to the graphic, full-bodied creation.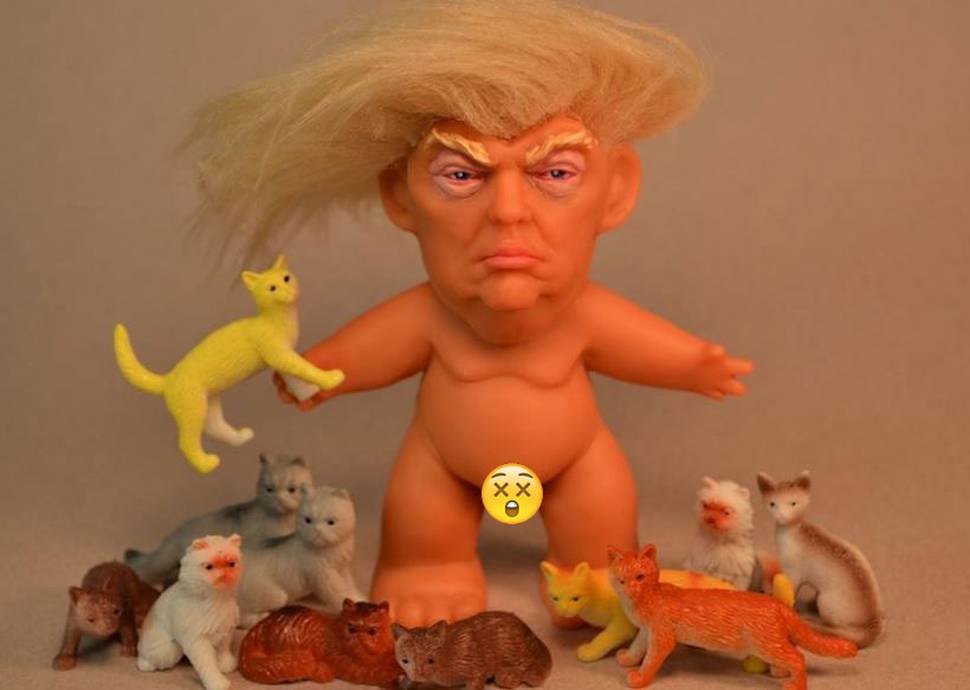 "I sculpted him NSFW to make it clear that I sculpted the entire figure and did not simply sculpt a head on an existing toy body.
"And I wanted to be a bit insulting. Tiny hands you know."
Posting a photo of his first doll to Facebook, Williams was quickly inundated with requests from friends. As a result he's launched a Kickstarter campaign to cover manufacturing costs of multiples.
Selling for $US25, the doll is currently only available for pre-order but, all going to plan, Williams hopes to begin distribution in the next few months.