Even those with a naturally sunny disposition can succumb to the occasional bad mood.
But if you got out of the wrong side of bed this morning, these six simple tips could come to your aid - as they're scientifically proven to make you happier.
Psychologist Dr Jessamy Hibberd told Daily Mail how making minor changes to your routine can have a major impact on your day with her list of six scientifically proven mood-boosting strategies, from avoiding the snooze button to a good old-fashioned feel-good tune...
Don't hit snooze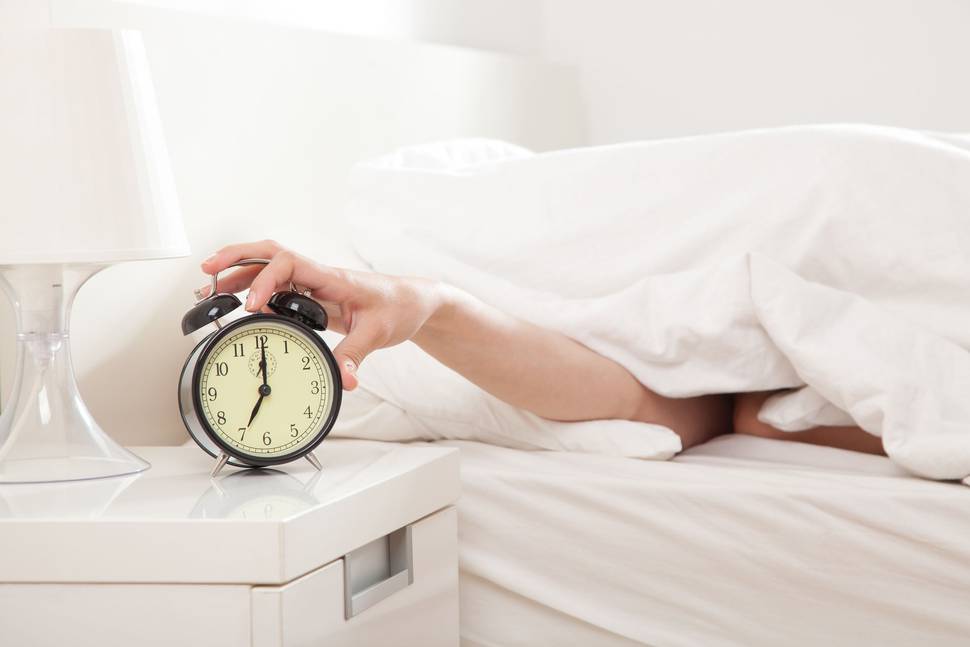 "How you feel when you first wake up is not a gauge for how you'll feel for the rest of the day," says Dr Hibberd.
"When your alarm goes off, get up, instead of lying there thinking of all the things you don't want to do. Once you're up, your mood will naturally lift.
"Make sure you open the curtains too - natural light will stimulate the feel-good hormone serotonin, which will make you feel more awake and boost your mood."
Listen to your favourite happy song
"As you're getting up, put on your favourite song (or at least turn on the radio).
"Music and mood are inherently linked. Songs you love are shown to bring pleasure, engagement and meaning.
"Scientists have found that listening to a particularly happy song changes the way we perceive the world for the better."
Notice the good
"Good things are happening all of the time, but when life takes hold it can sometimes be difficult to give them the attention they deserve.
"We focus instead on the things we're unhappy with, anxious about or finding difficult. It's important to remember you have a choice in where you direct your attention - if you shift your focus and notice the everyday things that make you feel good (rather than waiting for the big things or wishing time away) it can make a real difference to your mood.
"Add in some gratitude and you'll feel even better. People who are grateful tend to be happier, healthier and more fulfilled."
Laugh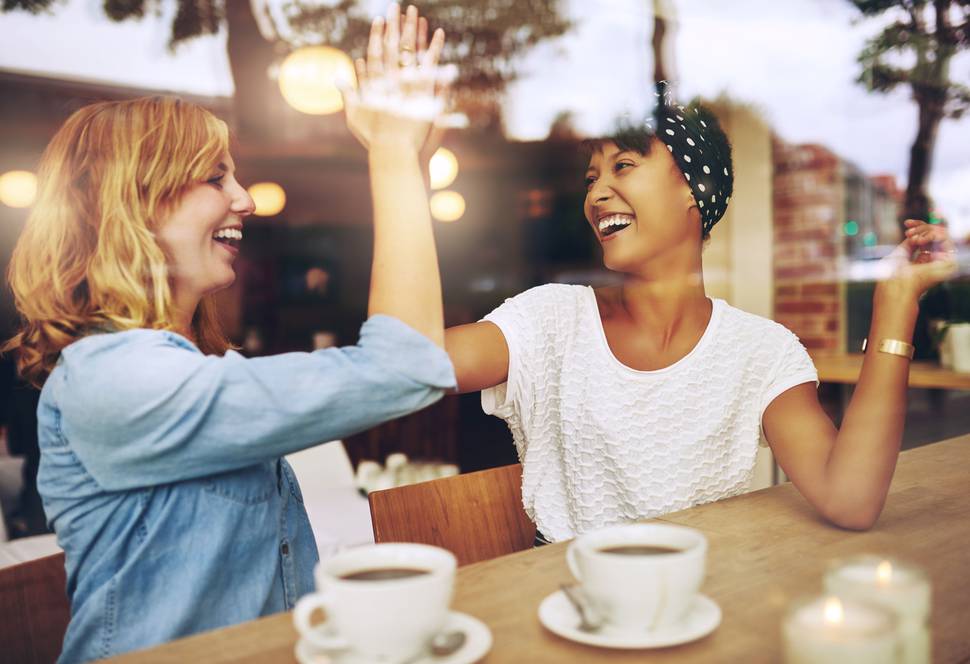 "Make time for some fun and have a giggle.
"Research shows that laughter soothes tension, improves your immune system and even eases pain.
"It's a brilliant way to boost mood, switch off and it's good for your brain. Smiling also has a great effect, it triggers feelings of happiness (even if you're not feeling happy) as our facial expressions influence our emotions."
See a friend
"A new study called the Origins of Happiness has found that on average people have become no happier in the last 50 years, despite incomes more than doubling.
"Whilst it might feel like you'll be happier when you can afford a new car/outfit/bag, it's investing in our relationships and health that is most important.
"Friends make you feel good and are good for you. Relationships enhance your quality of life, reduce isolation, are protective against depression and are a great source of support, fun and love."
Perform a random act of kindness
"Perform a random act of kindness and give someone else a smile. A random act of kindness is anything that helps others or makes them happy (typically at a cost to you) whether it's holding the door open, helping someone with their buggy down the stairs, writing a kind message or donating blood.
"You're not only doing a good thing, you'll feel good too as committing regular random acts of kindness can significantly increase happiness levels for several weeks.
"It stimulates the release of endorphins and there's a strong relationship between this type of activity and increased self-esteem and self-worth."