A terminally ill mother whose family shared a photo of her holding her dying husband's hand has died just five days after his passing.
Julie Bennet, 50, died just before midnight on Saturday, leaving behind three children - Luke, 21, Hannah, 18, and Oliver, 13, the Daily Mail reports.
The family's spokesperson, Heather Gallagher, said: "We are all incredibly sad this morning as we come to terms with Julie's passing, however she died knowing that people from our community and all over the UK and around the world have come together to support her children as the JustGiving page has reached over £182,800 (NZ$318,951)."
She continued, "The kids are so overwhelmed by the love and support that has been demonstrated, and they want to share their heartfelt thanks to everyone who has made this possible.
"It has meant that their lovely mum could go peacefully to join their dad Mike, who passed earlier this week."
The heartbreaking photo of the terminally ill couple saying their final goodbyes in St John's Hospice, Merseyside in Britain, sparked an outpouring of public support and led to thousands of pounds being donated to the children's care after their passing.
The image was released by the children as family friends vowed to support them - staying together in their time of need in the family home.
Mike Bennet, 57, a self-employed cabinet maker, had been nursed at home by Julie and the children after learning of his brain tumour in 2013.
But in a cruel twist of fate, Julie, a primary school teacher at Somerville School, Wallasey, became ill in April 2016 and was diagnosed with liver and kidney cancer a month later.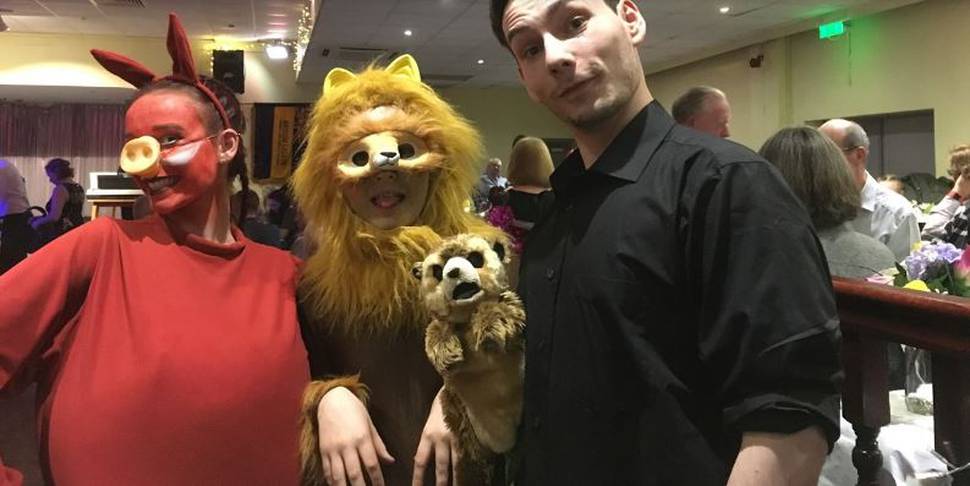 Friends promised the dying mother that they would care for her kids, organizing fundraising events and setting up a JustGiving page which has already gone over the £50,000 (NZ$86,888.01) target.
With their government-funded mobility car needing to be returned, supporting the children practically and emotionally has become an undeniable priority.
According to Gallagher, all three of the Bennett children are keen performers with no family close by in Wirral, northwest England.
She added: "Julie was such an incredible woman, when faced with a devastating diagnosis, she never gave up, she was always focused on taking care of other people, I recall a rare moment of sadness she shared with me, 'My children don't deserve this' and that was Julie, no matter how upset she was, personally, her focus was on her kids."
In a message on the JustGiving page, the three children thanked everyone for their support: "We really appreciate it and would like everyone to know that our mum takes a great amount of comfort from knowing that we are being supported so well by friends, family and kind-hearted strangers."
Gallagher says a trust will be set up for the children with the support of a local solicitor, as well as financial help from a charity in Manchester to keep funeral costs down.
However, she says, "Any help for this wonderful family will make a real difference to their lives".