A North Carolina mother who works at the same day care centre caught another worker breastfeeding her 3-month-old son without permission on surveillance video.
Kaycee Oxendine told WTVD-TV in Durham that security footage inside Carrboro Early School showed a woman adjusting her top and bringing Oxendine's 3-month-old son to her chest to breastfeed him.
Oxendine said her son's teacher told her he was constipated, and when another woman working in the nursery asked Oxendine if she could breastfeed the boy to see if it would help, Oxendine twice said no.
"She said that she had a son and did I want her to put my child to her breast and breastfeed?" Oxendine told the ABC 11.
"And I said no, that's nasty. We don't do things like that."
She then recorded security footage inside the school and was furious to find the woman adjusting her top and bringing Oxendine's three-month-old son to her chest to breastfeed him, Daily Mail reports.
"As a mom, you've taken something from me, because I wasn't able to defend my child," Oxendine said. 'I wasn't there.'
Several hours later, Oxendine had to rush her son to the UNC Hospital because she said he became ill and started throwing up, according to ABC.
The child was born prematurely, is lactose intolerant and can't have any milk products.
"To me, a criminal act was committed against him," she said. "Not only did you put your breast to my son, you also made my son sick because he's lactose intolerant. So you've put something in his body that his body can't digest."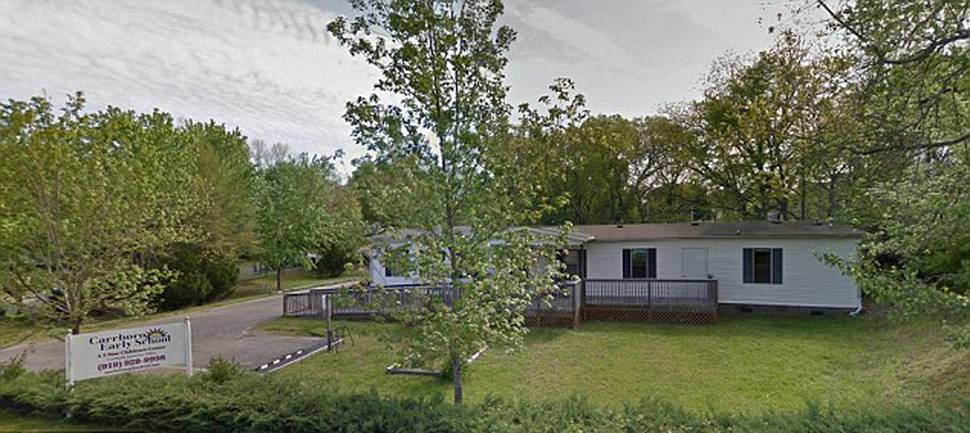 Day care director Daron Council said an employee reported what happened and the worker is no longer there.
He said nothing like this had ever happened in one of the facilities.
Council told ABC that when he found out what happened Friday, he reported it to the Department of Health and Human Services. He also informed parents of the children who were under the woman's care that day.
Oxendine said the worker was fired, and she wants the woman charged.
Carrboro police said they are investigating, but no charges have been filed so far.
- AP, Daily Mail