Stepping out in a striking skirt suit she was first photographed wearing six years ago, Kate Middleton cut a svelte figure as she visited a primary school in London for a special assembly to mark Children's Mental Health Week in the UK.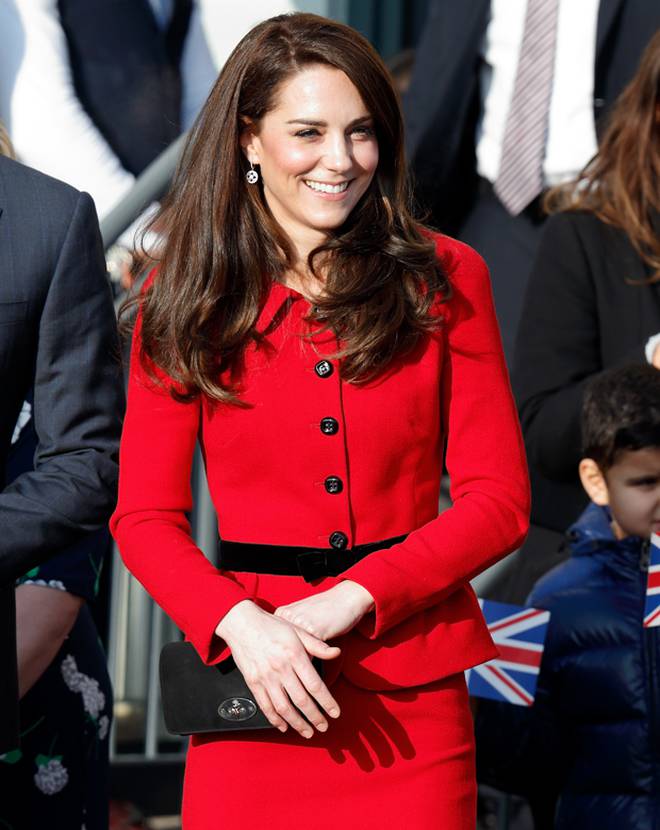 Joined by her husband, Prince William, the mother-of-two told pupils about how kindness is just as important as academic success and shared that it's a lesson she is teaching her two young children, Prince George and Princess Charlotte
She said: "I realise how central values like these have been to me throughout my life."
Headmistress Theresa Landreth introduced the duchess by saying: "We know she supports children throughout the world with the charities she works with."
The royal said: "People often ask me why I am so interested in the mental health of children and young people. The answer is quite simple - it is because I think that every child should have the best possible start in life.
"When I was growing up I was very lucky. My family was the most important thing to me.
"They provided me with somewhere safe to grow and learn, and I know I was fortunate not to have been confronted by serious adversity at a young age.
"For some children, maybe there are some here today; I know that life can sometimes feel difficult and full of challenges.
"I think that every child should have people around them to show them love, and to show them kindness, and nurture them as they grow."