Madeleine Jones was delivering flowers and making sure Anna Wintour got her copy of the New Yorker when she started working at Vogue.

Now the proud Kiwi is one of the fashion bible's style gurus, working with a raft of celebrities including Kendall Jenner.
The 26-year-old Aucklander, who works as a stylist for Vogue.com US, said her earliest fashion memory was playing dress-ups as a child.
"I wouldn't leave the house without wearing my pearls. Mum said I also went through a phase where I wouldn't wear anything that wasn't pink. That hasn't really changed."
This passion for fashion continued into Jones' teen years when she started collecting copies of the style magazine.
"I kept every copy. We had a whole cupboard in my house of Vogue magazines," said Jones who halted her law degree to complete a diploma in fashion design at Massey University.
Little did Jones know she would one day be working for Vogue.
But the journey hasn't been all glitz and glamour.
Jones, who has been based in New York since 2014, worked as an intern at Prada before landing her first job with Vogue.
"I did a lot of free work to make the contacts and connections I needed to be able to interview at Vogue," said Jones.
"The interview process was very strenuous. I had to meet with about six different people including directors and editors. It was definitely quite daunting."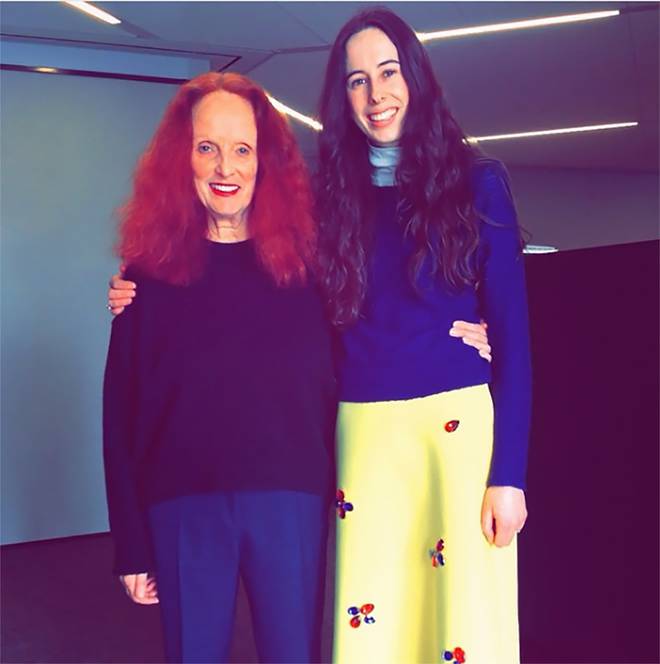 Similar to scenes in the movie The Devil Wears Prada, as an editor's assistant in 2014, Jones worked long hours doing "all sorts".
"Sometimes I would spend a whole day in a black car taking flowers to people or delivering notes to Oscar de la Renta or getting the New Yorker so Anna [Wintour] had it when she got in to work," said Jones.
While she hasn't met Wintour officially, Jones said they "have spoken by accident" when she bumped into the editor-in-chief in the hallway with a mouthful of chocolate.

"I was so shocked to see her that I said 'hi' with a mouthful of Snickers."
The unimaginable came true in September 2016 when Jones was brought on to style video shoots for Vogue.com as a stylist.
"It still feels quite surreal so I almost feel uncomfortable calling myself that," she said.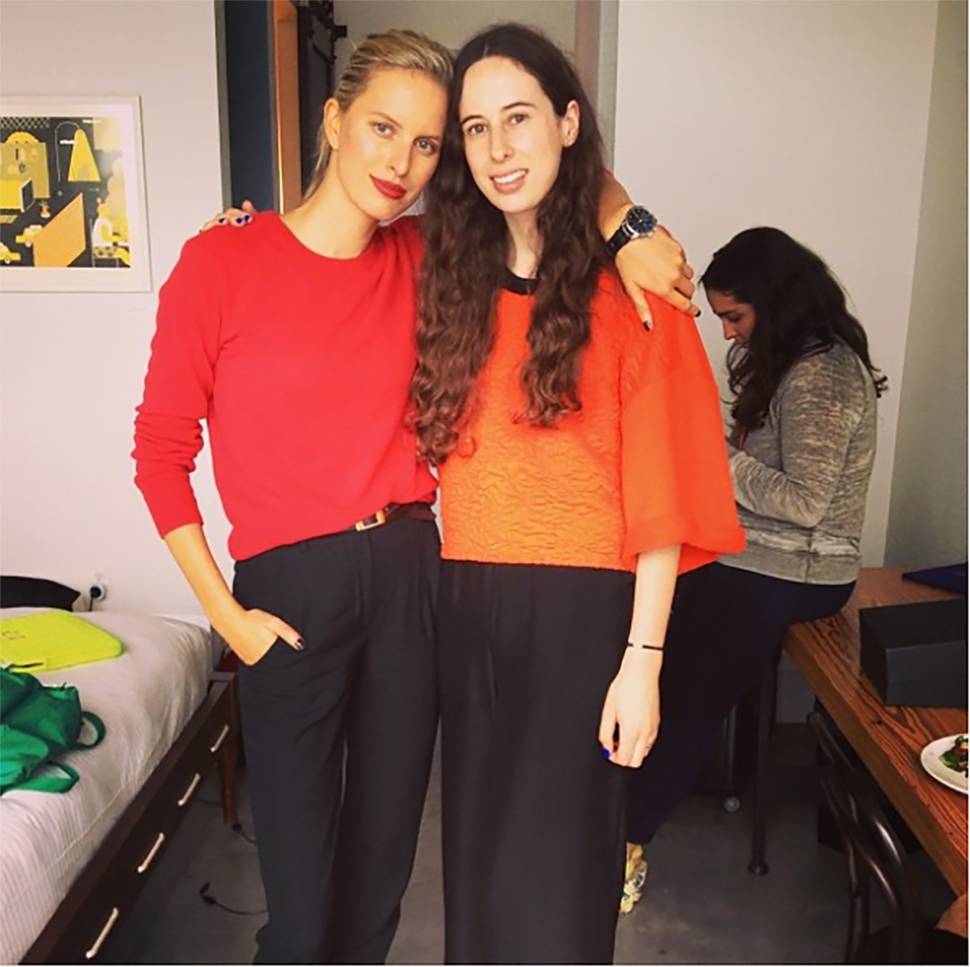 The bold brunette has assisted on shoots with the likes of Kendall Jenner, Kim Kardashian, Marc Jacobs, Elle Fanning, Karolina Kurkova and Gigi and Bella Hadid.
"I remember watching the Kardashians on TV as a teenager at home and the idea of being in the same room as Kim or Kendall seemed so unattainable. I was so awestruck," said Jones.
"When you first start working with people of that calibre you don't know how to act. But once you talk to them, you realise they are just normal people."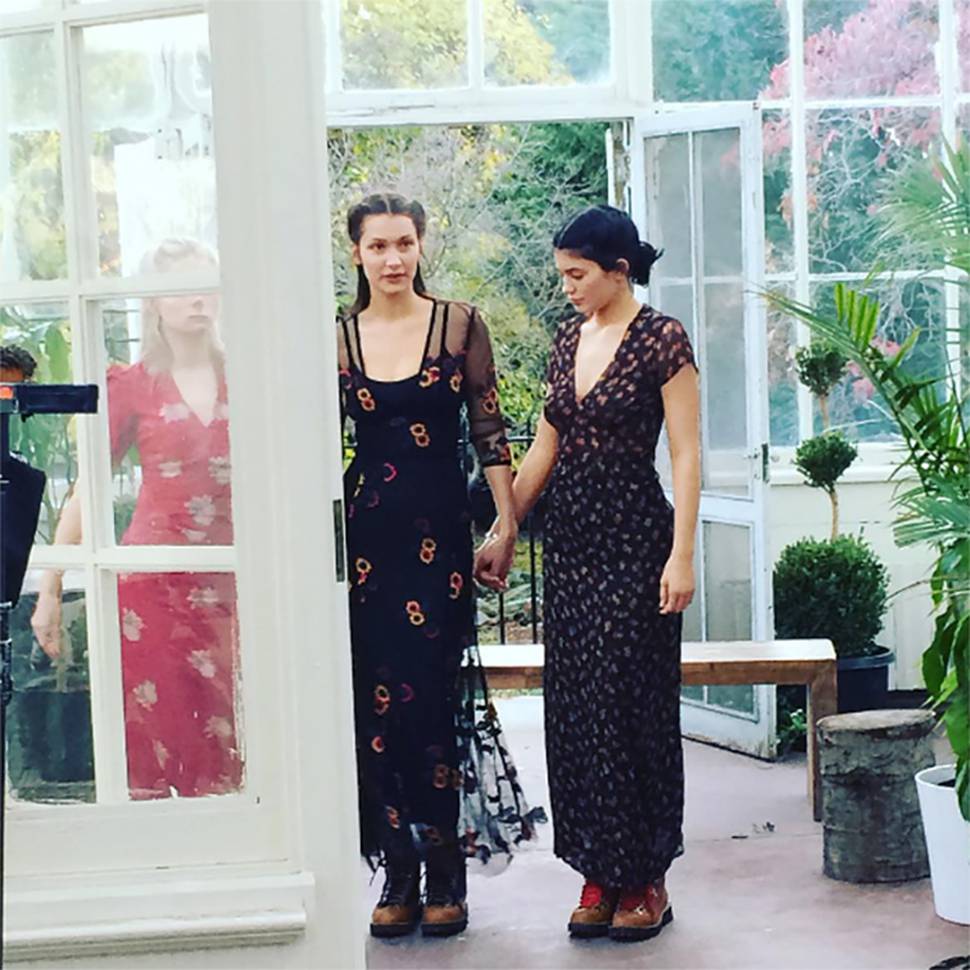 While Jones' lips are sealed about up-and-coming projects, she did discuss preparations for The Met Gala on May 1.
"There are outfits that need to be sourced and celebs constantly coming into the office to have fittings," said Jones, who was among the crème de la crème of fashion at the event in 2015.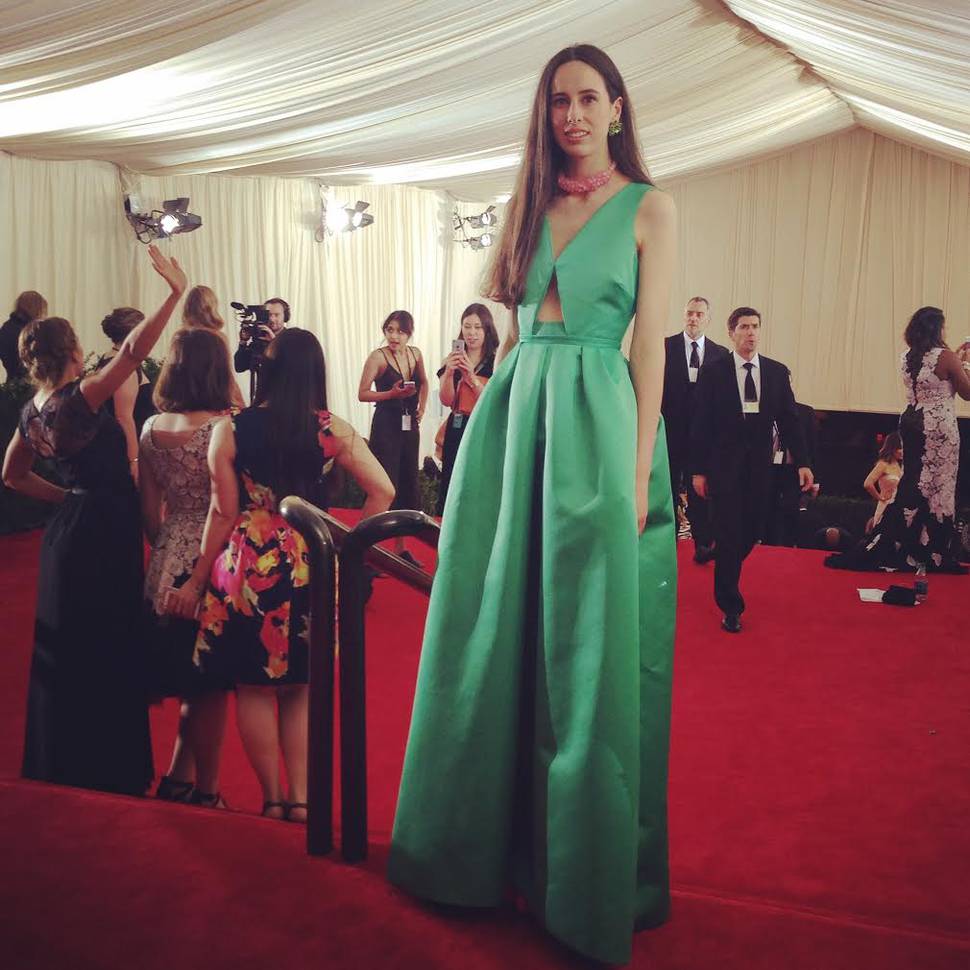 Jones has big dreams for the future including starting her own fashion label.
"I make most of the stuff I wear. It's all very fun and very colourful," she said.
"I remember when I used to wear it to work and the editor would ask where it was from. Unlike the other girls who would say 'it's Calvin Klein,' I would say 'I actually made this' that was my point of difference."