Anyone who has ever dabbled in online dating will know that the saying "you have to kiss a lot of frogs to find your prince: never rang more true.
However, while many of us will simply ignore a creepy message or unwanted attention other online daters bring more creative methods into play.
BoredPanda have compiled a collection of some of the best comebacks to chat up lines found online.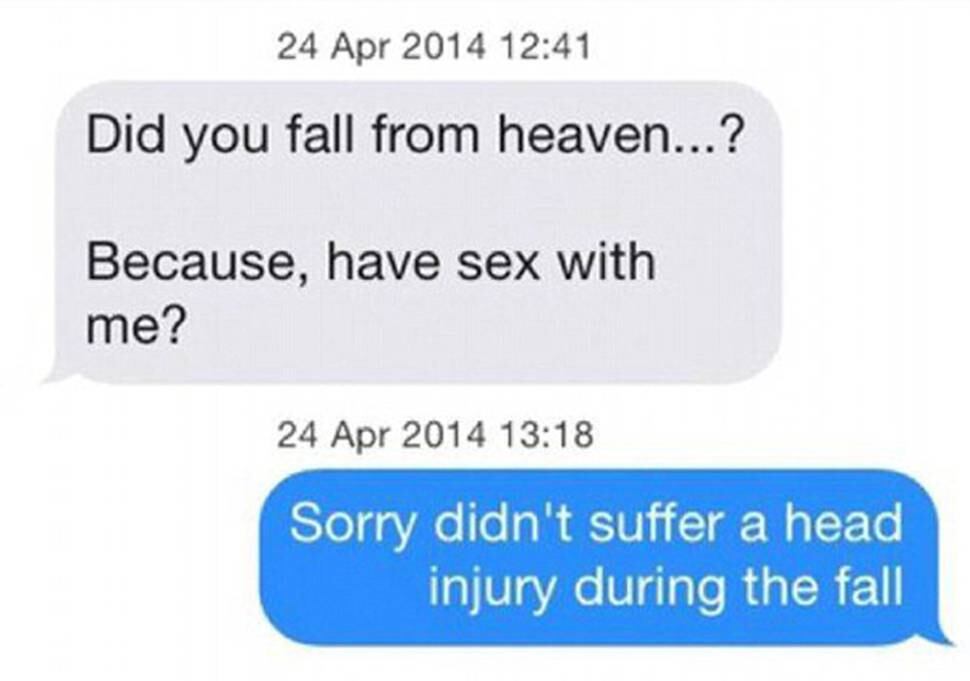 One of the most offensive messages that you can receive is one that requests naked photographs - however crafty singletons have come up with inventive comebacks.
In one case a woman was asked to send a photo of her in her bra. Taking it literally the woman placed a passport photo of herself in a bra cup and sent him a snap of that.
In another amusing exchange a man is asked to share a naked photo of him below the belt - at which point he lifts his belt above his head to avoid going nude.
Tinder users take note these harsh but effective come backs may just get you out of some seriously awkward situations.