Fashion-watchers have been begging glamour model Katie Price to cover up on the red carpet for years now.
Careful what you wish for.
The 38-year-old model, businesswoman and reality star rocked up to the red carpet for Britain's National Television Awards this week in an unusually demure outfit, with not an exposed cleavage or knicker-flash to be seen.
But the skirt, though ... can we talk about the skirt?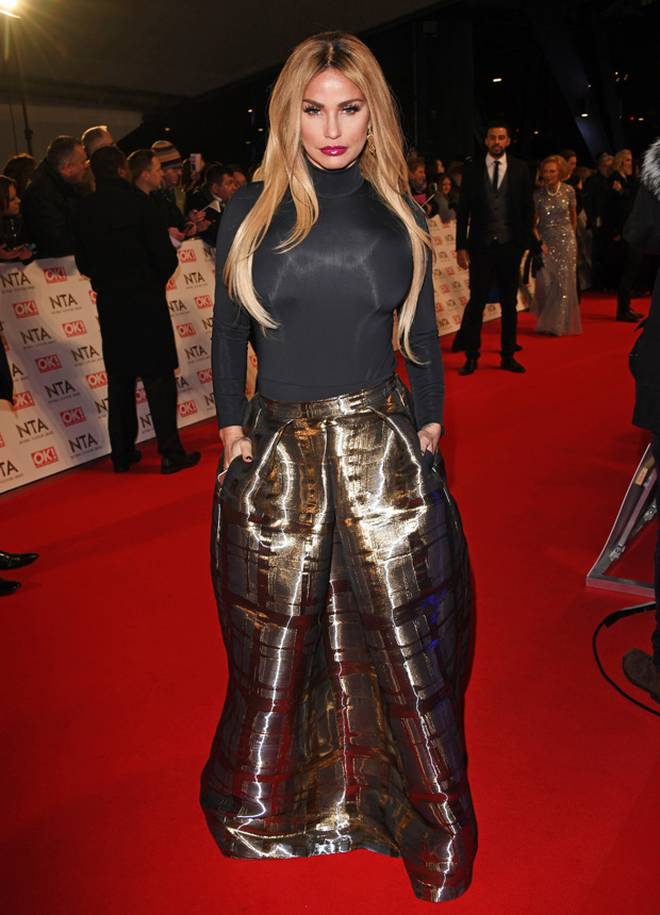 Teamed with a jet-black "Wiggles gone Goth" skivvy, Price's skirt swallowed her frame, with material that looked like it had been ripped from a 1980s curtain rack.
From the side, the skirt took on an odd new shape, as though Price's torso was emerging from one half of a giant Christmas cracker: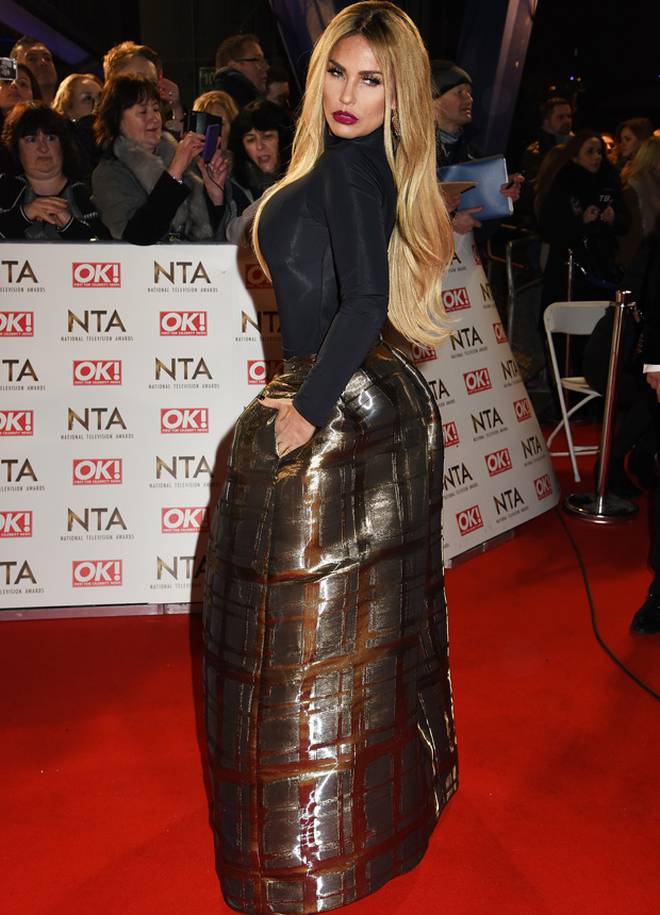 Even so, it is a far cry from the Price of days gone by: