Though he didn't come dressed as a scary cursed animal man, the groom-to-be in an adorable Beauty and the Beast-inspired proposal was at least sporting a beard.
Joel Lynch, an Iowa State University senior, knew the love of his life, Caroline Szymanski, was a big Beauty and the Beast fan and Belle admirer.
So when he decided to pop the question, the hopeless romantic recreated the big Tale as Old as Time dance scene from the Disney film.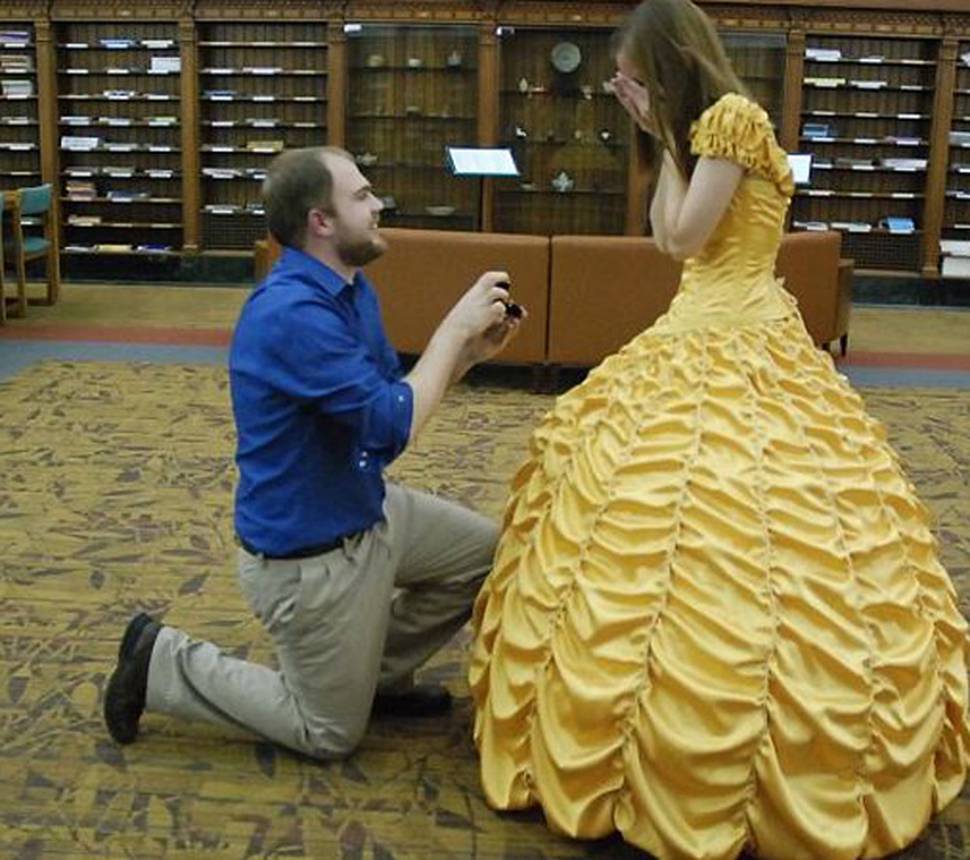 The most important part, naturally, was the wardrobe. Joel used a sewing machine to recreate Belle's big yellow ball gown, putting together the golden fabric over a giant crinoline.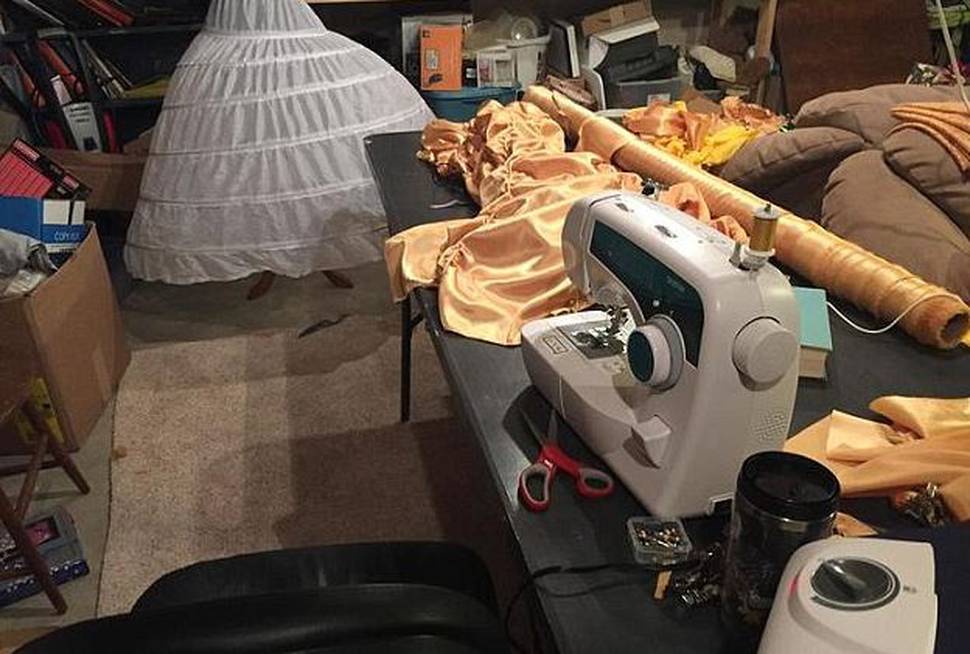 Despite self-deprecatingly noting that his sewing skills weren't great, Joel seemed to do an amazing job. He made the ruffled skirt, the fitted corset, and ruffles around the shoulder, managing to sew it all into the right size.
Joel didn't even know how to sew before making the dress, learning just for this project.