Find all your favourite bits from today's Bite magazine online. Follow the hyperlinks in Jo Elwin's editor's letter and lose yourself in bite.co.nz.
We have started the new year with great gusto - the team doing what they do best.
Off the back of her travels to Fiji, Kathy Paterson has created a set of easy-to-make recipes including this versatile coconut basil pesto, a tasty pumpkin curry and some prawns with a raw tropical salad that are hitting the spot on these hot summer evenings. Make a refreshing coconut sauce to serve with your catch.
Mikki Williden is developing our healthy habits with her tips and tricks to help us reduce food waste.
The Sahrawats have been spending quality family time in the kitchen and reminding a few of us of last year's resolutions to make pasta from scratch . . . this is the year! And they put the last of the asparagus to good use for these goat's cheese ravioli.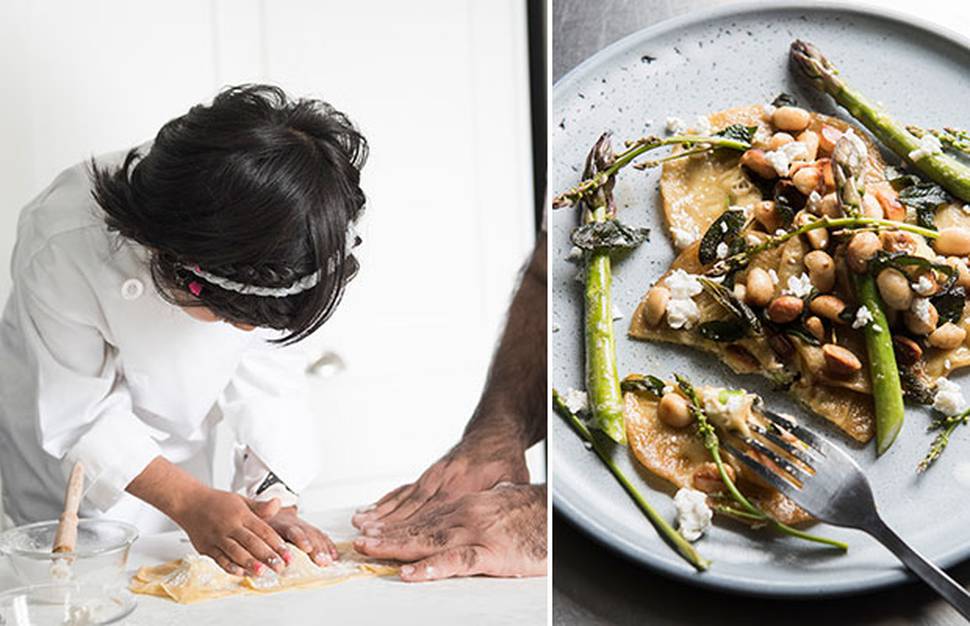 And Louise, well, she'd like to know how you are really feeling.
It's good to be back.
- nzherald.co.nz