When thinking about getting a tattoo, people are often warned to think about how it might look when they're older and how it may be perceived at job interviews.
But one warning that seems to be overlooked is to make sure that the tattoo artist can spell before allowing them to get to work with the needle.
Hilariously tattoo fails have been sweeping Instagram, as people can't help poking fun at incorrect spellings and grammatical disasters.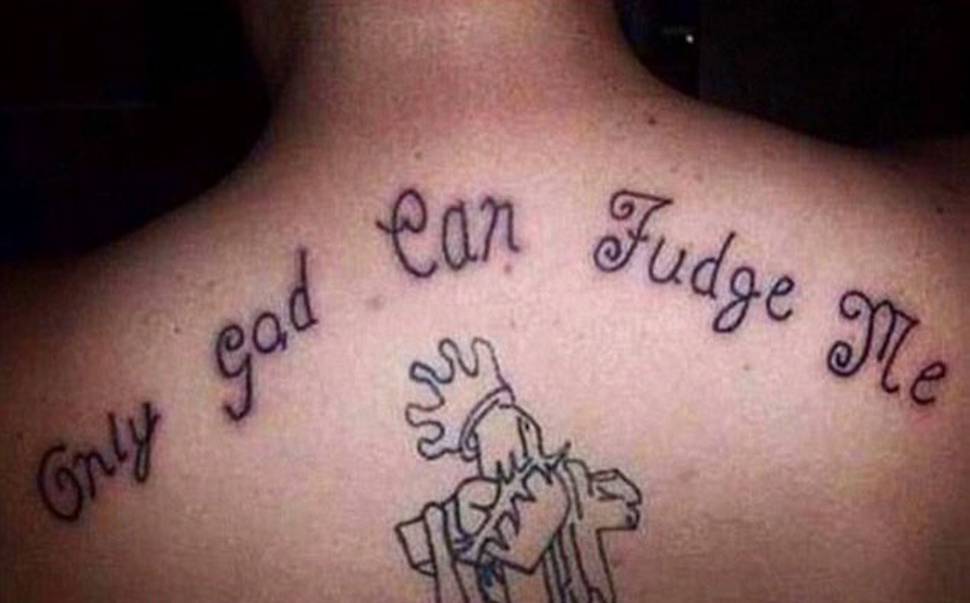 One man who wanted to make a striking statement to his haters was no doubt disappointed when the message across his shoulders came out as: "Only god can fudge me".
The motivational slogan to "never give up" also fell rather flat after an unnecessary "don't" was thrown in for good measure.
Equally, a woman was no doubt asking for a refund for her inspirational slogan, which was inked on as: "Stay strong no matter 'waht' happens".
And a devoted son was surely fuming after he got a touching tribute to the woman who gave birth to him inked down his arm.
His celebration of his mother turned from heartwarming to hilarious when the inker wrote: "Thanks 'mather for my life'."
Another man had 'no regrets' inked across his chest but was ironically left with lots of them after he realised he'd been permanently branded with 'no regrats'.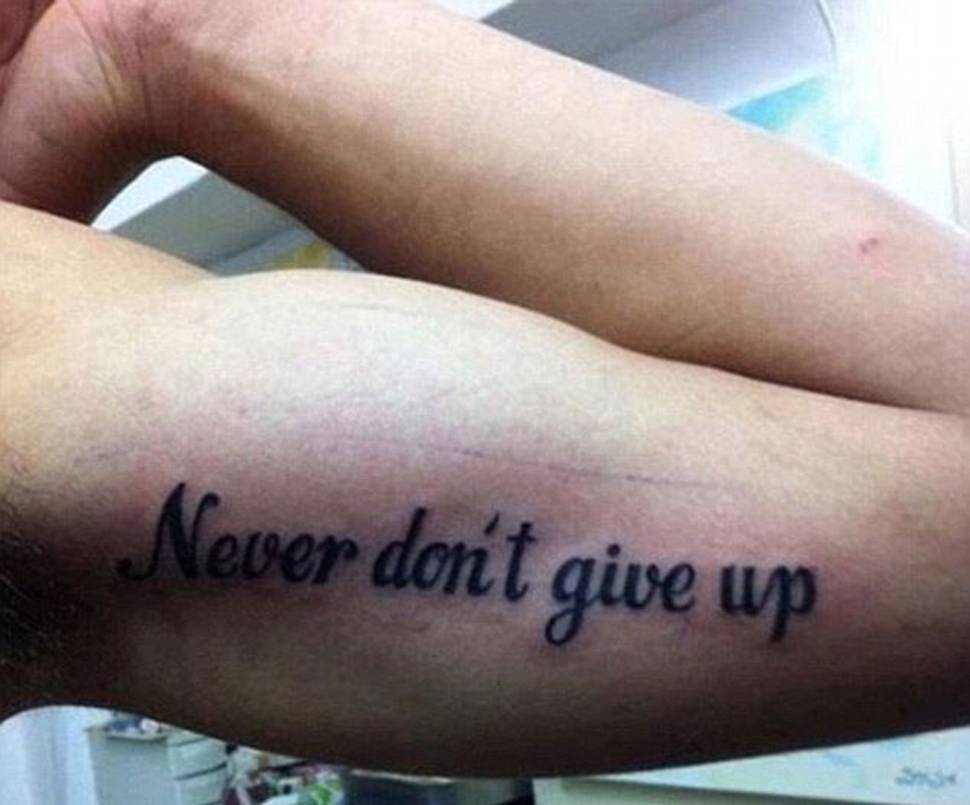 One body art fan wanted to commemorate their feelings for someone that transcend the family bond.
But the message was rather less touching when it emerged as "a love thicker 'then' blood."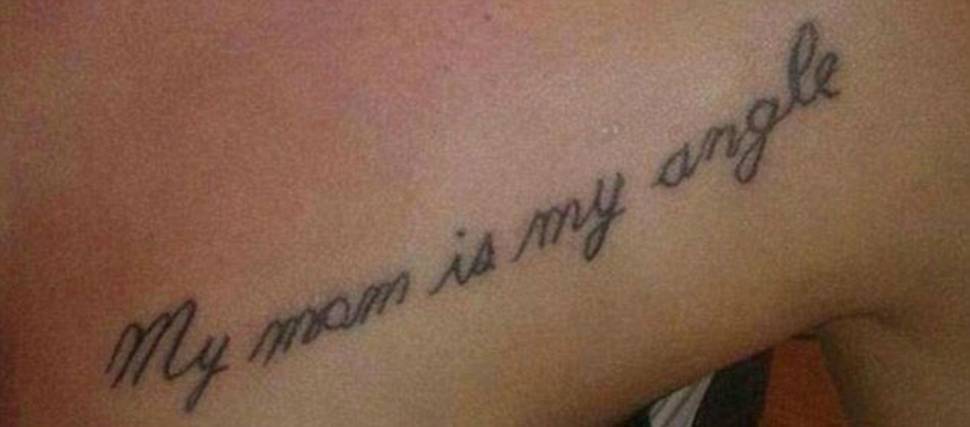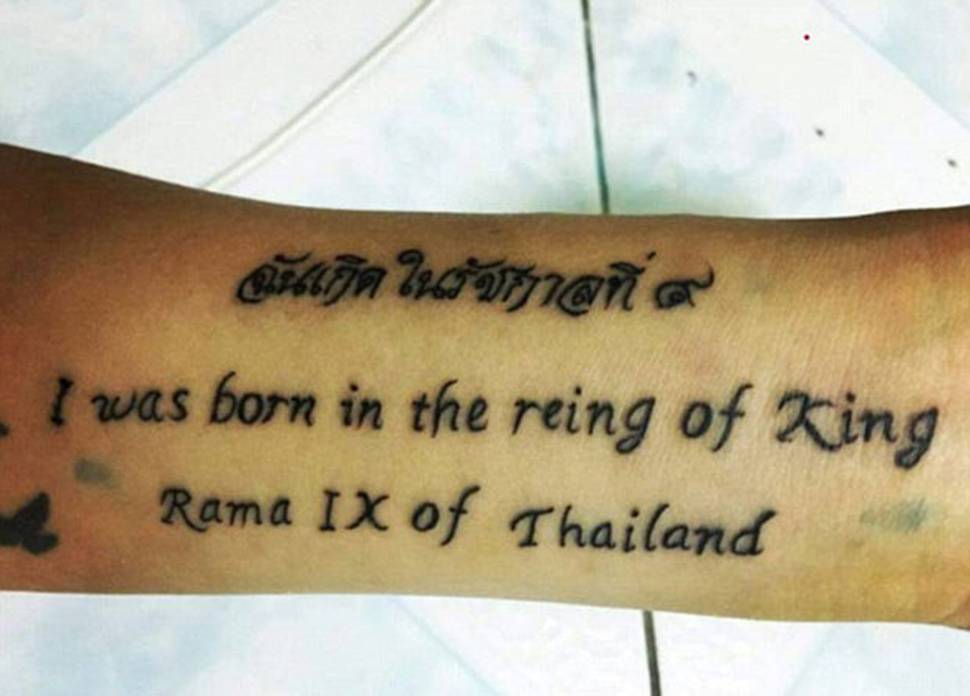 Pity the individual who was no doubt unable to believe their eyes when they were left with a tattoo saying: "Belife makes things real".
Whether to use 'your' or 'you're' is a grammatical questions that can leave some people stumped.
But it's possibly best to double check which one to use before committing to having 'your next' permanently imprinted upon your knuckles.