The foods that you should never put down the sink have been revealed - and some of them may shock you.
Experts have disclosed a list of the items that homeowners should avoid putting down the kitchen sink, even if there is a waste disposal unit underneath, according to Daily Mail.
And taking care to put them in the bin instead of flushing them down the sink could help to prevent the build-up of enormous and disgusting fatbergs that have famously wreaked havoc on UK sewers over the last few years.
1. Pasta, rice and potato peels
Even if you're one of the lucky few to have a macerator or waste disposal unit in your sink, you should still avoid flushing starchy foods such as pasta, potato peels and rice down the kitchen sink.
Paul Abrams, of Roto-Rooter Services Company, told The Kitchn: 'There are several foods that cause big problems in your drain when you put large quantities into the disposal.
'The worst offenders are pasta, potato peels, and rice. These starchy foods turn to goo inside your drain.'
How to dispose: Use a sieve or colander to collect leftover food waste before throwing it away. Invest in a kitchen sink strainer if you don't have one already and then collect up any small chunks of food using a piece of kitchen towel.
2. Oil
This is the number one enemy of kitchen sinks. Though it may go down the drain as a liquid, the oil will quickly solidify, creating blockages in your pipes or in your waste disposal unit, if you have one.
And even if the oil manages to get down to sewer level, it will solidify there and start forming a fatberg that could grow to an epic size, according to Deer Valley Plumbing.
In 2013, Thames Water found a 10-tonne fatberg - thought to be the largest ever - made up of wet wipes and fat in a west London sewer. It cost the company £400,000 to fix the damage that the fatberg had done to the 1940s piping.
Fatbergs pose a serious risk of sewage flooding the homes above them and are becoming increasingly problematic across the country.
How to dispose: Instead of pouring the oil down the sink, pour it into a cleaned-out tin, before wiping off the excess with a kitchen towel.
Some fat will still inevitably wash down the drain so The Kitchn recommends running the tap on its hottest setting for one minute before squirting washing up liquid down the drain. Leave the hot tap running for another minute.
3. Coffee grounds and eggshell shards
They may be tiny, but even small scraps of these items can wreak havoc on your drainpipes.
Atomic plumbing says that along with grease and oil, coffee grounds are the worst offender for causing blockages.
The same applies to shards of broken eggshells. These don't really break down, and over time can cause a blockage.
How to dispose: Peel eggs over a bin away from the sink and when washing out a cafetiere, use a sieve to gather up all the coffee grounds before throwing them away.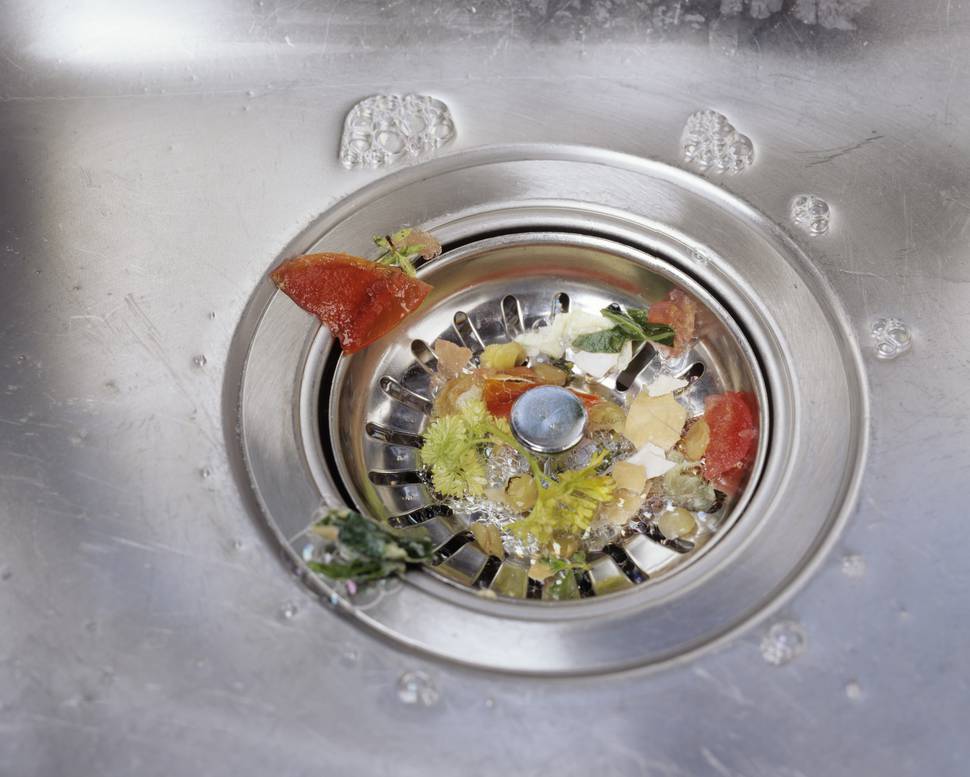 4. Seeds and grains
Seeds are far too solid to be ground up, even by a waste disposal unit, according to Putman Plumbing.
The same applies to any fruit or vegetable pulp - it's hard to break down and will just stay in your drain and create blockages.
How to dispose: If you're cutting up a fruit or vegetable, gather the seeds using a piece of kitchen towel or by picking them out before throwing them away.
If they're left on your plate, make sure you scrape them into the bin before washing your plate in the sink.
5. Stringy foods
If you have a waste disposal unit, a good rule of thumb is not to put anything down there that you wouldn't be able to chew through, according to Evans Plumbing.
But there are some exceptions. Stringy or fibrous foods, such as celery or asparagus, should never be put down the sink or put into a waste disposal unit.
The food scraps can apparently wrap around the waste disposal unit and create blockages or stop the motor.
How to dispose: Throw them in the bin, or at the very least chop the waste into very small pieces before putting in a waste disposal unit.
What is a fatberg?
Fatbergs - congealed fat which clumps together with other waste products to form solid blocks - are becoming increasingly problematic in sewers across the UK, particularly in London.
The capital's largest ever recorded fatberg, weighing in at 15 tonnes, was found in Kingston on Thames, southwest London, in August 2013.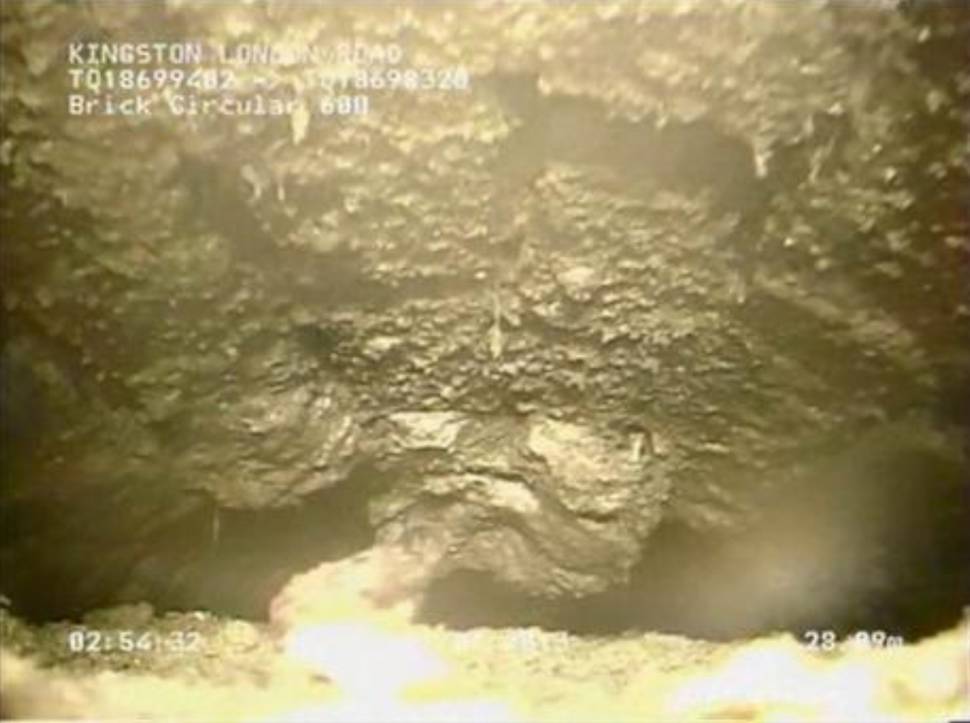 Among the most common causes of drain blockages are make-up and nappy wipes, fat and grease, chewing gum, dental floss, plasters and building debris.
Staff from Thames Water usually use powerful suction equipment to break down the blockages and then high-powered water jets to clear the tunnels.
The company spends approximately £1million a month clearing fatbergs and blockages, dealing with 55,000 of them every year. It is a similar story for other water companies across the UK.