Fashion designer Sophie Theallet isn't a fan of Donald Trump's politics, so much so that she's refusing to dress his wife Melania.
"As one who celebrates and strives for diversity, individual freedom, and respect for all lifestyles, I will not participate in dressing or associating in any way with the next First Lady. The rhetoric of racism, sexism, and xenophobia unleashed by her husband's presidential campaign are incompatible with the shared values we live by," Ms Theallet wrote in an open letter on Twitter.
"I encourage my fellow designers to do the same."
The 52-year-old French-born designer rose to prominence by dressing Michelle Obama on a number of occasions over her husband's eight-year term in the White House.
"Dressing the First Lady Michelle Obama for the past eight years has been a highlight and an honour. She has contributed to having our name recognised and respected worldwide," Ms Theallet wrote.
"Her values, actions and grace have always resonated deeply within me."
Outfits worn by First Ladies are always closely scrutinised, so much so that there's an exhibition dedicated to their clothing at the Smithsonian's National Museum of American History in Washington, D.C.
As a former fashion model, Mrs Trump's outfits have garnered much attention.
She famously wore a $1100 hot pink pussy bow silk top by Gucci to the second presidential debate - shortly after video emerged of her husband boasting about molesting women, using the phrase "Grab them by the pussy".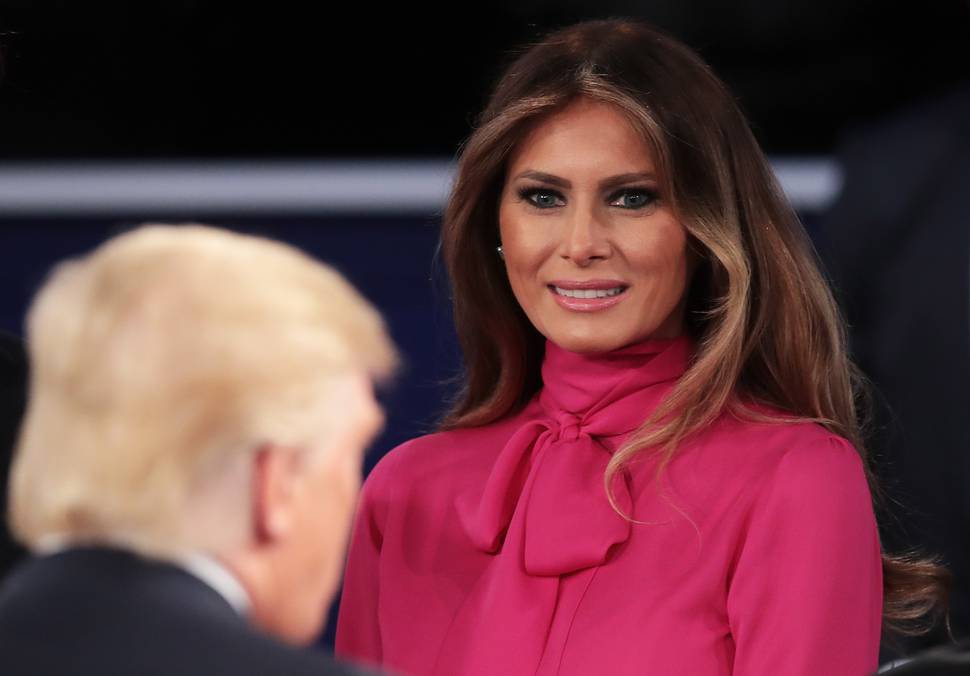 On election night, the Slovenian-born future First Lady wore a white off-the-shoulder jumpsuit by Ralph Lauren was bought off-the-rack for almost $4000.
Mrs Trump appeared on the cover of American Vogue in 2005, wearing the dress she wore when she married the President-elect.
However, the fashion magazine - and a number of influential designers including Marc Jacobs, Michael Kors, Vera Wang, Donna Karan and Calvin Klein - were vocal in their support of Mr Trump's opponent, Hillary Clinton.
If Ms Theallet's letter is an indication, it looks like Mrs Trump's relationship with the fashion world may be all but over.