The celebrities come out to play when All Hallows' Eve is near. Here is our list of the best disguises we've seen, from Mariah Carey's red devil to the best homemade Trump outfit ever.
• Katy Perry as a "mic drop"
Did she spend her entire Halloween night on the floor?
• Rihanna as a Ninja Turtle
Riri and her squad like you've never seen them before. And probably never will.
• Heidi Klum as Jessica Rabbit
Perhaps the queen of Halloween costumes, last year's Jessica Rabbit is still one of our favourites.
• Joseph Gordon-Levitt as a bloody cowboy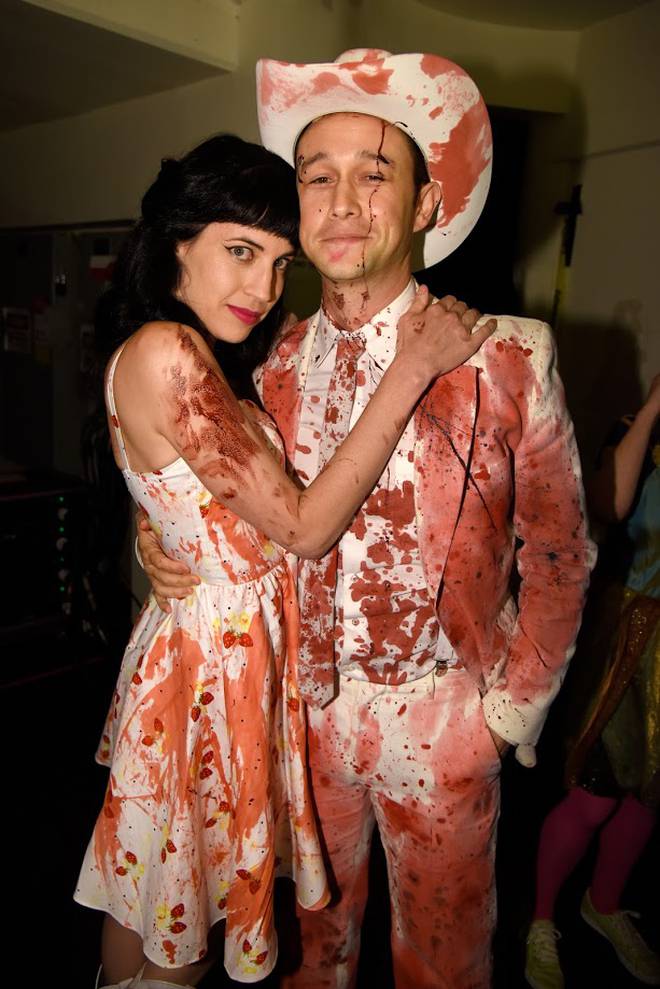 The actor and his wife Tasha McCauley wore a surprisingly stylish blood-spattered cowboy suit and dress to Seth Rogan's Hilarity for Charity event at the Hollywood palladium.
• Jemima Goldsmith as Melania and Donald Trump
British journalist Jemima Goldsmith made headlines with her Melania Trump outfit. It's the best homemade outfit and political satire we've seen this Halloween.
• Mariah Carey as a she-devil
Not prepared to be upstaged at her own Halloween party, Mariah out-dressed her guests in a patent red dress, corest and fluffy wings. We wouldn't expect anything less.
• Seth Rogan as Mario
Seth looked the part as he hosted a comedy chairty Halloween event as Mario.
• Kim Kardashian as ... Kim Kardashian
Last year Kim re-wore the much criticised Givenchy gown she chose for the Met Gala in 2013.
• Scott Eastwood as his dad
Scott Eastwood had fun dressing as his father, Clint, in The Good, the Bad, and the Ugly.
• Miley Cyrus as Lil Kim
Complete with a nipple tassle and purple wig, you can count on Miley to go for controversy in a Halloween costume.
• Allison Williams as Belle from Beauty and the Beast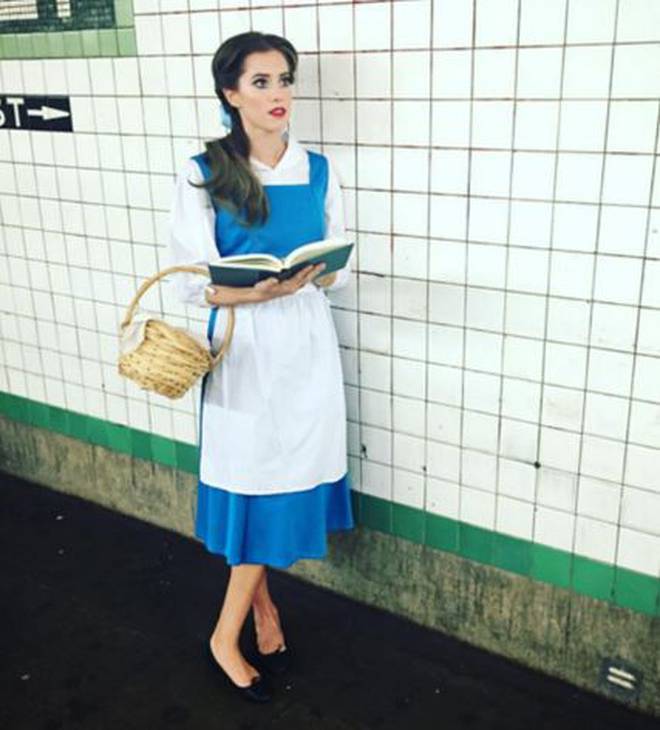 The Girls star makes for a pretty perfect Belle.