Most parents proudly plaster their kids' drawings on the fridge, but these ones have gone above and beyond the call of duty by inking their youngsters' artworks on their skin.
From love-notes in handwriting to adorable animals to crude stick figures, images of the doting parents' tattoos show kids illustrations of all shapes and sizes.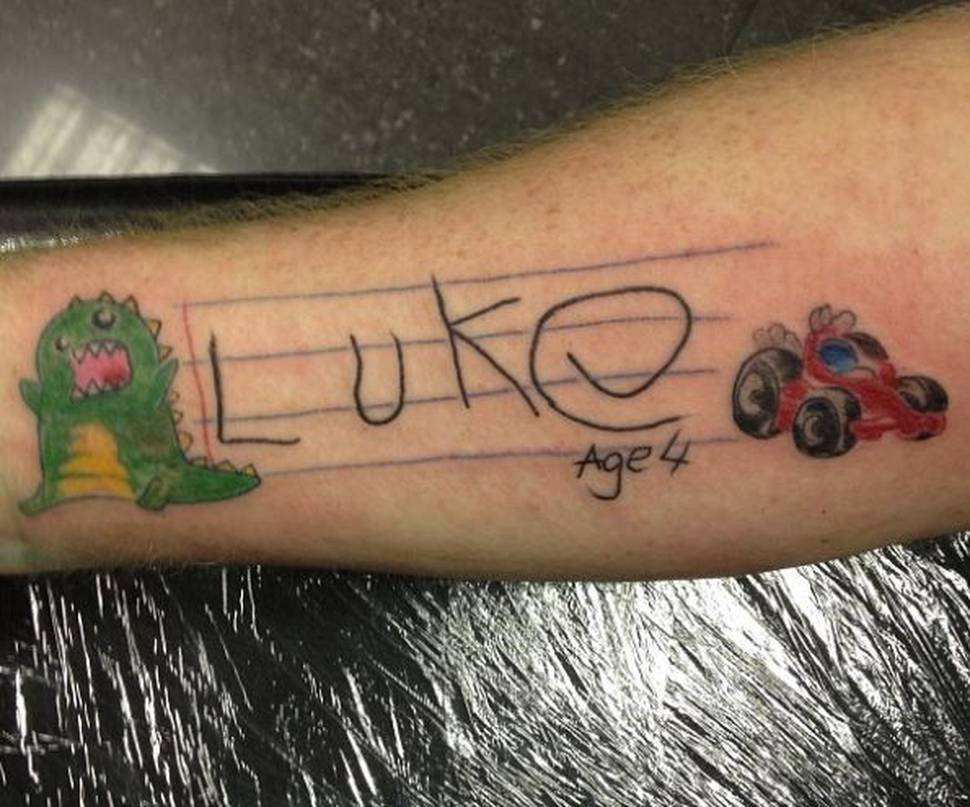 Some of the social media snapshots emerging show the original drawings beside the artwork, while others show the tattoos in the act of being inked on, the Daily Mail reports.
The craze has participants the world-over, with parents immortalising their children's masterpieces on their bodies.
One image shows a race-car and dinosaur with the four-year-old child's name filled out on sketch paper.
Another, which shows two children holding hands above their names, was tattooed onto the parents calves.
The artworks vary greatly in size and detail, with some of them boasting vibrant colours and details and others having more simple designs.
It is not only parents getting involved either - one of the tattoo-bearers used their niece and nephews as their inspiration.
"I asked my niece and nephews to draw me a picture to get tattooed and this was the mashup final product," Instagram user Lurid Studios wrote.