Siblings often strive to carve out their own identities, but this trio is doing everything they can to be exactly alike.
Identical triplets Nicola, Alison and Laura Crimmins, 29, live together in Dublin, Ireland, and mirror every aspect of each other's lifestyles in order to look as similar as they can.
The sisters work together as triplet models, and copy each others' diet, exercise and beauty routines.
"We live identical lives so we look the same, and we love it, Laura told the Daily Mail. "It's important that we use exactly the same products and get all our beauty treatments together - whether that's spray tanning, nails, make-up or our haircuts.
"We all book ourselves in for an appointment with our hairdresser at the same time so our locks look identical."
The triplets have been inseperable their entire lives, and all signed with a model agency at 16, after appearing on TV adverts.
Nicola says the trio look so alike that they often see strangers doing a double-take when they're out in public.
"We're so close," she told the Daily Mail. "We have a "Sisters Whatsapp" so we are always in constant contact, and buy the same things."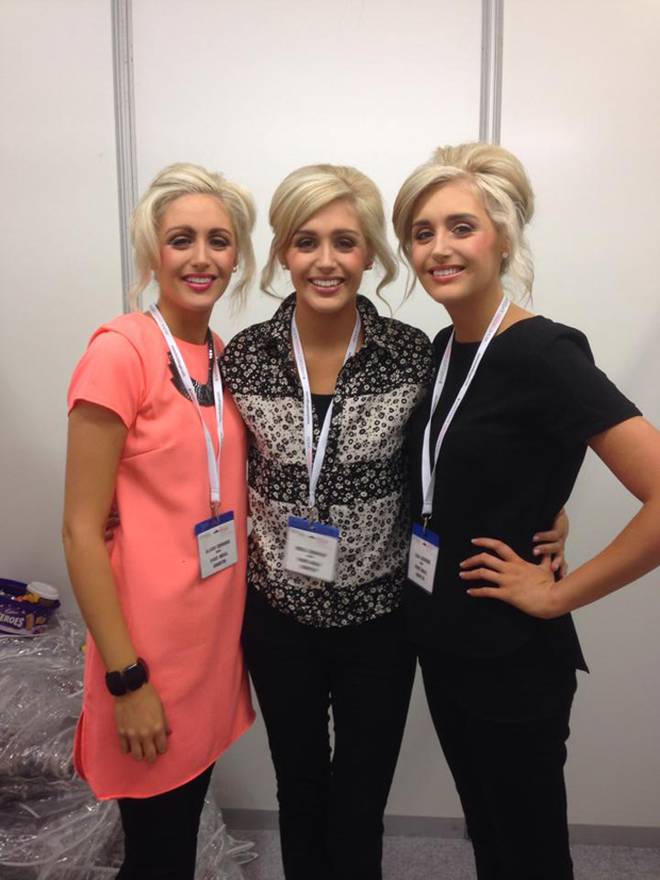 And there seems to be no sibling rivalry between the sisters, who say they love being together.
"I love working with my sisters," said Nicola. "I feel so grateful that we get to be together."
-nzherald.co.nz