A British woman pleaded with her doctors for five years to amputate her left leg, before crowdfunding the money required to have the operation carried out at a private hospital.
Hope Gordon, a former elite swimmer, became wheelchair bound at 16 due to excrutiating nerve pain in her left leg. She begged public heath system doctors to remove the limb, but the requests fell on deaf ears.
Now, after raising £10,000 through a massive crowdfunding effort, her biggest wish has finally come true.
Hope, 21, said she was always certain that amputation was the right thing to do, and is recovering well from the surgery.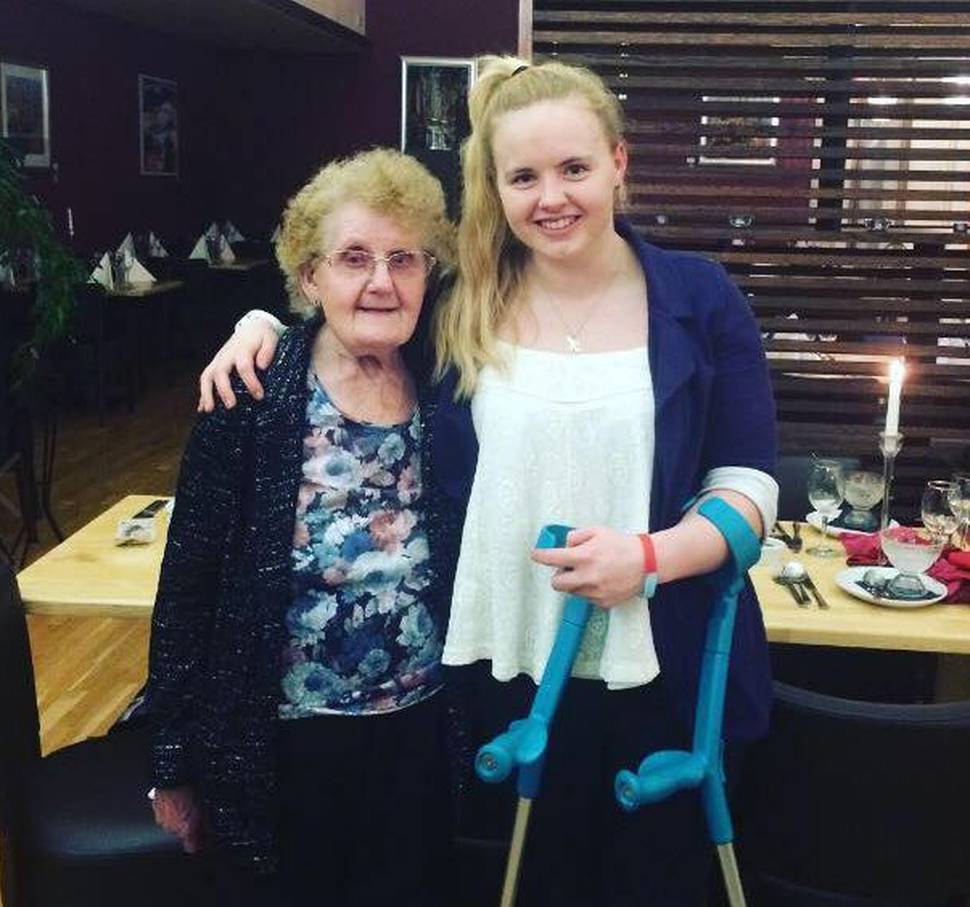 "I have absolutely no regrets," she told the Daily Mail. "I have lived with this pain since I was 12 years old and it has gone now. I feel as if I've been given a brand new life. There is not a single bit of that leg that I'm going to miss."
Hope, from Sutherland, UK, suffers from a rare condition called complex regional pain syndrome, or CRPS. The UK public heath system believes the condition should be managed through pain releif and physiotherapy, and NHS doctors refused to bend the guidelines in order to carry out an amputation.
But for Hope, painkillers only dulled the pain, and she feared that without the amputation, she would never be able to live a normal life.
"I was living with a leg that felt as if it had been permanently wrapped in barbed wire and set on fire, she told the Daily Mail.
"I know some people will judge me and think I've made a big mistake. But unless someone has lived with that kind of pain, it's difficult to understand how it affects every aspect of your life."
She said the pain had started as sporadic aches when she was at primary school, and had gradually worsened over time. Eventually all the bones in her left ankle, foot and lower leg fused together in the wrong position, and it got to the point where she couldn't wear trousers due the fabric touching her leg and triggering pain.
Despite being warned by doctors that she still might experince 'phantom pain' after the operation, she hasn't felt any nerve pain since having the surgery a week ago.
The one-and-a half-hour operation took place at Blackpool Victoria Hospital, Lancashire, and the leg was amputated midway above the knee, so she has the option of being fitted with a prosthetic limb at a later date.
She said she was amazed at how many people supported her towards her fundraising goal, and said her parents were always supportive of her decision to have the operation.
-nzherald.co.nz