Hell definitely hath no fury like these scorned women, who were filmed attacking one of their husband's alleged mistresses in the middle of a street in China.
The enraged group can be seen shouting and hitting a woman who cowers on the ground, surrounded by onlookers.
The woman in a beige top and jeans, assumed to be the wife of the cheating husband, grabs the suspected mistress by her hair and slaps her across the face.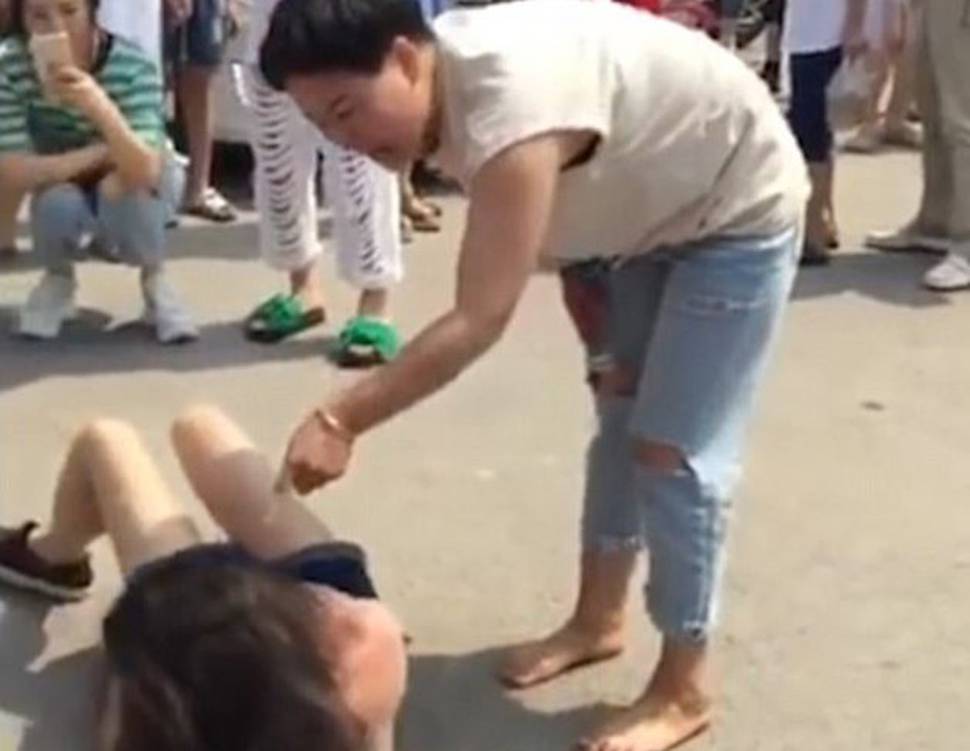 The victim's top appears to break during the altercation and the other women attempt to rip her clothes from her.
An older woman steps in and tries to break up the assault but her efforts are futile as the gang continue their attack.
Others stand by filming and taking photos. The woman leading the attack asks: "Do you not recognise me?" as she continues to antagonize the crying victim.
On China's social media sites such as Weibo, viewers have condemned the footage, with many suggesting the husband is the one who should be to blame.
One user wrote: 'Why is the woman to blame. Surely the man has problems and is to blame."
Another commented: "You should hit your man" while one user said: "This wife is really ugly. Like an old woman."