At a funeral home in New York, there is a four-legged staff member who is an expert at giving comfort to those in mourning.
Lulu the goldendoodle, (a golden retriever/poodle cross) is a certified therapy dog at Ballard-Durand Funeral & Cremation Services, and she not only offers a loving paw to those who visit the office, she also attends funerals if families want her to.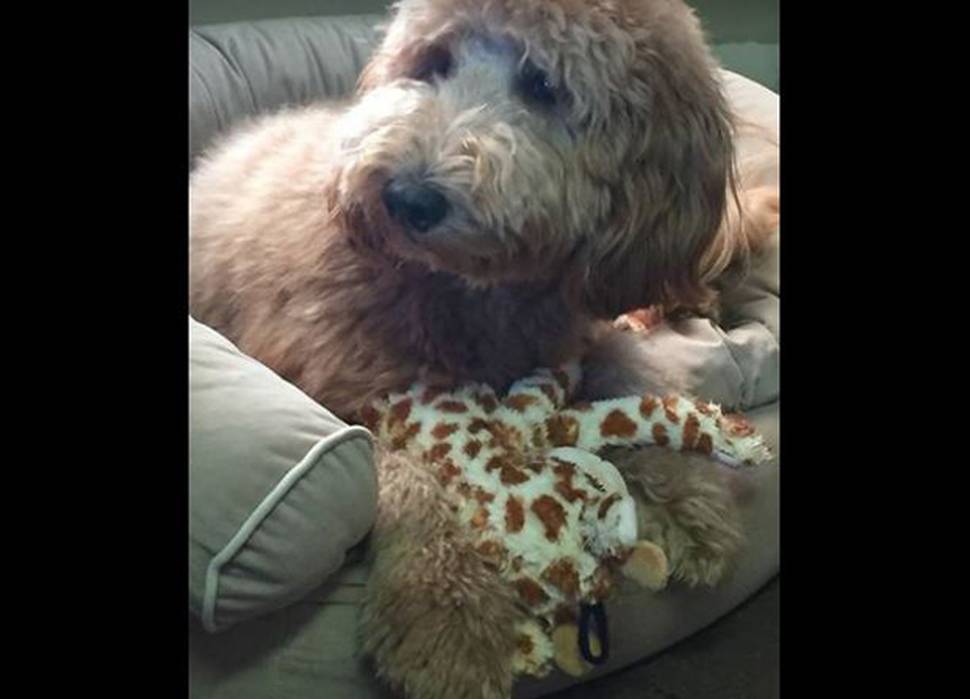 Ballard-Durand funeral home owner, Matthew Fiorillo, said Lulu has a special way with people.
"She's such an affectionate dog and such a social dog. Just petting her is a subtle distraction from the pain these people are going through," he told the Huffington Post. "She connects with people on a different level than we can. ... There's that unconditional love and support from her."
Although most people love to see Lulu, she only attends funerals if her presence has been specifically requested by families, and she stays on a leash at all times with a staff member to ensure all guests are comfortable.
According to funeral home staff, 90 per cent of families ask for her to attend services, and many people have returned in the weeks or months following their loved one's funeral, to say hello to Lulu.
And not only is the gentle pooch a welcome sight to upset families, she helps the staff members, too.
"The atmosphere in the funeral home very often gets really heavy," Fiorillo told the Huffington Post. "Lulu provides us with our own comfort in a way. It's great to watch the funeral directors who work for me roll around in their suits and ties. She really changes the atmosphere."

-nzherald.co.nz