If you have a fear of needles, this isn't the health trend for you.
Sydney wellness warriors are signing up to have a needle inserted in their arm in a bid to infuse the body with a clinical-looking bag of vitamin liquid.
According to news.com.au, the new Drip & Chill Lounge at Face plus Medispa, Bondi Beach, lets you sit back and relax for an hour while a cannula delivers a bespoke mix of vitamin goodness mixed with a saline solution.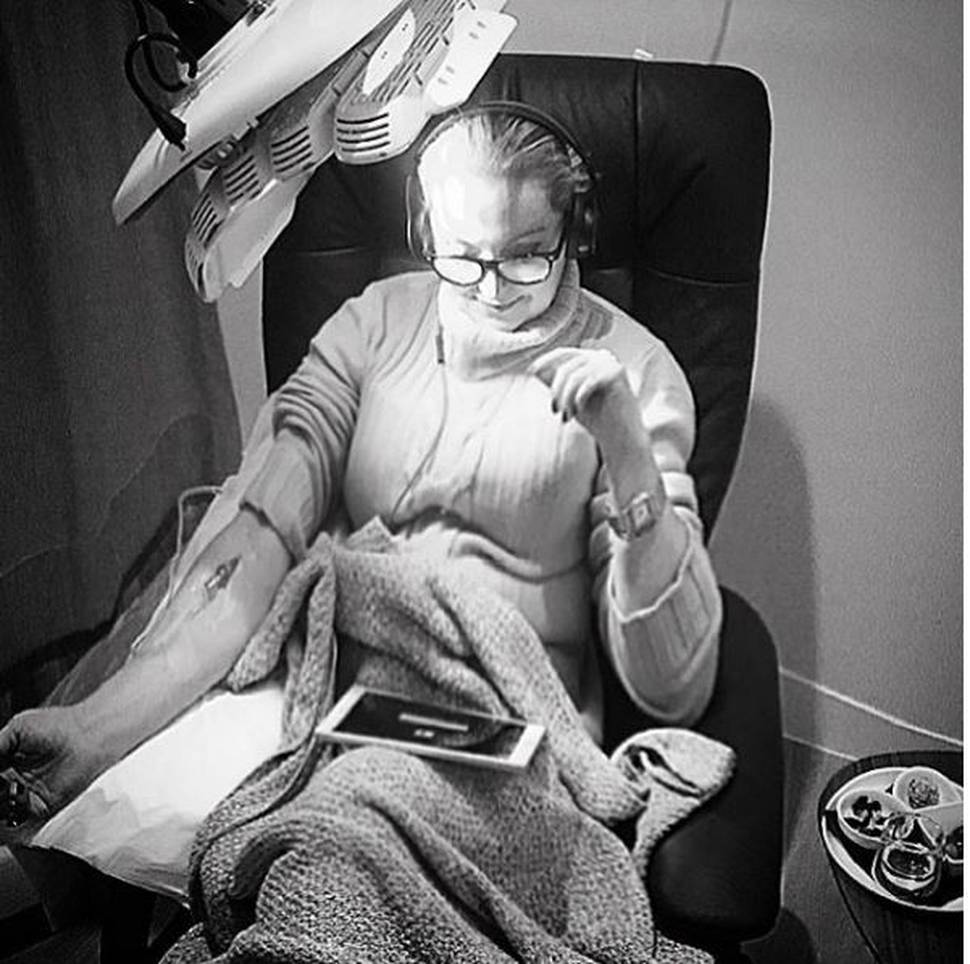 "The Drip and Chill Lounge has a qualified doctor on site to prescribe a bespoke intravenous or intramuscular shot of vitamins, minerals and antioxidants," the spa founder, Dr William Mooney, told news.com.au.
"It's a safe and effective way to help you feel on top of the world."
The treatments are administered by a registered nurse or doctor, and clients are encouraged to sip green tea to stay hydrated throughout the process.
While the concept of healthy people attaching themselves to an IV seems over-the-top to most of us, the Drip Lounge founder says IV treatment is a way of rebooting cells, and "giving back to the body that has taken care of you".
The treatment seems to be popular with the Sydney A-listers and social set, who like to pop in for a boost of IV fluids ahead of a big event.
"A few days before an event, and a drip will give you that extra glow, that extra spring in your step," Mooney, told news.com.au."It is maintenance like Botox and then it is va-va-voom."
-nzherald.co.nz