Squint all you like, because whether you can see it or not - there's a big capital letter within all those coloured dots.
Thanks to a quiz put together by Playbuzz community member Angela Argo, the latest brain teaser taking over the internet shows a group of dots with a letter hidden somewhere within the grid of colour.
We found it a little difficult to do, but once you spot the letter of that alphabet, it's impossible to unsee.
The quiz has been produced in various colours, with some more difficult than others to crack.
READ MORE:
• Can you spot the Sudoku mistake?
• Can you solve this intelligence test?
Can you see what's hidden in these bricks?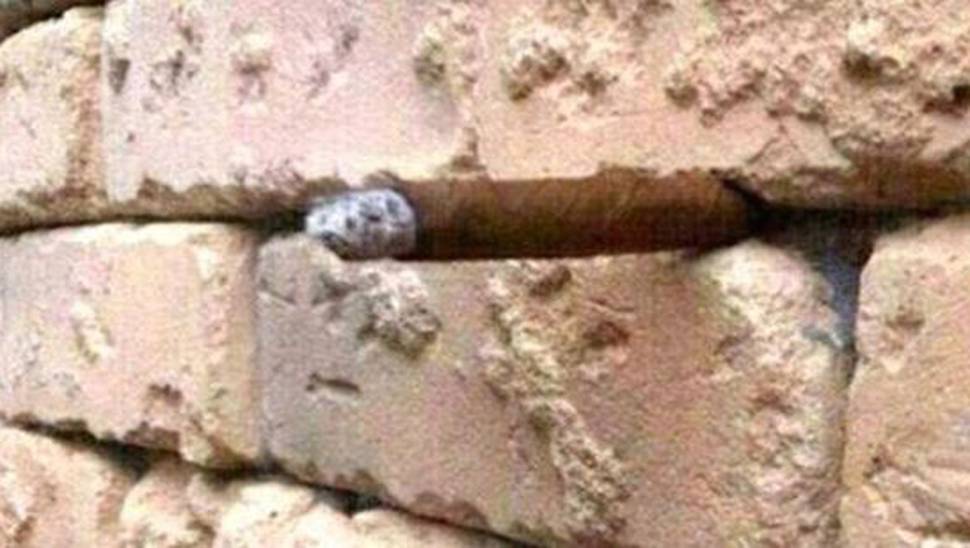 At first glance it appears we are looking at a normal wall with a simple small rock embedded between two of the red bricks.
But the image has gone viral as people have spotted a hidden optical illusion of something emerging from the wall.
Can you spot the hidden figure in this map?
Upon first glance, this may just look like a regular old map. But the image, posted to Imgur, has been causing much hilarity on the internet, as viewers realise the map contains the outline of a woman's body.
The map was posted by user Shinygreencloud with the explanation: "This map has hung in my firehouse for years. I just looked at it for the first time."
Upon closer inspection, the firefighter realised the hills, valleys and mountains in fact depict the shape of a woman's body. And names on the map appear to play to the cheeky cartography with landmarks such as "Naval Reserve" on the figure's stomach.
The image has been viewed over 2.5 million times since being posted on the photo sharing site and has also been posted to Reddit, where it has sparked much amusement.