They're talked about on social media, prized by fans and traded by neighbours - but could this monster fruit from Morrinsville be New Zealand's largest feijoa?
Feijoa fan Nicky Pizzini couldn't believe her eyes when she discovered the gigantic fruit at her Nana's farm near the small Waikato town.
The monster fruit, which weighed 411 grams when picked, was from a 10-year-old tree that regularly produces a bumper crop.
"Last year we had some that would have been at least 500 grams," said Nicky.
"My sister had been watching this particular feijoa for about 3 three weeks. On Mother's Day, her partner went over and touched it and it just came off. Who knows what size it would have got to if nobody had touched it!"
Nicky said some of her relatives like to turn them into feijoa sponge, but she prefers them plain.
"I don't muck around with them, I just eat them!" she said.
"They are so popular at the moment, and they're so expensive. People are buying them when they're tiny."
Nicky, who is from Hamilton, said she had heard of feijoas for sale in Australia for $1.50 for two.
She has yet to eat the impressive fruit, and is thinking of keeping it as a souvenir.
Reader photos: More of your whopper feijoas
We asked if your feijoa trees had produced larger than usual fruit this season and were sent an overwhelming amount of replies. Here are some of your images that were sent in to us.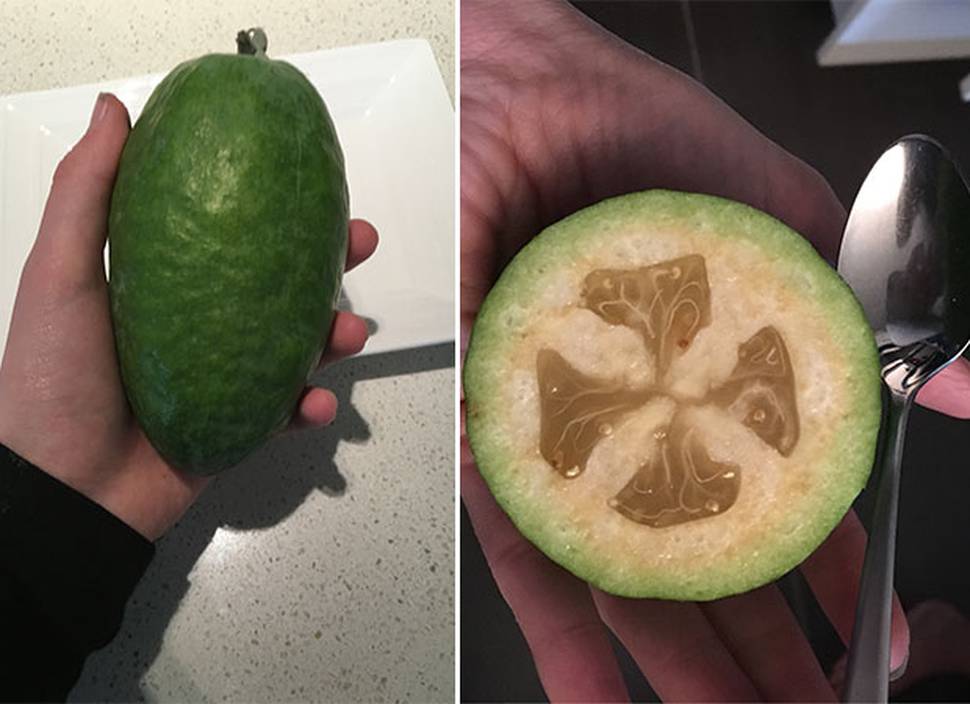 - nzherald.co.nz