She may be 80, but this sassy lady still loves to work a set of false eyelashes, bold lippy and sexy contouring.
Glam-Ma, as she is known on Instagram, is drumming up thousands of likes on social media thanks to the handiwork of her make-up artist granddaughter.
The make up artist, who goes by the name of teaflego, started using her grandmother Livia as a model, and people can't get enough of the glamorous granny's amazing transformations.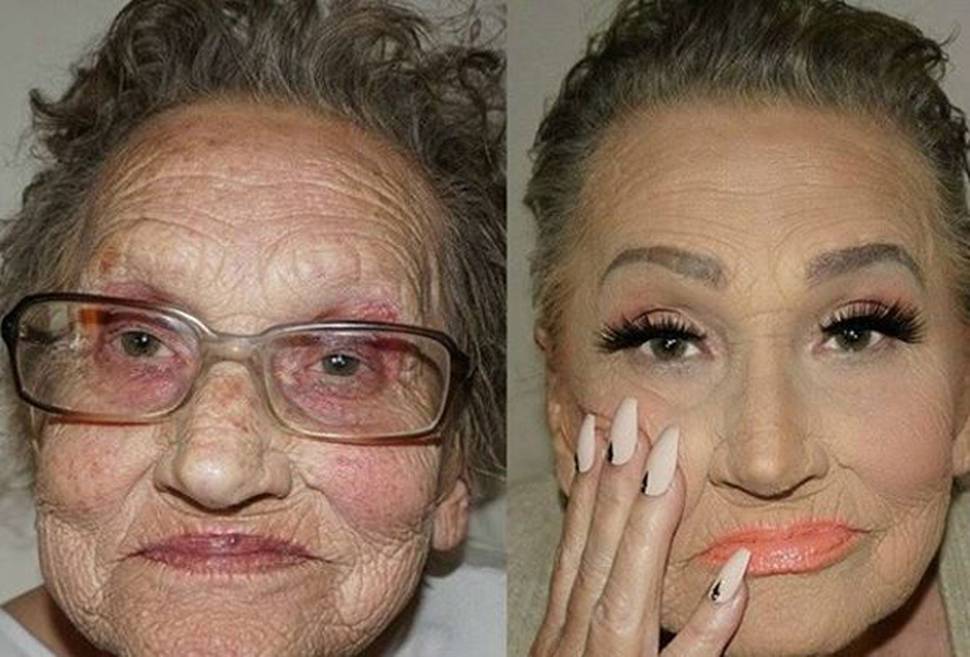 Livia might reside in a nursing home, but she knows how to work the camera. In one shot, she's pulling a sultry pout with berry-coloured lips, and in another pic she is fluttering long lashes while holding a carefully manicured hand to her cheek.
And Glam-Ma's granddaughter is obviously very proud of the vivacious octogenarian, captioning one picture with "My dear granny Livia . She loves makeup :)."
With Glam-Ma developing a loyal fan base, teaflego's instagram account now has more than 24,000 followers.
Unsurprisingly, some of the other ladies at Glam-Ma's nursing home have wanted in on the action too. A recent photo shows Livia's friend Marla in the makeup chair having her contouring done, alongside the caption, 'Who run the world? Girls!!'
-nzherald.co.nz