If you thought modelling was all about swanning around in designer threads and glam makeup, think again.
A group of models from New York have set out to show what the job is really like, and its far from the exciting life the pictures portray.
The anonymous group have set up an Instagram account called S*** Model Management, and are churning out hilarious memes on everything from dingy 'model's apartments', to designer's and photographer's unrealistic expectations.
The account, which was only launched a few weeks ago, has already attracted nearly 20,000 followers.
In an interview with Fashionista.com, the models behind the account talked about the puny pay, pressure to look not only thin, but "interesting", and the loneliness that comes with the territory.
"This job has a way of making you feel lonely even if you're surrounded by people, so you need a person to be there for you through it all," said one model, who only wanted to be known as H.
"Being able to laugh about the ridiculous things that we go through each day makes it all easier."
The models say maintaining the account gives them a chance to vent, without upsetting their job prospects.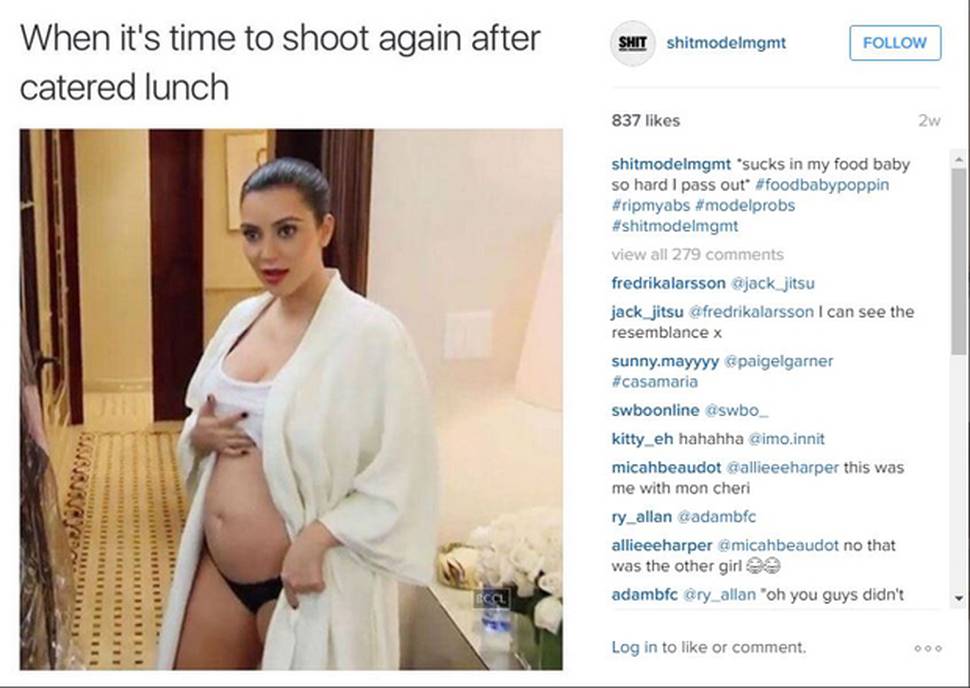 "In our industry, there is a crazy amount of frustration that you cannot express unless you want to ruin your career," an insider known as S explained.
"Until you are "a someone," your opinion or preference doesn't really matter."
While its all about the modelling industry, people from all walks of life are are enjoying the jokes, with each post racking up hundreds of likes.
"Ironically, Instagram in itself is a huge area of stress for models, said S. "We are expected to have a certain number of followers and a certain number of likes."
-nzherald.co.nz