Another optical illusion is sweeping the internet, this time in the form of two hearts which appear to be different colours.
While one looks purple and the other a hot pink, the two shapes are in fact the same colour.
Created by Bite Size Psych, our perception is fooled by the image's geometric strips of colour which trick us into seeing something that isn't really there.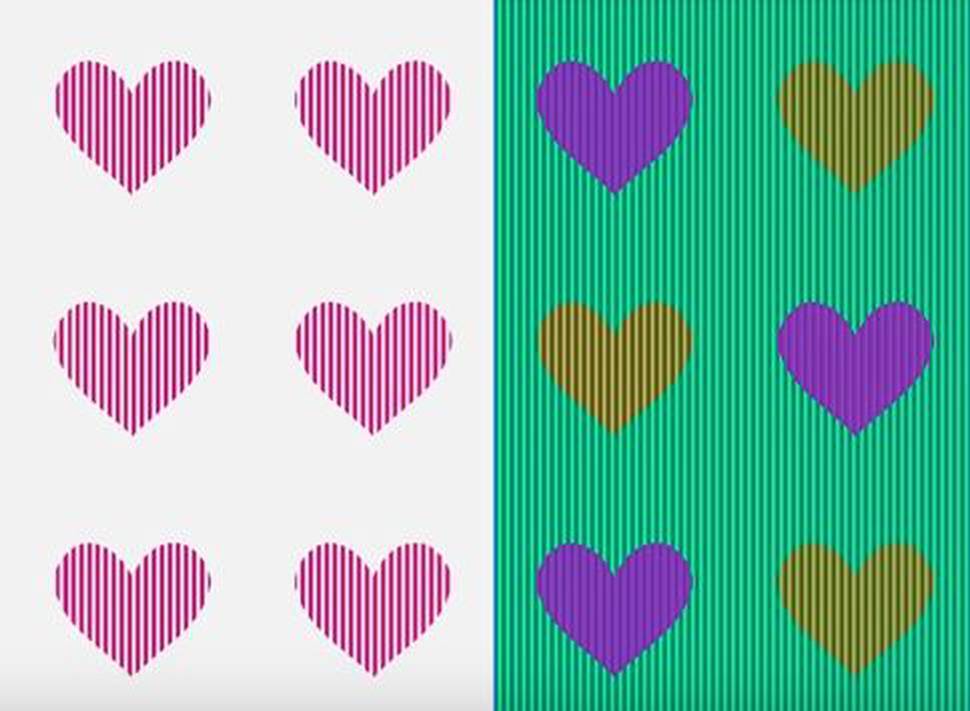 According to the narrator in a video that dissects the image, "If you zoom in on the picture you find that the striped bars aren't actually the same colour.
"These surrounding blue bars make the heart seem purple while these surrounding green bars make the heart seem orange."
People's take on the image gives a clue to how human vision works, suggesting we deduce colour based on surrounding colours and shades.
The video has garnered 29,000 views on YouTube so far and details the latest in a string of puzzles, optical illusions and brain teasers sweeping the web.
- nzherald.co.nz