A woman's attempt at a bronzed body went very wrong after she trialled a tip she saw on Facebook.
Imogen Silversides from the UK posted an image of herself looking the same colour "as a dining table" after she was inspired to use a paint roller to apply her fake tan, prompted by a viral Facebook status.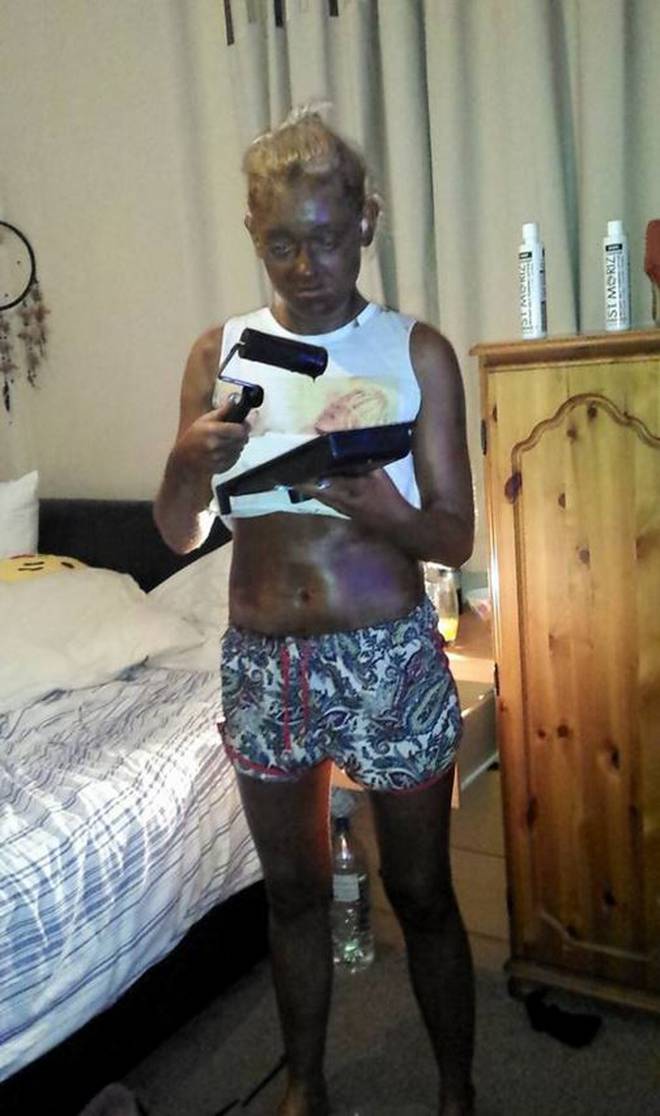 Her natural skin tone:
Silversides says she decided to try the tanning tip after seeing Amy Ridler's shared photo and comment about how impressed she was with her roller results.
But Silversides didn't quite have the same outcome, posting a picture of herself covered in dark brown tan and holding a paint roller.
She captioned her photo: "Who ever the girl was that recommend [sic] to apply fake tan with a paint roller is one lying f***."
While it's unclear why she didn't stop sooner rather than proceed to cover her entire body in the heavy application, she does write that she won't be going to into work.
Her original inspiration, Amy Ridler, wrote: "Okay so after I put on Snapchat how I fake tan everyone has thought it was a great idea okay so you don't get it on your hands, can wash it, perfect even tan, no streaks, you can get it mega dark if you like - and you can reach your back.
"Why haven't I gone on dragons den. Tesco were very confused when we told them what we were using their paint rollers for.
"PS I like to look megga dark you don't have to be this dark."
Ridler's post received almost 2,000 shares and nearly 30,000 comments, many of which applauded the idea and said they were keen to try it themselves.
Vicki Ball posted that the technique was a "game changer" while Donna Harris called it "the best idea".
Ridler has since seen Silverside's mishap and commented on her appearance: "I would just like to say that on behalf of myself and my paint roller, I am sorry to the girl who now looks like the same colour as my dining room table but actually I'm not sorry you made my night."
Another Facebook user, Ben Wileman note: "This is how we apply tan for body building competitions, but we don't end up in that state."
- nzherald.co.nz