A newlywed couple made a special stop on their wedding day that brought a lasting smile to the groom's 91-year-old grandmother.
Brian Kurtulik's grandmother, Peg McCormack, couldn't attend his wedding after breaking her ankle. So the 32-year-old from New Jersey and his new wife, Lauren, made a special trip to the hospital, still decked out in their wedding clothes.
McCormack wore an outfit for the occasion despite being unable to attend the ceremony, which took place in the same church she had been married in decades before.
Wedding photographer Rachel Nolan told Theknot.com that McCormack had been so excited about the occasion.
"She was living for this wedding... She sat in her wedding outfit thinking of her sweet grandson on his wedding day with no idea of what was to come.
"She truly had no idea that Brian and Lauren were going to take time out of their wedding day to come see her, and I think that is part of what made it special," said Nolan.
The photographer says McCormack was "floored" when she entered the room with the bride and groom. "The way she held their hands, touched their faces and just looked at them, you could tell they had such a special bond," Nolan explains. "I don't think she let go of Brian's hand the entire time that we were in that room."
McCormack died less than a month after the couple's wedding, making the moments captured particularly special for the family.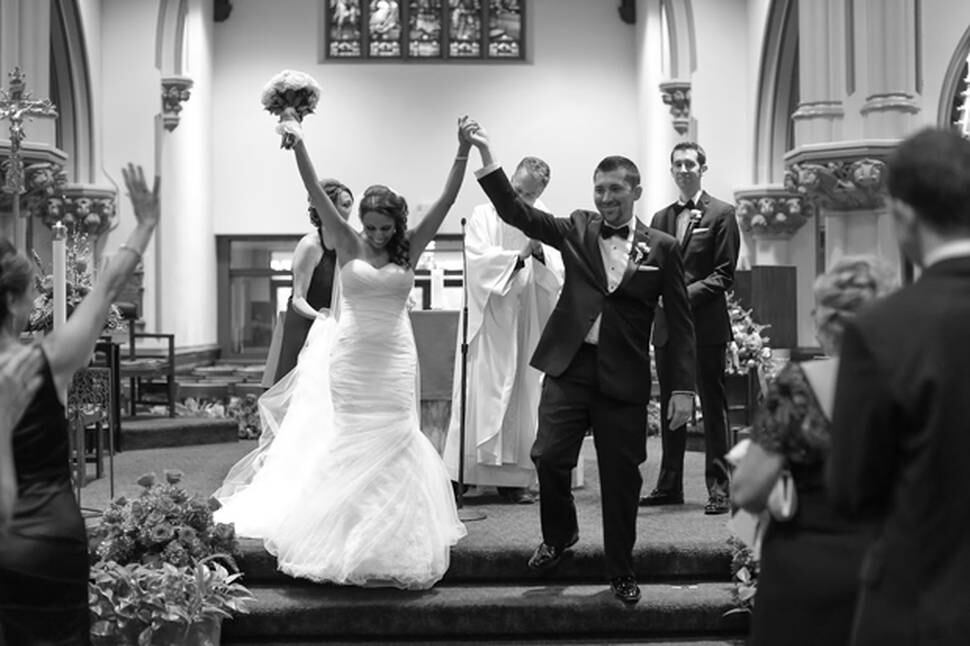 - nzherald.co.nz