Today: Rain, possibly heavy/thundery, easing to showers afternoon. Strong northwesterly, easing at night.
Wind: NNW at 10 knots
Sunrise: 7:02 AM
Sunset: 7:20 PM
Marine recreational Forecasts - kapiti
10:52 PM 26 Sep, 2017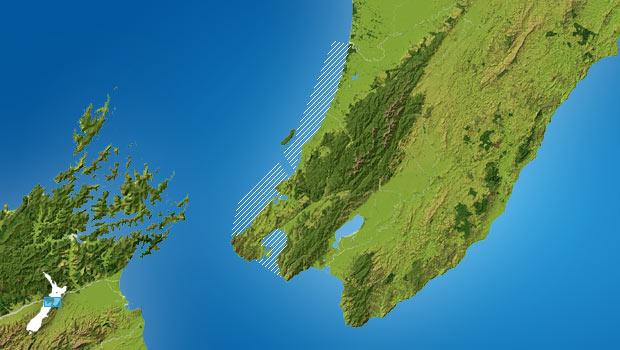 Waitarere
Kapiti Is.
Pukerua Bay
Mana Is.
Makara Beach
Wellington Harbour
Sinclair Head
Baring Head
Area Description:
Inshore waters from Waitarere to Pukerua Bay and out to Kapiti Island.
Situation:
A strong and unsettled northwest flow covers central and northern New Zealand today ahead of a frontal system that slowly moves north. Meanwhile a front moves over the lower South Island followed by southwesterlies. On Wednesday a ridge builds over the South Island. A low moves south over the East Cape early Thursday and another low crosses the country during Friday.
Warnings:
STORM warnings for COOK and STEPHENS
Forecast:
Strong wind advisory. Tuesday: Northwest 25 knots gusting 35 knots rising to 30 knots gusting 50 knots for a time this morning, then gradually easing to 15 knots by evening.Rough sea, easing by evening. Poor visibility in rain, with possible thunderstorms, easing around midday.
Outlook:
Outlook until midnight Friday: Wednesday: Changing southerly 10 knots morning. Showers, clearing. Thursday: Easing to variable 5 knots morning, becoming northerly 15 knots later. Cloudy periods. Friday: Rising to northerly 25 knots early, easing to northwest 15 knots late. Few showers, turning to rain for a time.
Swell:
Swell forecast to midnight Friday: Northwest 1.5 metres rising to 2 metres today, and to 3 metres for a time Tuesday, then easing to 1 metre Wednesday and to half a metre for a time Thursday. Rising to northwest 1.5 metres again Friday.