Bay of Plenty's Callum Gilbert and Zack Mutton will fly the New Zealand flag at the fourth ICF World Cup canoe slalom round of the season in Slovenia this weekend.
The young K1 paddlers are coming off a successful under-23 and junior world championship campaign last month, with Gilbert making the under-23 semifinals and Mutton finishing fifth in the highly competitive junior (under-18) K1 final in his last year at that level.
Tauranga's Gilbert, 22, also made the semifinals of the second and third World Cups earlier in the season and is feeling rejuvenated after a break.
"I'm enjoying being back in the warm European weather after a quick refresh in New Zealand and I'm in a slightly bigger boat now and feeling good. The competition looks good, with eight of the top 10 paddlers in the world here, so it should be an exciting weekend."
Rotorua's Mutton, meanwhile, is carrying plenty of form into the first World Cup of his fledgling career but he's also been carrying a bug which has knocked him around this week.
"I've just seen a doctor and hopefully I feel better tomorrow - otherwise I'll take a concrete pill and get out there for the qualifications and try to get the job done."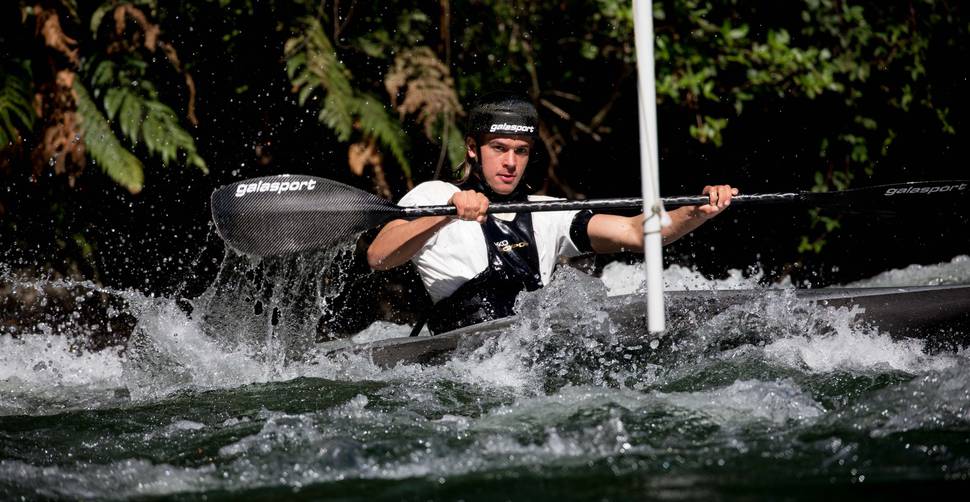 What's motivating him further is the course at the venue of Tacen, which features one of the biggest drops on the international circuit - something which suits the 18-year-old raised on a diet of fearsome whitewater around his Okere Falls home.
"It's impossible not to enjoy paddling on Tacen, especially with its big rapids, and I'm really hungry to deliver a clean, fast run."
While fellow Kiwis like Luuka Jones, Mike Dawson and Finn Butcher are resting up and preparing for the final World Cup and next month's world championships in Brazil, many of the world's top paddlers will be in Tacen, led by local favourite Peter Kauzer, who will start favourite in the men's K1.
The Czechs have their big three in action – reigning world champion Ondřej Tunka, reigning World Cup winner Vit Prindis, and 2016 Olympic bronze medallist Jiri Prskavec.
Most interest in the women's event will be on Jessica Fox. The Australian has not been beaten in either K1 or C1 in three world cups so far this season, an incredible record that she is looking to extend in Slovenia.
But the big names are all lining up to challenge her dominance, with Germany's Ricarda Funk, Austria's Corinna Kuhnle and Italy's Stefanie Horn all poised to strike in the K1.