The owner of a central Auckland home ravaged by a blaze this afternoon had recently died and his children were looking after the property, neighbours say.
More than 30 firefighters and eight appliances battled the fire on New North Road in Kingsland this afternoon.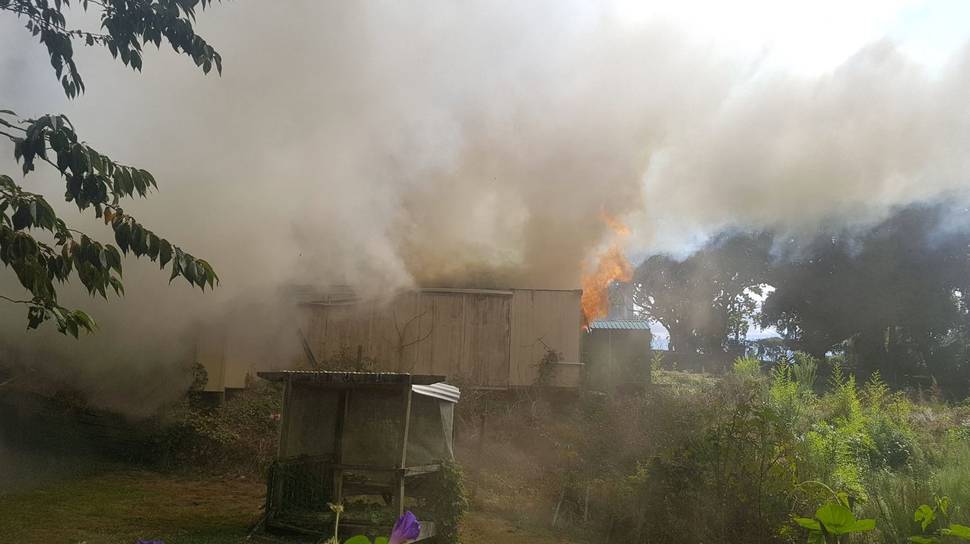 Auckland City Central area commander Vaughan Mackereth said they were called to a fire in the rear of the house.
"Since then we have surrounded it. We are just containing it. It was reported as persons reported as well and we have one person unaccounted for - but we don't believe that they were home," Mackereth said shortly after 5pm.
"We have done a search and we are just trying to track that person down."
Mackereth said damage had been done to the basement of the house.
Fire investigators are on the scene ready to start determining the cause of the fire.
Mackereth said there had been no injuries.
"The fire is contained, now we are just working through extinguishing quite a bit of material in the basement," he said.
Jeremy Greenbrook-Held lives two houses down from the blaze and said there is smoke everywhere.
"There is an ambulance here but I don't think [anyone was inside]," he said.
"I don't think the house is fully occupied and the guy who owned it died a little while ago."
Greenbrook-Held left work from the city about 3.40pm and as he got closer to home a strong smell of smoke hit him like a wall.
When he got home a few minutes later the first fire engine arrived on the scene but the property was already well engulfed, he said.
Witnesses on Mount Albert saw smoke billowing up from the property and obscuring the view of the central city.