An incredible act of self-sacrifice by two of the world's top ranked men's doubles players is expected to benefit the likes of Kiwi tennis pros Artem Sitak and Marcus Daniell next year.
The ATP Tour is introducing a 32-team doubles draw at all Masters 1000 tournaments, adding eight doubles spots for the lucrative tournaments at Indian Wells, Miami, Monte Carlo, Rome, Madrid, Montreal, Cincinnati, Shanghai and Paris.
The draw will consist of 21 direct acceptances, eight on site entry spots and three wildcards. There will no longer be byes for the top eight teams at any of the Masters 1000 tournaments.
The change is understood to have been driven by player council doubles members Jamie Murray and Bruno Soares who have abandoned self-interest to create a more level playing field for doubles teams. Their lobbying has effectively secured hefty pay rises for players ranked between 30 and 50 at the expense of themselves.
The ranking cut for entry into Masters 1000 tournaments will drop from the current 60-65 to 80-85 per combination.
Kiwi number one Michael Venus is currently ranked 19th and comfortably inside the existing cut with South African partner Raven Klaasen and since winning last year's French Open title has played in every one of the multi-million dollar Masters events. But fellow Kiwis Artem Sitak ranked 37 and Marcus Daniell (42) have so far been largely sidelined.

Daniell is staggered by the sacrifice of Soares and Murray.
"I think there's been a lot of pressure from players to make the change for many years. What's held it back is the guys in the player council who represent us are often in the top 10 in the world in doubles, so it's been in their best interest to get the byes into the second round so they pick up second round prize money and play one match to earn massive ranking points," Daniell said.

"Once they are at the top it makes it super easy for them to stay at the top and extremely difficult for anyone else to break in. So the thing that's phenomenal about this is that two guys who are at the top of the doubles world at the moment Jamie Murray and Bruno Soares, have done a very selfless act here and put the good of the sport and the good of doubles players in general ahead of their own ease in their careers, and I have to take my hat off to that," Daniell added.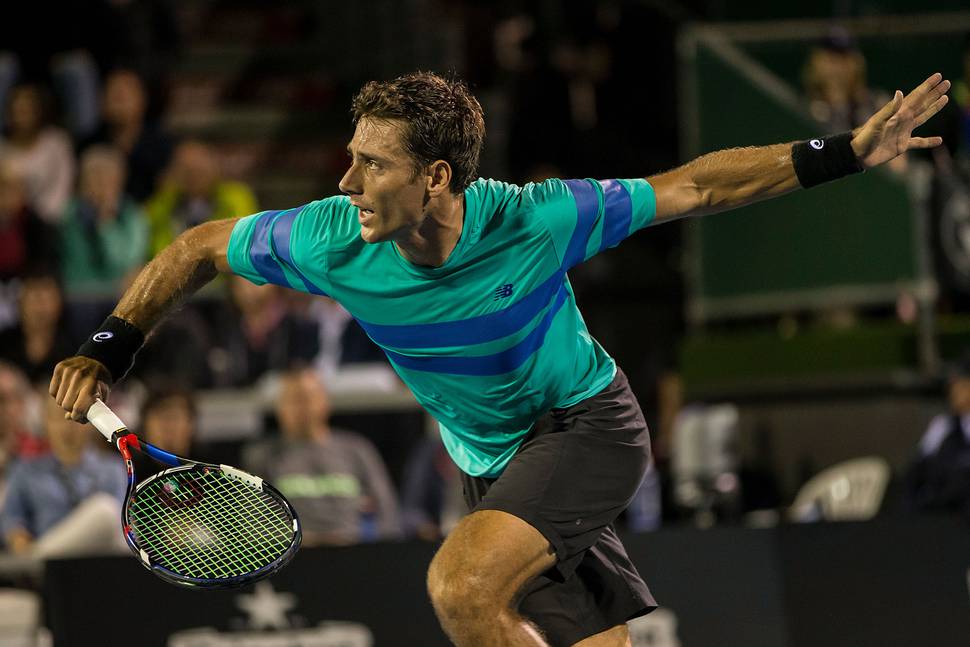 Daniell has played at a couple of the Masters 1000 tournaments this year, but not with his regular partner. Instead he's had to team up with a highly ranked singles player to get in, not an ideal situation as Artem Sitak found out this week in Toronto, playing with Greek star Stefanos Tsitsipas, having not practised with him before his first round defeat by Michael Venus and South African Raven Klaasen.

"You want to be playing with your regular partner every week, and for the biggest events in the world and at the moment we can do that at the Grand Slams but not in the next nine biggest tournaments," Daniell said.
"So it's an amazing opportunity for players who are ranked between 30 and 50 to move up the rankings. I am hoping between now and the end of the year I will have surpassed my career high (34) and next year I will be able to play all the Masters tournaments and that will be a hell of an experience."

"At the moment with the rankings Artem and I have, we are right on the outskirts of the big events, so we can take a gamble, throw the dice and try to get in with someone but that's always incredibly uncertain and we don't know until a few days before the tournament or even after the tournament has started if we are in or not."

"So planning your peak moments throughout the year is incredibly difficult. Now if we can more or less be guaranteed entry to the biggest tournaments then the whole year takes on a very concrete format. It provides a cushion financially and you can never complain about that."
Just by playing in the main draw of all nine Masters 1000 tournaments, doubles teams split around $100,000 USD for losing in the first round.