Akaroa has been named the top-rated cruise destination in Australia and New Zealand in findings based on passenger reviews.
It won the accolade in the second Cruise Critic Cruisers' Choice Destination Awards - which celebrates the feedback of passengers posted to its website.
The awards name the most desirable cruise destinations across 15 regions all over the globe.
Despite its popularity, the tourism boom in the sleepy Canterbury hamlet has not come without controversy. Akaroa has seen increased visits from cruise ships since the February 2011 earthquake eliminated Lyttelton Harbour as a venue.
In May, a local told the Herald the visits were like a zombie invasion of "the newly-wed, the over-fed and the half-dead."
Budapest was named the top-rated cruise destination overall in the awards, thanks to its rich history and architectural beauty.
Despite its climate, Alaska proved to be a travellers' hotspot with Glacier Bay maintaining the number one spot in the Alaska category.
The past year has seen such a demand for Alaskan itineraries that some cruise lines are increasing the number of ships serving the region.
After a 15-year absence, Seabourn has returned to Alaska with Seabourn Sojourn.
A new entry to this year's awards is Dubrovnik. The Croatian capital offers visitors a rich history thanks to multiple churches and monasteries, not to mention the increasingly popular Game of Thrones tours - it has been used for the filming of key scenes.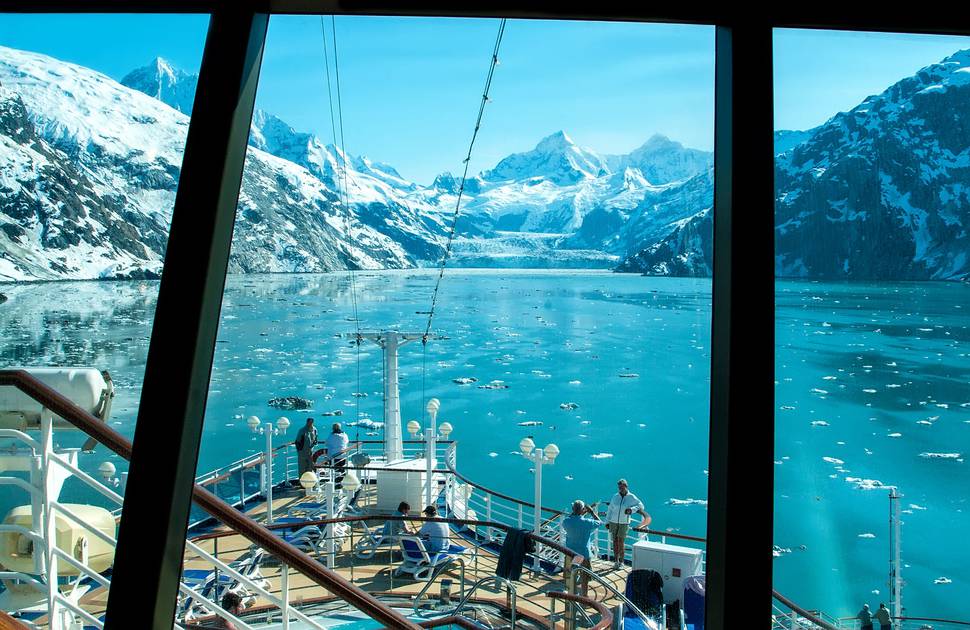 Singapore is another new entry, lauded for its cleanliness and beautiful Gardens by the Bay nature park.
Amsterdam was rated top for the second consecutive year in the British Isles and Western Europe destination category.
The capital city of The Netherlands sees calls from a range of river and ocean cruise lines, including Celebrity Cruises and Viking River Cruises.
In second place, maintaining its position from 2016 was Cork's Cobh, followed by Lisbon, Guernsey's St. Peter Port, and Glasgow's Greenock in third, fourth and fifth places, respectively.
"Picking a cruise itinerary isn't easy, particularly given the increasing number of amazing destinations accessible by cruise," explains Adam Coulter, UK managing editor of Cruise Critic.
"Analysing first-hand visitor feedback of cruise destinations world-wide enables us to identify those they loved most, which is true testament to their appeal.
"By sharing this insight, we hope to inspire and guide travellers to select a cruise itinerary, which they too, will love."
FIRST PLACE CRUISE DESTINATIONS
Top-Rated British Isles and Western Europe Port: Amsterdam
Top-Rated Alaska Port: Glacier Bay
Top-Rated Asia & South Pacific Port: Singapore
Top-Rated Australia & New Zealand Port: Akaroa
Top-Rated Private Islands Port: Disney Cruise Line's Castaway Cay
Top-Rated Baltic & Scandinavia Port: St. Petersburg
Top-Rated Eastern Caribbean, Bahamas & Bermuda Port: Kings Wharf
Top-Rated Southern Caribbean Port: Curacao
Top-Rated Western Caribbean & Riviera Maya Port: Cozumel
Top-Rated Eastern Mediterranean Port: Dubrovnik
Top-Rated European River Port: Budapest
Top-Rated Western Mediterranean Port: Villefranche
Top-Rated Hawaii Port: Kauai
Top-Rated Mexican Riviera, Central & South America Port: Cabo San Lucas
Top-Rated US & Canada Port: Quebec City