The most compelling piece of evidence in the case against convicted killer Mark Lundy was initially treated with scepticism by detectives who thought brain tissue found on Lundy's shirt could be "snot" or "spit".
Palmerston North pathologist Cynric Temple-Camp has detailed his involvement in what he described as the "bizarre and complicated" murder case, including patiently explaining to police what brain tissue looks like, in his soon to be released book The Cause of Death.
Lundy is serving a life sentence for the murder of his wife Christine and daughter Amber, 7, who were found bludgeoned to death in their Palmerston North home in August 2000.
Lundy was on a business trip at the time and has always maintained his innocence, but has twice been convicted of the murders - in 2002 and at a retrial in 2015. He has appealed his latest convictions, and the appeal will be heard in October.
While the Crown case against Lundy was largely circumstantial - and contentious after police initially said Lundy had made an incredibly fast and dangerous cross-country drive in the middle of the night to murder his family - a piece of tissue discovered on one of Lundy's shirts sealed his convictions.
DNA testing later linked the tissue to Christine.
Temple-Camp is a South African pathologist who has worked in Palmerston North for 30 years and his book covers his time in the field including working on various local crimes.
In two chapters devoted to the high profile Lundy case Temple-Camp said two months after the murders a detective presented him with a small slide containing a smear of biological matter measuring just half a millimetre.
It had been collected by a forensics team and the defence later disputed that it was brain, arguing there had been cross-contamination, and suggesting the tissue was leftover from a bacon sandwich.
Temple-Camp said it took him just minutes to identify the matter by sight, in a simple test he called the 'Aunt Minnie' technique.
"How do you know that an old lady in front of you is your Aunt Minnie? Well, it's usually because you just know," he wrote.
"You've seen her hundreds of times before and you know what she looks like and who she is. You don't have to go through the whole scientific rigmarole you'd go through if you didn't recognise her... some pathologists call this using the 'lizard part' of your brain, the ancient dinosaur bit that runs on automatic without any intelligent thought."
Three attending pathologists and two registrars agreed the smear was brain matter after observing the sample had blood vessels consistent with deep tissue - contrary to the "sceptical" detective's suggestion the matter could have been spit, or snot, Temple-Camp wrote.

The small tissue was sent for testing in the United States, and Texan pathologist Dr Rodney Miller confirmed it was brain matter and later gave evidence at trial.
Temple-Camp described the tissue as a "very lucky break" for prosecutors, noting it was small enough to have dried and perfectly preserved itself on the shirt, therefore escaping the attention of Lundy who could have removed it.
He theorised the tissue had been transferred from Lundy's right thumb to his clothes.
Temple-Camp said his opinion came under significant scrutiny from Lundy's defence team, who he labelled "frustratingly single minded," at the 2013 Privy Council appeal hearing.
However he was vindicated after two international experts agreed the tissue was brain.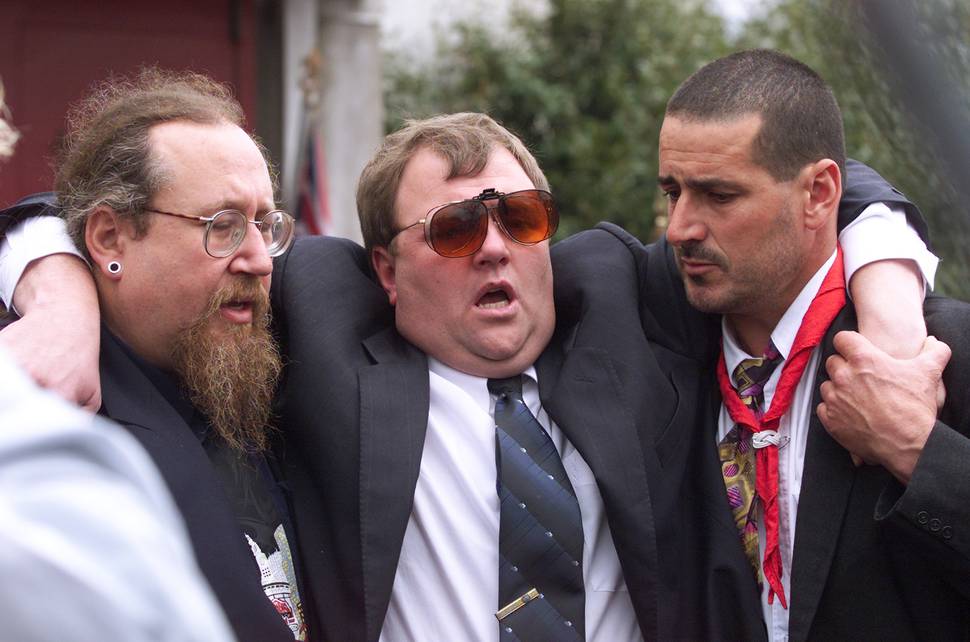 "The defence was grasping at straws. Christine's brains were unequivocally on Mark's shirt and everybody knew it, especially the jury."
Lundy's latest appeal will be heard in October with appeal notices indicating the brain tissue was still a matter of dispute.
The notices show Lundy's defence team will argue that the science behind the tissue identification was too complex for jurors to understand.
Lundy is not eligible for parole until 2022, having already served 15 years behind bars.
The Cause of Death is released August 1. All proceeds will go to the Palmerston North Helicopter Rescue Trust.
The Lundy murders
August 9, 2000: Christine Lundy, 38, and daughter Amber, 7, are found dead at their Palmerston North home, after being savagely bludgeoned with an object.
September 2000: Their funerals are held and images of Mark Lundy overcome with grief and needing help just to walk prompt widespread criticism of his bizarre behaviour.
February, 2001: Lundy is arrested and charged with the murders of his wife and child. He and Christine had been married 17 years.
March, 2002: Following a six-week trial, Lundy is found guilty of both charges with the Crown alleging he was motivated by collecting life insurance to pay off debt for his business.
August 2002: Lundy's convictions appeals are rejected by the Court of Appeal and his sentence is increased to a minimum non-parole period of 20 years, instead of 17.
November, 2012: Applications to appeal are lodged with the Privy Council.
October, 2013: The Privy Council appeal goes ahead in London and it rules that a "miscarriage of justice" has occurred and that the jury's original verdicts were unsafe. Lundy is bailed.

March, 2015: A retrial is ordered and goes ahead at the High Court at Wellington. The jury comes back with guilty verdicts.
April 2015: Lundy's convictions are again appealed, with a notice suggesting the science behind the evidence was too difficult for a jury to understand.