Residents from across Auckland have reacted to revelations there could be rezoned for more housing and apartments.
The Herald revealed this morning confidential documents and maps showing the poshest and poorest neighbourhoods in the city will be rezoned for more housing and apartments.
Some of Takapuna's most prized streets could lose single house, tree and garden status. Housing density along Lake Rd, one of the city's worst bottlenecks, will more than double in places.
Many of South Auckland's poorest suburbs are also set to house more people. Intensive terraced housing and apartment blocks of four to six storeys are planned for Otara, Mangere, Manurewa and Clendon Park.
Jo Simon said Lake Road linking Devonport to Takapuna is "already a nightmare for anyone travelling during rush hour and now, every weekend, all year round".
"Doubling the population through building will cause complete choking of the road and increase costs to business through lateness. Unless another road is built to link traffic to, particularly, Esmonde Road and the bridge (another nightmare), which no-one in those suburbs will want, it simply won't work.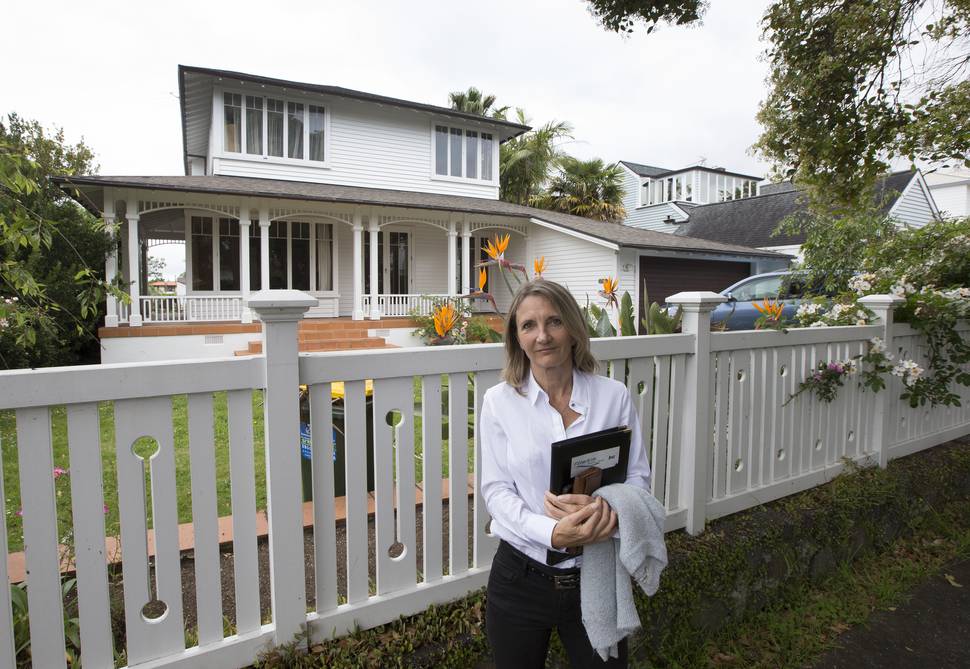 You are joking, says Chris Collier, when told her five-bedroom house could be replaced with six townhouses.
Ms Collier lives in O'Neills Ave, one of Takapuna's prime waterfront addresses.
"I love it here," said Ms Collier, who is attracted to the big houses, manicured gardens and large trees which make O'Neills Ave, Brett Ave and Minnehaha Ave some of the most desirable real estate in Auckland.
Now, without a single resident asking, the council is proposing to rezone the three avenues from low density suburban housing for townhouses with no density controls on large sections.
At Ms Collier's property, a 90-year-old house on a 1096sq m section, six townhouses could be built.
"I would hate that. One of the great things about houses in the street are the big sections. I would never want that to change," she said.
Faye Shields, who has lived in Brett Ave for 20 years, said the proposed zoning changes would change the character of the neighbourhood, add to parking problems and reduce sunlight. The council, she said, should be telling residents about the proposed changes.
May Wang is also unimpressed at the proposed changes to the family's property, a white villa-cum-bungalow with white roses in the front garden.
Mrs Wang moved with family from Mt Roskill to Brett Ave two years ago for the Takapuna lifestyle of a quiet life close to the beach.
A short distance away, but often a painfully slow drive, Tony Keenan, chairman of the Belmont and Hauraki Community Association, is fired up about more than doubling the housing density around Hauraki Corner and further down Lake Rd.
Lake Rd is already congested for seven hours on weekdays and longer at the weekend. There was gridlock, unreliable bus services and dangers for cyclists. "It's chaos," he said.
Natural growth on the peninsula was being compounded with intensive housing plans by Housing New Zealand and Ngati Whatua on navy land, plus intensification on Lake Rd.
Mr Keenan said developments like Long Bay and Stonefields had not been able to proceed until the necessary infrastructure was built.
"If you have to intensify do it sensibly," Mr Keenan said. "Take the time and plan it in steps with provision for infrastructure."