Seeing Red in Pamplona
Spain's annual stampede of bulls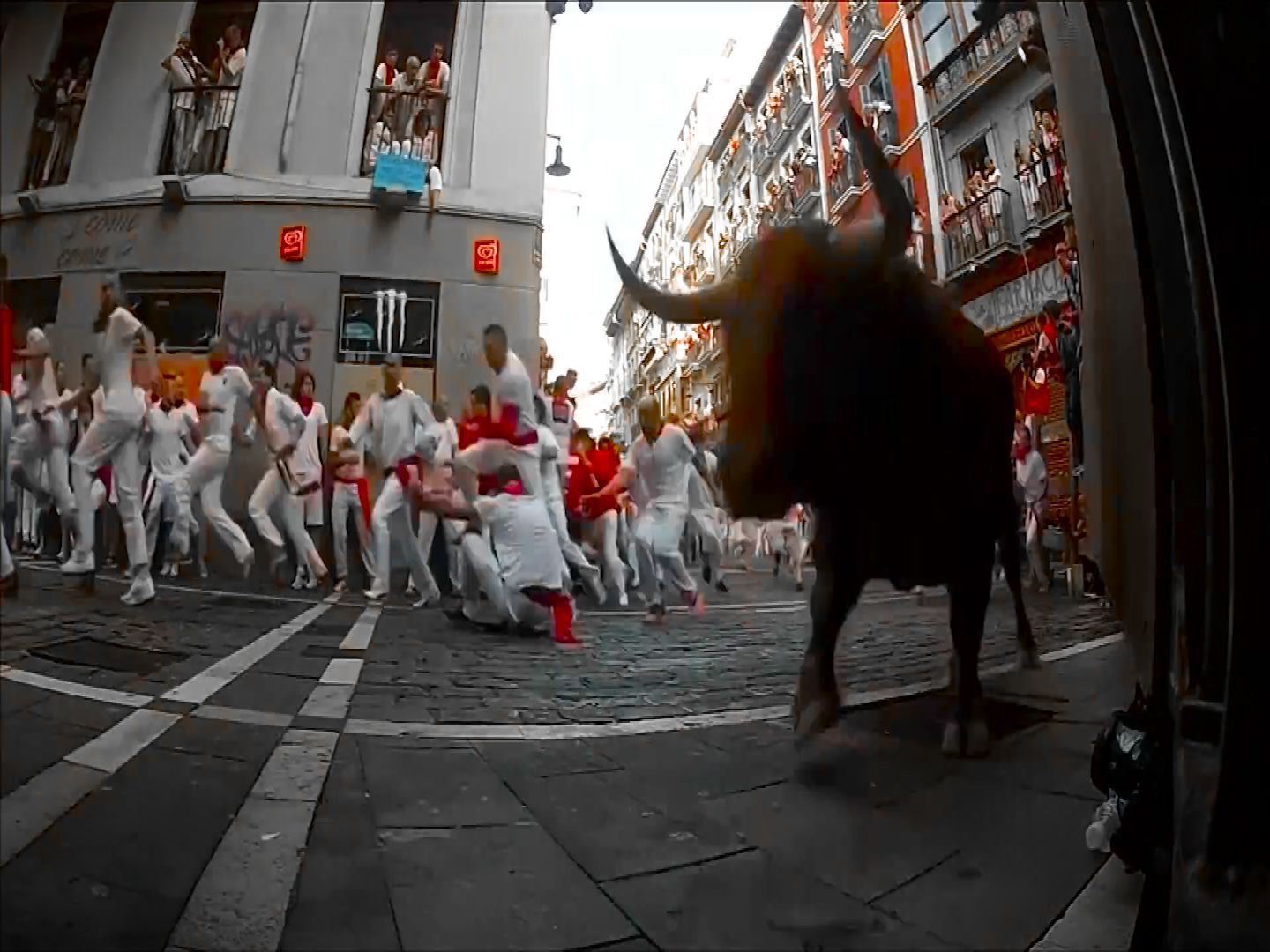 The festival of San Fermin.
The running of the bulls
From July 7 to 14th, the Spanish city of Pamplona is a week-long street party.
With twelve rowdy guests with sharp horns on their heads, this is the kind of party which will end in injury for many. Death even, for some.
Yet this danger seems to be an added draw for some of the revelers. Many of whom come from across the globe to run with the bulls of Pamplona.
There is of course a dress code.
During this festival People wear white clothes and red bandanas.
Though the red is not to provoke the bulls.
As it turns out, bulls are colour blind.
Instead this colour represents the blood of Saint Fermin, martyred behind a stampede of cattle.
Not that many people care to stop and contemplte the saint, with a herd and of 48 hooves behind them .
The Encierro [En-thi-er-oh] as its known attracts up to a million spectators during July .
Though, over the course of the week, only about 20,000 make the run.
It's a dangerous, not to mention controversial pastime, with many voices in contention - both for and against the run.
Macho American writer, Ernest Hemingway was the festival's most famous supporter.
He wrote about the event many times.
Here he first came across the event living in post-war Europe. Leaving 1930's Paris with friends for a holiday in Spain, it would become the inspiration for his book The Sun Also Rises.
Bullfighting advocates both praise and curse him in equal measures. Both for immortalising the city and their event, but also for having brought millions of tourists from across the world onto their streets and into the path of the stampeding bulls.
He is an icon of the sport.
Around the city during festival, there are almost as many images and statues of the bearded writer as there are of Saint Fermin.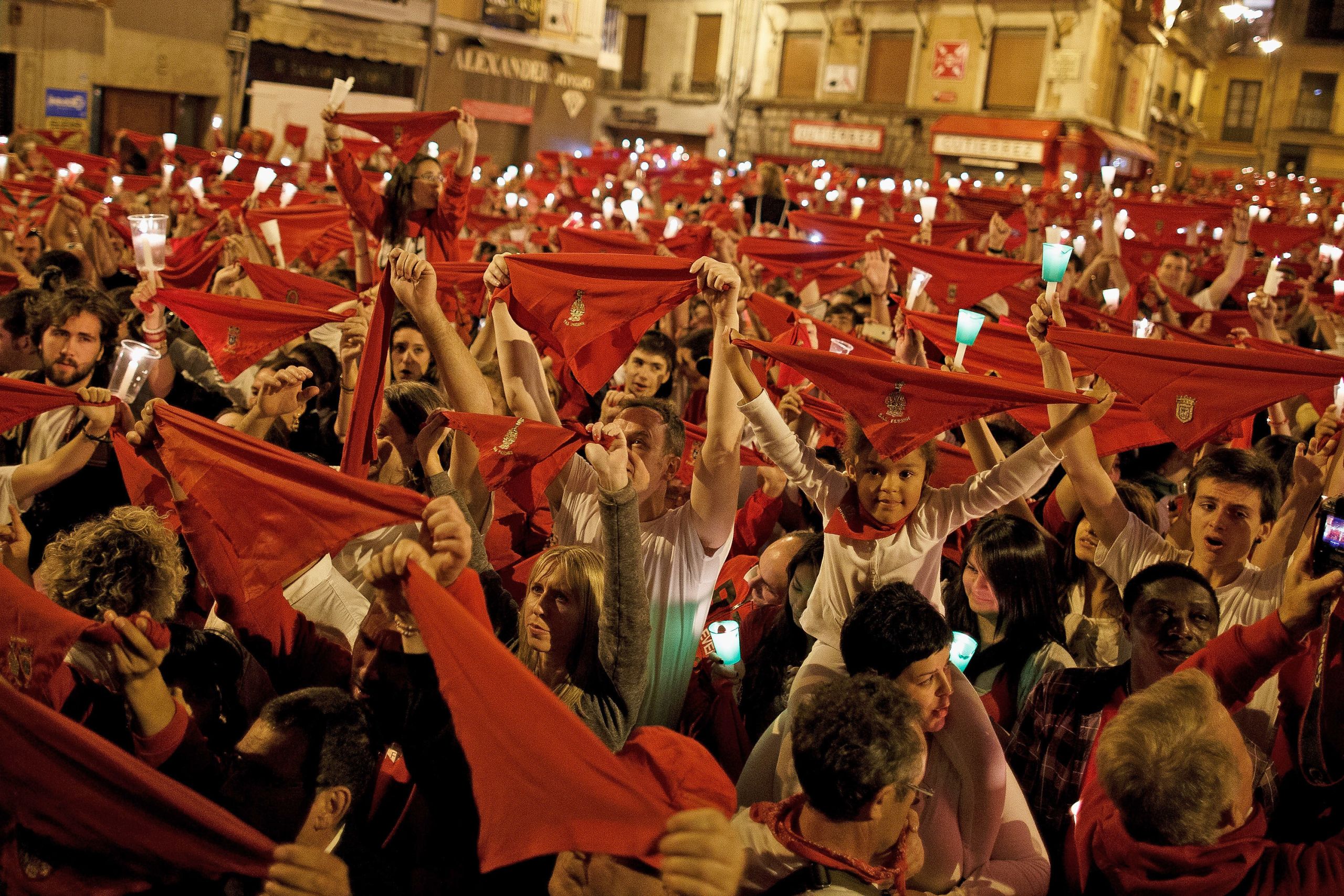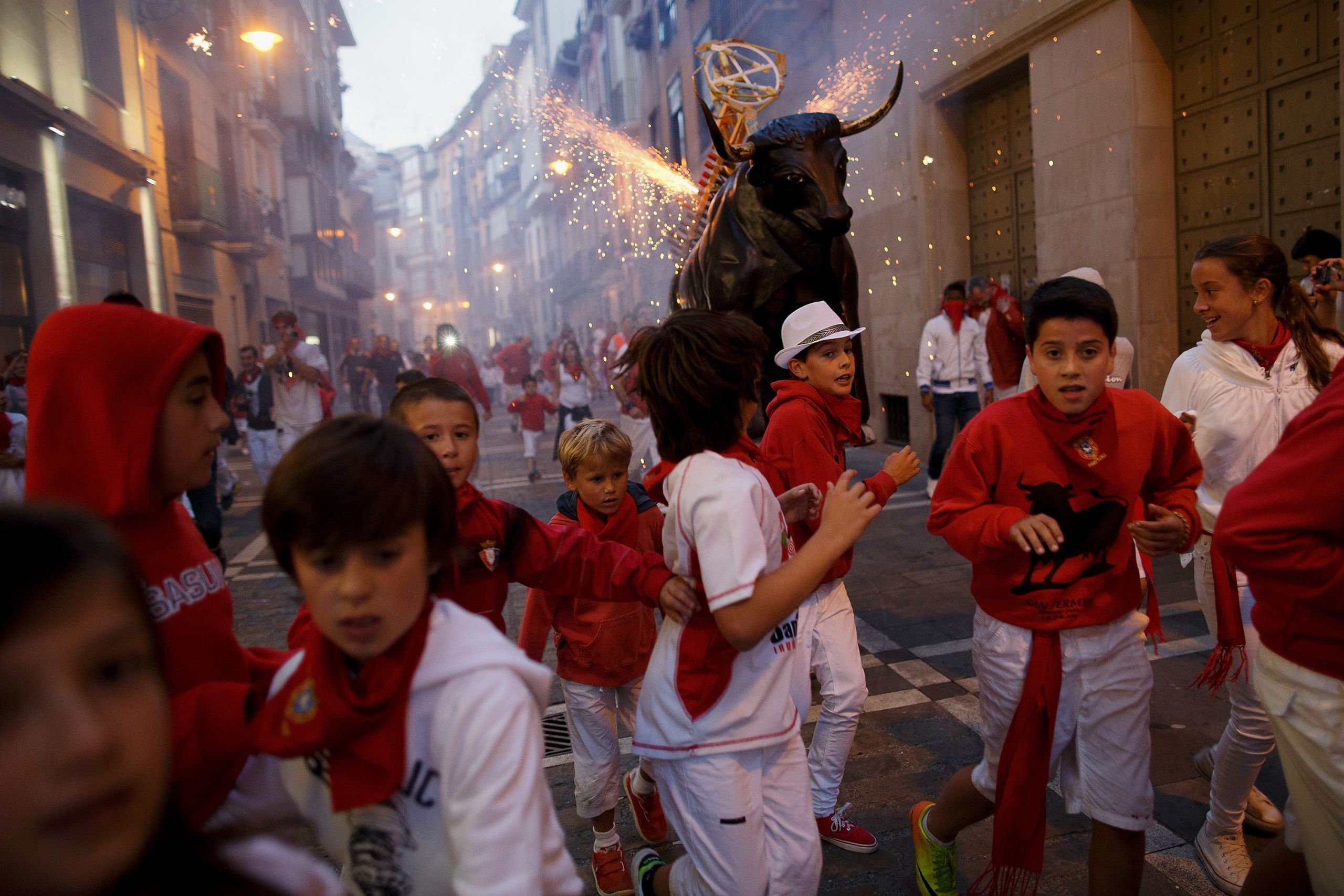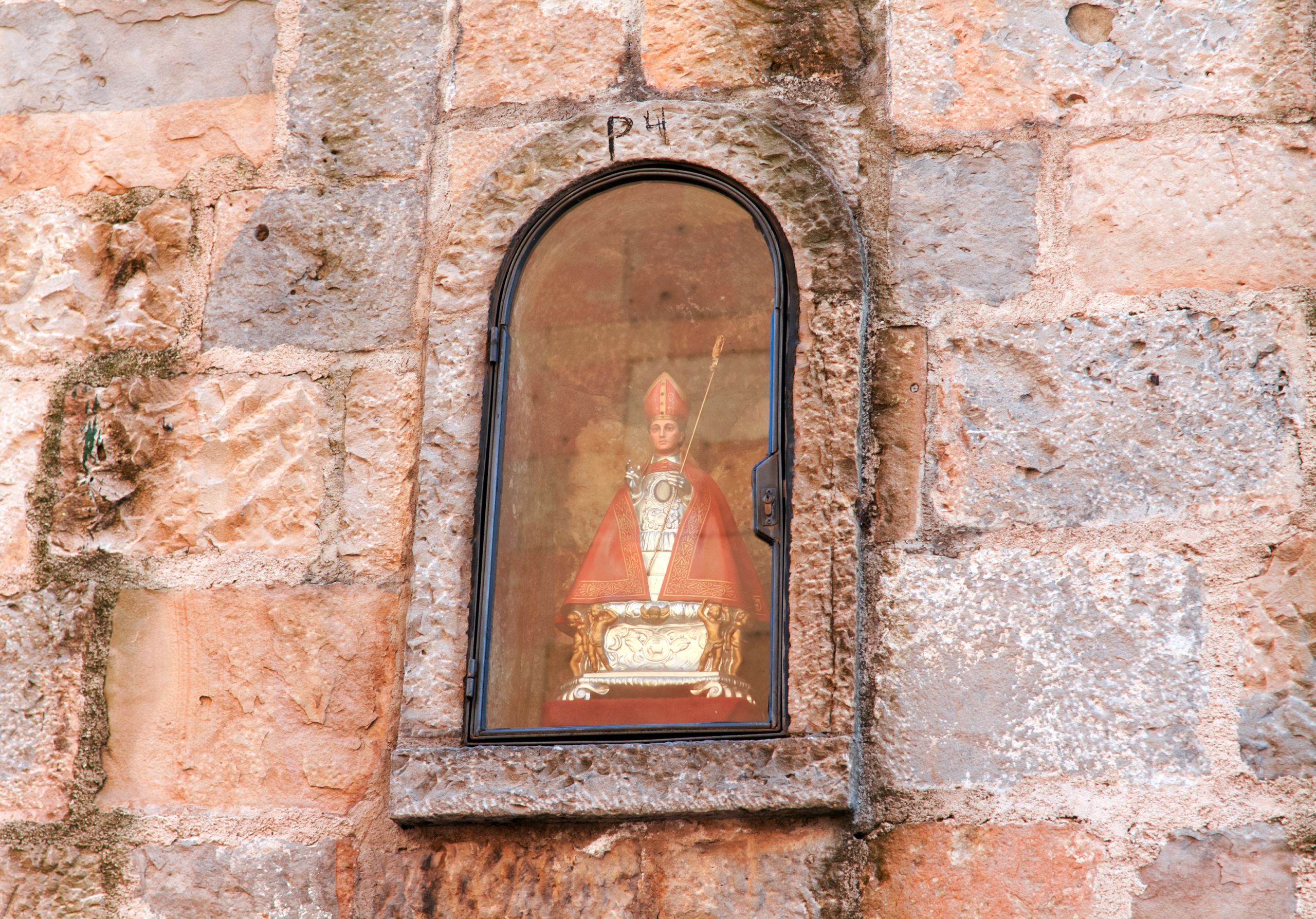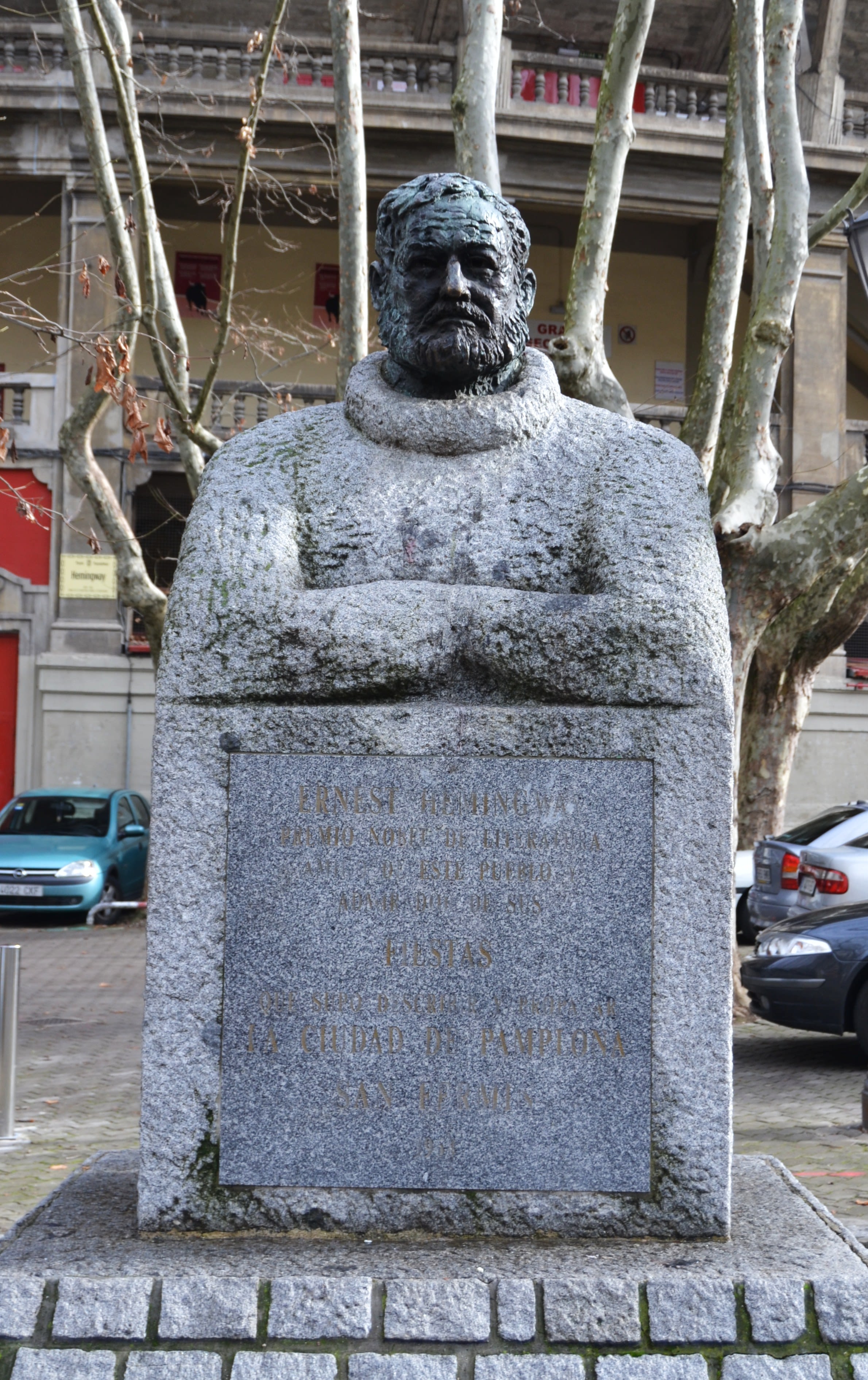 . . . we stayed outside the town in Lecumberri and drove to Pamplona twenty-five miles to arrive by six-thirty  each morning for the running of the bulls through the streets
at seven.
Ernest Hemingway -
The Dangerous Summer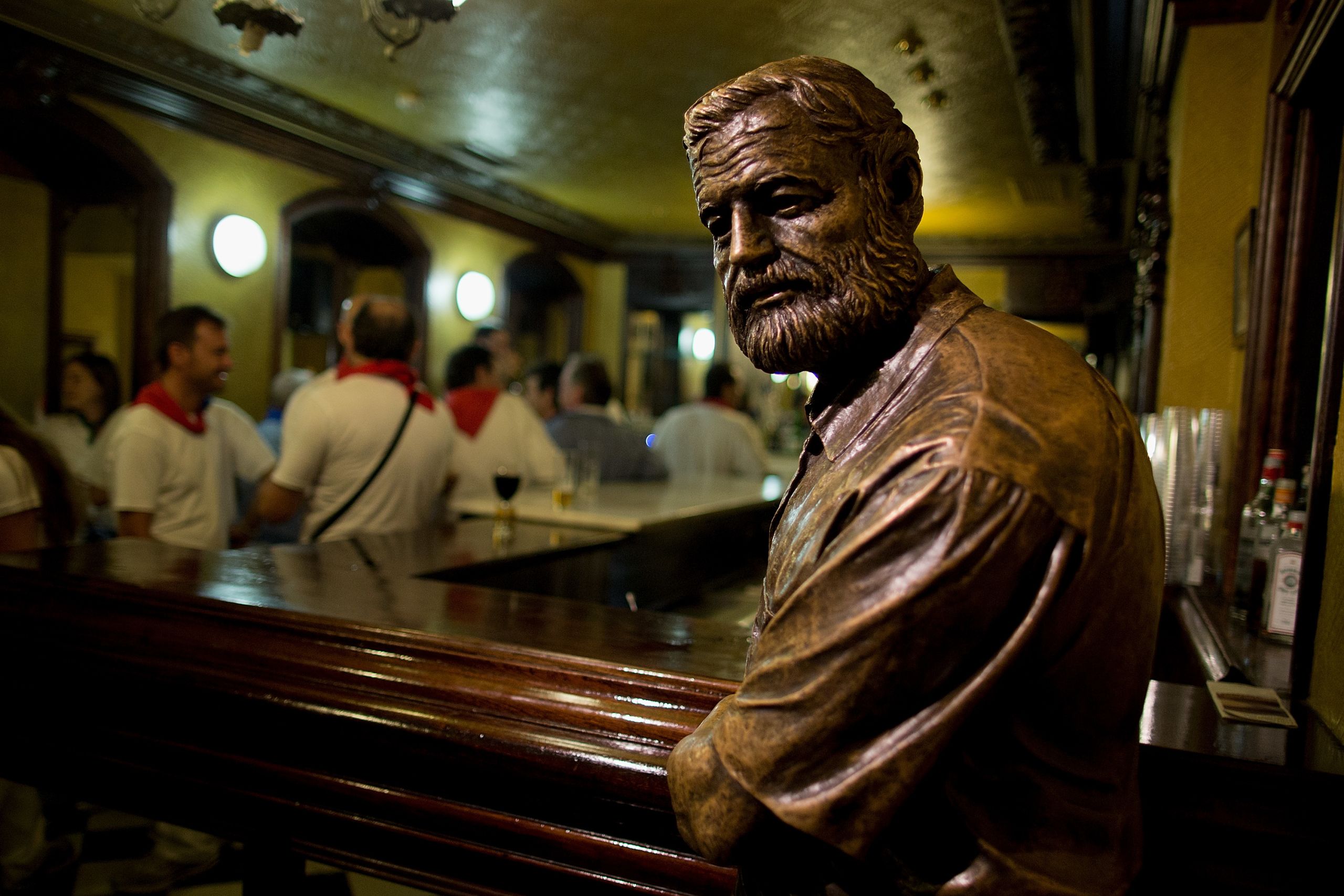 There are of course plenty of other voices in opposition to the event.
The bulls spend their last six hours on the earth being corralled through a herd of panicked tourists, before certain "death in the afternoon" at the hand of a matador.
PETA - People for Ethical Treatment of Animals - have called for a boycott of the city this year, during San Fermin.
"More than 100 Spanish towns and cities have banned bullfighting. But in Pamplona, bulls are being tormented ... on their way to a violent death in a bullring"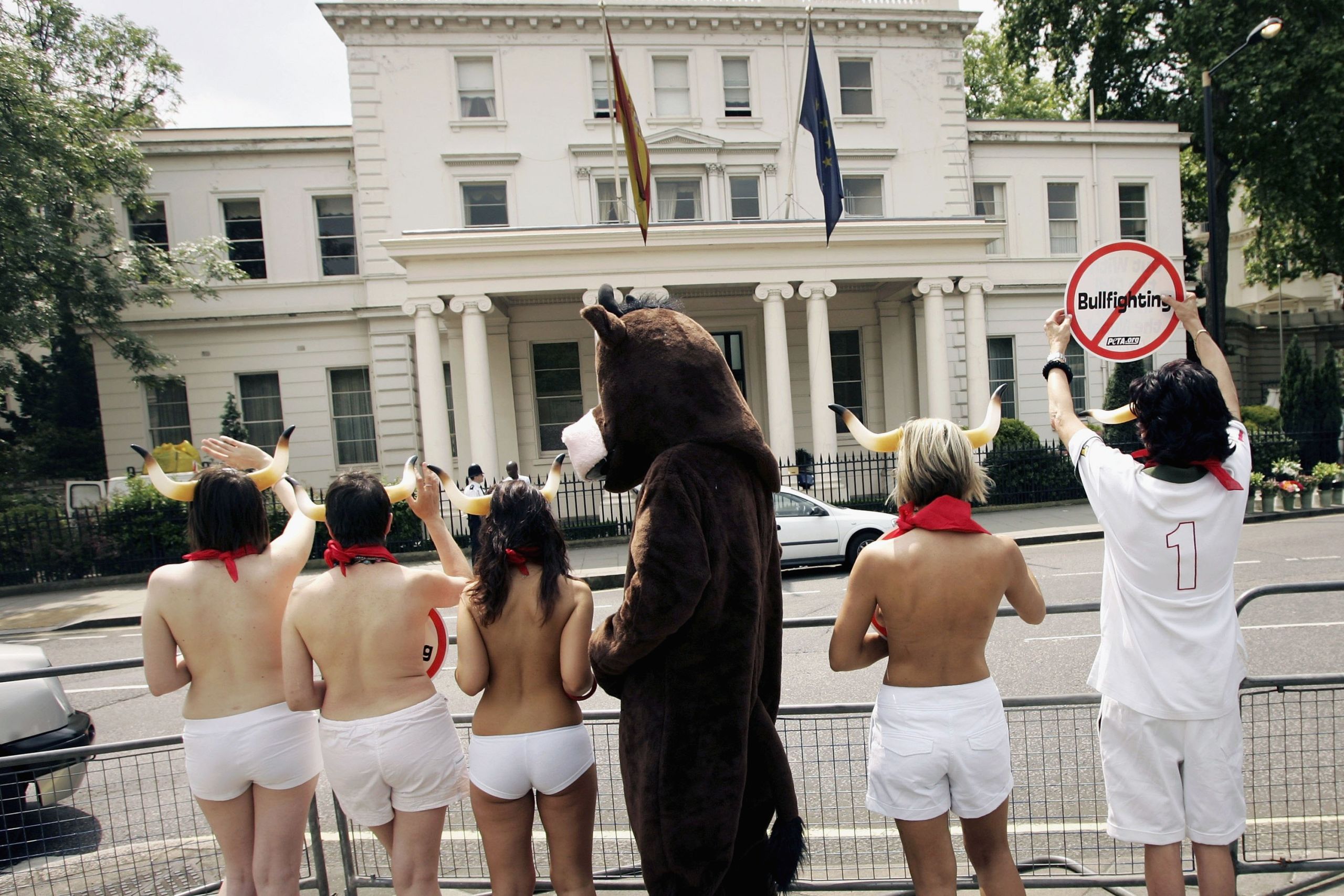 The high-profile event has become a canvas for wider animal welfare issues.
The Running of the Nudes now takes place every year and is an equally eye-catching, though less dangerous stampede.
"The industry is kept on its last legs in part because of New Zealand and Australian tourist Money"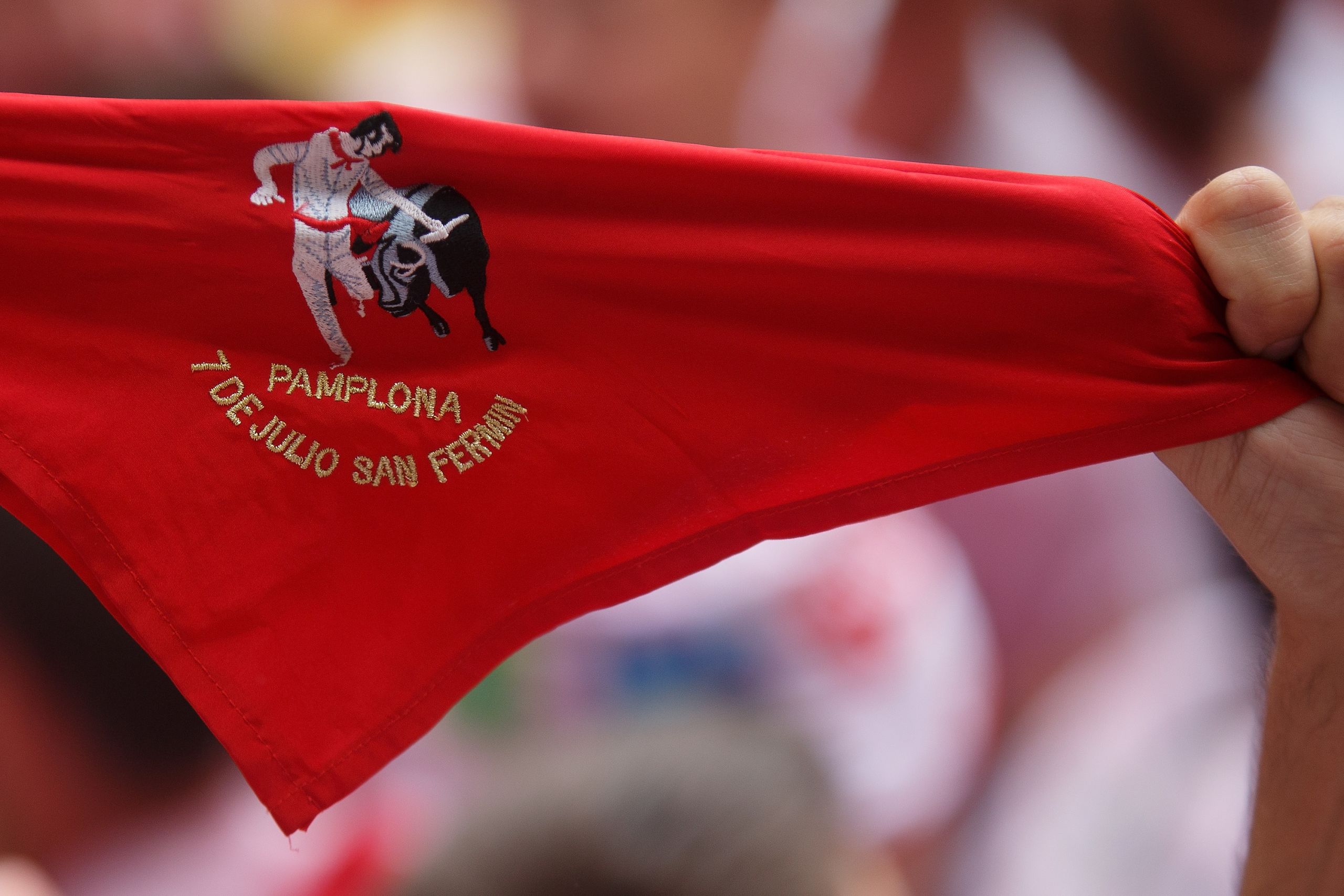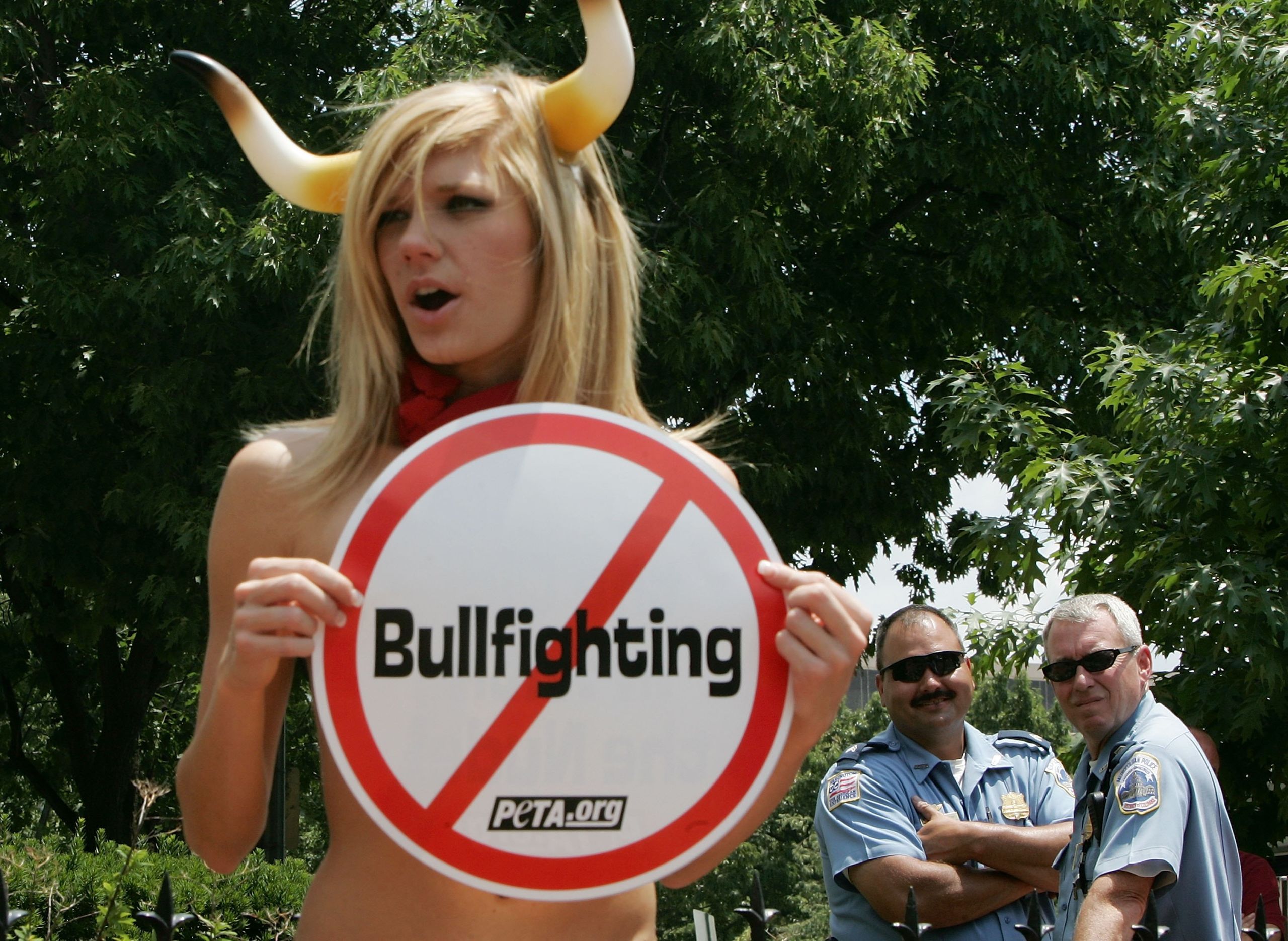 It's almost impossible to tell the number of runners, as no one is keeping count.
There is no official registry.
But since 2011 there has been a loose headcount of participants conducted by Pamplona Town Council.
There have also been a number of Kiwis caught between horns.
In response, the New Zealand embassy in Spain has warned Kiwis "not to run but rather to watch and enjoy the festivities.
"Running with the bulls is dangerous. The run takes place in a narrow, crowded alley in which there are two particularly dangerous sections where a number of deaths have occurred."
Watch Evan Thomas run the course, below
In 2008 - New Zealander Mike Loomey was seriously injured by a bull.
In 2010 - an Aucklander was trampled.
Away from the festive madness on the cobbled streets, perhaps the best insight into the event is found in the local hospital.
The Pamplona Town Council and Hospital de Navarra en Pamplona have manage to keep numbers for runners treated for injuries.
Key: Injuries
■

Gorings

■

Deaths

■


Source: Pamplona City Council
Looking at the injuries there's no sign that the festival is getting safer.
Kiwis and Australians account for a disproportionate number of runners.
Compared to other nationalities attending, guests from the Antipodes make up about 10% of the attendees.
They also make up roughly one in ten of the events Gorings or injuries "Cornadas"
However, they don't seem to be the most injury-prone guests.
That honour goes to the Brits.
For though they make up a small proportion of visitors they have a gorings to attendance ratio of almost 2:1.

| NATIONALITY | TOTAL GORINGS SINCE 2005 | PERCENT OF GORINGS SINCE 2005 | PERCENT OF ATTENDANCE IN 2014 | GORINGS TO ATTENDANCE RATIO |
| --- | --- | --- | --- | --- |
| British | 6 | 8% | 4% | 1.9 |
| Spanish | 37 | 47 | 30 | 1.6 |
| Latin Americans | 4 | 5 | 5 | 1.0 |
| Australians or Kiwis | 8 | 10 | 11 | 0.9 |
| Other/unidentified | 10 | 13 | 21 | 0.6 |
| North Americans | 11 | 14 | 24 | 0.6 |
| French | 2 | 3 | 5 | 0.5 |
From 2014 headcounts
Source: Pamplona City Council
Injuries are common, deaths are rare.
15 people have died from their injuries in the past 110 years.
The last death was in 2009, when Daniel Jimeno Romero, 27, from south of Madrid was gored to death.
The bulls however, are all for the knackers.
The bulls meet their death in bullfights at the conclusion of the festival
As Hemmingway put it the bulls are "run through the streets at seven o'clock in the morning of the day they are to be fought" before facing certain "death in the afternoon."