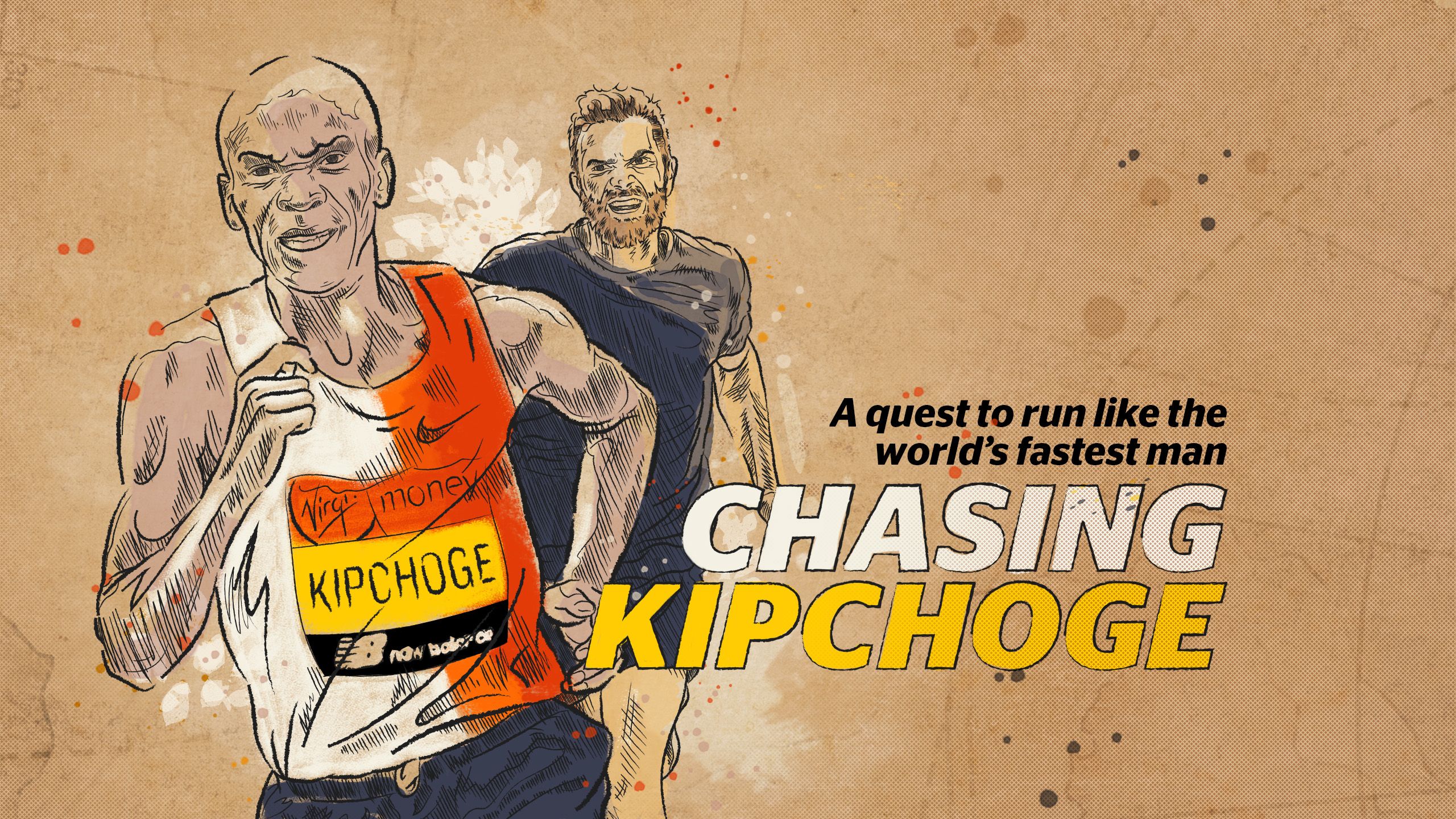 Words: Steven Holloway
Photos and video: Mike Scott
Illustration, design and graphics: Paul Slater
Motion graphics: Phil Welch
Editor: Dylan Cleaver
---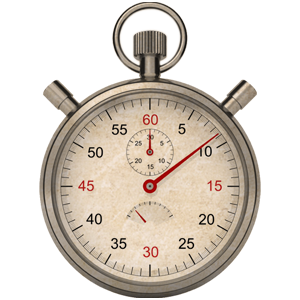 At the crack of the pistol The Kid took off. A split second into a melodrama of my own making I faced a dilemma: hang back and play it safe, or chase.
I chased.
A running obsession had consumed my life for the last three months and at 7pm on a Wednesday night at Porritt Stadium in Hamilton, it was time to deliver. I was nervous and excited, but mostly terrified.
I had friends in the grandstand, drones in the sky, two cameramen, a coach, a small crowd and a field comprised of pensioners, teens and New Zealand's top runners.
I jostled for position. The plan was to nestle in behind the quickest runner in the pack, and hold his pace. He was planning to run every 200 metres in 34 seconds. On a perfect night, I could, maybe, hang with him for a kilometre at that pace – that would mean success. Too much deviation either way and I would enter a world of hurt.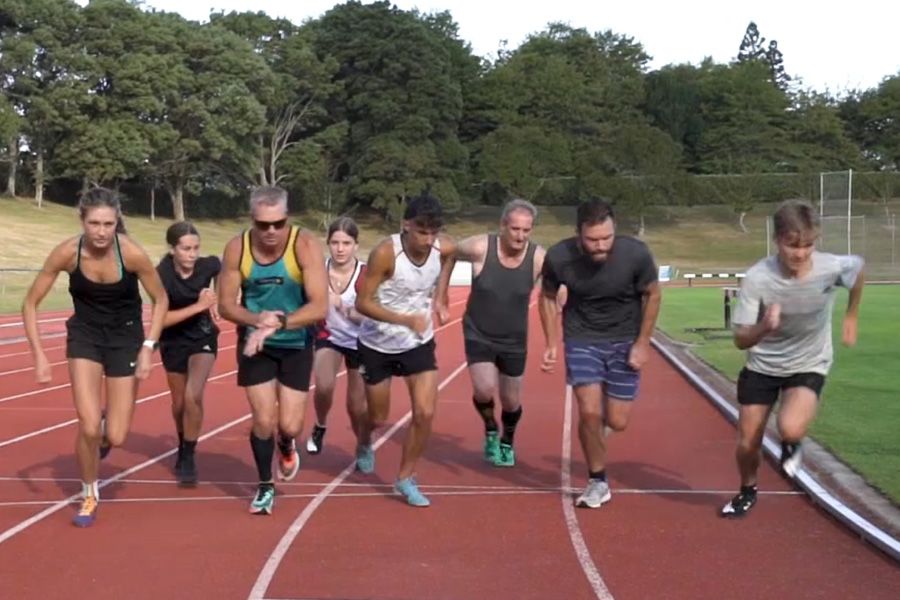 The Kid makes a rapid start. This feels fast. I gasp for air as I attempt to relax my breathing. I guess we're really doing it. I whizz by my friends as I find my stride. OK, this isn't too bad, feeling good, but maybe a bit fast?
Two more laps then I'm done, I tell myself as we approach my coach at the 200m mark.
His face is already full of concern. "Thirty seconds," he yells, a frown creasing his face.
F***! Way too fast.
(Scroll to bottom for video)
---
I had been training every day for eight weeks to attempt to run 1km at the same pace as the world's fastest marathoner.
If Eliud Kipchoge could run at a pace of 2 minutes 50 seconds per kilometre for 42km, then a 34-year-old journalist should be able to do it for one, right?
That was the premise. How fast could it possibly be? It was a question that turned into a competition that turned into the most intensive training programme I imagine a desk-down dad of two with dodgy hamstrings and bad knees could undertake.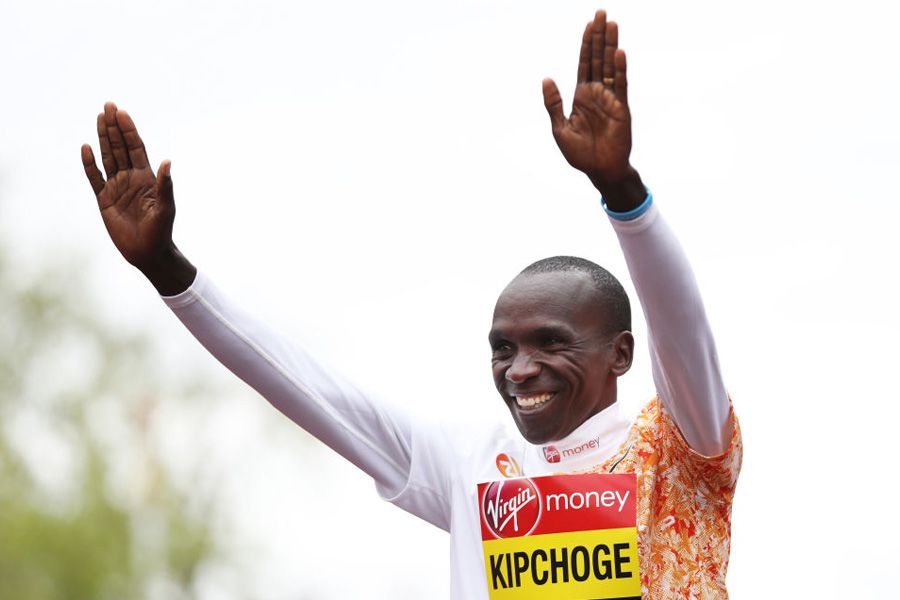 Although I'm a stranger to the world of competitive running, I'm not totally unfamiliar with high-level sport. In 2003 I earned a soccer scholarship to Monmouth University, New Jersey, and in between injuries became Waikato FC's top scorer in the National League and won a handful of Northern Premier League titles with Melville, Bay Olympic and Glenfield.
But I'd never run like this. As it turns out, the pace that Kipchoge ran to crack the first ever sub two-hour marathon last year in Vienna is insanely fast. By my standards, he basically sprinted for 42km.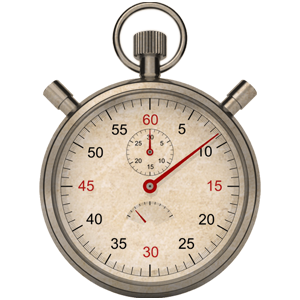 My mind is confused. Thirty seconds for 200m is way too fast. I will be punished for this, but do I stick with The Kid going like the clappers or drop off a bit and run without a pacer? I'm feeling good so I stick with him. As we approach the 400m mark, I'm still feeling fresh. I've found my stride. "Sixty-three seconds," my coach yells.
---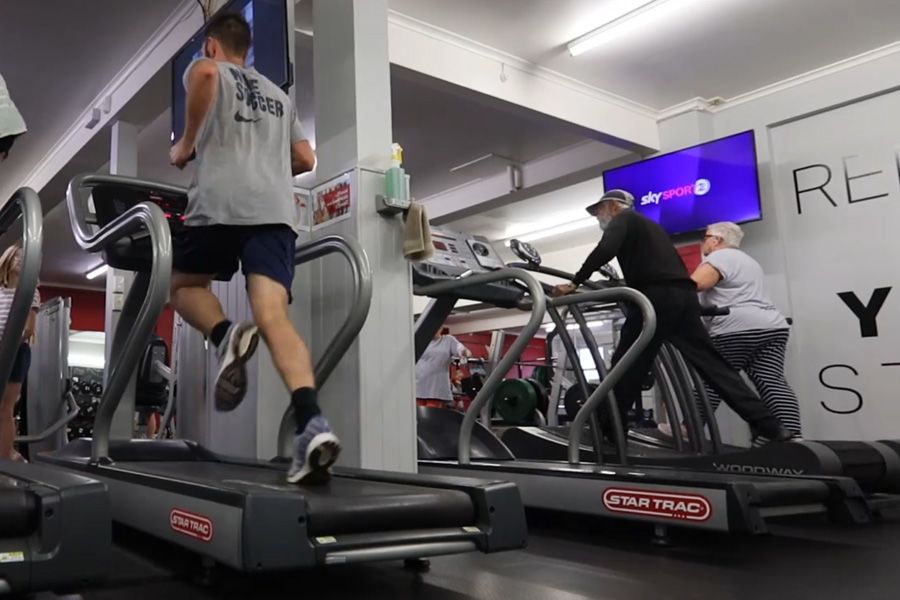 The max speed a treadmill at most gyms in New Zealand goes to is level 20, which represents 20km/h. It's rarely used. If you saw someone running at level 20 for any period of time, you'd assume they were showing off.
So when we entered Hamilton's YMCA, cranked the machines to the max and asked some gym-goers to see how long they could last – the best logged 400m – there were some weird looks.
But Kipchoge ran faster than that... for 42km. My mission was to experience that pace, conquer that pace and create an understanding of how otherwordly his achievement really was.
The then 34-year-old Kenyan ran the marathon in 1h 59m 40s, but it was not registered as a record due to the unique nature of the setup. He was paced by a rotating group of 41 world-class athletes who followed an electric pace car on a specially designed straight-line track with no incline, while wearing shoes that gave him a four per cent edge. But still, the statistics are incredible.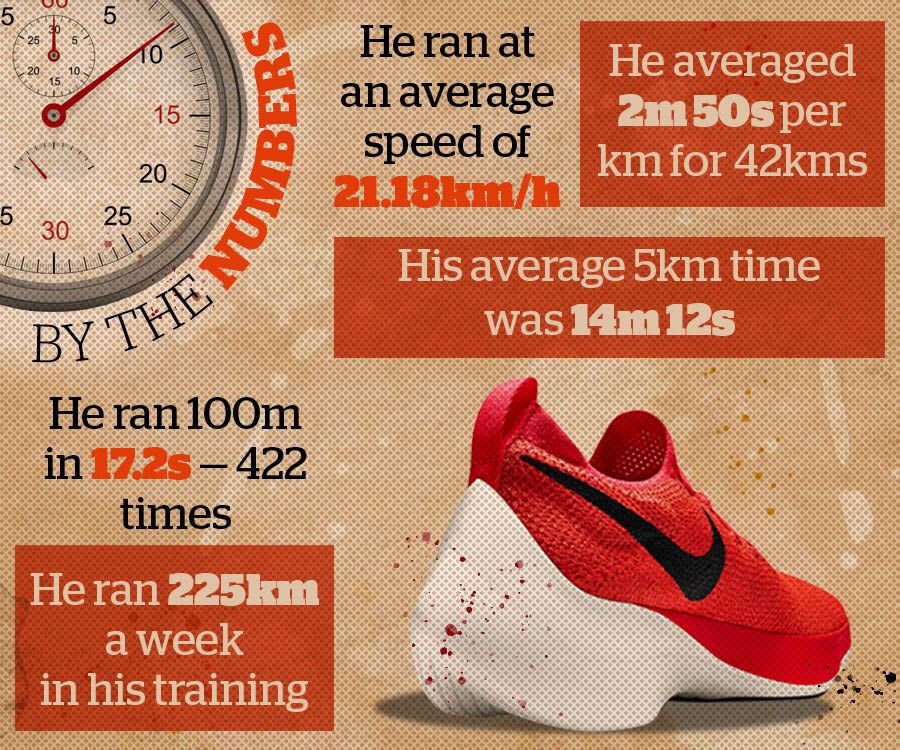 Kipchoge's methods are notoriously simple, humble even. Despite his multi-millionaire status, for 300 days a year he lives and trains away from his wife and three children at a training centre in Kaptagat, a tiny village in the Kenyan highlands.
"You run, eat, sleep, walk around – that's how life is," Kipchoge told the BBC. "You don't get complicated. The moment you get complicated it distracts your mind."
The undisputed greatest marathoner was the only man capable of breaking the two-hour mark. He was the world record-holder, Olympic champion and winner of 11 of his 12 marathons. More crucially, Kipchoge was the only man who had experienced the pressure that comes with running a marathon specifically designed to go where no-one had gone before.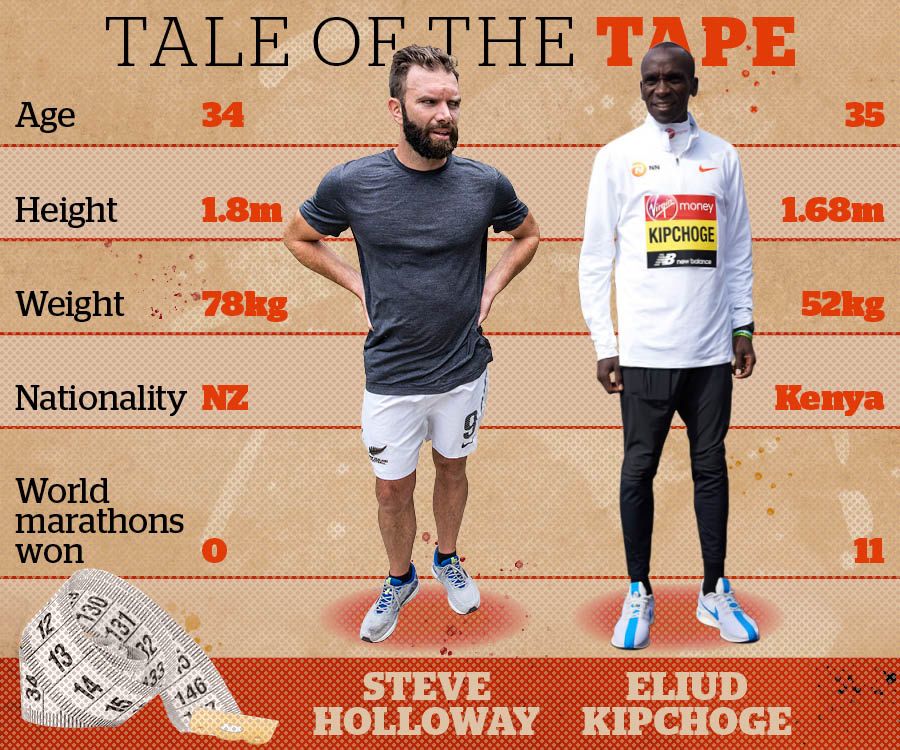 In May 2017, the Nike-organised Breaking2 event saw Kipchoge first take on the two-hour mark. He was being asked to take more than three minutes off his personal best - a stratospheric leap. He ran 2h 0m 25s.
Kipchoge is a fan of the phrase "No human is limited", but in the build-up to Breaking2 – held at Italy's historic Monza motor-racing track – he was struggling to practise what he preached.
"Eliud was training physically but he also had to spend seven months convincing his mind that it was possible," long-time manager Valentijn Trouw told the BBC. "Before Vienna he didn't need to do that. That mental change was the biggest win from two years ago."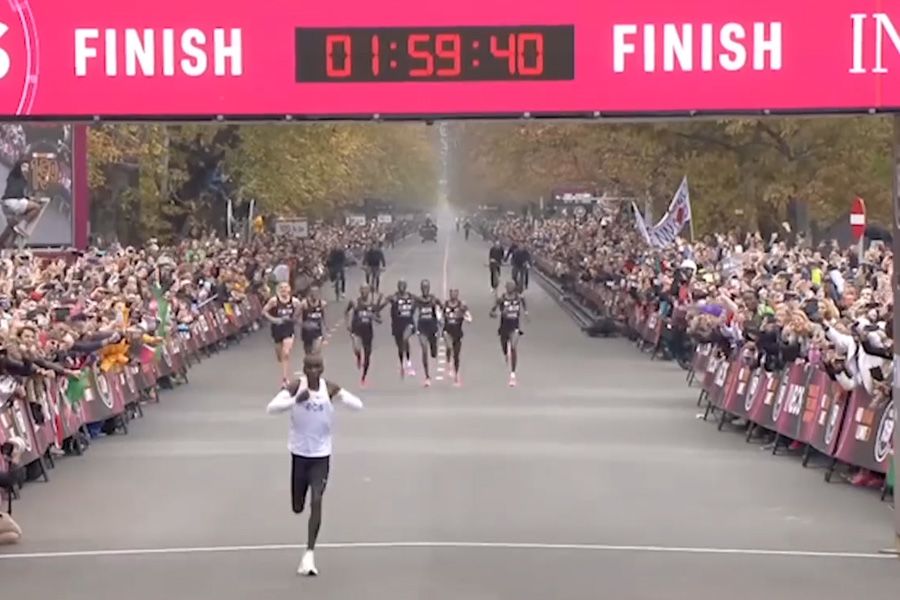 Vienna couldn't have gone better for Kipchoge: He covered the distance in 1h 59m 40s, with his wife and three children watching him in the flesh for the first time.
Here's the freakiest thing: it didn't look like he was going that fast. He made it look so easy, so smooth.
Armchair fans on social media questioned whether his jubilant post-race celebrations suggested he had more in the tank.
"I was not really tired," he nonchalantly said.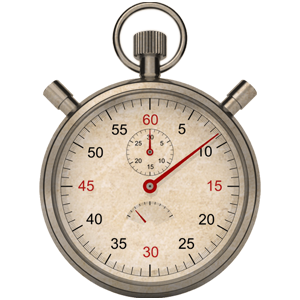 One lap down, 600m to go. I'm still within touching distance of The Kid but am starting to feel the first faint strains of fatigue. As we fly along underneath the grandstand again, I imagine it is full of a cheering crowd and am momentarily re-energised. I'm convinced I will crack 2m 50s. As I approach one lap to go, the bell lap, I think I have it in the bag.
---
On October 16, 2019, I started a Facebook thread with three of my most competitive friends. "Anyone interested in a 1k time trial comp? Fastest time on or before Xmas day wins?" I posted.
This was my twisted idea of fun. I was looking for motivation to get fit; searching for a challenge. I accompanied my question with a screenshot of the run I'd just done: 1km in 3m 57s. I thought that was pretty fast.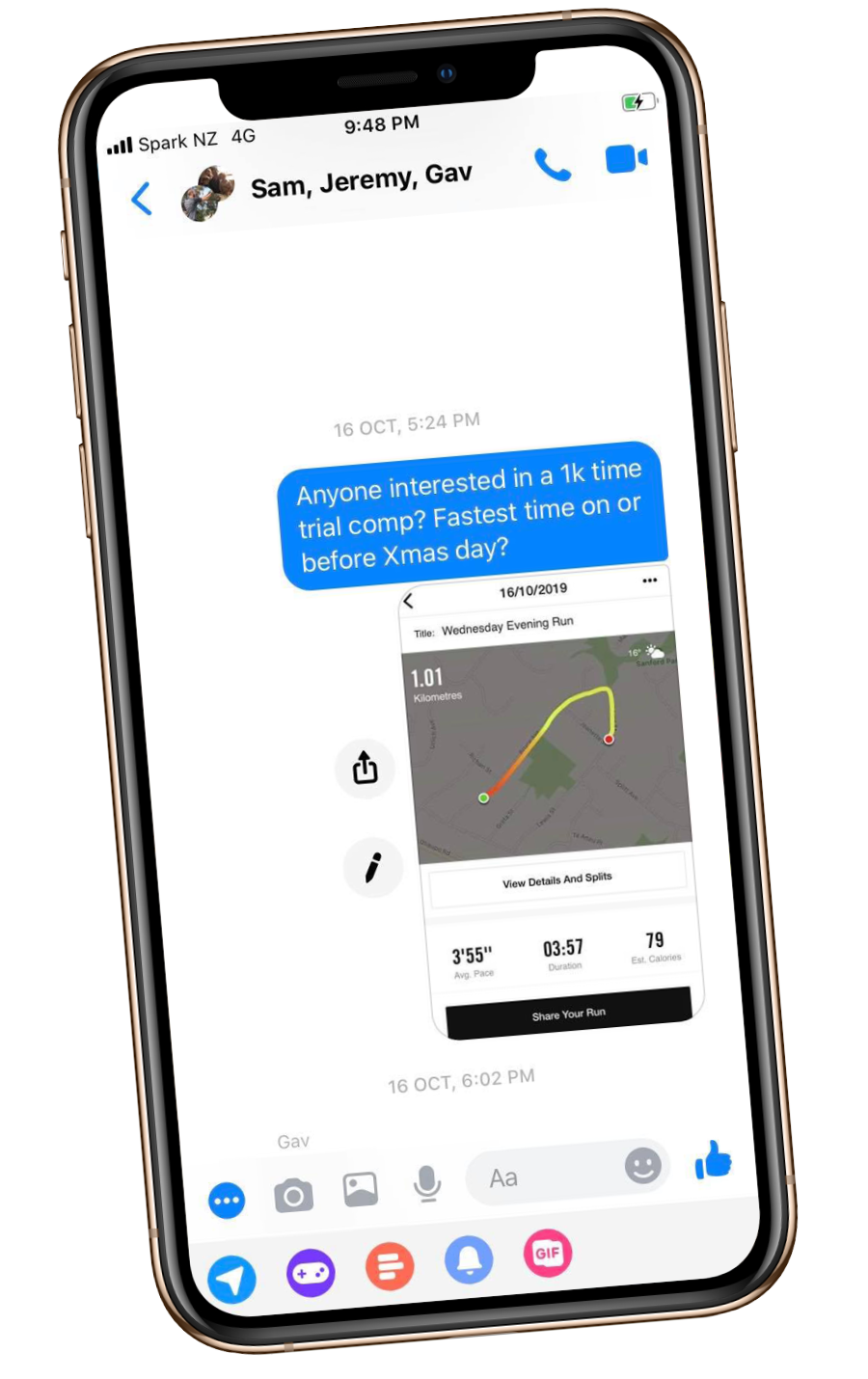 The friends quickly came on board and the competition took on a life of its own. I was a distant second place when we started - somehow my 92kg friend posted a 3m 13s straight out the gate – but the competition consumed me. I started watching YouTube tutorials about how to run faster, researched interval training drills and stumbled upon Kipchoge's scarcely believable stats.
That's when the training intensity dial turned up to 11. I now had two goals. One was to win the Christmas competition; the other was to run as fast as Kipchoge. By early November, my time had stalled at 3m 26s. I grew frustrated at my inability to shed seconds. The solution was obvious: I needed a proper coach.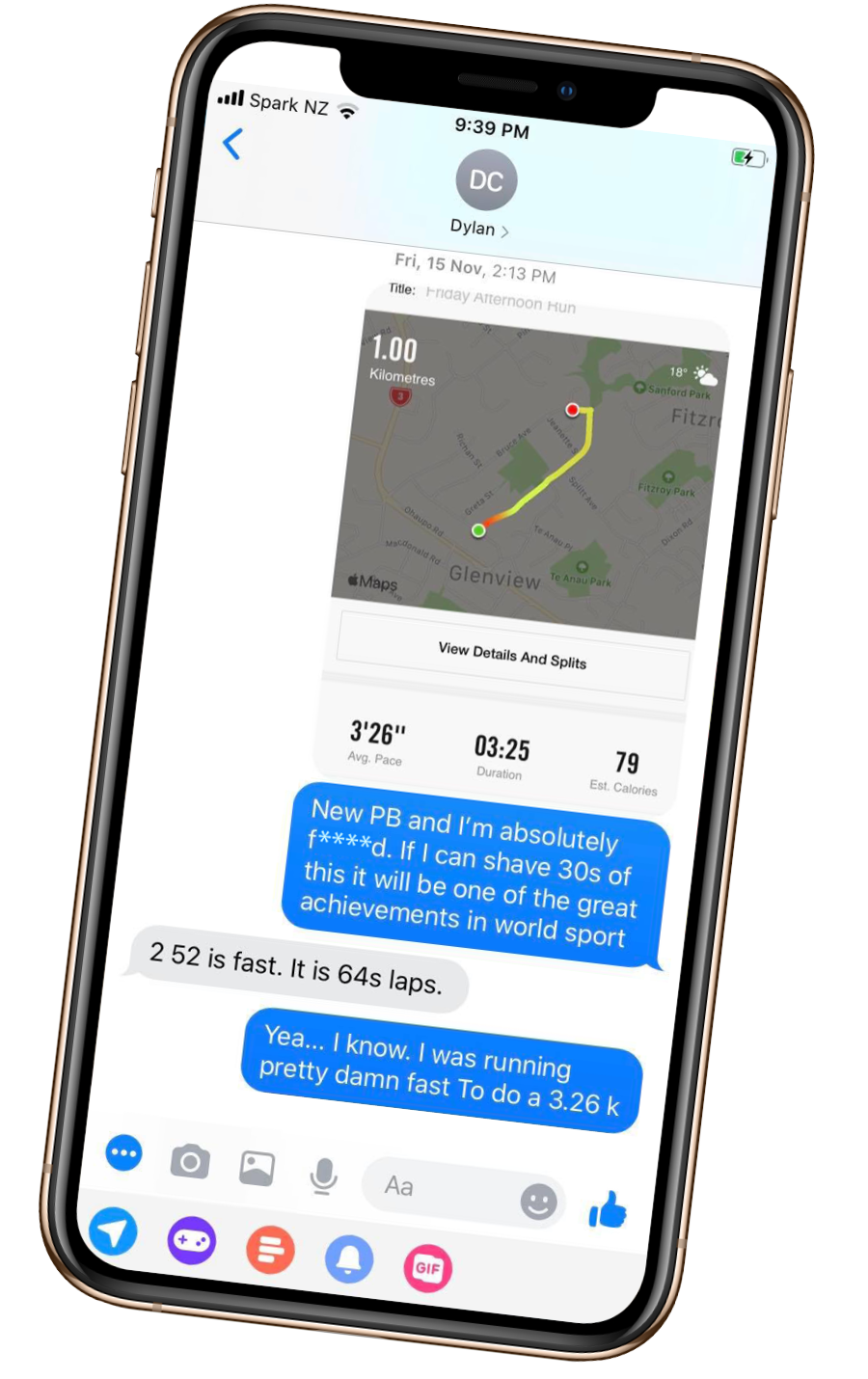 At the end of the month I recruited the help of Criss Strange, one of Hamilton's best and most experienced track coaches. He has a long history of mentoring and training New Zealand's top athletes.
He watched me run, laughed at my flexibility, studied my form, technique and attitude and made the call: "I think a 2.50 time is doable, but it's going to be hard work."
I had no idea what I was signing up for.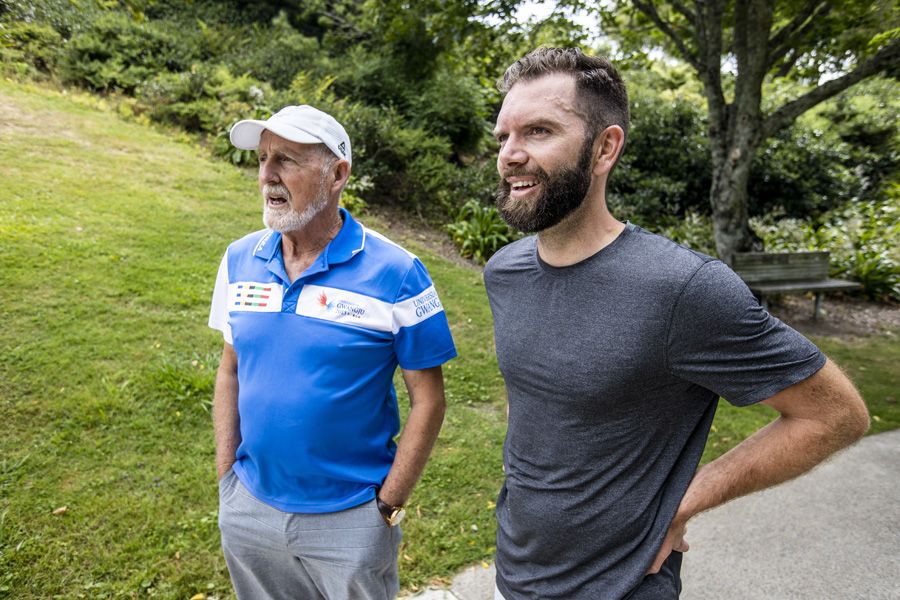 I met with Criss three times a week and he mapped out a schedule that would get us to our goal, but I'd imposed an eight-week deadline, so some corners needed cutting.
"Many long-distance runners never actually learn how to run fast. They just plod along their whole lives," Strange would say. So we ran fast. On the track, at the Hamilton Gardens, in Raglan, up stairs, up hills and around parks. Every day required a new level of commitment.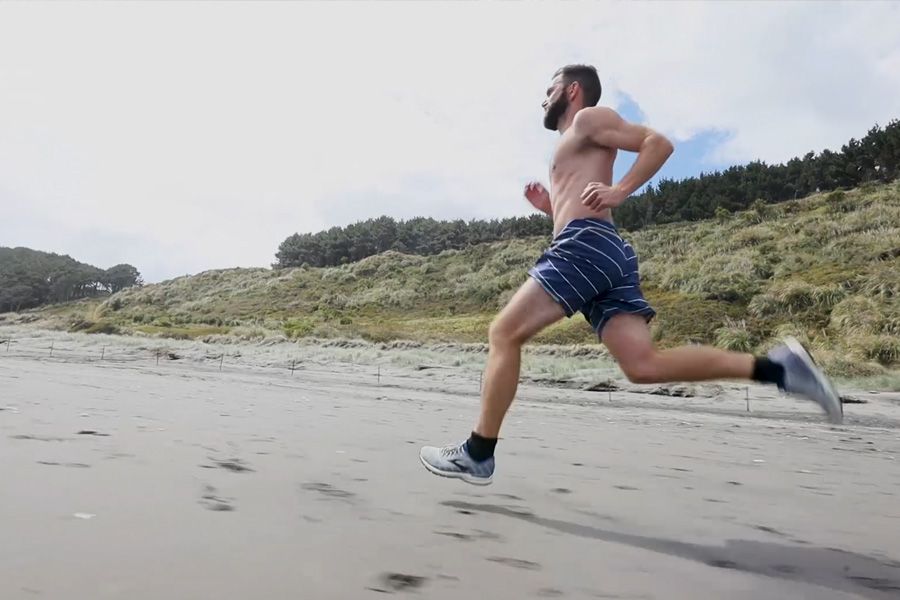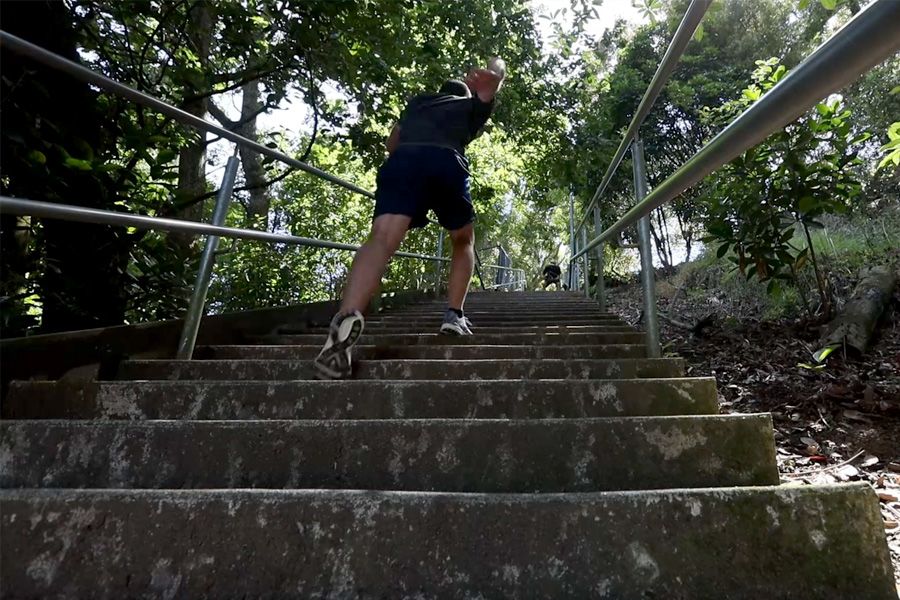 His biggest concern was injury. We had a short, intense window to work in and most of our training involved sprinting. It was a dangerous combo for my notoriously dodgy hamstrings, which I tore 14 times during my football career.
The week before Christmas I had sliced my time down to 3m 10s – what I thought was a guaranteed winner in the competition with the lads. But on Christmas Eve, Mr 92kgs somehow pulled out a 3m 09s. I was devastated.
The comp ended on Christmas day, so I had one last shot at the crown, but it involved convincing my wife and family to halt Christmas proceedings so we could visit the Porritt Stadium running track. "What would Mrs Kipchoge do?" I pleaded.
It was a tough sell, but they came and watched as I smashed my personal best: 3m 01s, best Christmas ever! Kipchoge's time was within sight.
I had three weeks to shave off 11 seconds. It might not sound much, but when you're already running really fast, trimming 11s over 1000m is a mammoth hurdle.
My first job was, like Kipchoge, to convince myself it was possible. That involved sprint training over shorter distances. Getting comfortable running at 2m 50s pace, then building the endurance to keep it up.
Training born of intrigue evolved through stages of doubt, then confidence, determination and finally fear. The day had arrived; the camera-crew were in place. I was ready for my Kipchoge challenge.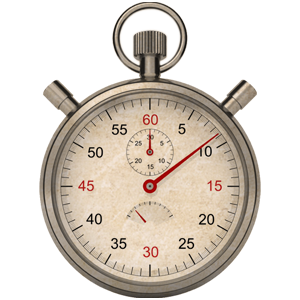 As I begin the final lap, reality hits. Fatiguing in running is like going broke: slowly, slowly, then all at once. My body is suddenly wracked by the physical hell I've contrived. At 700m my systems start drifting offline. The legs are first to go, festering with lactic acid and gaining weight by the step. The bobble-head is next, flailing about on my neck like a balloon in the wind. And the lungs? The lungs are screaming for mercy. I persist. Failing to hit my time will be crushing; failing to finish would be plain embarrassing. I cannot stop. Or go slower. It's like the film "Speed" - but my body is the bus. I'm too invested. My legs and lungs are begging me to abort but to quit now would be to concede something greater than my physical limitations: it would be to concede that my mind was weak, too.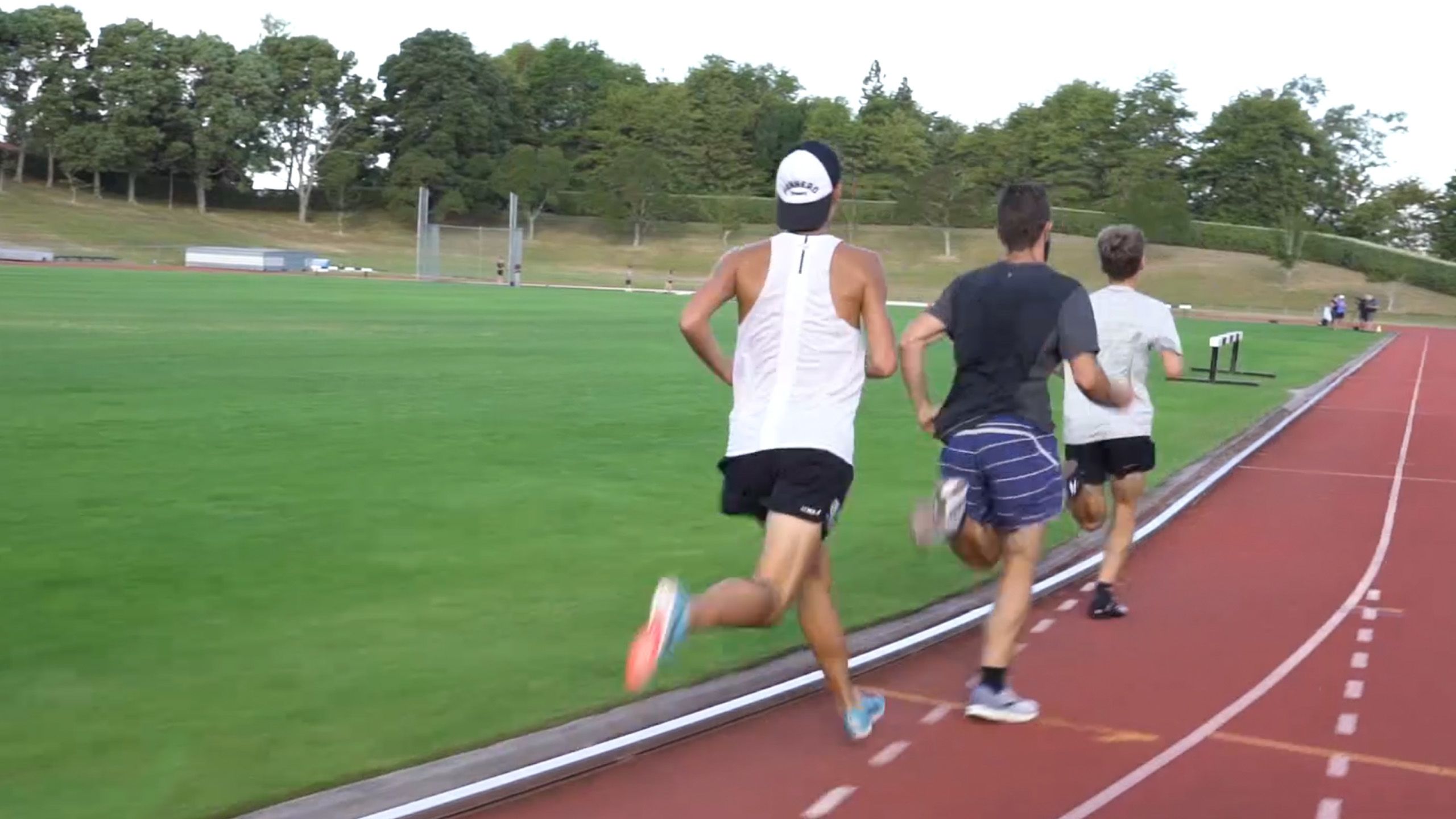 One year ago a doctor told me I should never run again. His diagnosis nearly broke me.
Running, playing sport, staying active was a huge part of who I was. But the doctor saw no alternative.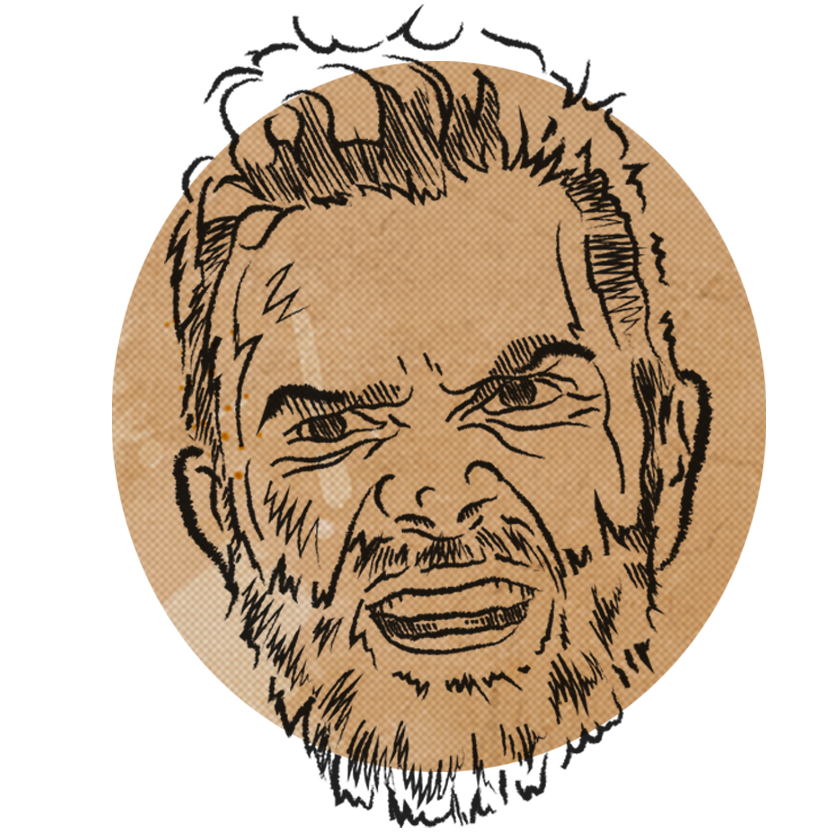 "I'm looking at your MRI scan, I've seen thousands like this," he said. "It will not get better. Continue down this running path and you will be a broken old man in later life. You can still swim and cycle."
The problem started with CrossFit. In 2017 I joined a 'box' and after eight weeks of training, slowly realised I was in terrible pain when I bent over or ran. Who could have guessed that a combination of barbells, high intensity, poor form and poor flexibility was a toxic combination?
For the next two years I suffered chronic back pain. I couldn't bend over, get up off the ground or play in low positions with the kids. Every morning I woke in pain. I had two MRIs, saw four physios, three doctors, a chiropractor, a surgeon, a back specialist and did Pilates for two years. Nothing really helped. The advice was wide and ranging: your hamstrings are too tight; your hips have no mobility; you're out of alignment; you have degenerative disc issues; you need to work on flexibility.
I met with a surgeon who considered a spinal fusion, but decided it had only a 50 per cent chance of success and was too risky at such a young age.
One suggestion was to get an epidural steroid injection to fight the inflammation. This is when I met the dream-killing doctor.
After a week of depression spent envisaging a Lycra lifestyle, I sought a second opinion. "Worst advice ever," said my new and, in my eyes, better doctor. "Whatever you do, keep running – as long as there's no pain."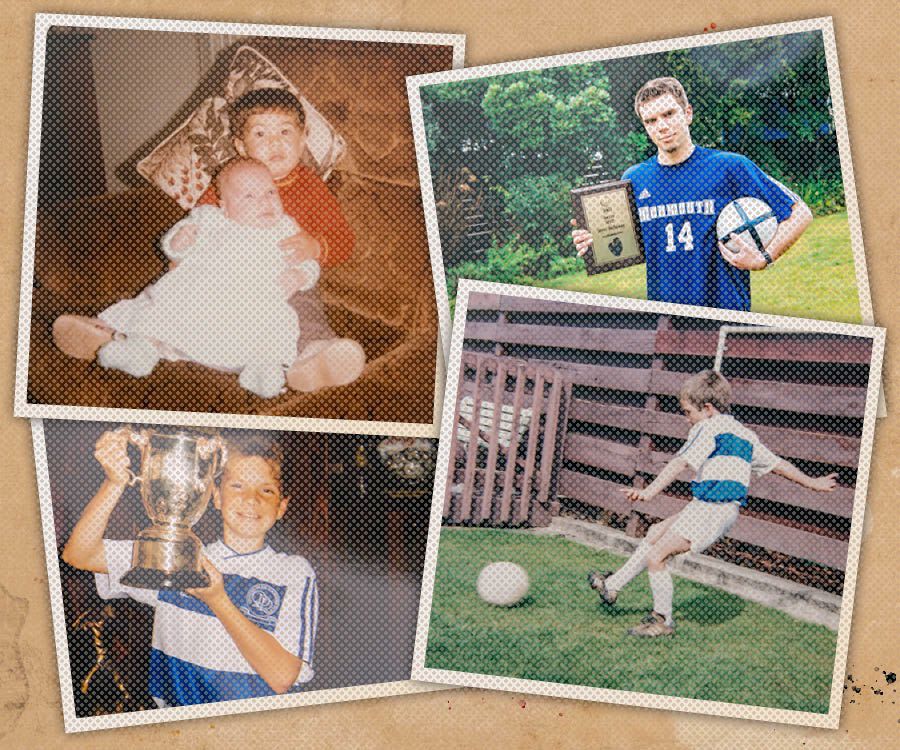 The pain was manageable on slow straight-line runs. But turning, jumping and sprinting were sore.
That's when I stumbled onto the power of breathing. I listened to a podcast describing a scientifically sound, peer-reviewed breathing method created by an eccentric 60-year-old Dutchman called Wim Hof and decided to give it a go.
The method is a combination of controlled hyperventilation, breath retention and cold exposure which helps regulate stress levels in the body. I could feel the benefits immediately. I learned to breathe properly through my diaphragm which helped stabilise my back and the cold reduced the inflammation.
By re-training myself (with the help of a good Pilates teacher) how to breathe, I was back. The pain had disappeared and I could run properly again.
That's when the competitive instincts kicked in. Not only did I want to run fast, I wanted to run faster than I ever had in my life.
The day of the race I was a ball of nerves.  I had a real fear of failure. I had put so much effort and time into training for this. If I didn't make it, I knew I would be devastated. It was silly. This challenge didn't matter to anyone apart from me, but I wasn't interested in rational thought processes.
My two toddlers woke at 6am and the race wasn't till 7pm. It had the makings of a long, long day. I wondered aloud if Eliud prepared for his Herculean run by chasing after his kids for a day while Mrs Kipchoge was at work. My musings fell on deaf ears.
I would be racing during a track meet at Porritt Stadium with around a dozen supporters.  It might as well have been the Olympics. I was as nervous as I'd ever been for a national league football match.
Arriving at Porritt Stadium, I found myself weirdly emotional. Hopefully, tonight was the end of this journey of obsession. One I had initially enjoyed, but now wanted desperately to be over.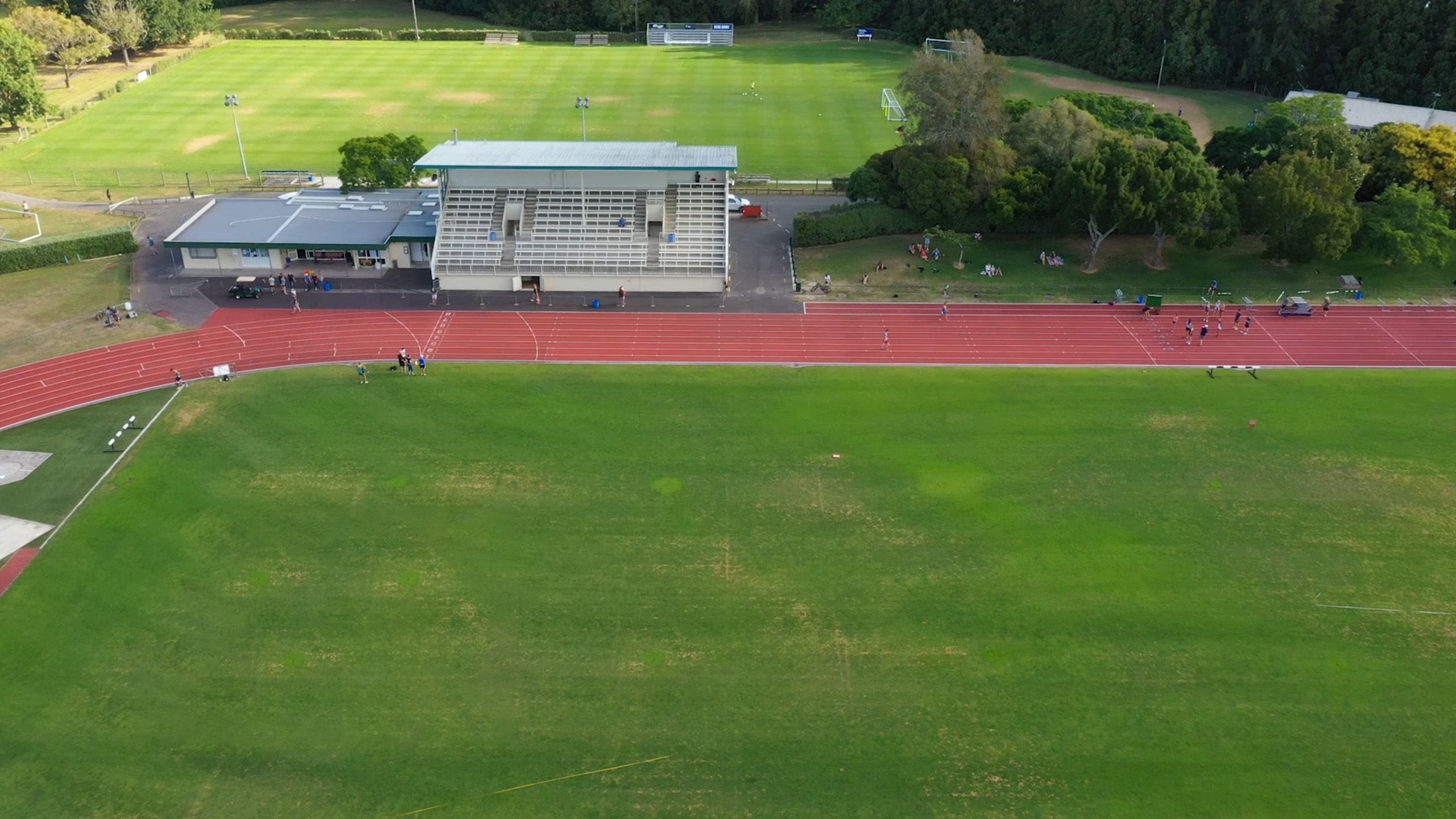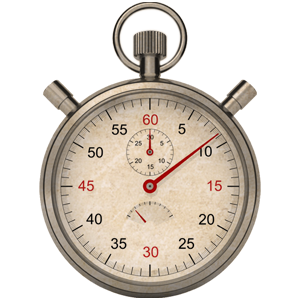 Somehow, I'm still hanging in here with 200m to go. I've worked so hard for this. Strangely, the feeling of drowning is dissipating.
As I grind down the back straight, the reboot begins. I'm powering up. I am running like Kipchoge. As I round the bend toward the home straight the tank is on fumes, but I can hear Criss on the microphone giving me the countdown… 2.30, 2.31, 2.32… I want it so bad. I find my second wind and muscle my way over the line bang on 2m 50s, throw my hands in the air in celebration, then promptly collapse. I f***ing did it!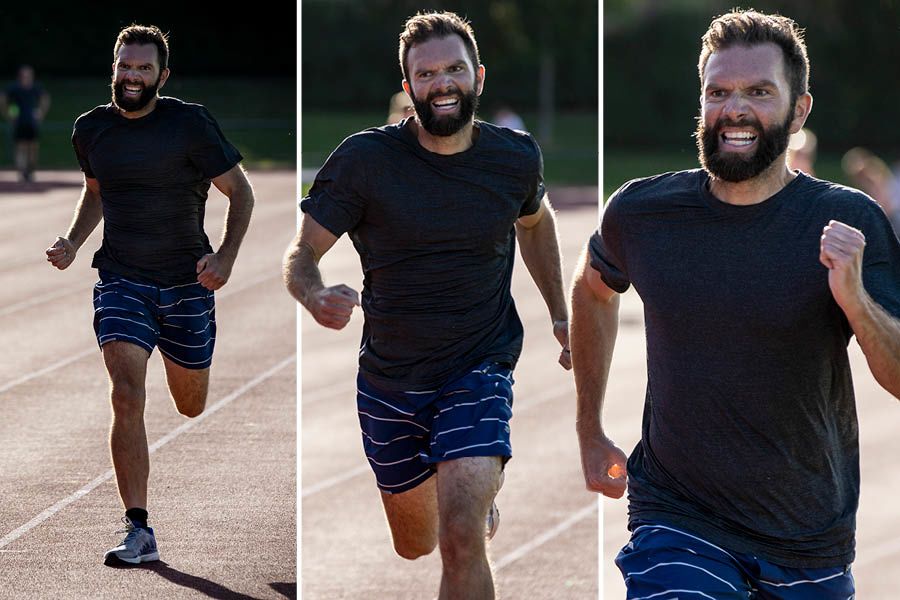 ---
The physical pain and exhaustion in the minutes following the race were the most intense I have experienced in sport. My lungs were burning, my vision was blurred, I couldn't stand up without help. As I greedily gulped in air, the realisation of achieving my goal swept over me.
I was elated but my body wouldn't allow me to show it yet. I sought out Criss and my training partner Dhruv for a wordless celebration – the power of speech had yet to return – and recalled the dramatic finish and took comfort in accomplishing what I once thought of as a purely physical goal, but now recognised as something more special than that.
Still, it was the physical agony made me appreciate Kipchoge's mind-blowing feat even more.
So did a friend, who bellowed from the grandstand: "Only 41 kilometres to go."