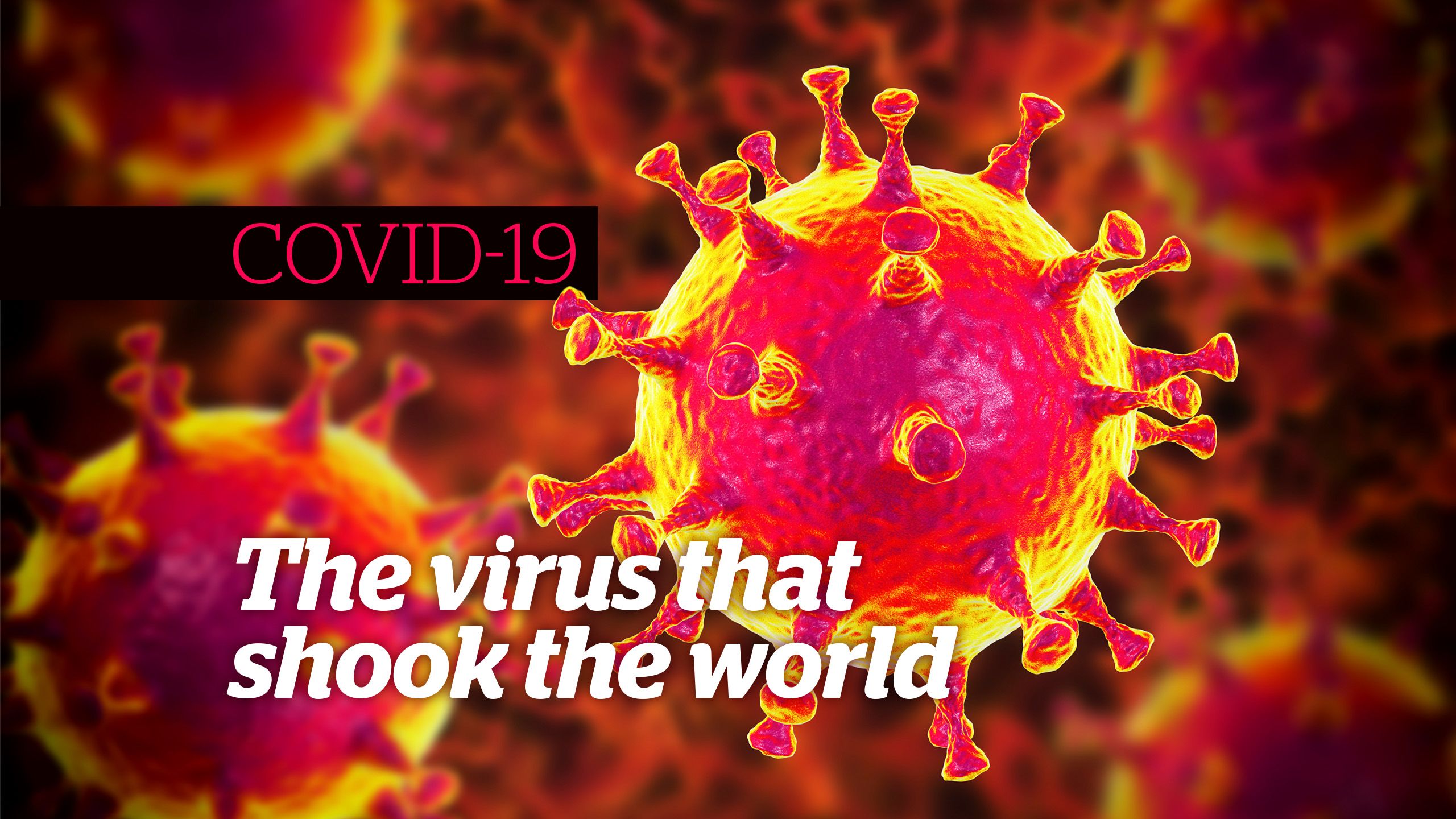 Words: Jamie Morton
Editor: Andrew Laxon
Design: Paul Slater
---
It was a ballistic missile. Programmed, Professor Michael Baker put it, to follow a specific and calamitous trajectory.
"Once launched, these things don't really change their course," said the Otago University public health expert and New Zealand's foremost epidemiologist.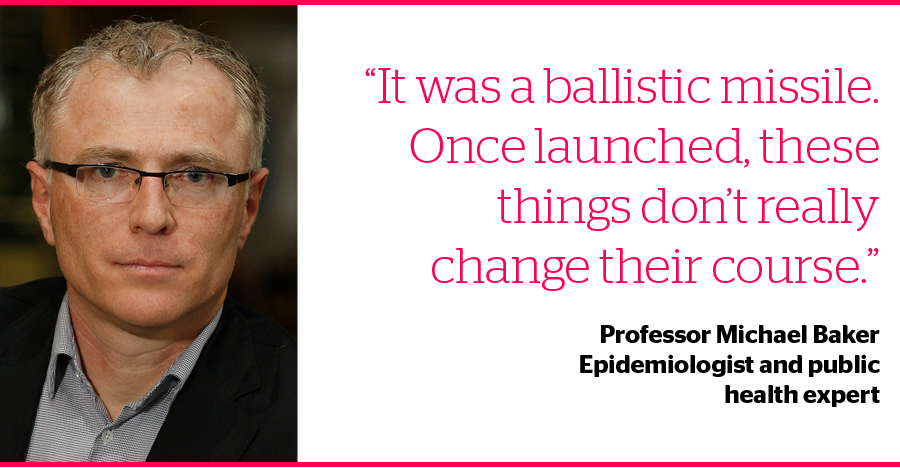 "It's just in their nature - or in this case, their RNA."
That missile that we all now know as Covid-19 – the one that's plunged global financial markets into turmoil, shut down entire countries, infected more than 200,000 people and killed 8000 – was quietly unleashed upon humanity at some point in November.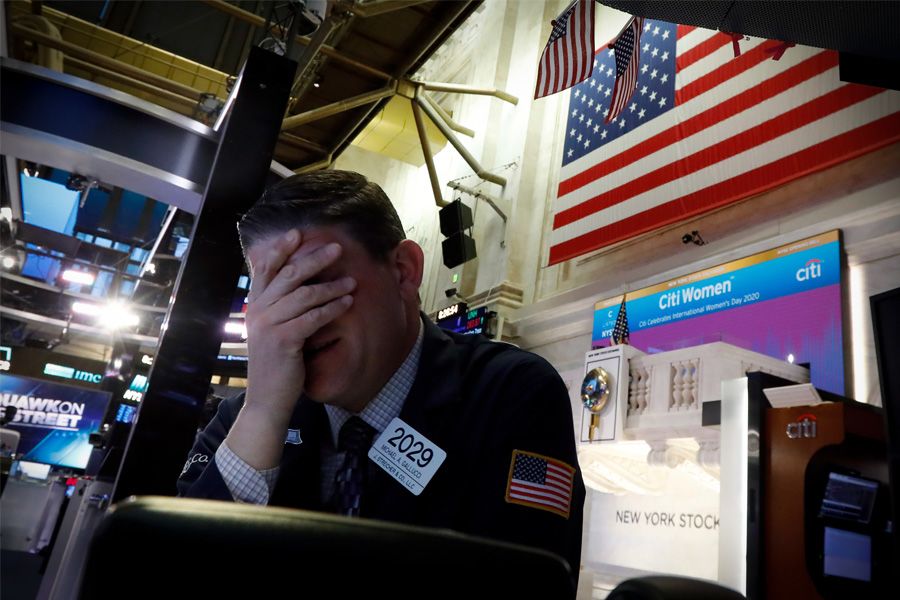 That was back when our attention was turned to wildfires tearing across eastern Australia, the 40th anniversary of the Erebus disaster, and the sentencing of the man who killed British backpacker Grace Millane.
One headline that month warned of impending "flight chaos" – but only because engine troubles had caused Air New Zealand to suspend some services to Perth.
About 10,000km away in Wuhan, a riverside metropolis of some 11 million in Central China, something rare happened.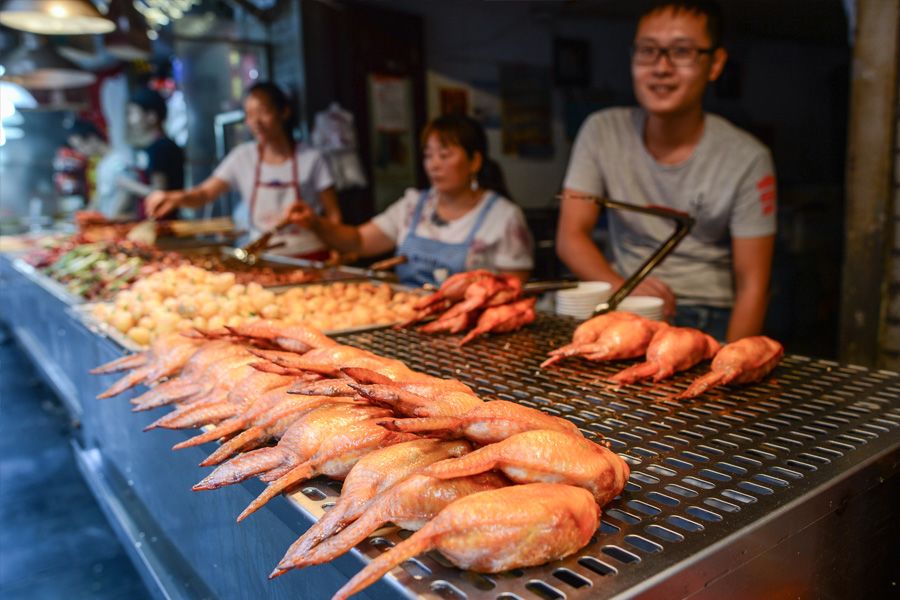 From a crowded, poorly ventilated market in the heart of the city, where rubbish could be seen piled on wet floors and livestock were kept mere metres from other animals freshly slaughtered and skinned, came a new type of virus.
Like the Sars coronavirus that emerged before it 17 years ago, scientists suspect Sars-CoV-2 may have somehow jumped to humans from bats.
It's uncommon for viruses to make such a leap. In this case, it may have been inevitable.
Two years before, Smithsonian Magazine published an investigation that warned how these stalls - and Chinese officials' hands-off approach to the obvious public health threat they posed - made perfect breeding grounds for the next big contagion.
It finished with a portentous quote. "Viruses don't need visas or passports. They just travel."

Leaked data suggested the virus' first destination was a 55-year-old who'd been at the markets. Dozens more infected people began turning up at hospitals.
The World Health Organisation was notified it had a serious new outbreak on its hands on New Year's Eve.
Baker has spent much of his career studying the last comparable crisis of this scale, the 1918 influenza pandemic.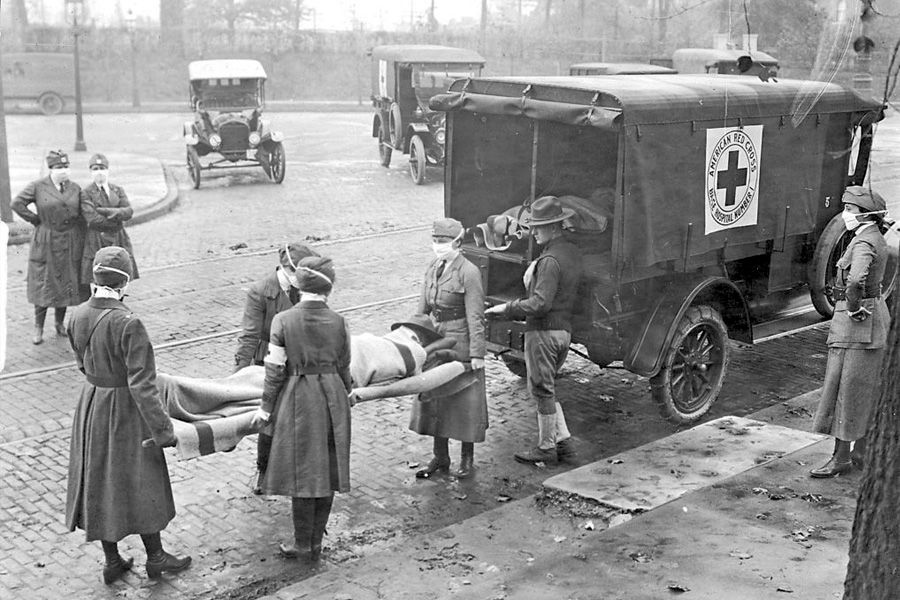 He'd just come back from his Christmas break when he began receiving unusual reports of pneumonia. At some point in those days, when he and other world experts cast their gaze to China, the main source of transmission quietly shifted to human-to-human.
"There seemed to be this reassuring phase in the first half of January that left us thinking that maybe this thing might not be so major," Baker said.
"But as case numbers began to increase, there was some good analysis coming out showing that, actually, this does have pandemic potential."
That was made alarmingly apparent by travel data which scientists used to construct the true scale of the infection.
Baker conferred with other established groups of infectious disease modellers around the world at the end of the month.
"They all said: pandemic."
In Wuhan, Kiwi Aaron Mahon and his family were already caught in the middle of a catastrophe. The streets around their house were deserted and a blockade loomed 500m from their front door.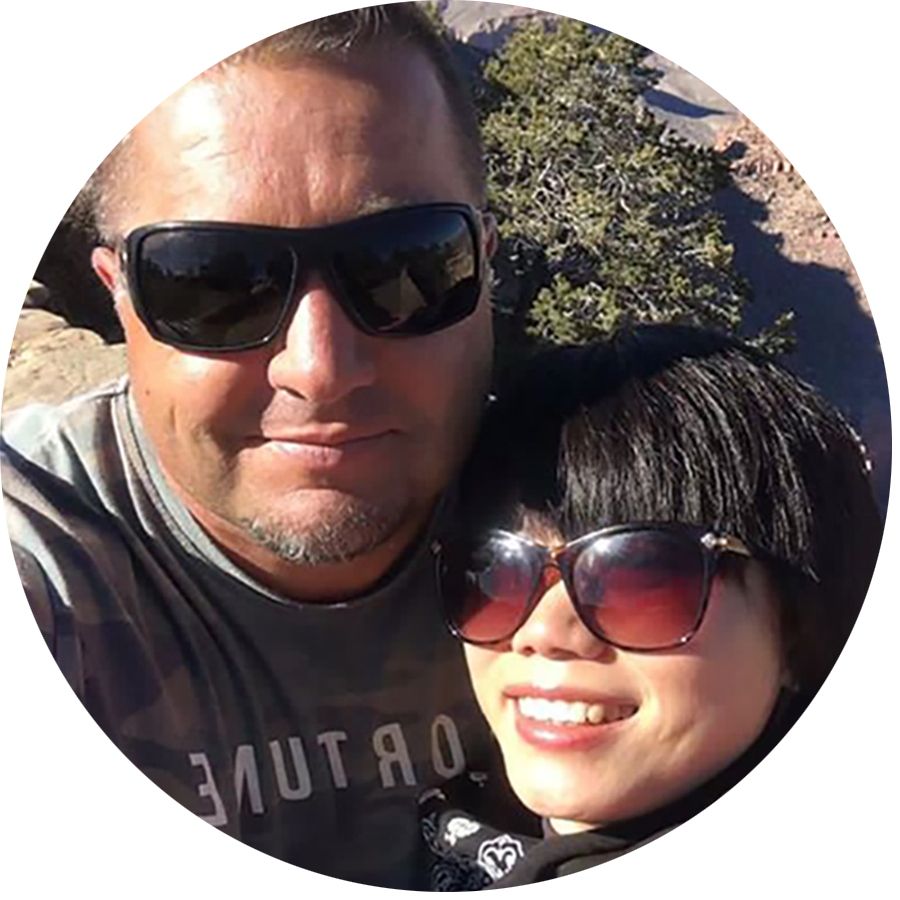 "It's a pretty emotional time, to be honest," he said, after five nights of no sleep. "I just look after my daughter and my wife ... we're rationing things as best we can. We're trying not to go outside, it doesn't feel safe."
In Wellington, Health Minister David Clark described his government as being "alert but not alarmed". National's Michael Woodhouse called for immediate screening of passengers arriving from infected countries.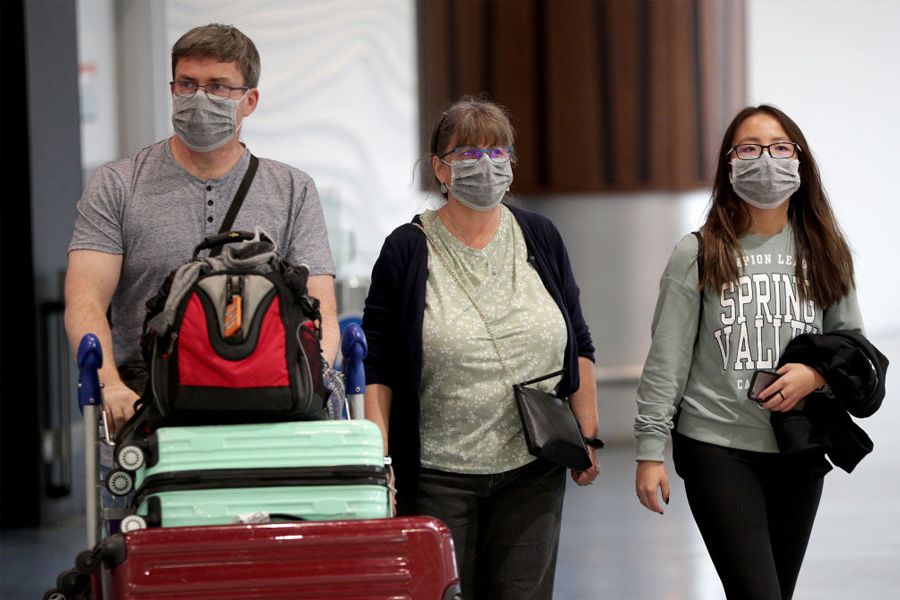 Officials took the step. On January 27, people arriving in Auckland and Christchurch from China were met with the unsettling sight of masked health workers searching for flu-like symptoms.
While officials tried to reassure the public that things were running to plan, pharmacies in main centres began running out of breathing masks.
In Christchurch, Cashel St Unichem owner Annabel Turley kept her store open later to meet the demand. She wasn't worried herself. "I do personally think they're overreacting."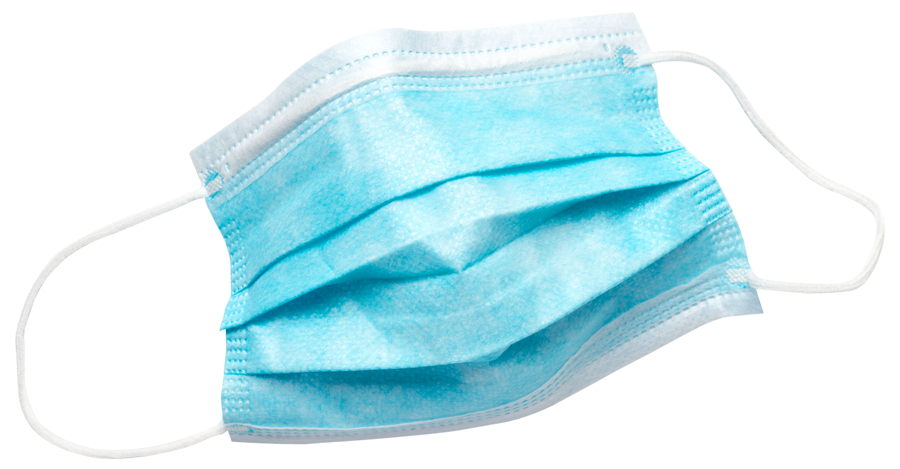 Baker, however, was quite aware of what was unfolding.
"Once you've been in this system long enough and have seen a pandemic first-hand, it does give you a sense of what they're capable of."
He and colleague Professor Nick Wilson published a blog post warning of a potentially severe global pandemic.
The Government needed to be exploring further border control messages, ramping up hygiene awareness and telling people why they needed to be staying home when sick.
Wilson and Baker saw a fast-closing window.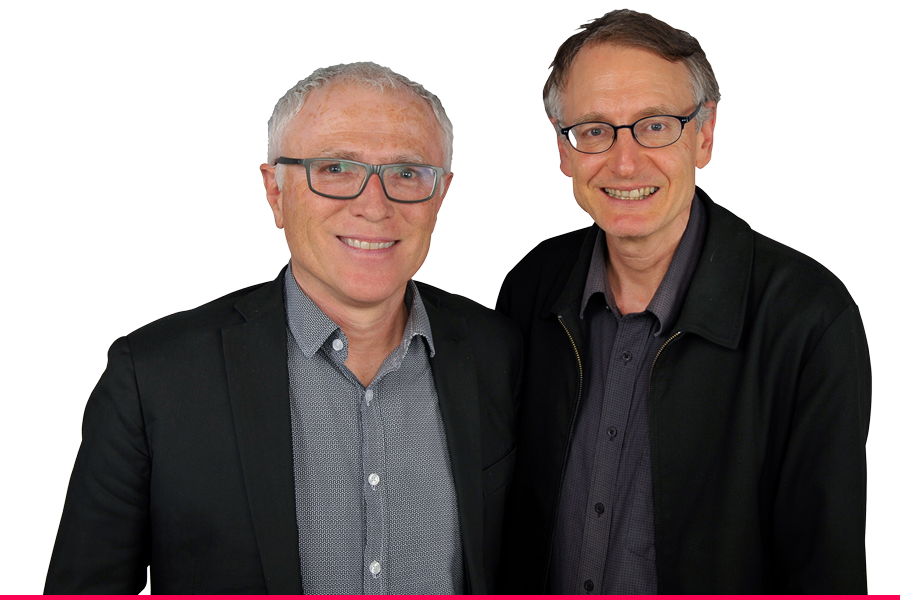 New Zealand had the natural advantages of being a high-income, remote island nation.
It ranked second in the world behind Australia for its ability to function as a Noah's ark-type haven enabling humanity to survive extreme pandemic scenarios. But that was only if it kept the pandemic out.
In early February, the Government took its second step: banning flights to and from the Chinese mainland. Economists began sketching what the hit for the country's $41 billion tourism industry might look like. Optimistically, one picked just a 5 per cent fall in overall tourism arrivals.
Some even questioned whether the move had been too bold. At that point, with eight cases in the United States, 12 each in Australia and 20 in Japan, the spread from China had still been relatively limited.
Off the coast of Yokohama, however, cases aboard the 290m-long Diamond Princess grew from a trickle to a waterfall. Kiwis joined the long list of the infected. For those hundreds of passengers shut inside their staterooms, the two-week lock-down was a tedious, worrying experience.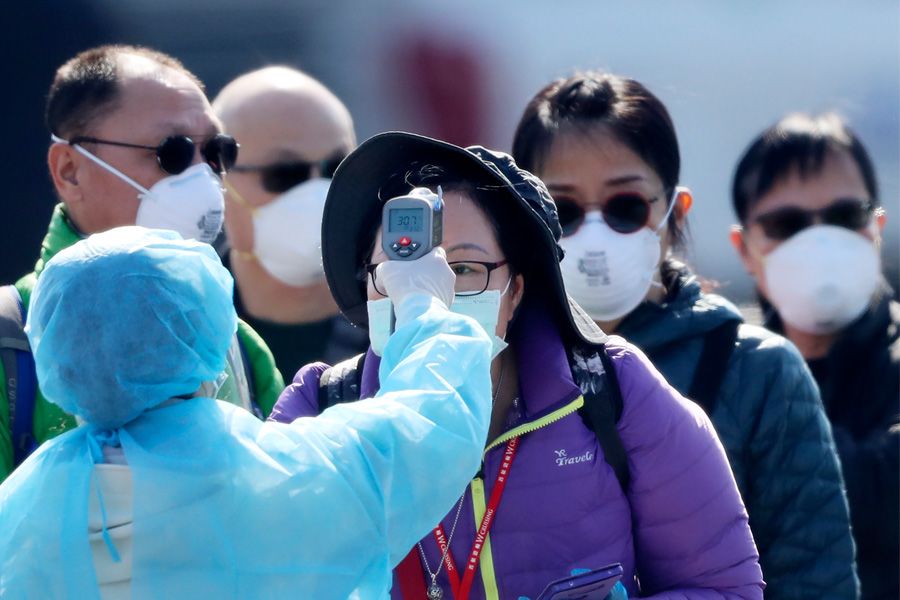 They tried to distract themselves by watching televised quizzes and napkin-folding lessons created by the cruise ship's crew.
On February 5, around 70 Kiwis who had been stranded in Wuhan touched down in Auckland on a special flight.
Their own quarantine for the next fortnight was a military base at Whangaparaoa. It was a shut-in life of moving between campervans, dining hall and a supply room stocked with everything from shampoo to electric fans. Kids whiled away the time in a sandpit, or with books and games.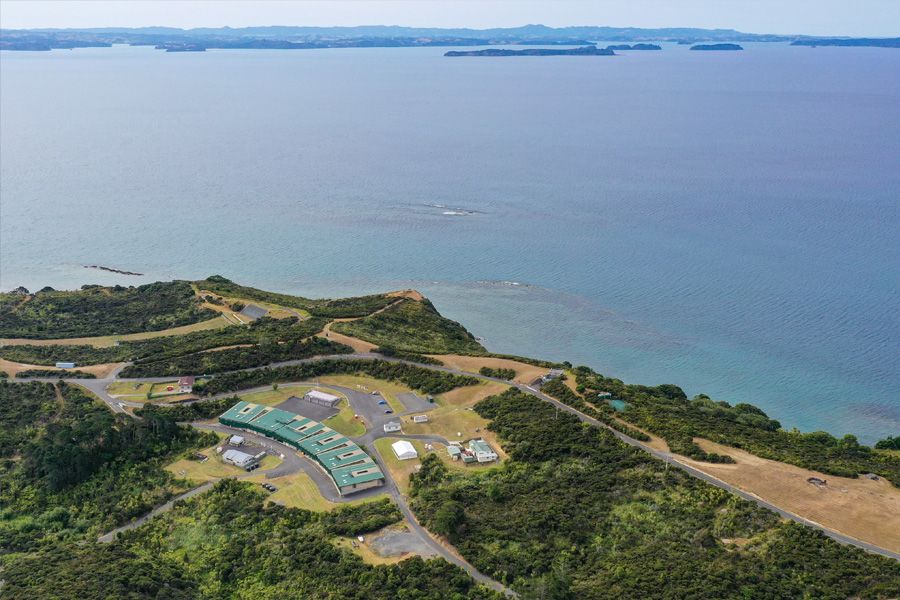 Locals weren't worried. "Welcome home," neighbour Antony Johnson said. "Put yourself in their shoes. Too many people are going to be vitriolic about them."
As the sun set on Waitangi Day in New Zealand, still free of Covid-19, Italy reported its first case. A citizen in Milan was infected.
On February 19, Iran reported its first two positive cases – both whom had died – and that numbers began to rise from just 30 in South Korea.
Like wildfires, outbreaks that began as sparks in those three countries roared out of control.
In South Korea, "patient 31" fuelled a dramatic jump in 70 cases just by attending a local church event. The streets of Daegu emptied out.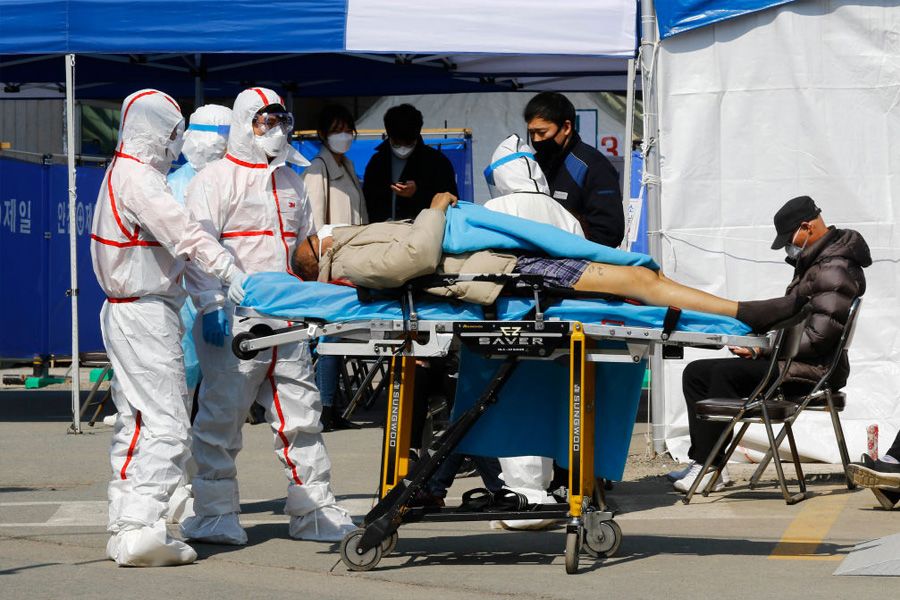 "It's like someone dropped a bomb in the middle of the city … it looks like a zombie apocalypse," one resident said.
By the end of February, South Korea had reported 2000 cases; by March 2, more than 4200.
In the northern Italian region of Lombardy – celebrated for historic figures like Virgil and Caravaggio – a 38-year-old man turned up at a hospital with respiratory problems.
Unsuspecting health workers and patients quickly contracted the virus, which the man had likely been carrying for weeks before noticing symptoms.
Cases in the region soared to nearly 1000 within weeks. Across the country, they surged from fewer than 20 on February 21, to around 25,000 at mid-March. More than 1800 died.
Hospitals were overwhelmed as exhausted doctors made life-and-death decisions about who to save. For one nurse, the terrible scenes were like "a world war".
It took less than a month for Iran's case numbers to sky-rocket from nothing to nearly 14,000.
One of those infected in Iran, a Kiwi man in his 60s, didn't learn he had it until February 28. They'd taken a flight from Tehran, stopped in Bali, then carried on to Auckland on Emirates flight EK450.
After he started to feel unwell, his family phoned Healthline, which advised them to seek medical attention.
At Auckland City Hospital, it took three different tests for doctors to confirm New Zealand's first Covid-19 case, setting off a search for what eventually proved 26 "close contacts".
Hours later, David Clark, flanked by Director-General of Health Ashley Bloomfield, stood before a press conference to announce New Zealand had become the 48th country to identify Covid-19.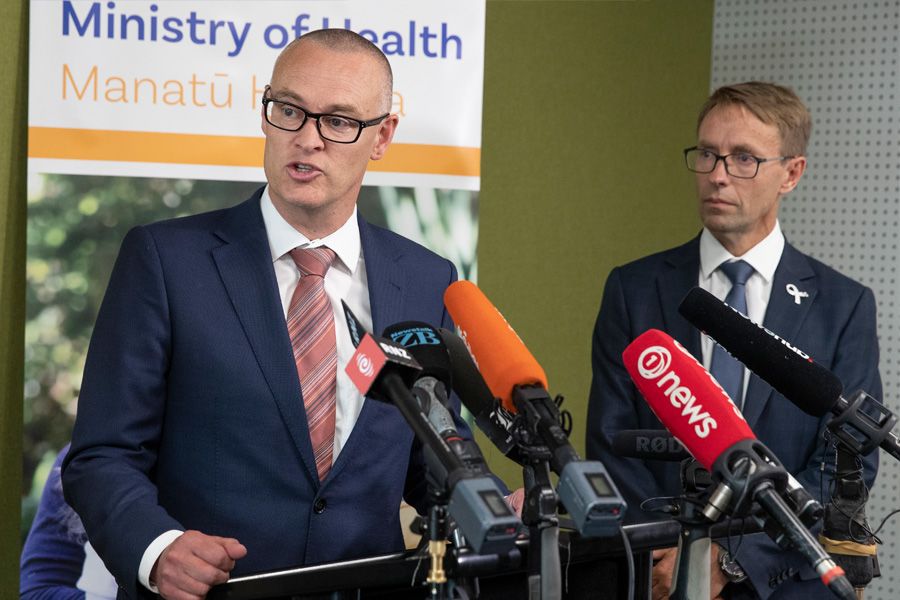 Clark and Bloomfield presented the news with composure and control. The patient had done all the right things, they said. The Government had the right measures in place.
"I'm confident that the risk of this disease is being very well managed," Clark told reporters, reading from a prepared statement.
It didn't stop panicked shoppers buying up face masks, hand sanitiser, tinned food and toilet paper at supermarkets around the country. Leaders had to call for calm and reason.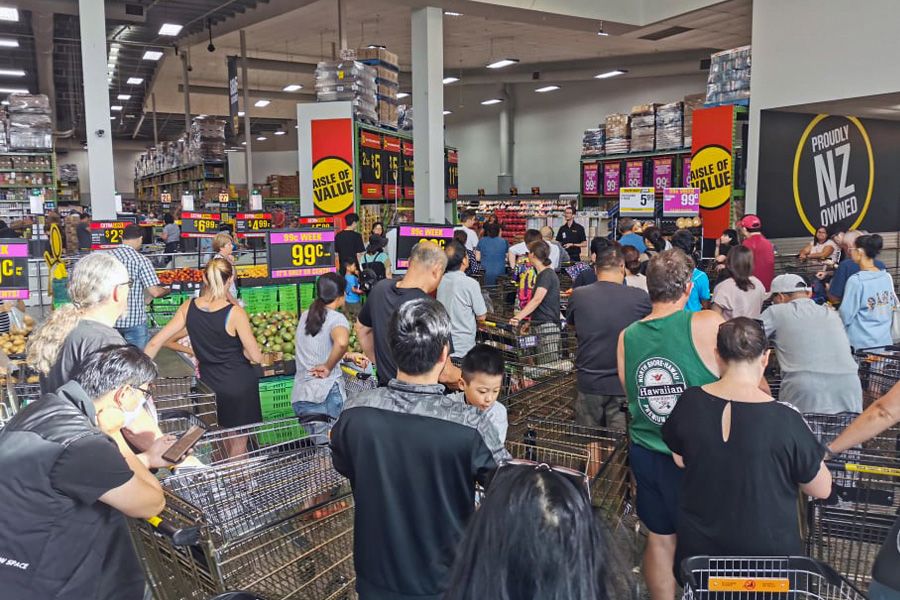 Meanwhile, an Auckland woman in her early 30s had just arrived home from a trip to northern Italy with her husband. On March 2, she flew to Palmerston North.
A colleague who joined her on client visits for the day, and who asked to be named only as Josephine, described how her health began to deteriorate.
"She just said, 'I feel really, really awful'," Josephine said. She drove her colleague back to the airport, where she flew back to Auckland on flight NZ8114. A swab test the next day at Westgate Medical Centre came back positive.
"She called me the next day to confirm that she'd been confirmed with having coronavirus. That was head-spinning stuff. I was angry, but it wasn't her fault."
Up until that point, Josephine said she'd loosely followed the Covid-19 crisis. "We don't really do news in our house. I knew about it, but I didn't think it was going to affect us."
She and her family were ordered into quarantine for two weeks. For the first few days, she said, it was tough going.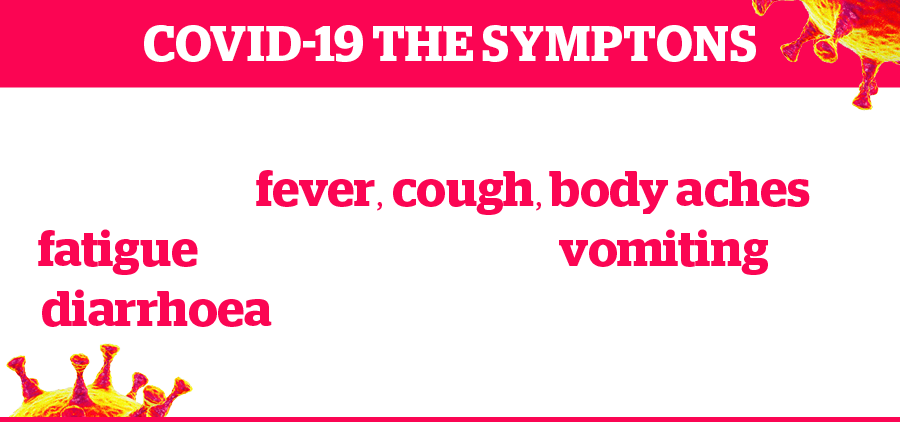 "I was going stir-crazy. I built an entire marae on Minecraft, complete with tukutuku panels. I wouldn't normally ever spend more than a day inside. There are a whole lot of emotions that come with being in quarantine."
Public health staff phoned each day to check in, asking about how she was feeling, and whether she had any temperature.
"Every sniffle, every sneeze has sent me racing to the thermometer. I was so worried I'd brought this thing on my family." Reassuringly, none of Covid-19's initial calling cards – cough, fever, shortness of breath – emerged in her or her husband and son.
Instead, New Zealand's first case of person-to-person transmission of the virus proved to be an Auckland man in his 40s whose father had just returned from Iran. Officials again scrambled to trace 18 close contacts – including some family members at Auckland Grammar School and Ormiston Junior College.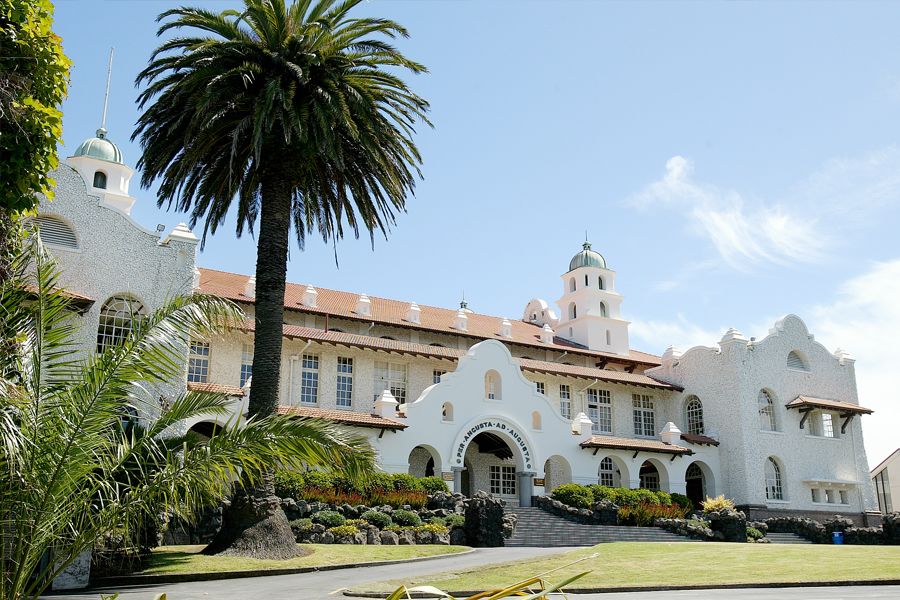 Bloomfield, now becoming a familiar face on evening news bulletins, moved to assure people there had been no risk to pupils at those schools, as all of those contacts had gone into self-isolation.
He called out those "keyboard warriors" whose harassment and abuse of affected families risked discouraging potentially infected people from coming forward.
Panic flared up again as it emerged the husband of the country's second Covid-19 patient – now one himself – had been in the Spark Arena as progressive metal band Tool played its first of two Auckland shows on February 28.
People who may have been near the man in the arena's general admission standing area were asked to keep a close watch on any symptoms, but were told that, as "casual contacts", they'd been at low risk during the show.
For tens of thousands of Kiwis spread around the globe, the chaos and disruption continued.
Three Kiwi cyclists riding in the United Arab Emirates' UAE tour were forced into quarantine when two staff members tested positive.
In Italy, Therese Macdonald's 17-day honeymoon was cut short. Her group was locked down as soon as it arrived in early March. A grim week later, they were relieved to get out of the country.
"It's like being in an apocalypse movie," she said of her experience, over a period when Italy blocked itself off and cases climbed from 3858 to more than 21,000.
"People look bewildered and very scared."

In New Zealand, there was still hope the economic fall-out would either be limited to a drop-off in exports in the first half of 2020, or a longer-lasting but reasonably recoverable knock to the domestic economy.
Retailers were already facing lengthy waits for stock as parcels and shipments piled up in China amid air-freight bans.
Economists were hesitant about using two words that involved the third, worst-case, but then less-likely scenario. Global recession. No one wanted to talk about 2008 again.
Then came March 9. On Wall Street, America's benchmark S&P 500 index plunged 7.6 per cent – the worst one-day fall since the global financial crisis – while the "fear gauge" Volatility Index spiked to its highest level since 2008. Fear over Covid-19 put paid to its longest-ever bull market.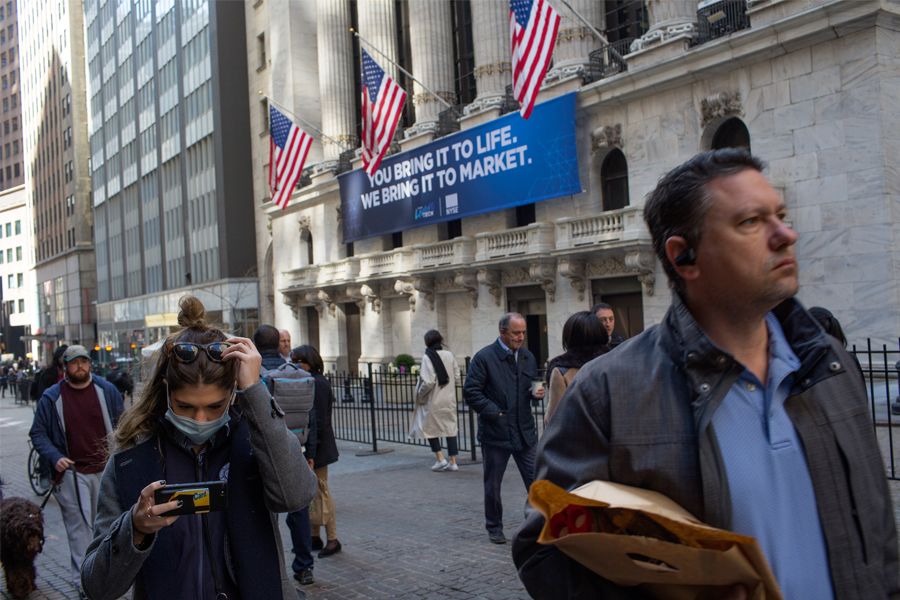 Wall Street as the Dow drops 1800 points in a massive sell off of stocks due to continued fears of the coronavirus spreading. Photo / Getty Images
Wall Street as the Dow drops 1800 points in a massive sell off of stocks due to continued fears of the coronavirus spreading. Photo / Getty Images

"The market's dazed and confused," said Imre Speizer, senior markets strategist at Westpac, as New Zealand's sharemarket slid back to where it was when China's first Covid-19 case emerged.
The knock-out blow might well have been a national address that US President Donald Trump used to make a muddled announcement banning most travel to Europe. For investors, there was no clarity about what his government would do for America's imperilled economy and health system.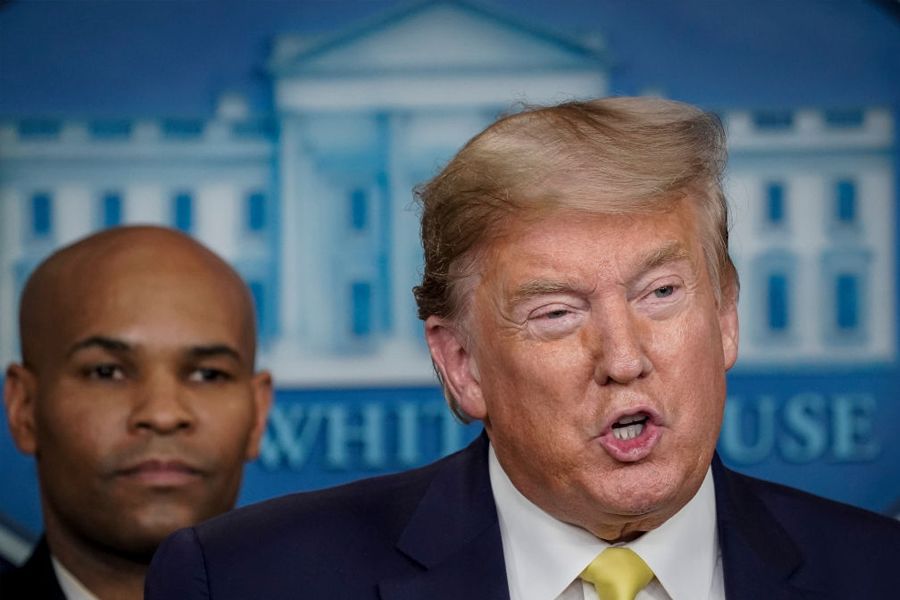 The result was Wall St's bleakest day since the notorious Black Monday of 1987. As the Kiwi share market took a 5 per cent hit, investors offloaded 3.46 million Air New Zealand shares.
Close to 200 Kiwi hospitality businesses were pushed to the brink of collapse.
The tourism industry, similarly hurting over weeks of being shut off from China's key market, soon had to reckon with the most drastic of measures to date.
"Every person entering New Zealand, including returning New Zealand citizens and residents, will be required to enter self-isolation for 14 days," Prime Minister Jacinda Ardern told reporters last weekend.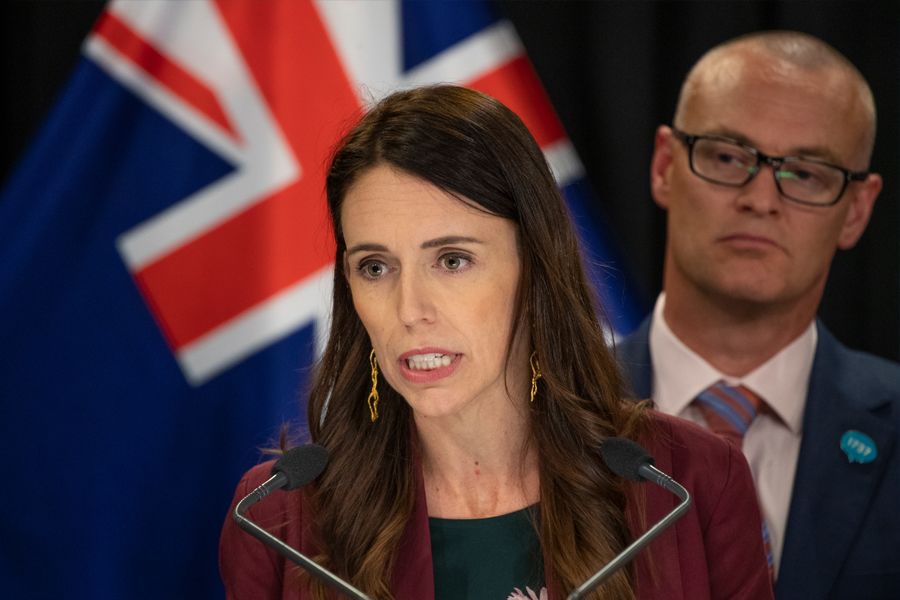 "Everybody," she emphasised, adding that the unprecedented call would give New Zealand the widest-ranging and toughest border restrictions of any country in the world.
Hopes abounded they hadn't come too late. A fifth case – the wife of the man who travelled from Iran – had been confirmed the week before.
On the day of Ardern's announcement, a man in his 60s who'd flown back from New Jersey, before attending a service at Papakura church, became the sixth.
Patients seven and eight - Australian tourist Andre Reynaud, who'd been awaiting test results when he flew to Wellington; and a campervan tourist in Queenstown who'd arrived from Denmark via Doha – were revealed the day the hard-line controls kicked in.
Reynaud's decision to travel here was met with widespread disgust and anger. Bloomfield himself said: "I'm surprised, I'm pretty disappointed actually."
As authorities ordered the Townsville dance teacher to quarantine in a Wellington hotel, his family moved to defend him against a wave of social media harassment, arguing that if he'd never asked to be tested, he might not have known he was infected.
The angst reflected a global situation spinning out of control.
By Tuesday, the world had recorded more than 180,000 cases and more than 7150 deaths, across more than 160 countries and territories.
With a locked-down Europe the pandemic's new epicentre – appearing in maps of the spread as a mass of red blobs – Covid-19 had reached the mountains of Nepal; the remote Caribbean paradise of St Vincent and the Grenadines; Burkina Faso in the heart of West Africa; and Uzbekistan in Central Asia.
For Baker, watching Covid-19 shaking out – at an exponential rate, in European countries – verged on the surreal.

Ripping across the planet was the very manifestation of what had previously just been a hypothetical threat confined to papers in medical journals or pandemic exercises.
"No one alive has ever experienced a pandemic like this. You'd have to go back to 1918 to see something on this scale."
The bleak trajectory Baker and his colleagues had picked at the outset was coming to pass.
"You can almost work it out on the back of an envelope, by looking at its reproduction number and its case fatality risk. That tells you it will affect 40 to 60 per cent of the world's population, with a case fatality rate of one per cent."
He added the death rate would be much higher in some countries; Italy's startling statistic of 7 per cent largely reflected its older population and its mass of young carriers who enjoyed socialising with their parents and grandparents.
The week's good news was a $12.1b emergency package that aimed to keep the economy afloat, support beneficiaries, and bolster the health system with a $500m cash injection.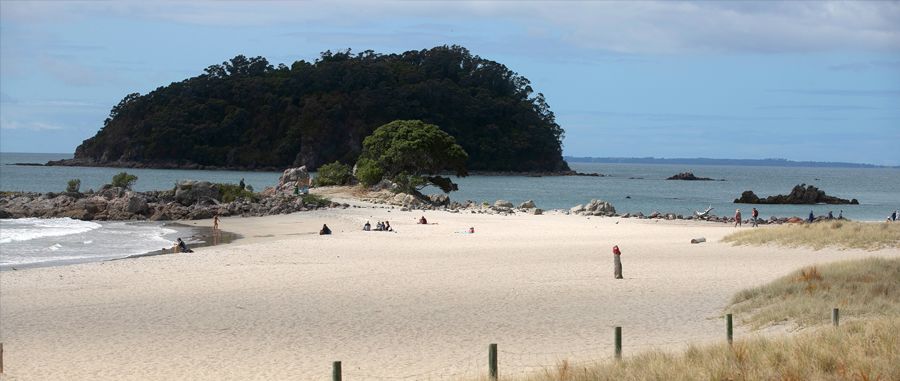 Putting $585 a week in the hands of employees from affected business, it was heralded as "the most significant peace-time economic plan in modern New Zealand history".
Local markets and the business community responded positively.
The bad news came with another three cases: a Wellington man in his 30s, and his father, aged in his 70s, who returned from Los Angeles on March 14; and a man in his 40s who came home to Dunedin from Germany.
Bloomfield made clear, that as more Kiwis returned home, they'd be far from the last.
"What we want to do is find cases out there. And at this stage … we will find more cases."
The astonishing news kept coming all week. Indoor gatherings of more than 100 people were banned, following the ban on more than 500 outdoors. New Zealanders were told not to travel and to come home from overseas immediately, while they still could. Then the Government closed the borders to all visitors, followed swiftly by Australia. At the time of writing - midday Friday - Auckland Council had just announced it would close all libraries, recreation centres and swimming pools to try to stop the domestic spread of Covid-19.
So is New Zealand ready for the possibility of the virus spreading through communities, which is now happening from Seattle to Spain?
Experts like Baker have long warned our health system isn't equipped to meet the overwhelming demands of a pandemic in full flight.
Others have simply pointed to the meagre number of intensive care unit beds in New Zealand – fewer than 180 – when large hospitals overseas were struggling with surges of critical cases in need of ventilation.
Bloomfield said the ministry's mission remained to "flatten the curve" – or spread pressure the number of cases out for longer instead of overloading the system – while training staff in ventilation and making other areas of hospitals available if needed.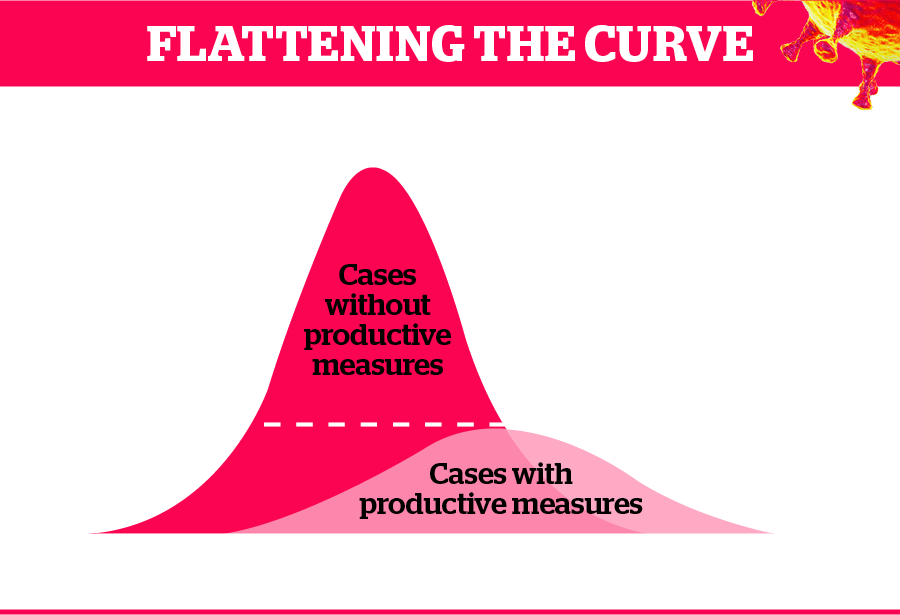 If containment wasn't possible, Baker expected the global pandemic would carry on in a "spin-ball pattern".
"It will probably take quite a few months – and we'll be in it for the long haul. What we are looking at is one to two years of disruption.
"And there are going to be many different milestones along the way, just as with the Canterbury earthquake, and the many aftershocks that followed.
"Most of these aftershocks will be effectively happening overseas. What it entails for New Zealand, it's not clear. We just need to continue putting effort into containment."
---
For all the latest on the Coronavirus, click here
---