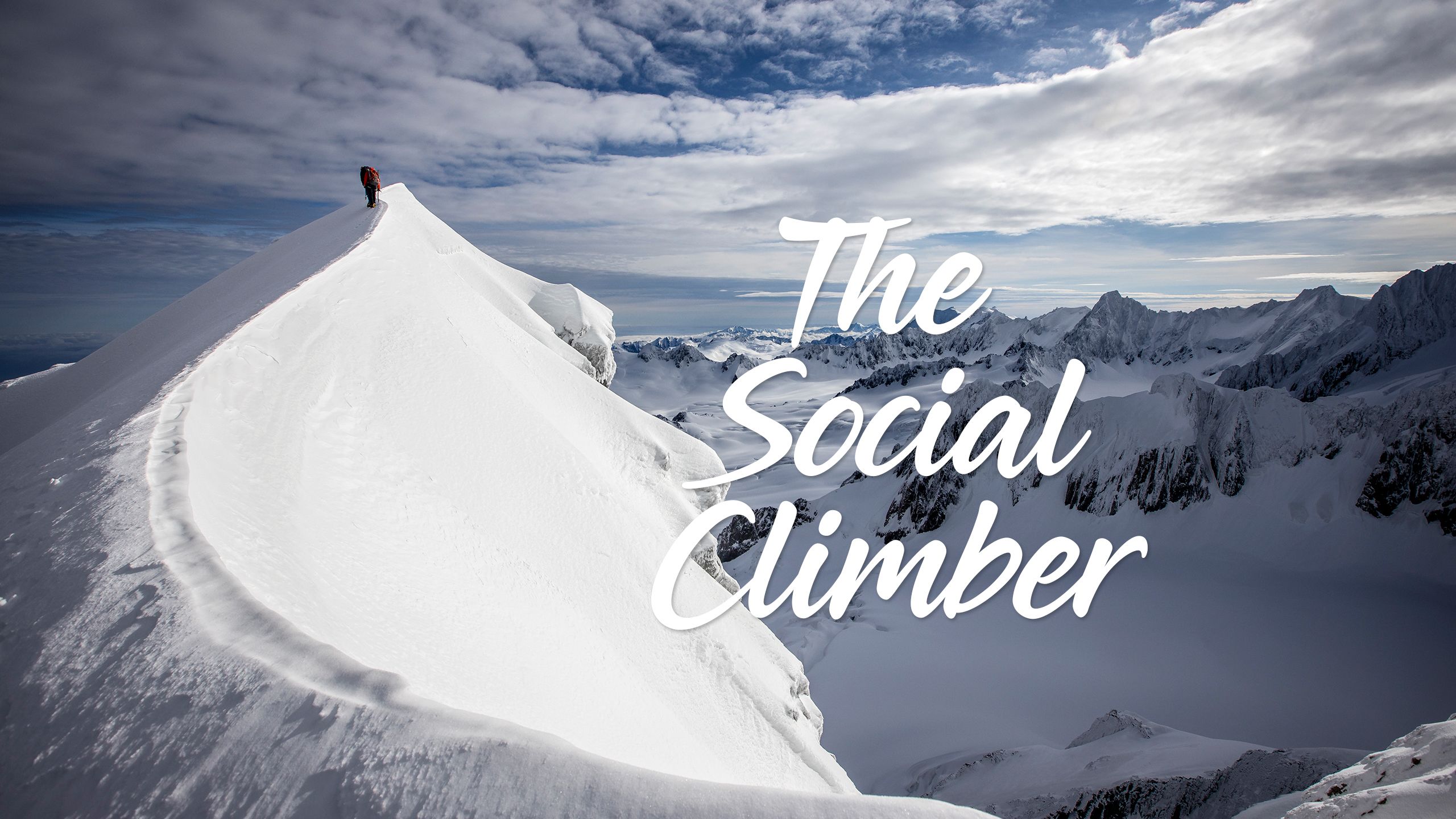 Swept away by an avalanche, Jo Morgan had to dig for her life. Forty-five minutes later she broke free - only to discover her two climbing guides were dead.

The 66-year-old grandmother battles survivor guilt and suffers flashbacks to the terrifying moment the snow swallowed her.

But she was determined to fulfill her quest - to carry the ashes of her guide and friend Wolfgang Maier to the scene of his death high in the sky.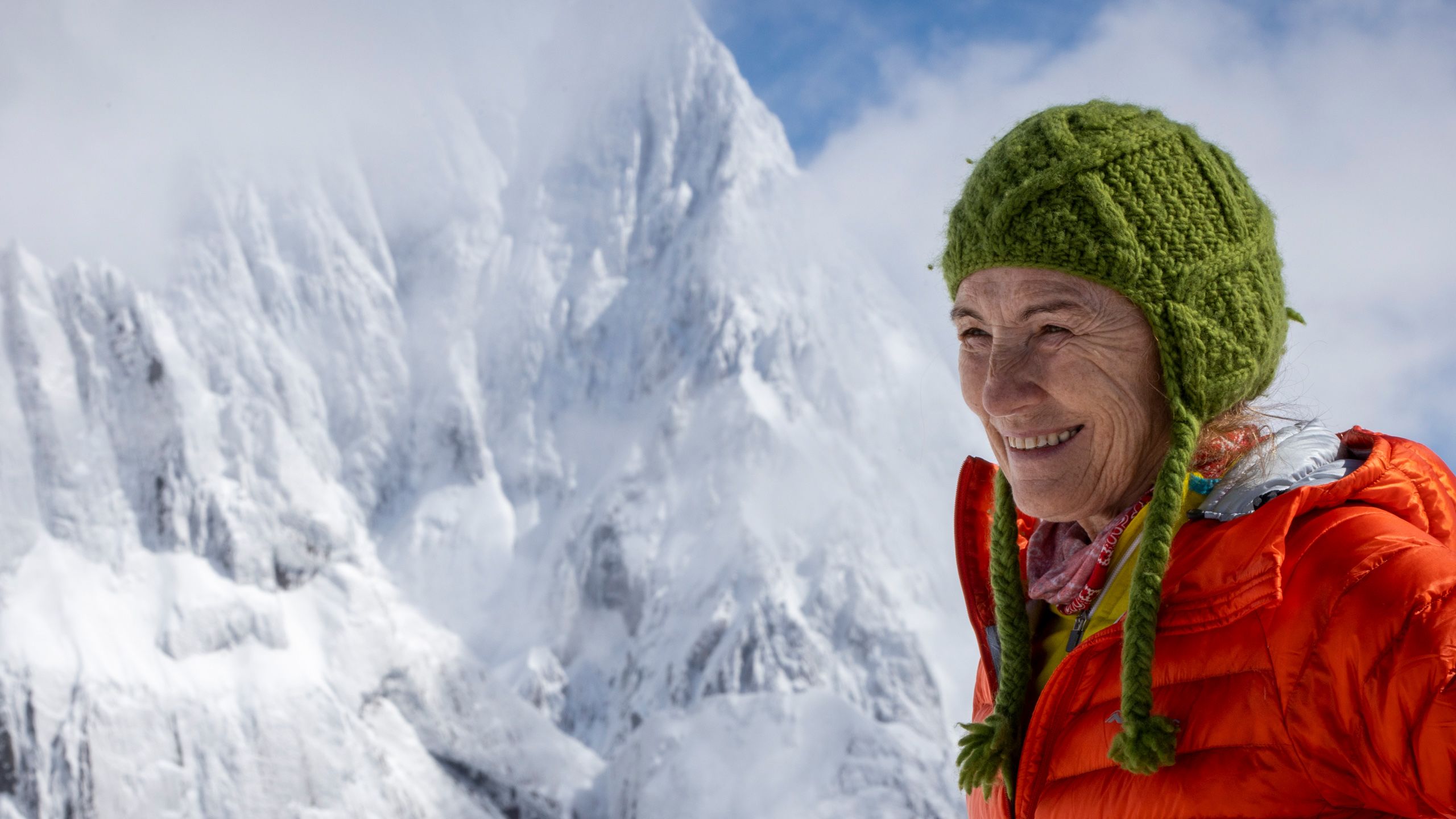 The first thing Jo Morgan did when she dug herself out of the snow was to take a picture of the rising sun.
It was dawn when a wave of snow had engulfed Morgan and her two guides, Wolfgang Maier and Martin Hess, on their ascent of Mt Hicks in the Southern Alps on October 31, 2018.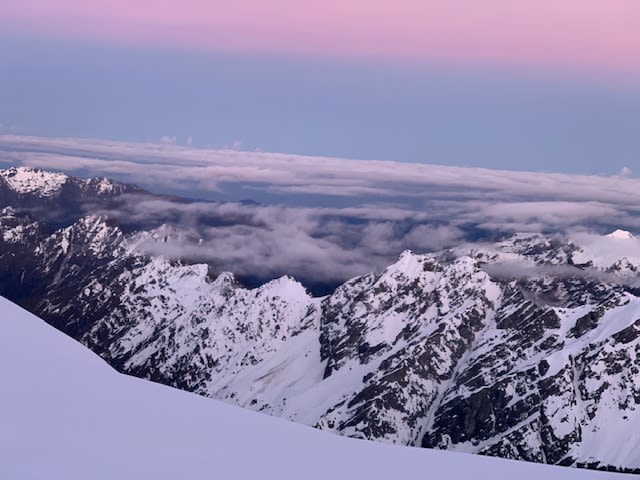 With only headlamps for light, the climbers made their way across Hooker Glacier with Mt Hicks looming over them. After they reached Harper Saddle they prepared for their climb.
They were tied together by rope. Maier, the leader, was 40 meters ahead of Hess and Morgan.
On that brisk morning, Morgan noticed the snow was "different" as they trudged up the steep slope.
"Suddenly Wolfgang yelled, 'Hurry the f*** up'. 
"The snow was vibrating and I saw Martin being enveloped in a wave of snow. Wolfgang toppled but it could well be that he was either caught on the avalanche or he got pulled by the weight of Martin and me. I tumbled out of control, my mouth full of snow, and I couldn't breathe. 
"It was like a fairground ride and I was at the bottom of it. I thought 'this isn't good'," Morgan said.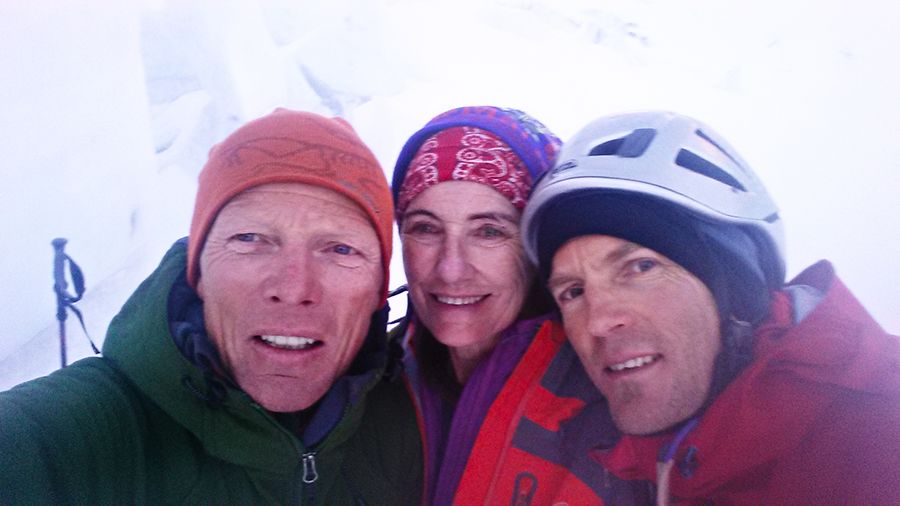 It took the 66-year-old grandmother 45 minutes to dig herself out and set off her locator beacon for help.
"I took photos of the sunrise halfway through digging myself out. In hindsight it was inappropriate, but it was so beautiful and a wonderful thing to see when you have been beavering your way out of darkness," she said.
At that point she knew her guides were dead.
Morgan still regrets not searching for the men herself but knows it would have been futile.
"There is always a feeling you have never done enough. I also know that what you didn't do, you can't do later so you have to live with what you did. Given it was the best part of an hour I dug myself out, the chances of being able to help them was very, very remote."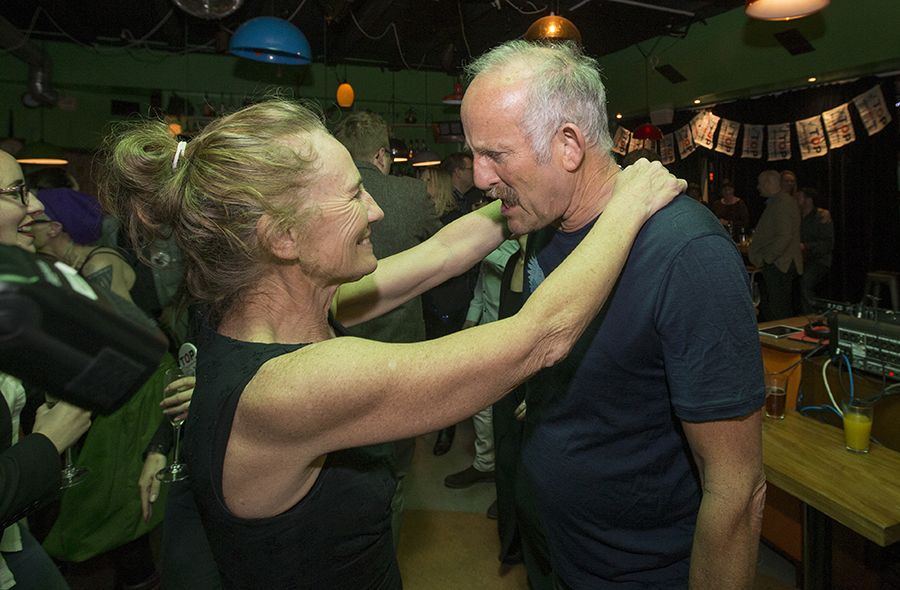 Her husband, Gareth Morgan, an economist and philanthropist, said his wife's stoicism is a "mystery".
"Joanne is incredible, she will occasionally get flashbacks in the surf — the snow was like a wave. I'm not saying she isn't deeply affected. Of course she is, but you would never know, she's very unusual," he said.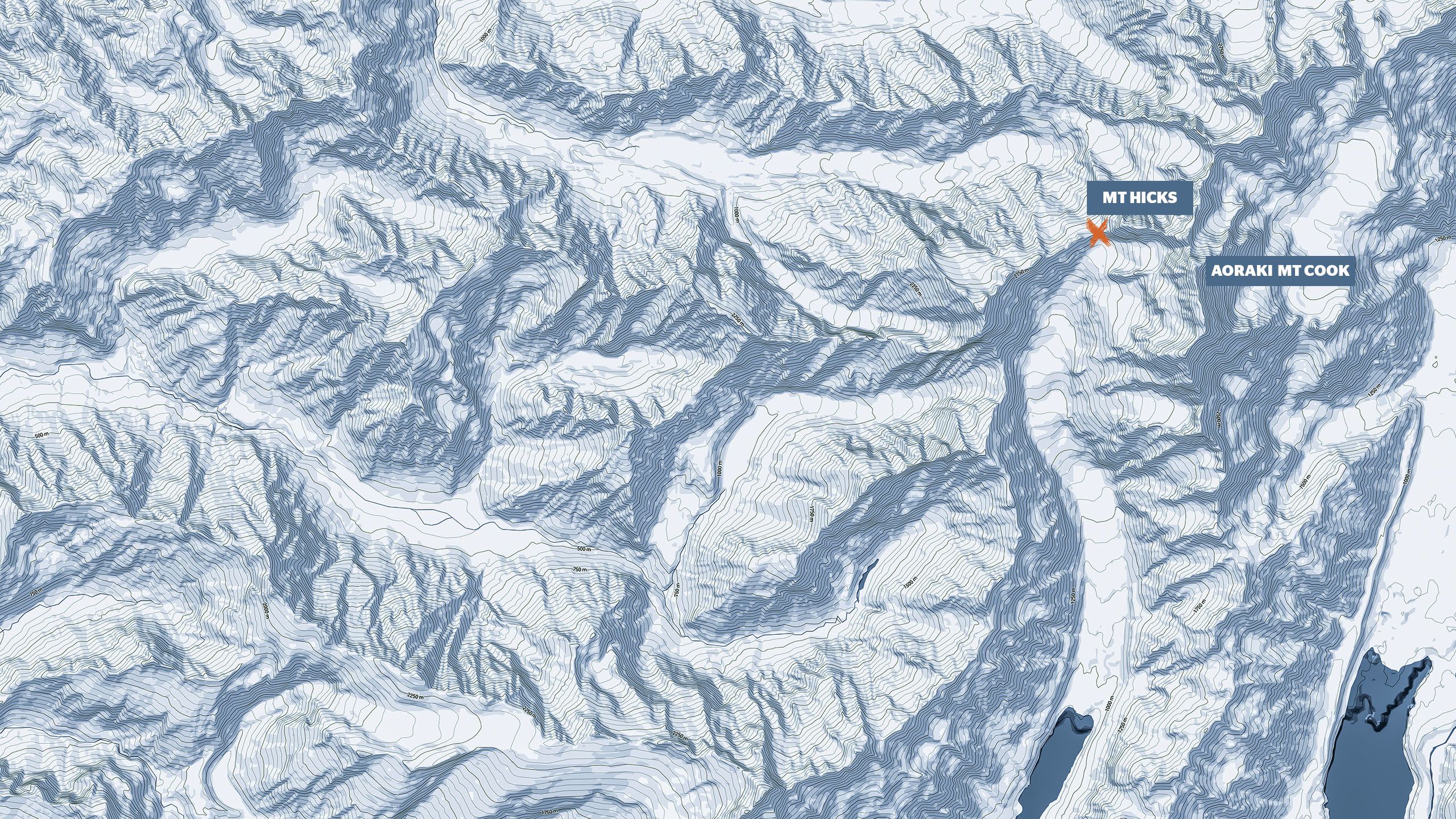 Jo Morgan has always been a climber.
First it was trees. Then she developed a love for headstands, wing walks and balancing on rails.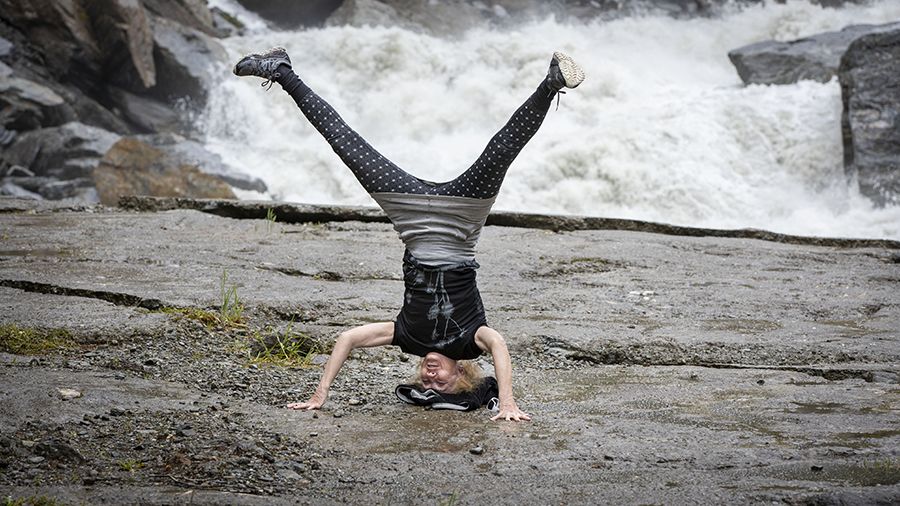 Later, she joked on her business card, it was social climbing she was better at. But that says more about her quirky humour than reality; as a snow climber — a sport she didn't take up till she was 58 — she is methodical and cautious, assessing every step before she takes it. Despite this, she doesn't consider herself a mountaineer even though she has scaled 22 out of the 24 New Zealand peaks higher than 3000 metres.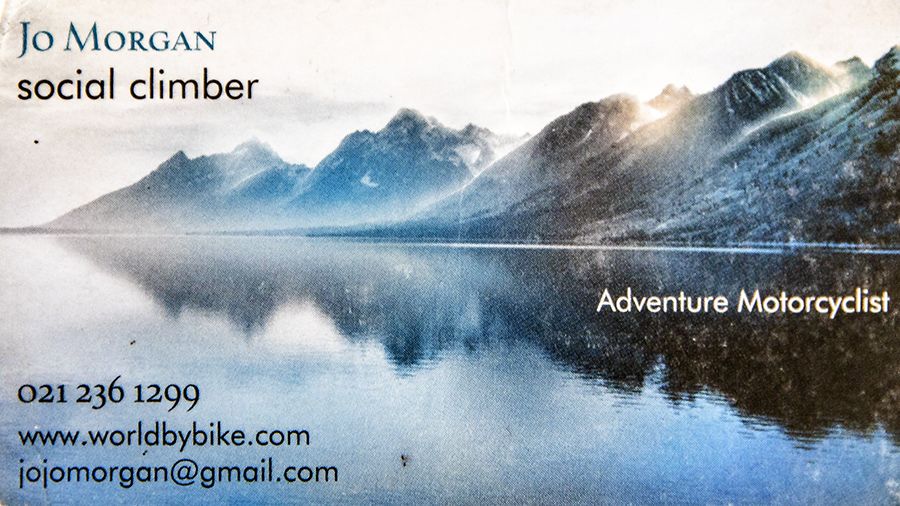 For Morgan, it's a passion. She says from her very first climb up Mt Cook she was hooked.
"It was falling in love again, it totally consumes you. The days can be tough and really cold. You get back to the hut with all these others who are smelly and dirty but they're happy. I'm thinking what is this about? Why am I here? I'm used to non-smelly people who shower and yet it's wonderful. You get there and within a day you really don;t care about any of that stuff. It's about the simplicity of life."
She finds climbing exhilarating and addictive but doesn't understand why.
"I love being up there but quite frankly climbing comes down to how much you can suffer, maybe it's a throwback to my Catholic heritage, that it's good to suffer occasionally. I like the adrenalin and forgetting about my old-lady aches and pains."
Watch: New Zealand's 3000 metre peaks.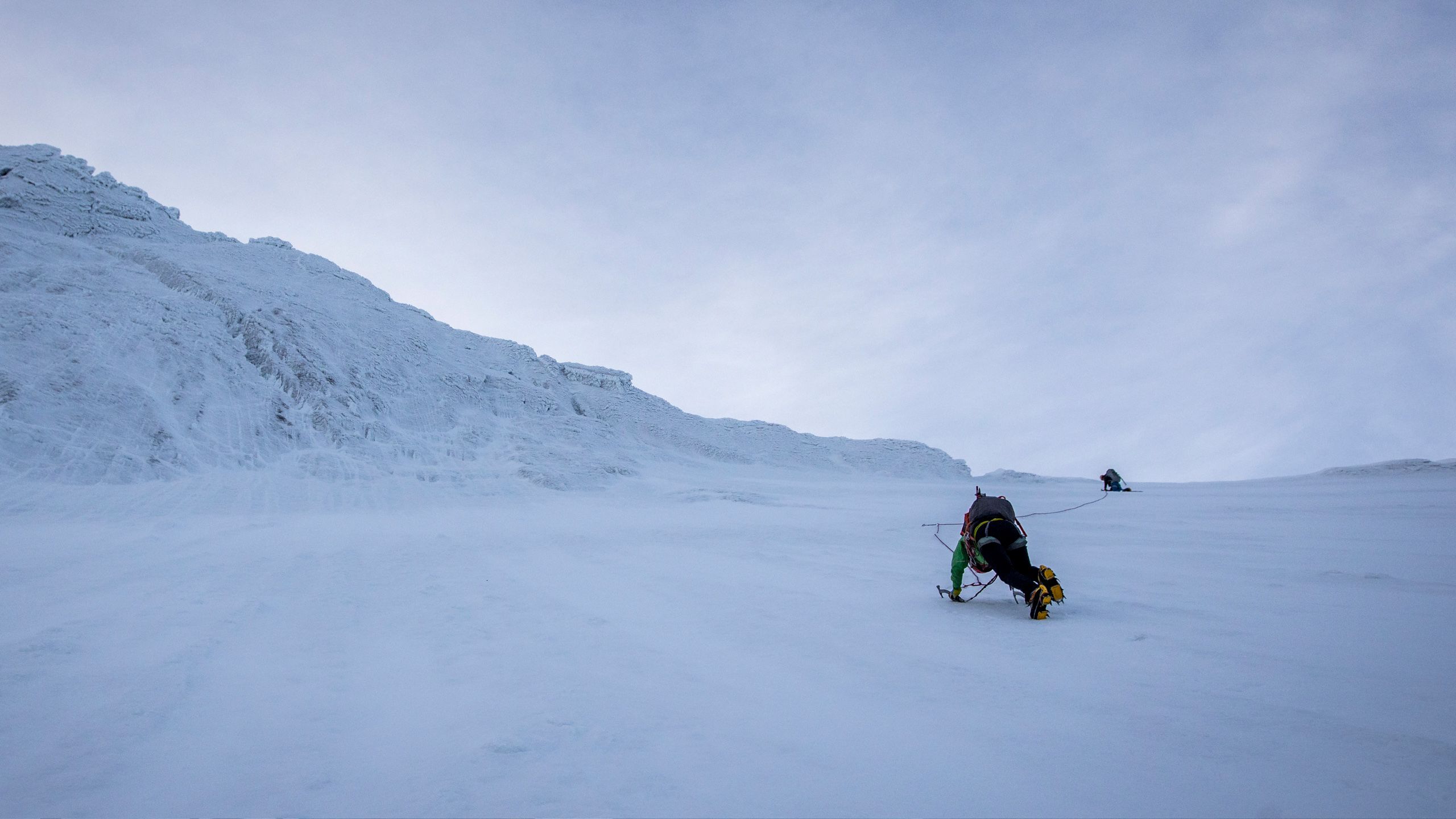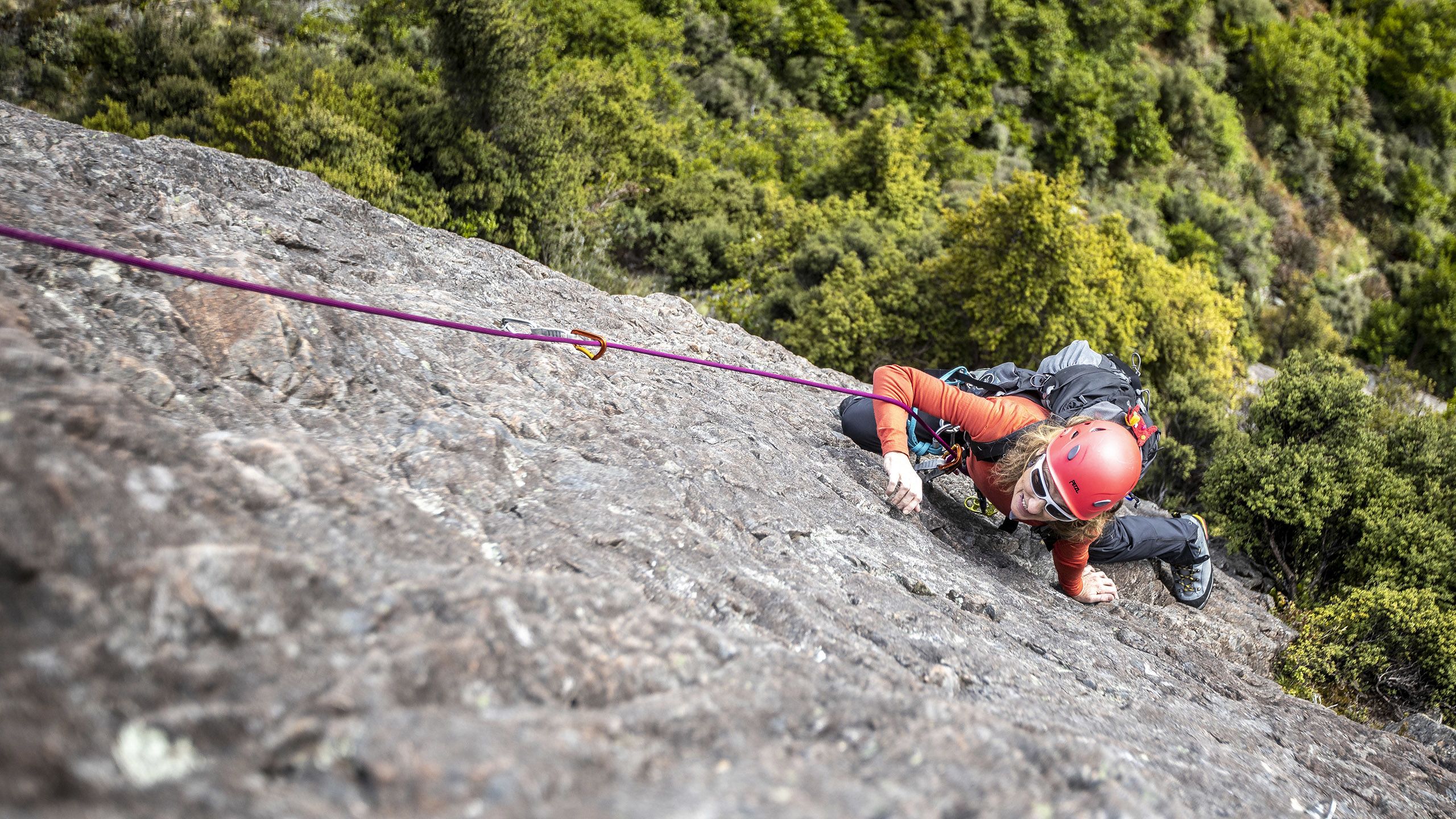 Morgan was born in Invercargill and raised in a poor, conservative Catholic family.
Her father was a stock agent who died from a suspected heart attack aged 42 when Morgan was 18 months old.
"I was lucky I didn't have a father because I would've turned out to be a 'proper' girl.
"Can you imagine having a dad telling you 'nice' girls don't climb trees?
"My mother was a very cool lady who never complained. Those were the days family meant everything. She made do, and if someone had extra fruit on their trees we'd be sent out to go and pick them."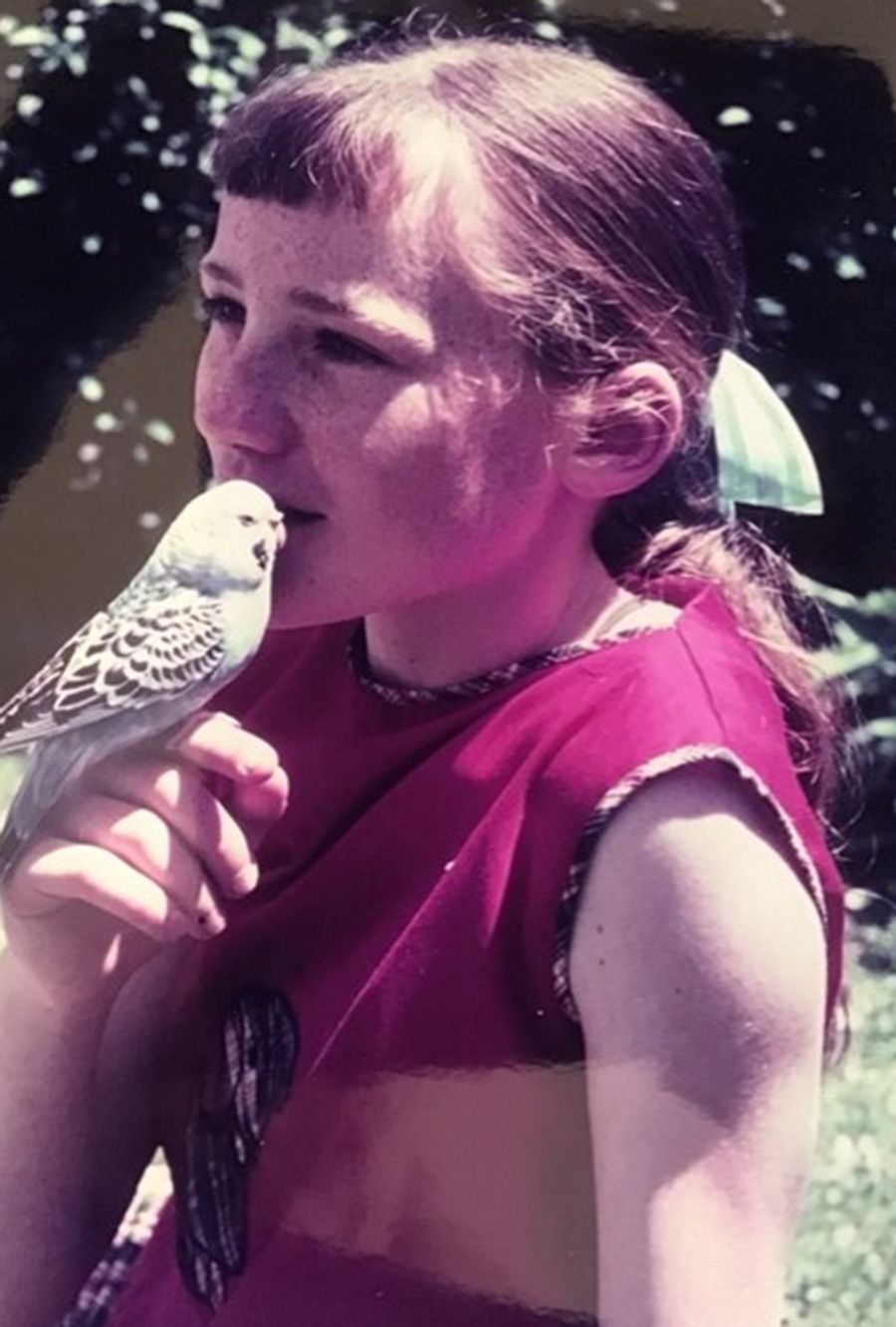 Despite now being wealthy, Morgan prides herself on being a "tight arse".
"It's hard to change once you are told your whole life 'don't waste things'."
Morgan hates wasting money and throwing away things that can be recycled or repaired. She wears her granddaughter's hand-me-down clothing.
Ruby, Morgan's youngest daughter, said her mother is great at haggling and keeping the family grounded.
"I've been with them on a trip and it's hilarious. Dad will be exhausted waiting for mum to find a hotel. She'll come out and say 'it's too expensive' but it'll only be $10 a night. We have never been spoilt kids but we have been spoiled with experiences."
The Morgans studied at Massey University and flatted together in 1974. Gareth was at his sister's wedding overseas when Morgan moved in.
"I don't think he was that impressed my Suzuki 500 was bigger than his. But he is very academic, very clever and very applied. He works constantly and loves projects that involve numbers. He has a great brain and when we travel overseas I am looking for a place to get a beer and fix the bike, while he's looking up the GDP and trying to figure out their taxation system," Morgan said.
Gareth was attracted to Morgan because she is "one of the boys" and not a "girly girl".
"She's the man of the house. She's had motorbikes since she was 15 and does all the maintenance. Joanne is individualistic — she is very loving in terms of her kids and family and extremely practical with mechanical and electrical skills — god help anyone who touches her chainsaw and tools. I'm not that way inclined but I don't have to be when my wife is."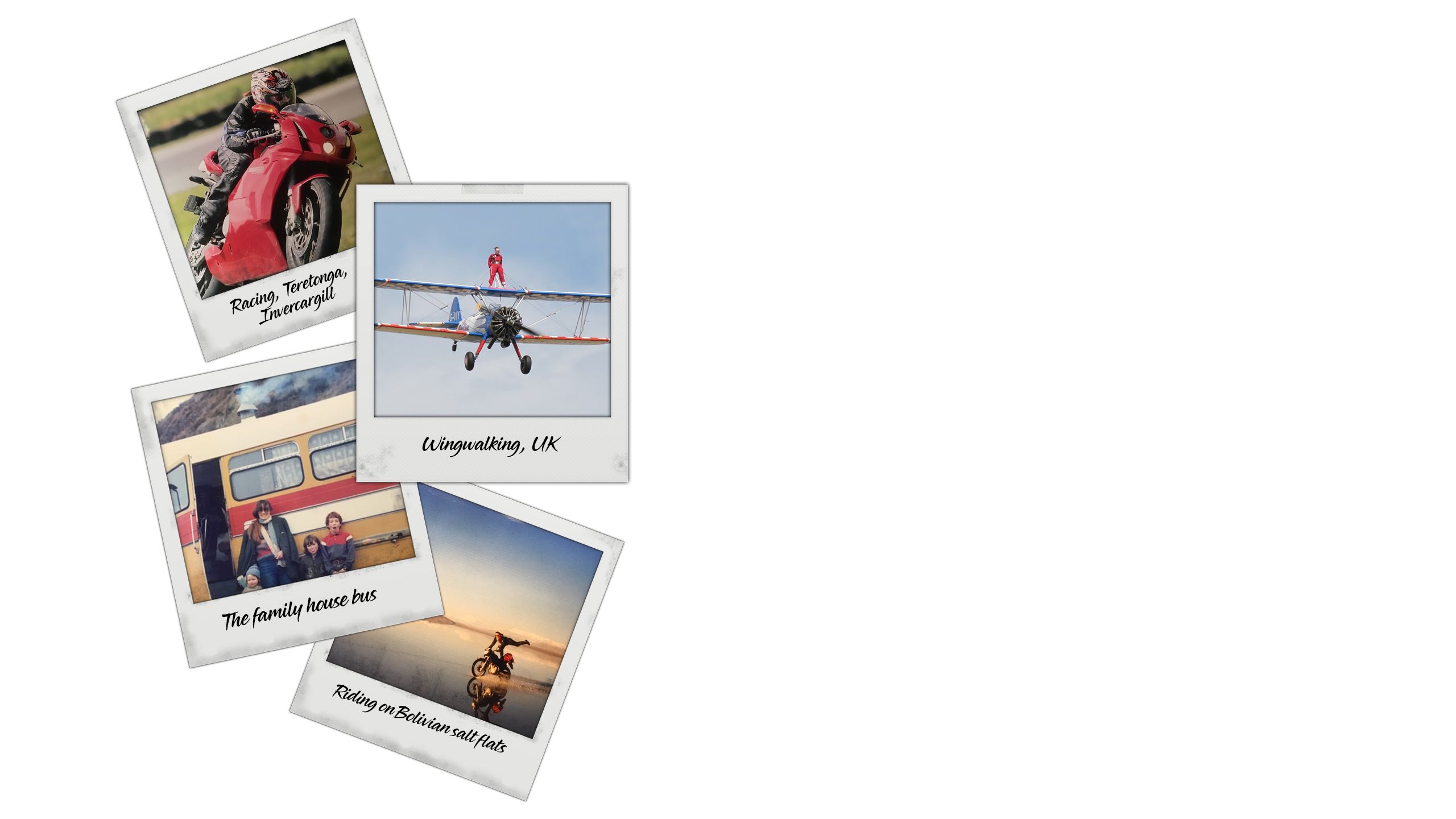 Morgan first met guide Wolfgang Maier eight years ago. Their relationship was based on tough love and few words, Morgan following his footsteps with trust and devotion.
"It was amazing to find somebody who would push you as a granny. I think most of the other guys looked at Wolfgang and thought 'why is he taking an old lady up there, is it sensible?' 'Is she still stable on her feet?' It was a friendship made in heaven, in saying that we didn't have much to say. The nicest compliment he said to me was 'you would've been good if you started younger'.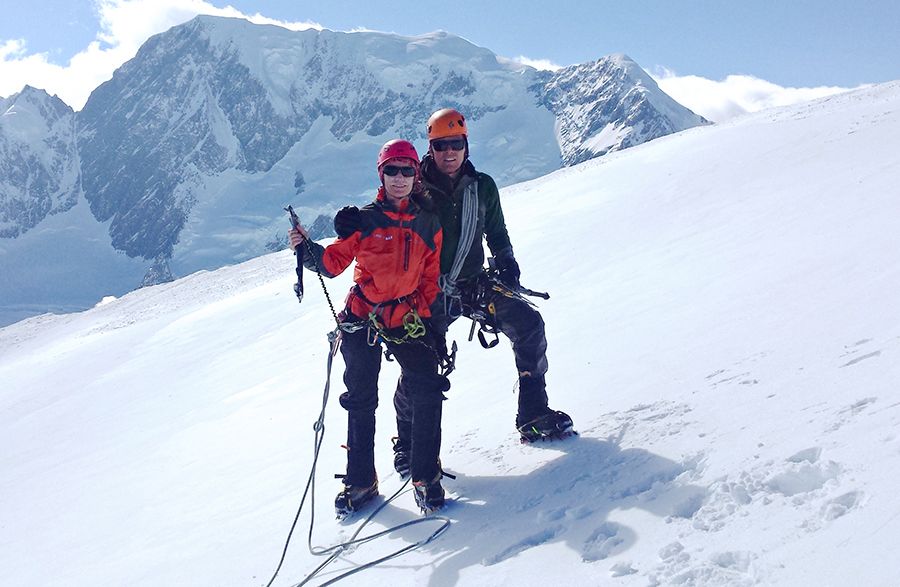 " As the relationship warmed, we probably had to say less but we understood more about each other. Physically he was a beautiful man so there's a bit of admiration going on. Not many grannies get the chance to hang out with these young, athletic men in the hut."
Before Wolfgang Maier left with Morgan and Hess, he told his partner Tracey Bell he loved her. It was the last time she heard from him and it was his last climb as a paid guide before retiring to Perth.
"The grief still catches me," Bell said. "I never thought I would lose him even though I prepared myself for it. Wolf liked his mountaineering but he was a simple guy who liked a whisky on the deck and to listen to salsa music."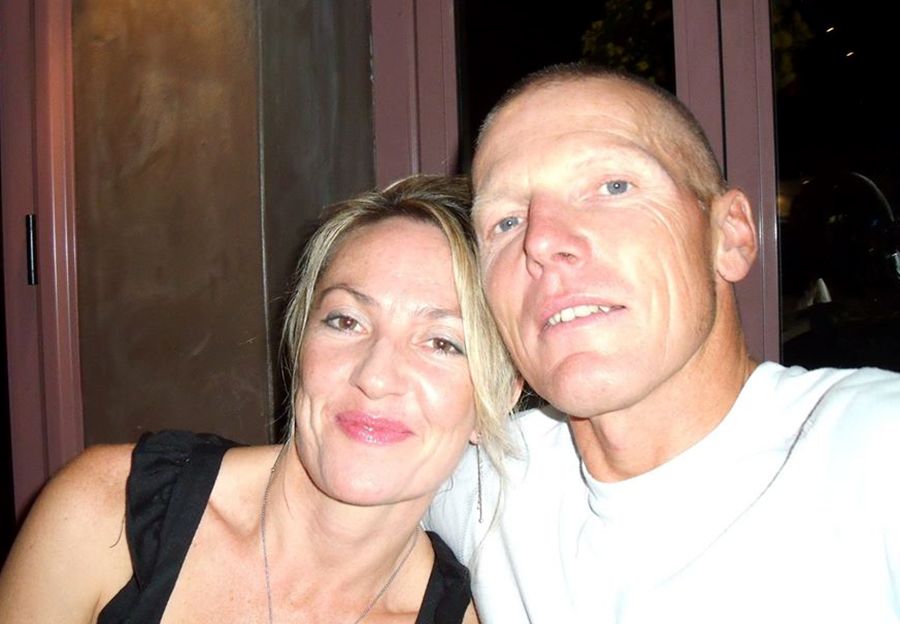 Through death, Bell has forged a life-long friendship with Morgan.
"I am really happy Jo survived. I wish they all did but there's no point thinking like that. Wolf was aware he was getting older and the chance of him having a serious incident increases — not due to his age, fitness or experience but the more you go out there, the more you expose yourself to risks. You always have to prepare yourself for the worst. I am pleased Jo came out unscathed, she is incredibly gutsy and strong. I'm sure she has a bit of survivor guilt but I hope she realises that's normal."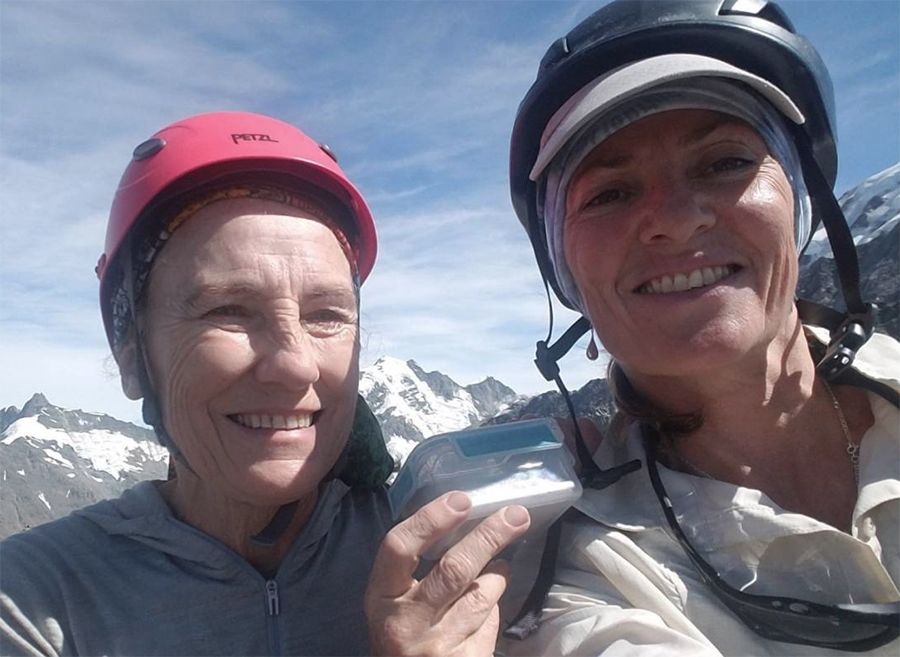 Gareth Morgan thinks of Bell every day because it could've been him that was left alone.
"I think 'how the hell was that Tracey and not me?' I still can't believe it. We as family dodged a bullet. But if Jo did die, she would've died doing something she loved."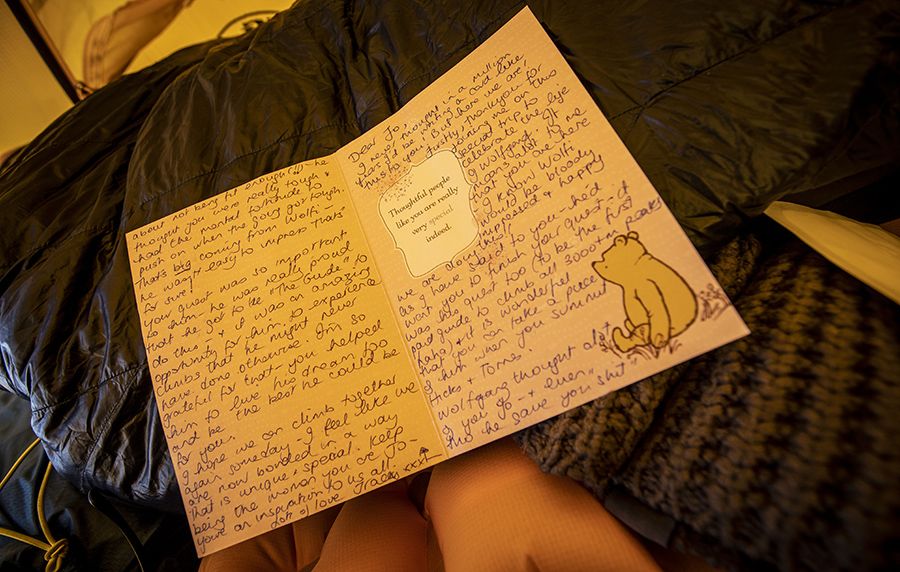 Morgan feels a fraud for surviving.
"Everyone was looking after me and I am thinking 'shivers, I am a fake'. I didn't have any bruises, it felt fraudulent and it played with my mind. How does a granny survive when these two strong blokes didn't?"
Watch: The danger of avalanches in New Zealand mountains.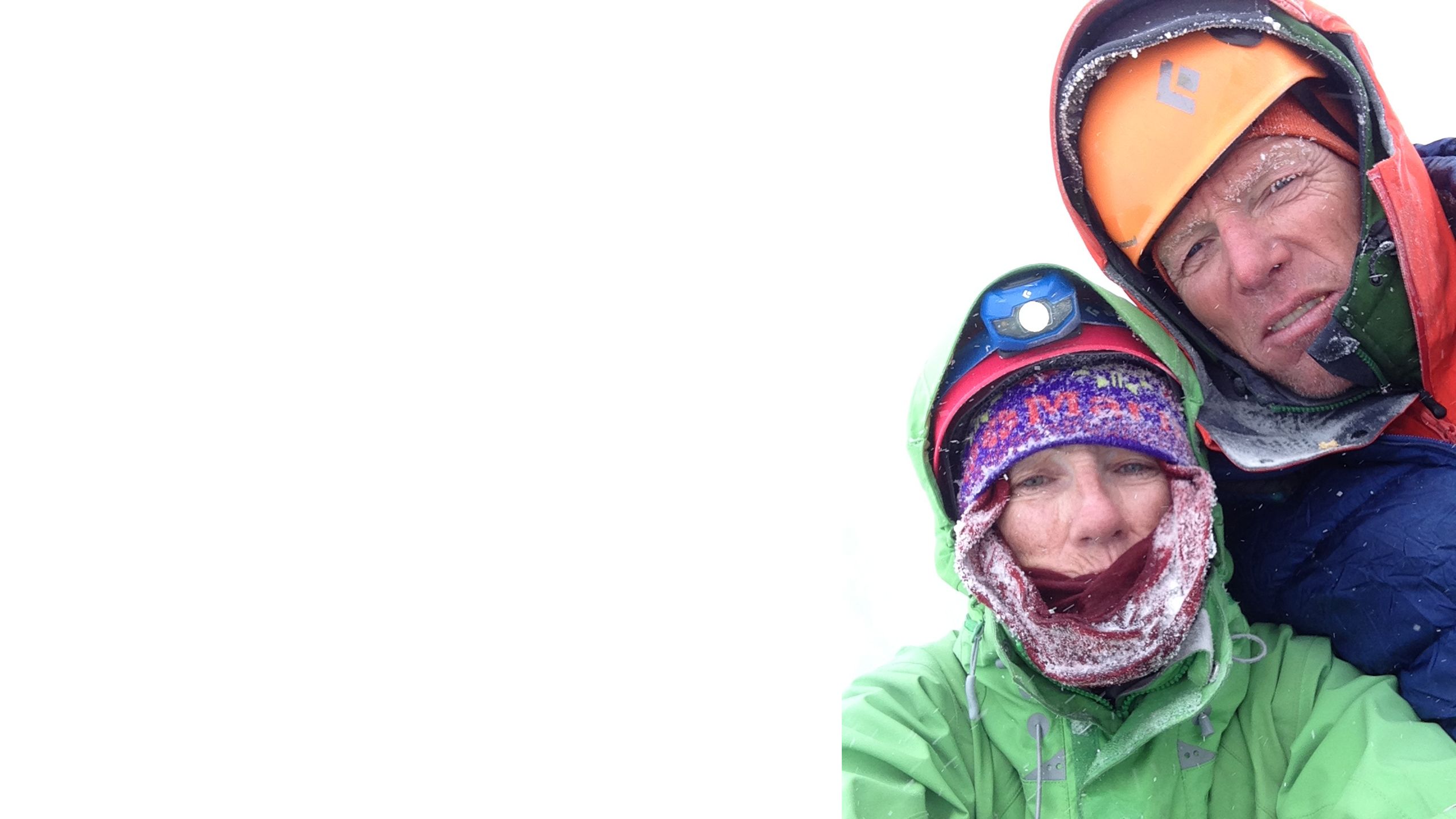 Morgan and Gareth's "happy place" is when they are on the road and on their motorbikes. They have travelled to 140 countries including the Northern Lights in Iceland, Silk Road, East Coast of Africa, Cape Town to London, Antarctica, Siberia, and most recently North Korea and Russia.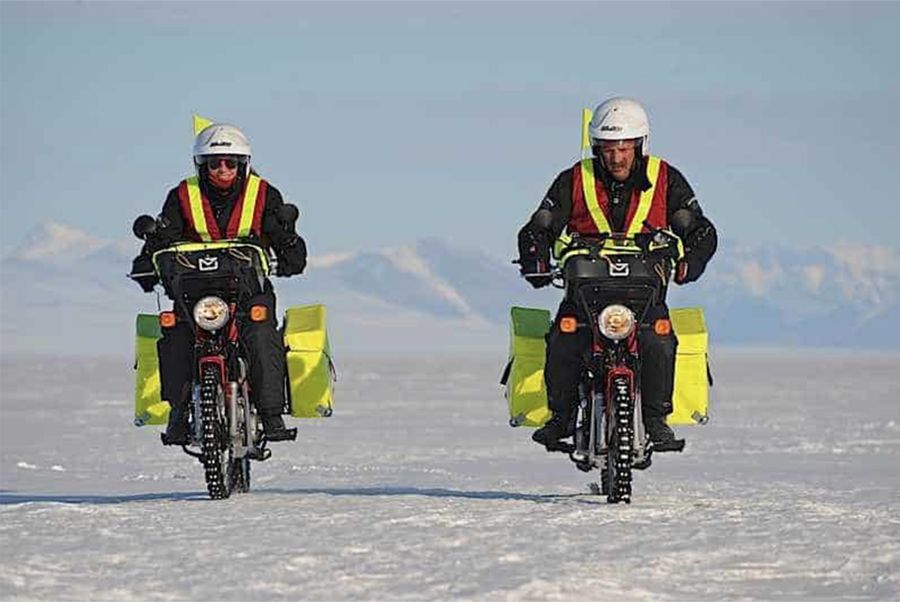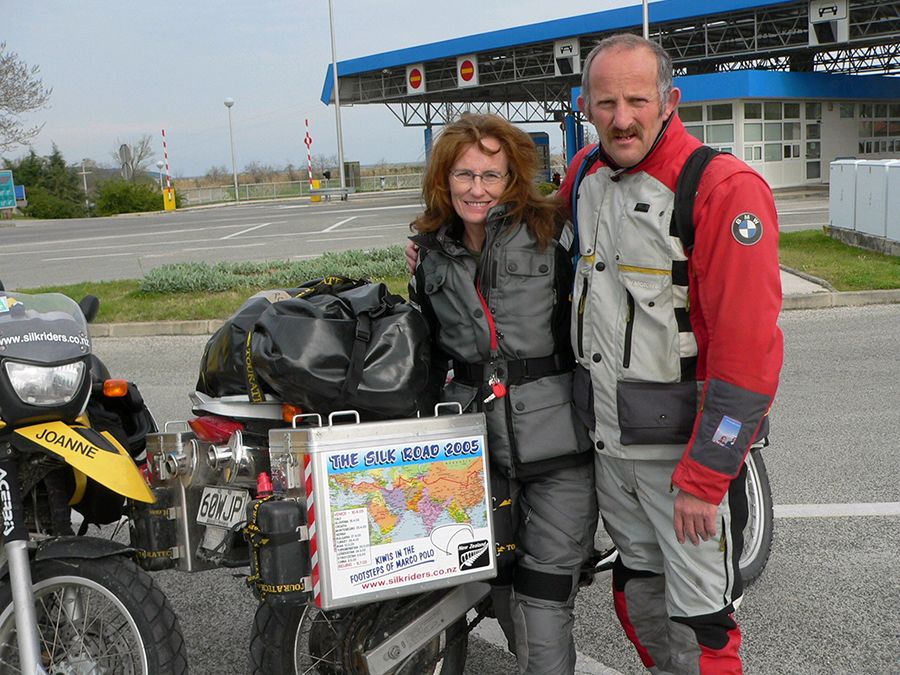 They have been married for 45 years and have four children: Sam, 44; Jessi, 41; Floyd, 37; and Ruby, 32; plus eight grandchildren.
"I never thought our marriage would last. You don't expect people to keep changing [and you think the marriage] would get boring and it hasn't. Gareth is so kind, he is so clever with numbers and dumb at other things," she said.
Their eldest daughter, Jessi, remembers growing up in a bus till she was 5 years old.
"Mum is stubborn, determined and can't sit still," Jessi said.
All the Morgan siblings agree that their mother isn't your "stay-at-home mum who bakes cookies".
After Morgan graduated with a Bachelor of Science, she was employed as a bacteriologist at breweries and later worked for an oil company.
But with a young family to care for, Morgan didn't want a 9-to-5 job so she drove a school bus, was a diving coach, dabbled in second-hand dealing and imported clothing and short-sighted swim goggles.
"The importing was good, it made me learn a bit of Korean and Russian. I wasn't that good but I knew enough to cause trouble," Morgan said.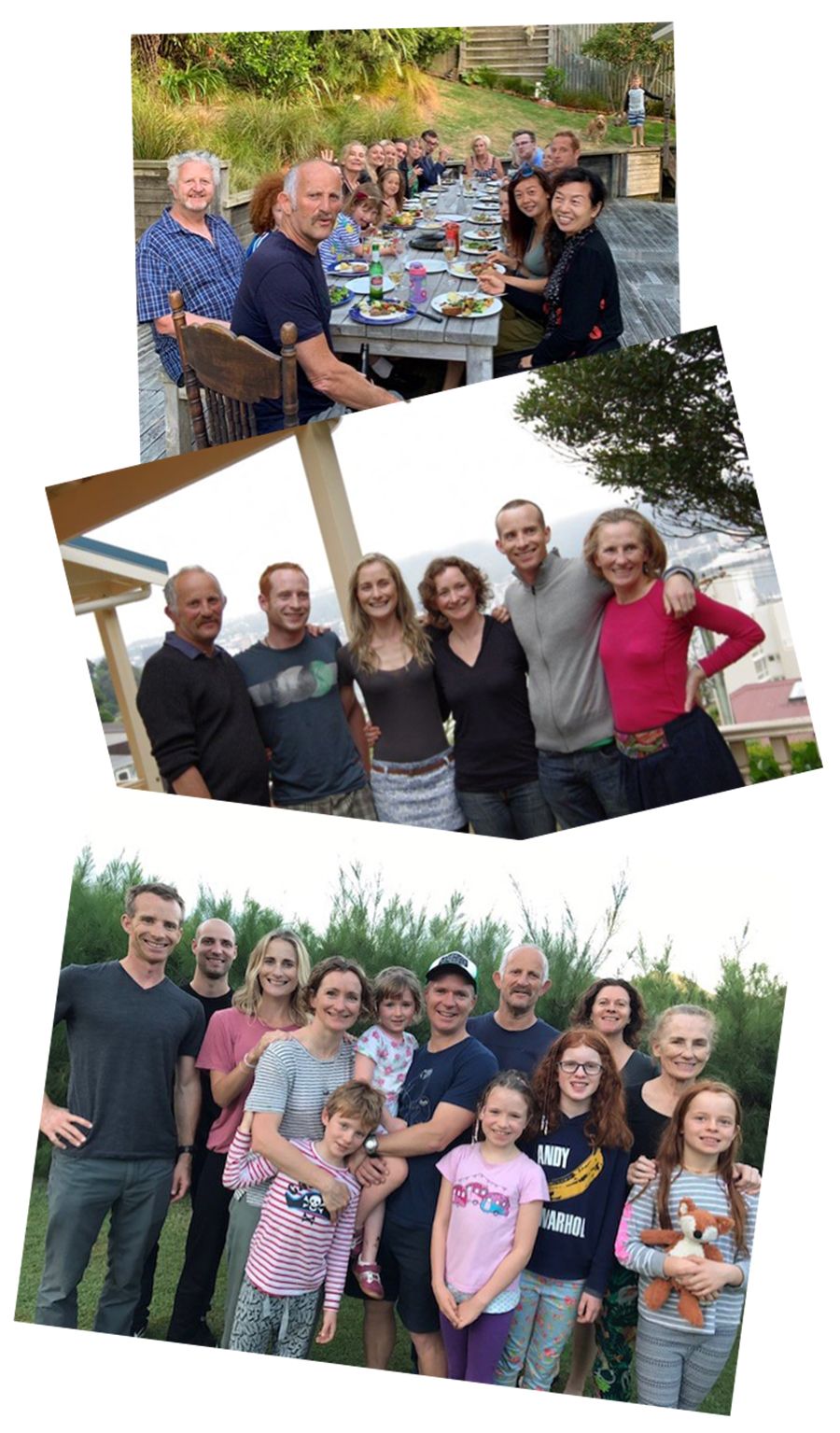 Gareth prefers motorcycling to mountaineering — he tried once and has no patience for it.
"He was offered the chance to drop into a crevasse and climb out but he didn't think that was much fun. When I got back from my climb, Gareth's guide was spring-cleaning the hut while he was typing furiously on his computer. He didn't like it," Morgan said.
"It's awesome Jo wants to go. Wolfgang, Martin and Tracey would want that too. They know there is a risk in the activity they are taking. I have always said there is a reason the mountaineering community is so small — it self-regulates," Gareth said.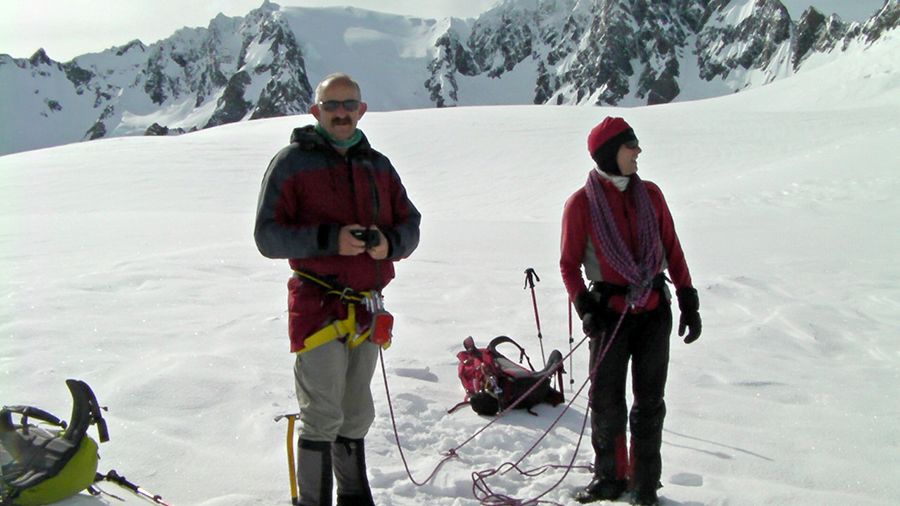 Last December, Morgan planned to summit Torres Peak and Mt Hicks with her new guide, Paul Rogers, to complete the quest she and Maier started.
Rogers, a seasoned guide, reached out to Morgan to "get back on the horse".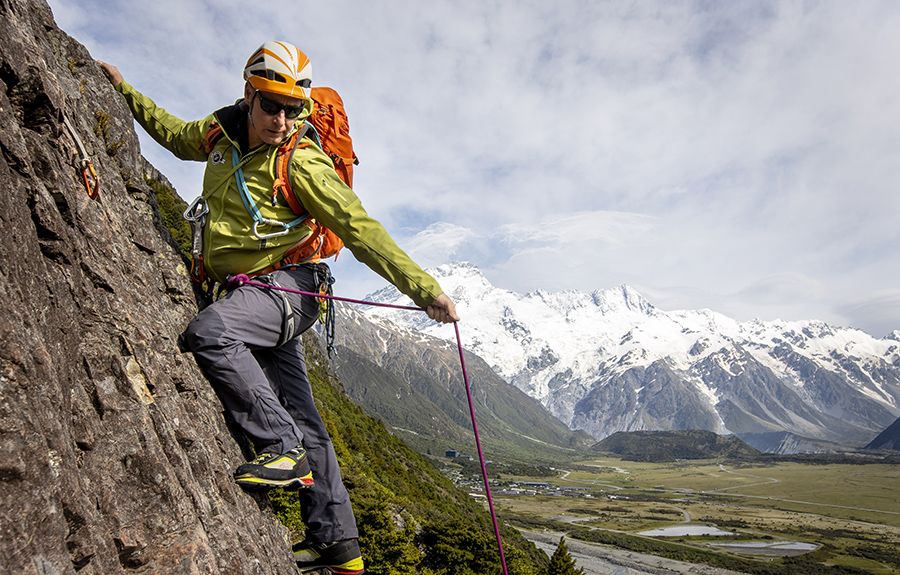 "In the late '80s I was involved in an avalanche where my climbing partner didn't survive. I did and came out the other end," Rogers said. "When you have a traumatic event like a major avalanche and there is a loss of life it has an indelible mark on you. I thought I might be able to help Jo with her loss."
The attempt to take Maier's ashes up to Mt Hicks and Torres Peak was thwarted by severe storms that decimated the West Coast in the South Island. The weather cleared enough for them to attempt Torres but icy conditions forced them to turn back before reaching the summit. 
Now Maier's ashes are safely tucked away in Morgan's climbing boots.
"Wolfgang would be very comfortable in my climbing boots and they don't smell too bad," she said.
It could be "third time lucky" for Morgan to achieve her mission but her knees have been giving her grief. After her last attempt, she was in pain and walked like a "cripple".
"She would never admit it," said Gareth. "I could see she wasn't bloody fine. I said 'you can't walk, don't bullshit me'. You have to really wring her neck to get information."
Morgan is still hopeful she'll be back in the mountains soon.
"I am perceived as an unlucky charm, the fact I survived. I want to complete my mission but when I think about it realistically it's rather indulgent or silly. But when you get here — God, you just fall in love all over again."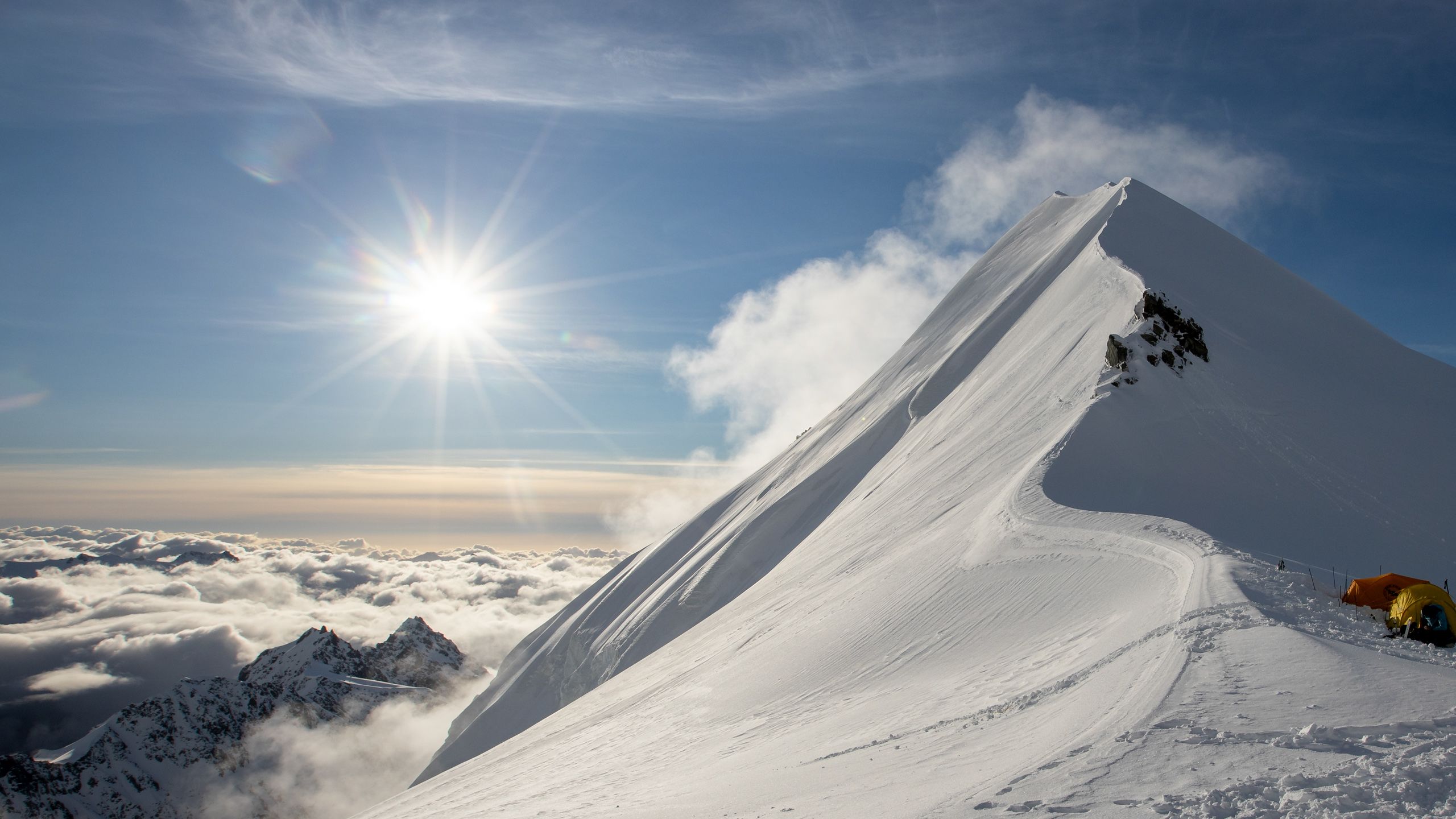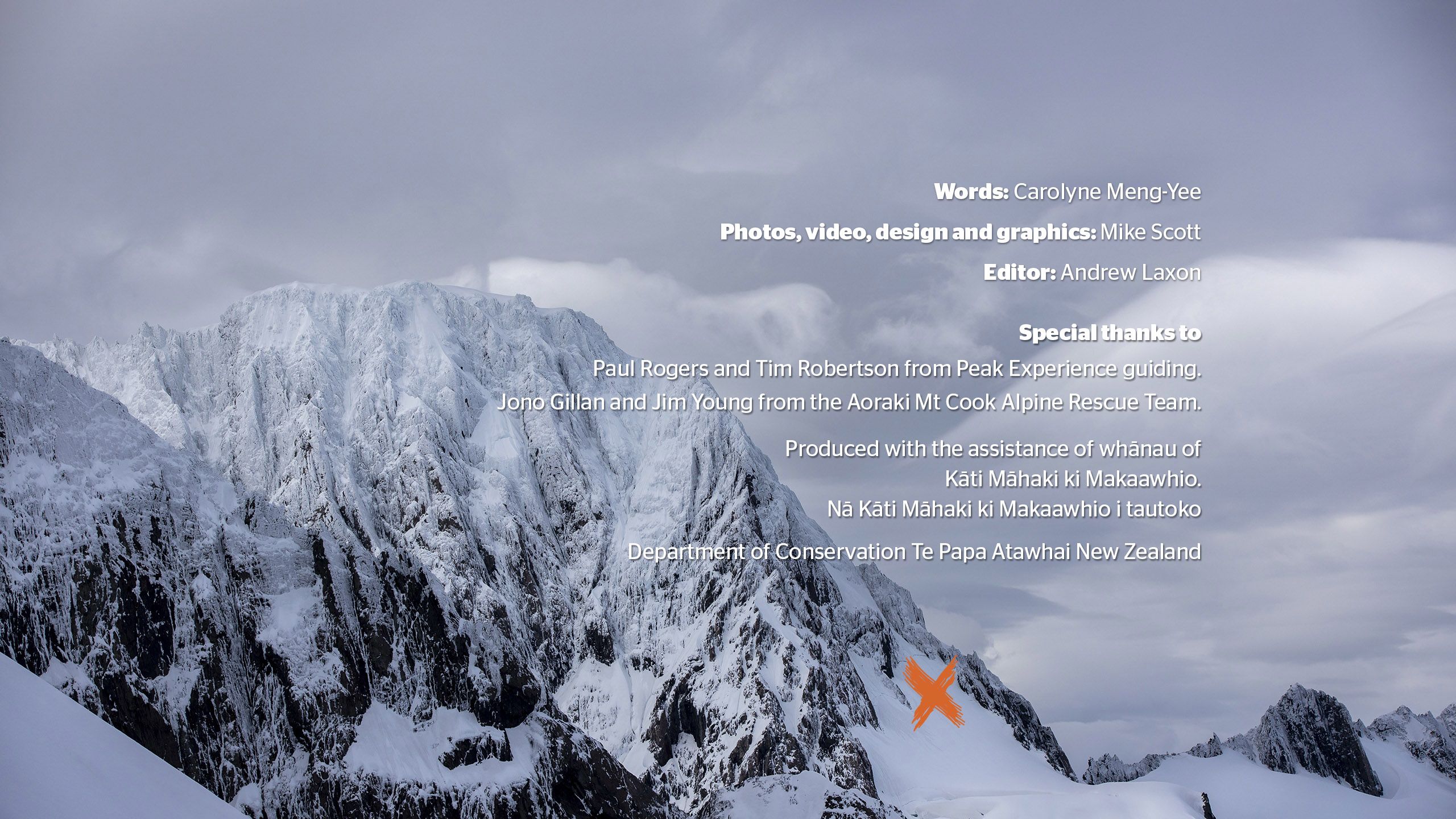 The north face of Mt Hicks.
The north face of Mt Hicks.