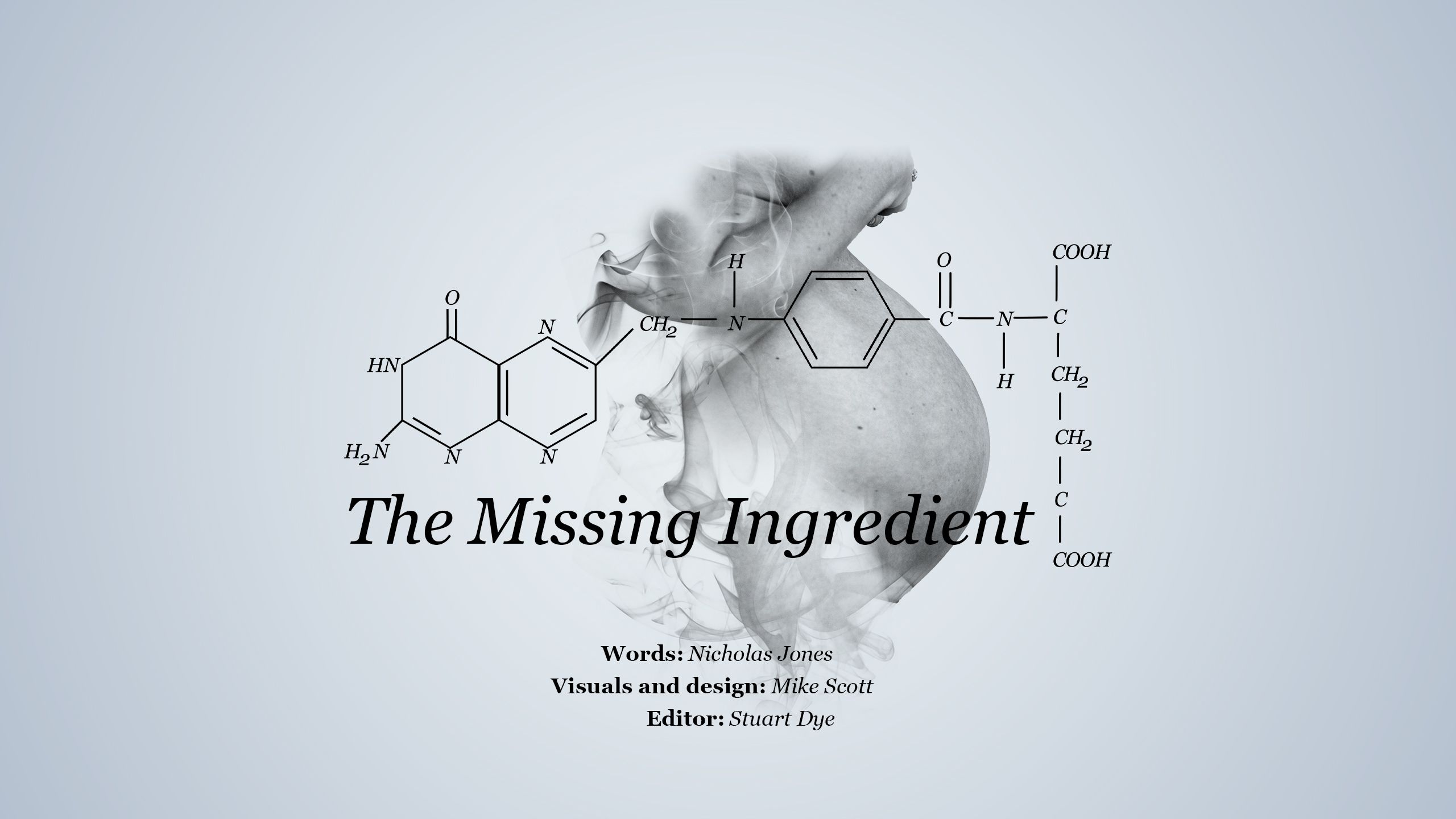 A few hours after Davina Maddox was told her unborn son wouldn't survive she felt him moving.
Her only thought at the 18-week ultrasound was whether the baby would be a boy or a girl.
Instead time stopped still. Her child had no future. The upper part of the brain and skull were missing - a fatal defect called anencephaly.
"I just remember feeling like I was falling," she recalls. "It was just awful. It was one of the worst things I've ever been through. I was hysterical."
That night the 28-year-old lay in bed and, for the first time, felt her baby move.
"It made me a bit crazy, because I knew there was nothing I could do to help him. He wasn't a normal baby. I took medication to go to sleep that whole week."
She could carry the pregnancy to term, but if her boy survived birth, he'd die within hours. Davina was also at risk of complications. She chose to end the pregnancy.
"It was a really hard decision. If I'd gone full-term, I feel that my mental state - I wouldn't have coped. And then talking to the obstetricians, they did say they felt like I made the right decision. He had one of the worst forms of it. There was just no way he would have survived."
Davina begged Taranaki Hospital staff to give her any drugs they could.
"I didn't want to feel anything. I didn't want to feel the physical part. I didn't want to feel the emotional part. I didn't want to feel any of it. But I had to.
"I don't feel like it was a termination. I felt like I was induced, in a way, because I still went into labour. I still felt the pains. I still gave birth to him."
She built courage to look at her son, and saw he was beautiful. He was named David, and spent that night with his mum. In the morning hospital staff took him away for cremation.
"I just wish I was able to take him home. That was the hardest thing I ever went through; letting him go, knowing I would never be able to see him again."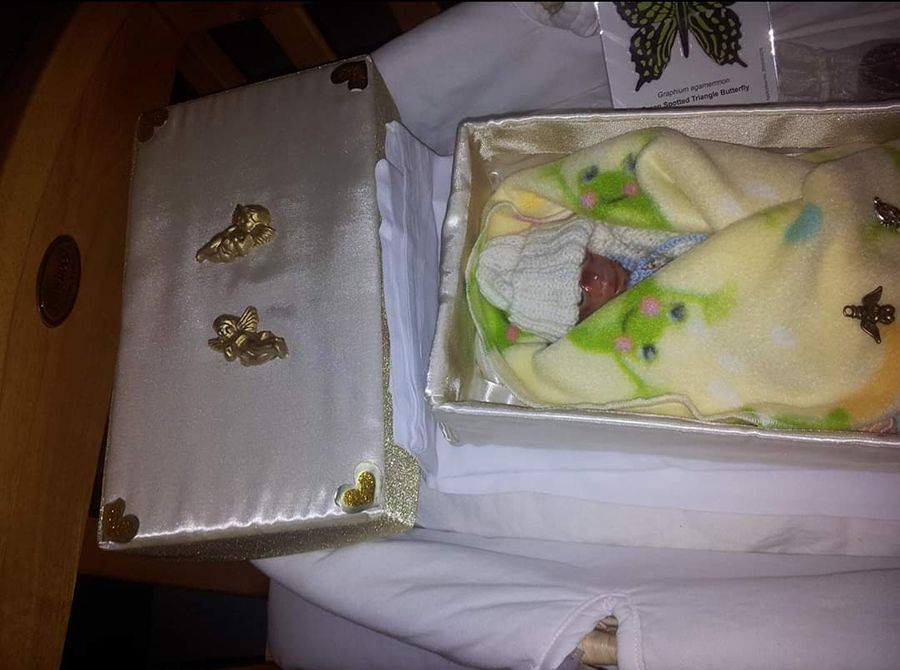 Davina's son had a neural tube defect. Getting enough folic acid considerably reduces the risk of such defects, and more than 80 countries put the vitamin into food staples like bread.
New Zealand and Australia agreed to do so from 2009, a move hailed by the scientific and medical community. But as the deadline approached the initiative was upended by a fierce opposition campaign, headed by an influential food industry lobby group warning of risks from "mass medication".
---
Media reports amplified the message and, with public concern rising, the Government backed away - despite pleas from experts that doing so caved to misinformation and would cost lives.
Australia went ahead. If New Zealand had done the same, it's estimated up to 171 pregnancies affected by a neural tube defect could have been prevented in the past decade.
"The Food & Grocery Council has the lives of a large number of young New Zealanders on its conscience," says Food Safety Minister Damien O'Connor, whose officials did that modelling.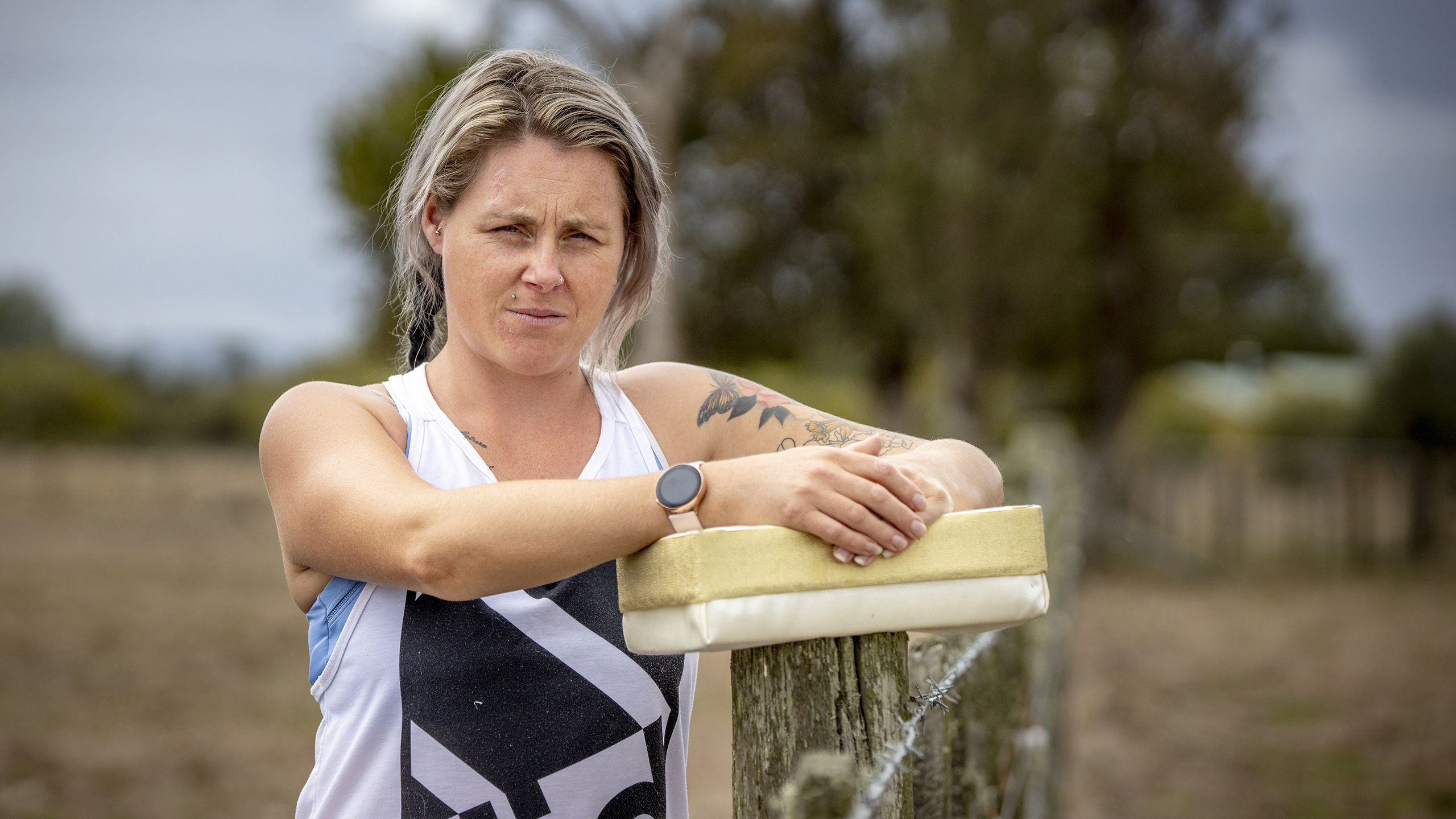 The neural tube is the part of an embryo that becomes the brain and spinal cord. Defects happen when a portion doesn't close properly, something that affects about 64 pregnancies in New Zealand every year.
Most are cases of spina bifida, which in severe instances causes the spinal canal to remain open along several vertebrae in the back, causing membranes, spinal cord or nerves to protrude at birth, forming a sac. Anencephaly, David Maddox's condition, is the other main type, happening when the upper tube doesn't close.
Such pregnancies are often terminated. Spina bifida can result in severe and lifelong disability. Almost all babies born with anencephaly die soon afterwards.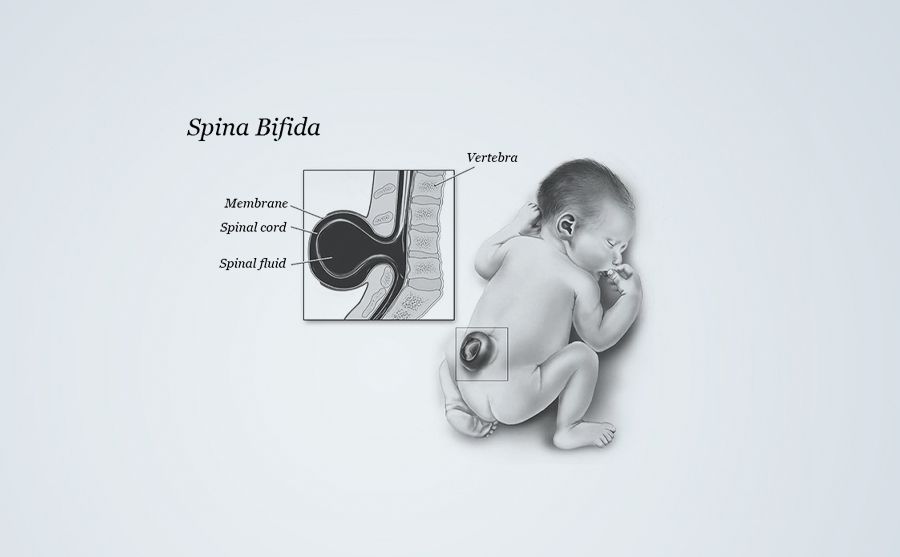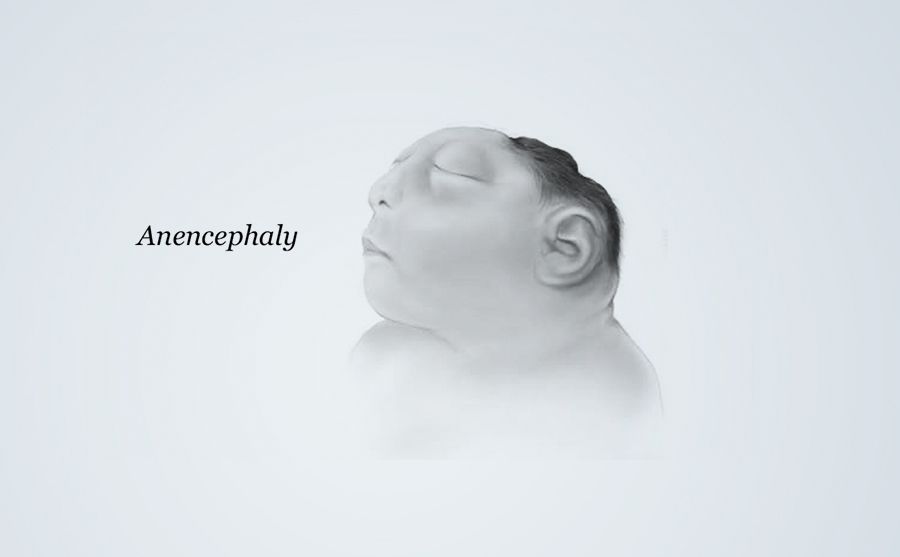 Getting adequate folate, a natural B vitamin found in foods such as leafy green vegetables, can considerably reduce (not eliminate) the risk of neural tube defects, if enough is consumed before and in early pregnancy.
It's very difficult to get enough from diet alone, and blood folate levels in most Kiwi women of childbearing age are too low to give protection. That's why women are advised to take folic acid tablets at least four weeks before conception and for the first 12 weeks of pregnancy.
However, more than half of pregnancies aren't planned - a proportion that rises for young mothers (83 per cent), Māori (75 per cent) and Pacific Kiwis (71 per cent). When those women realise they're pregnant it's often too late - the neural tube closes 15-28 days after conception.
Countries that have made it compulsory for folic acid (the synthetic version of the vitamin) to be added to staple foods include the United States (in cereal grains since 1998), Canada (in flour and bread since 1998) and Australia (bread-making flour from 2009).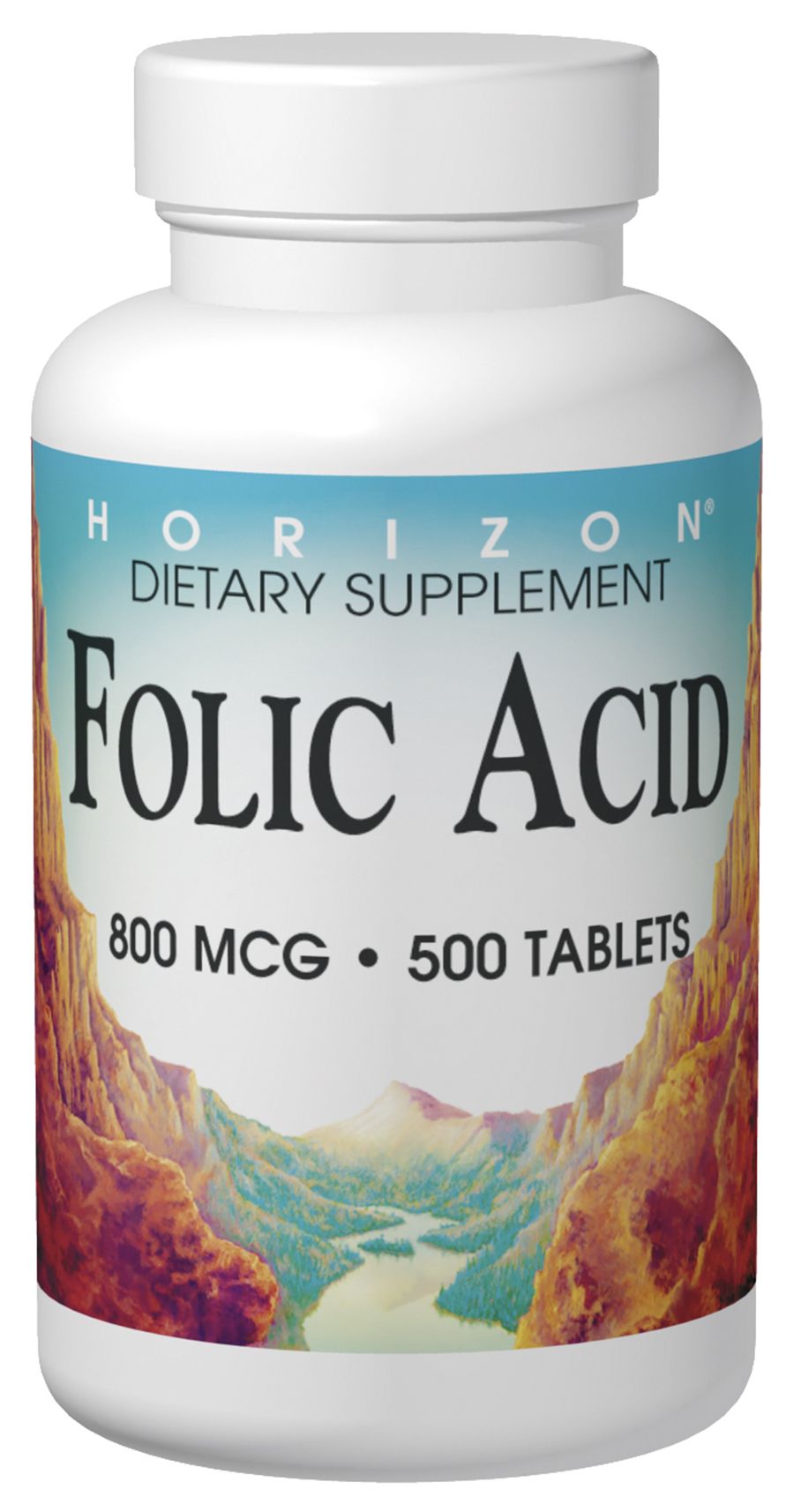 Those nations have lower estimated defect rates than New Zealand and other mostly European countries that encourage companies to voluntarily add folic acid to products.
Folic acid is added to bread-making flour in Australia - a relatively simple step given the small number of millers. New Zealand took a more complicated approach of adding it as non-organic bread is made, amidst concerns about the infrastructure needed for flour millers and exports.
The change was announced in 2007, and hailed by Food Safety Minister Annette King as "a triumph for humanity and common sense". Fortification alone wouldn't provide the recommended amount of folic acid, King stressed, and women planning a pregnancy must therefore also take folic acid supplements. However, "it will be enough to make a difference" and prevent four to 14 neural tube defects every year.
Fortification was to start in September 2009. By then a fresh-faced John Key was Prime Minister, the country was clawing back from the global financial crisis, gripped by David Bain's retrial and acquittal, and horrified by the police standoff with Napier gunman Jan Molenaar.
A debate about folic acid in bread joined those headlines, after an opposition campaign by the Bakers' Association and Food & Grocery Council, a group representing food manufacturers and suppliers and led by new chief executive and former National MP Katherine Rich.
In a media blitz the same warnings were repeated: researchers were asking whether too much folic acid could fuel ill-health including certain cancers; a pregnant woman would need to eat 11 slices of bread a day to get the recommended level; and bakers couldn't consistently dose each loaf.
"Minister for Food Safety Kate Wilkinson faces an interesting test," Rich wrote in a Herald opinion piece titled Added risk, any way you slice it.

"Will this centre-right politician - who campaigned vigorously on ridding New Zealand of the nanny state - endorse such a major intervention?

"Regulators [would] turn from targeted health programmes for small numbers of women at risk to a programme of effective mass-medication - dosing every man, woman, and child."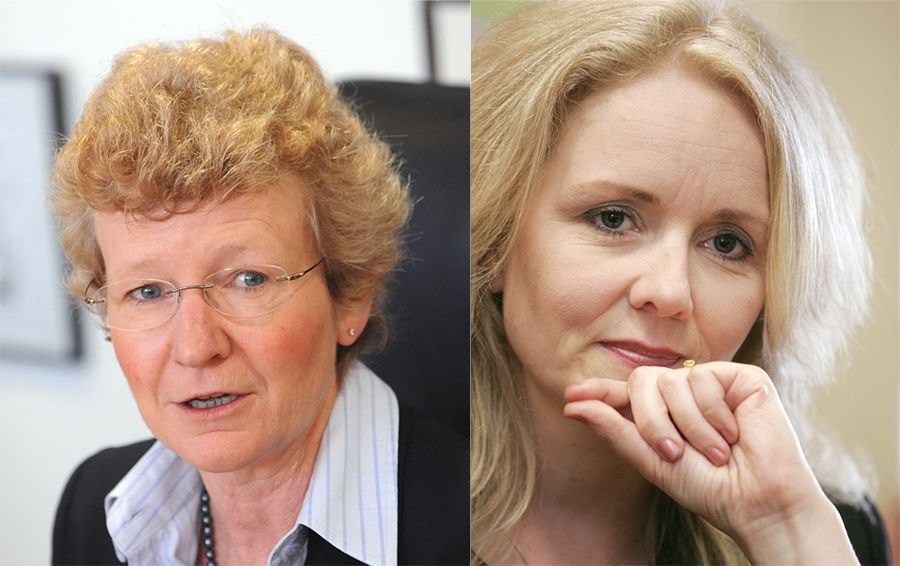 Wilkinson labelled the policy "a mess that we've inherited from Labour", and declared herself concerned about too much folic acid causing cancer.
She appeared on TVNZ's Q&A programme, and was heavily criticised by Green MP Sue Kedgley for not stopping the initiative. Presenter Paul Holmes asked why she was putting "possible poison" in his bread that might give him prostate cancer again: "You could be threatening the health of this nation…we appear to have lost our food sovereignty to Australia."
A week later Prime Minister John Key kicked for touch, deferring a decision until May 2012. Reaction broadly split into two camps: dismay by public health clinicians and scientists, and support from industry and worried members of the public.
"Quite simply I love my bread," submitted David Findlay of Gisborne. "With folate added, bread may now not be good for me."
"Dear Minister," emailed Simon Oldershaw. "Do you really expect a pregnant woman to eat 11 slices of bread a day? Maybe chocolates dipped in peanut butter or some other craving."

Bread-manufacturers submitted that the risks raised in the media hadn't been refuted properly, and therefore "we would be negligent in dosing our customers with folate". George Weston Foods NZ, baker of brands including Tip Top, raised potential side-effects including prostate cancer and anaemia - but said it was willing to voluntarily expand its range of fortified breads.

That didn't make sense to Massey University's human nutrition and physiology division. "If consumer safety is at risk (which we do not believe it is) then allowing any bread to carry this level of folic acid is irresponsible," its staff pointed out. "Government policy should not be driven by lobbyists with vested interests."

The Ministry of Health, College of Obstetricians and Gynaecologists, College of Midwives, Pharmaceutical Society, College of Physicians, NZ Nurses Organisation, primary health organisations and individual public health experts and GPs were strongly supportive of mandatory fortification.
The Paediatric Society accused industry of a PR campaign "designed to minimise the opportunity for the scientific arguments in favour of folic acid fortification to be presented to the public, and to maximise public anxiety".

Dr Joanne Dixon, a leading geneticist made an Officer of the NZ Order of Merit in 2016, attacked the "11 slices a day" line as a distortion of facts, given "this would be the case if women were only to eat bread and nothing else" - fortification alone wasn't meant to provide the daily recommended intake, but would still reduce the risk.

Lyall Thurston, spokesman for the Coalition of Parents of Children with Spina Bifida, warned the Government it was sentencing dozens of kids to death or severe disability.

"Public resistance is based on an extremely clever commercial campaign based on misinformation and catch phrases that, despite our many attempts to correct in the media, still reverberate around hairdressers, cafes and taxis around the country."

Food safety officials told their minister the health issues had already been carefully considered.

"There is strong evidence for the effectiveness...and no evidence of harm," they reiterated in a briefing. "In short, [mandatory fortification] is supported by the science."

Wilkinson - who declined to comment for this article - stuck with the postponement, then in 2012 announced a voluntary system aiming to have up to half of packaged sliced bread fortified (about 38 per cent currently is).
"The decision that was made was really based on consumer choice rather than the science...you can have scientists arguing black and scientists arguing white," she explained. "I'm not a scientist. The submissions clearly showed consumer choice was the most preferred option."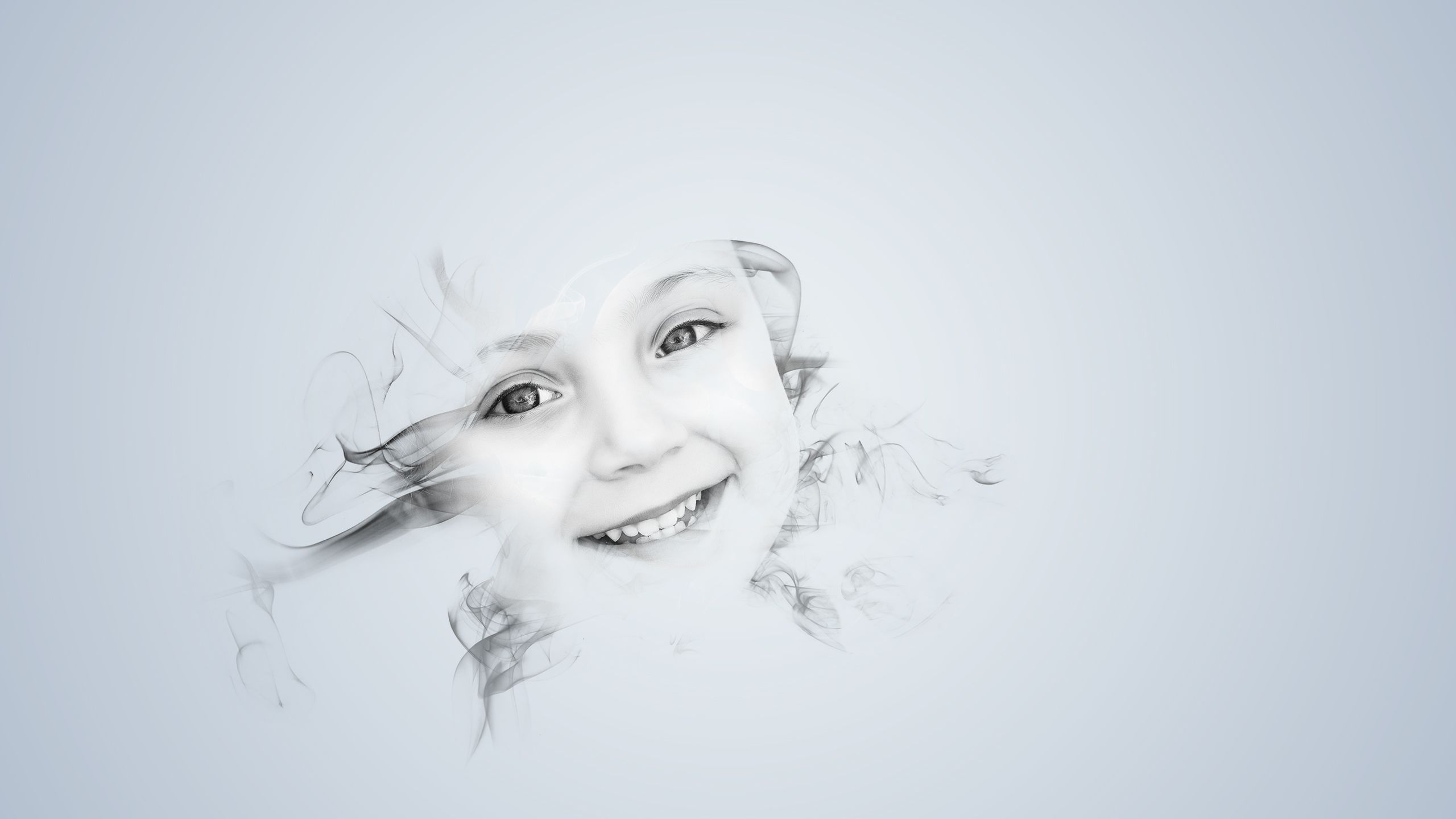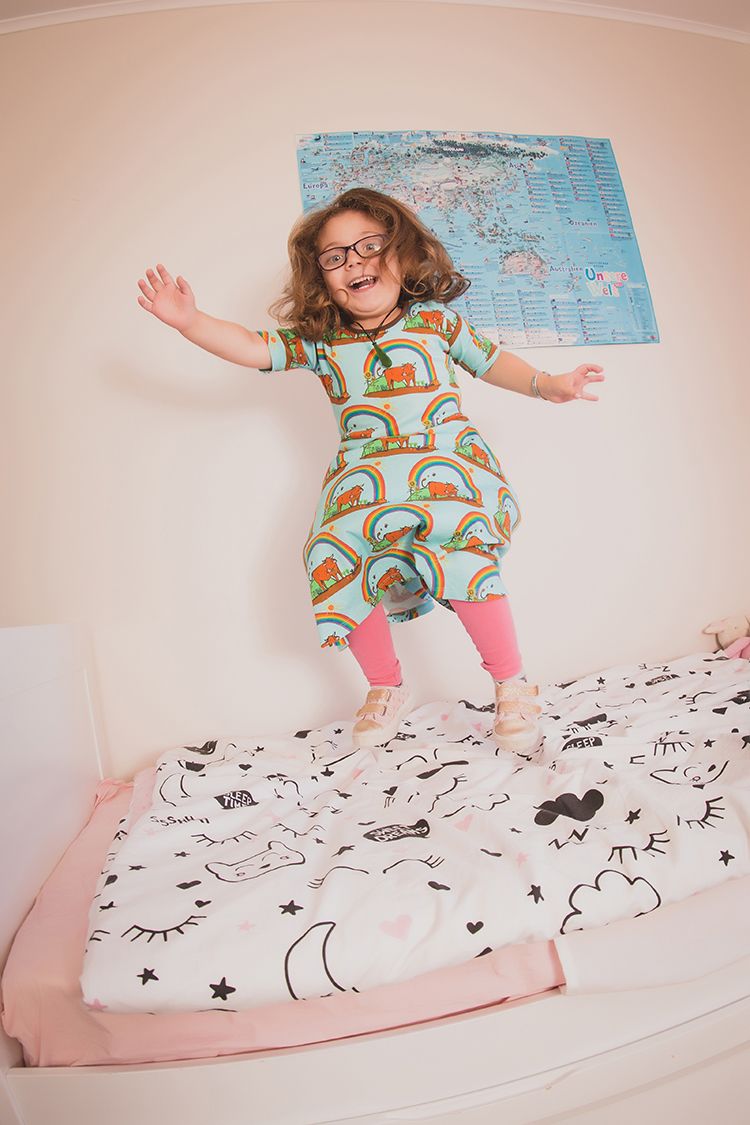 Porirua pre-schooler Miesha Cronauer is an example of the challenges kids with spina bifida face. She endured five surgeries before her first birthday, including one within 24 hours of birth to close the spina bifida lesion on her lower spine. Two weeks later an emergency operation put a draining shunt into her brain.
"Often if you close the lesion then cerebrospinal fluid accumulates in the ventricles of the brain and makes it swell, because it doesn't have anywhere else to go. In the womb, cerebrospinal fluid leaks, because the spine is open it's like an open tap," explains Miesha's mother, Dagmar.
"She had some respiratory distress, and we thought we were going to lose her."
Miesha's parents didn't know if she'd ever walk unassisted, but the 3-year-old reached that milestone - and is now in a hurry.
"Every time I see her run I'm just amazed," laughs Dagmar. "She is fierce, and she's very headstrong, which has its challenges too. She is just exceeding all the expectations."
Miesha can't empty her bladder entirely, and needs catheterisation multiple times a day. She still has a shunt, which sits behind her right ear and drains cerebrospinal fluid into a tube running through her neck and emptying into her abdomen.
Dagmar, who looks after Miesha and Julius, 2, by herself, is returning to part-time work. Her mother is here from Germany to help for three months.
Despite those stresses, Miesha lights up her life. Dagmar was offered a termination multiple times, and worries enough information and support isn't provided.
"Yes, it's challenging. And, yes, of course you do want to have a child who doesn't have disabilities. But the things Miesha has overcome - it's just amazing to see that."
Dagmar took folic acid supplements before and in early pregnancy (getting enough folate reduces but doesn't remove the risk of spina bifida). She still supports mandatory fortification, to stop other expectant parents being offered a termination, or children facing the obstacles her little girl contends with.
"Miesha hates getting her catheter done, she doesn't understand. All she wants is to play and run around - not lie still for 10 minutes and get a catheter put in her urethra multiple times a day. She tells me it stings and hurts.
"As a parent you worry about the future a lot."
The extra lifetime cost for a person with a neural tube defect is estimated at $938,000, including lost productivity and healthcare. It's more for severe cases; a study of spina bifida patients at Wellington Hospital put surgery and hospital costs alone at almost $950,000 for the first 21 years of life. On average, each teenager had 20 operations.
After mandatory fortification in Australia the rate of neural tube defects dropped by 14 per cent overall, 74 per cent for indigenous women and 55 per cent for teenage mothers.

Partly because of those findings, our Ministry of Health asked the PM's Chief Science Advisor and the Royal Society to assess benefits and risks. An expert panel led by Sir Peter Gluckman dove into all evidence, including from clinical and population studies.

Their peer-reviewed report was clear: unequivocal benefits of mandatory fortification of packaged bread outweigh any potential adverse health effects, with "no evidence of harmful health effects of folic acid supplementation in adults, at least at low doses in the range suggested for fortification".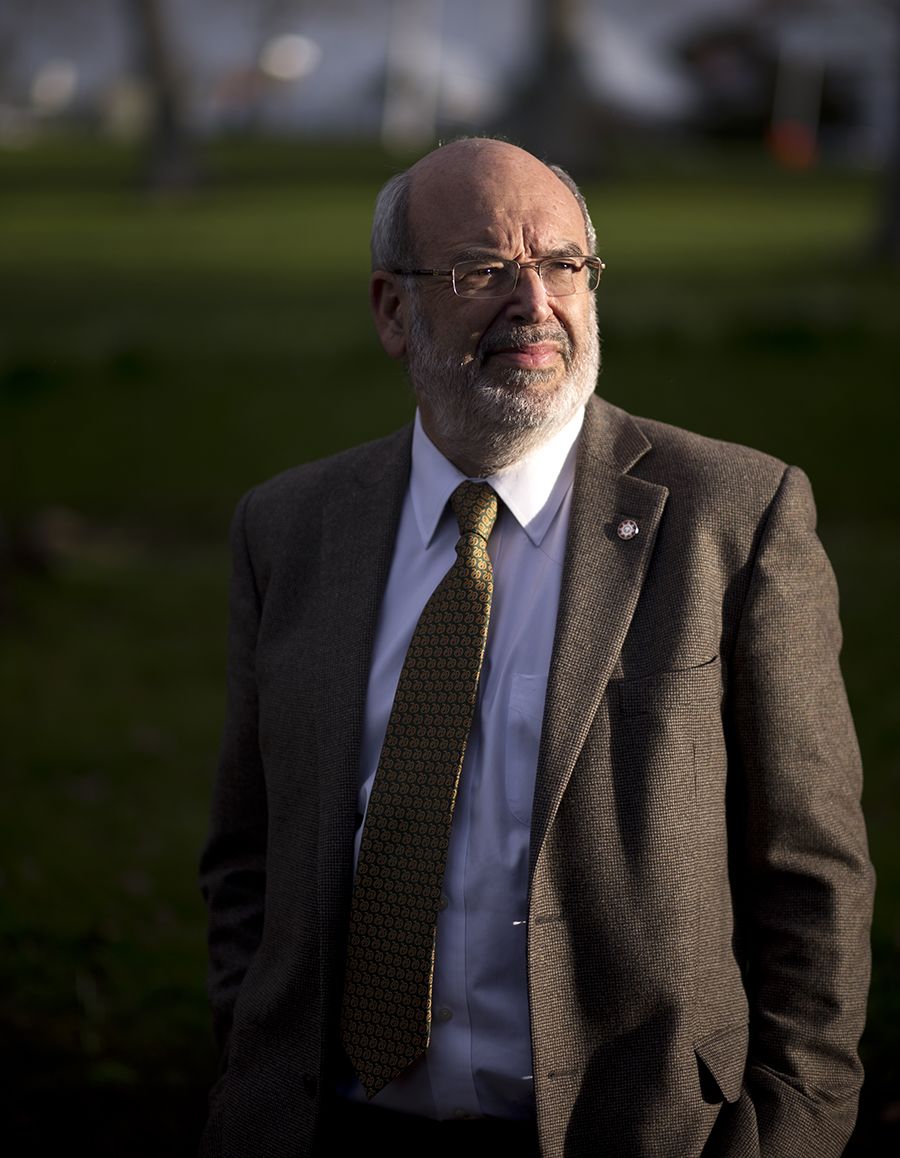 Most data suggests no cancer link, the June 2018 report found, but some limited evidence from genetic studies suggests, for some people, higher blood folate is weakly associated with increased risks of colorectal and prostate cancer, and lower risks of breast and total cancer.
"The associations seen in the genetic studies are not necessarily causal, and their public health significance remains uncertain especially when compared with the undoubted benefits of mandatory folate fortification," the scientists and panel of health experts agreed.

Last year the Ministry for Primary Industries (MPI) released its own report that concludes: "If mandatory fortification of bread had occurred in 2009, it is estimated that 120 to 171 pregnancies affected by a neural tube defect could have been prevented over the last 10 years."

More than half of such pregnancies are terminated or result in stillbirths. The real toll is likely bigger, because miscarriages that happen earlier in pregnancy aren't counted.

MPI called for feedback on three options: keep the status quo; boost the voluntary target to 80 per cent; or mandatory fortification of all non-organic bread, wheat flour for bread-making, or wheat flour.

Wheat flour would cover bread, cake, pastry or plain, and prevent an estimated 252 to 405 neural tube defects over 30 years, compared to the current voluntary regime. However, it may result in children getting too much folic acid.
Officials don't see the same risk in fortification of bread. Adding folic acid in the breadmaking process could stop up to 270 extra cases over 30 years, but thousands of bakeries would have to test their products.
Fortifying non-organic wheat flour for bread-making (as happens in Australia) is estimated to prevent an extra 162-240 cases over three decades, and save $32 to $54 million. Fortification would be 2-3 milligrams per kilogram of flour.
Overall, the bread and bread-making flour scenarios were estimated to reduce neural tube defects by approximately 10-20 per cent, compared to current fortification.
Katherine Rich declined to be interviewed, but a council spokesman slammed the Food Safety Minister's comments as "unfair, ill-timed and unnecessarily inflammatory, given the food industry has worked extra hard on voluntary fortification over the past 10 years, and being made at a time when we are working around the clock to feed New Zealanders as we fight Covid-19.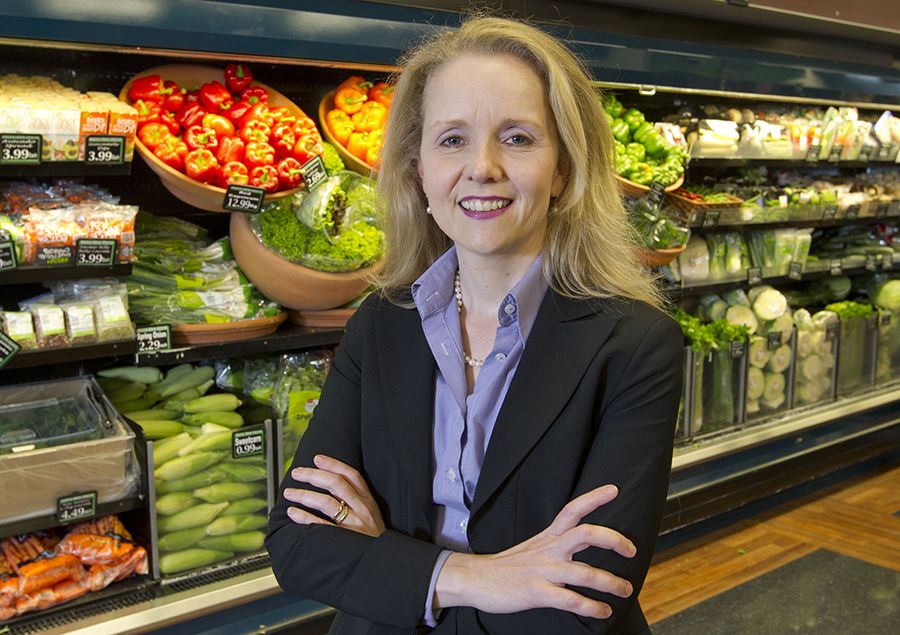 "He seems to have the false impression that a single industry association with absolutely no regulatory power can decide New Zealand's food policy, when this is clearly the role of the Government, the Ministry for Primary Industries, and Food Standards Australia New Zealand."
Opposition was informed by extensive advice and research, he says, particularly from Professors A. David Smith and Helga Refsum at Oxford University's pharmacology department, "who have worked almost exclusively on this subject for a combined total of 50 years".
The academics' 2012 report found the proportion of Kiwi women at risk of NTDs was falling, the general folate status of women of child-bearing age was the same or better than in the US, which has mandatory fortification, and warned "thousands of people may possibly suffer harm".
The "11 slices a day" reference originally came from NZ Food Safety Authority papers, the council spokesman pointed out, and Kiwi researchers had also called for caution, including in a 2003 Medical Journal paper.
The Cancer Society has in the past raised concerns about possible risks for those with cancer precursors or cancer. It supports fortification of bread-making flour, saying benefits outweigh any potential cancer effects - but wants ongoing research and monitoring "due to the research inconsistencies".
The Food & Grocery Council says it respects the evidence presented in the 2018 report by the Chief Science Advisor and Royal Society, but remains cautious about mandatory fortification, believing the voluntary system should continue in the interim.
Its main health concerns: over-consumption of folic acid including by children; whether an elderly person with high folate but low vitamin B12 levels could have faster cognitive decline; and what unmetabolised folic acid might do to the nervous system.
The group suggests "mitigation measures", including B12 fortification at the same time as folic acid, adding another form of folate to avoid any problems with unmetabolised folic acid, and more consideration and investigation of overconsumption in young children.
"Evidence is emerging of harm," it warns in its submission to MPI. "The question is when is it conclusive and should we apply caution in the interim. [Over-consumption] and other health risks were considered by the US National Institutes of Health in August 2019. It would be sensible and responsible to consider the report of that enquiry before proceeding."
Professor Smith, whose work informed that submission, says he understands the US institutes report has been sent for publication.
"The NZ Government would be wise to await the publication of this report...the bottom line is the inescapable fact that mandatory fortification exposes the entire population of 4,951,500 to extra folic acid and so we must be very sure that no harm can result."
MPI isn't aware of any such review, and says there's no consistent evidence that fortification risks harm - and categorical evidence it reduces pregnancies affected by neural tube defects, and shifts births that happen to the less severe end of the scale.
No evidence of cognitive decline risk was found by the Chief Science Advisor and Royal Society report, nor harm from unmetabolised folic acid (the Food & Grocery Council says caution is nonetheless needed because of research including from Australia raising possible harms).
The UK has a voluntary system but, like NZ, last year consulted on making fortification of flour mandatory. A scientific advisory committee that advises government organisations has consistently recommended that step.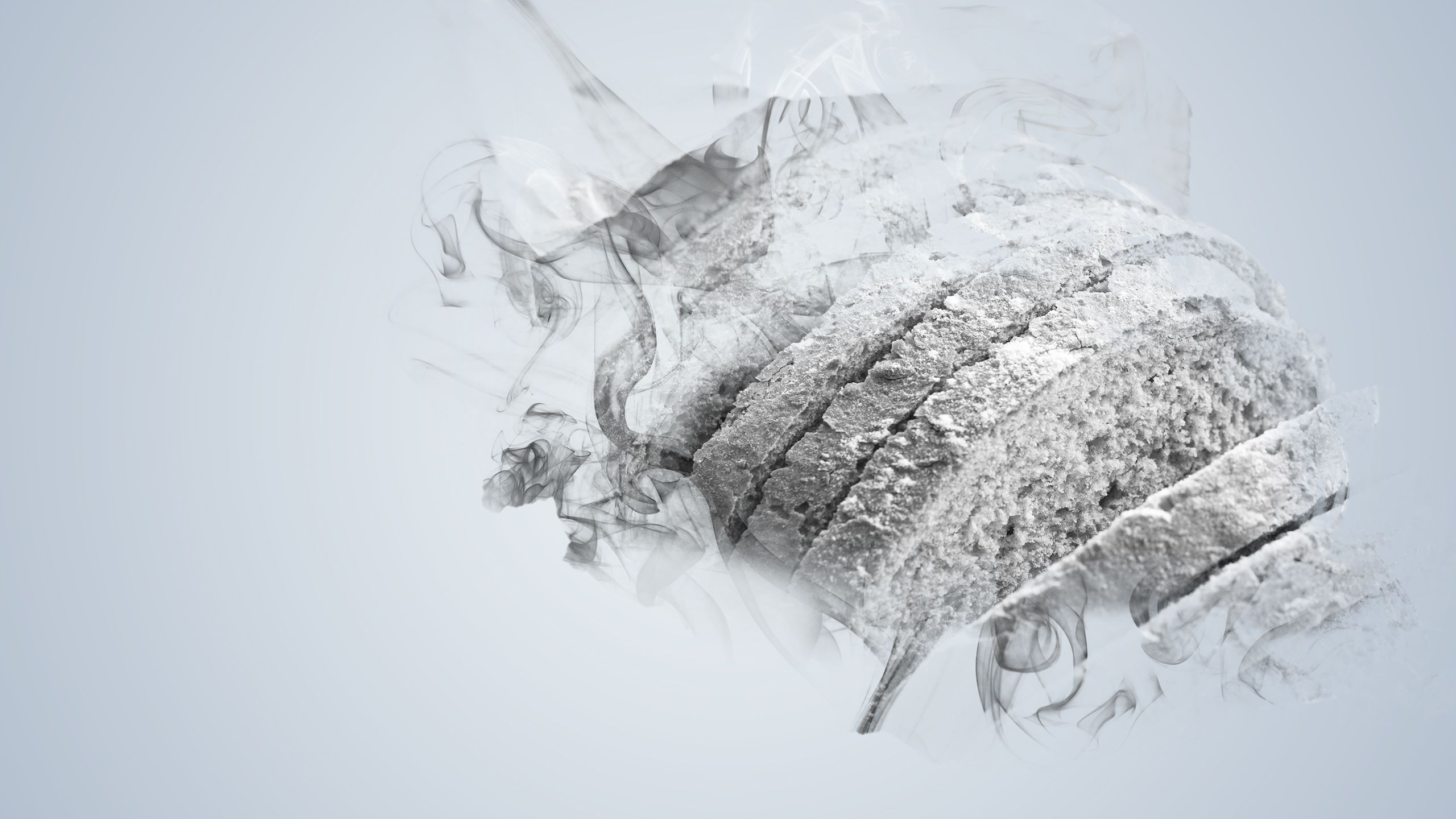 Gluckman was chief science advisor from 2009 to mid 2018. Shortly before his appointment he told Prime Minister John Key there was strong evidence for mandatory fortification.
"Scientifically, it was the right thing to do," he says. "Politically, it was impossible at that time - because the food industry had published lots of scare tactics about it, and the medical profession and the paediatrics and obstetrics community had not adequately rebutted that.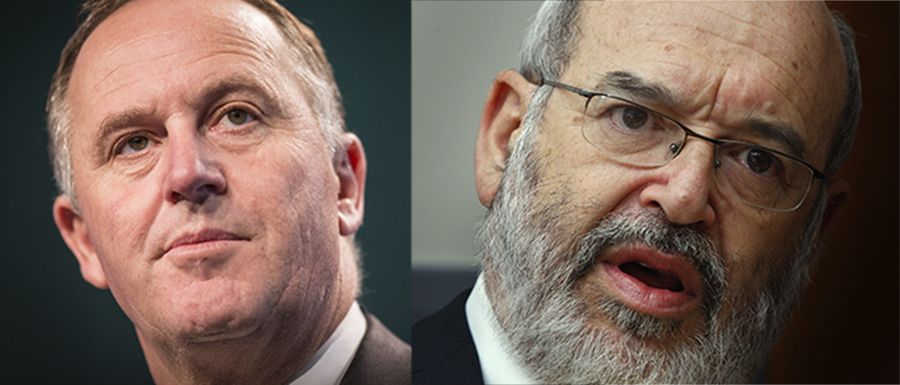 "You can't expect ministers to be scientific referees. If they're hearing different views which appear to have some level of credibility, they will walk away from the problem."
He hopes the current political crop doesn't do so.
"Morally, it's the right thing to do...the reality is, every country that I can think of that systematically looked at it has, in one way or the other, come down on the side of favouring supplementation."
Dr Andrew Marshall works with kids living with spina bifida in his role as clinical leader of child health at Wellington Hospital, and says the toll of delaying folic acid fortification has been enormous. One example: parents bringing in babies when brain shunts malfunction.
"As the pressure builds in their heads they come into hospital vomiting," Marshall says.
"It's a tragedy. Australia and New Zealand made the right decision, backed by good science - that they would both proceed to fortification. The case was as strong then as it is now."
Marshall sat as a Paediatric Society representative on official working groups throughout the folic acid debate, and says Donald Trump would recognise the opposition campaign.
"All you need to do is spread a message, even if you know it's false. Mud sticks, and it's just enough to get people concerned.
"It's just like smoking or climate science - you can find a few scientists here or there who have looked at the data and come to other conclusions. But the overwhelming weight of the evidence is towards the other position. Science doesn't work in absolute proof, it works in probability.
"Having been on the inside of it, it makes you look at democracy in a different light. It's disconcerting, to see how much power lobbyists have to inform government policy. That to me was a disturbing eye-opener."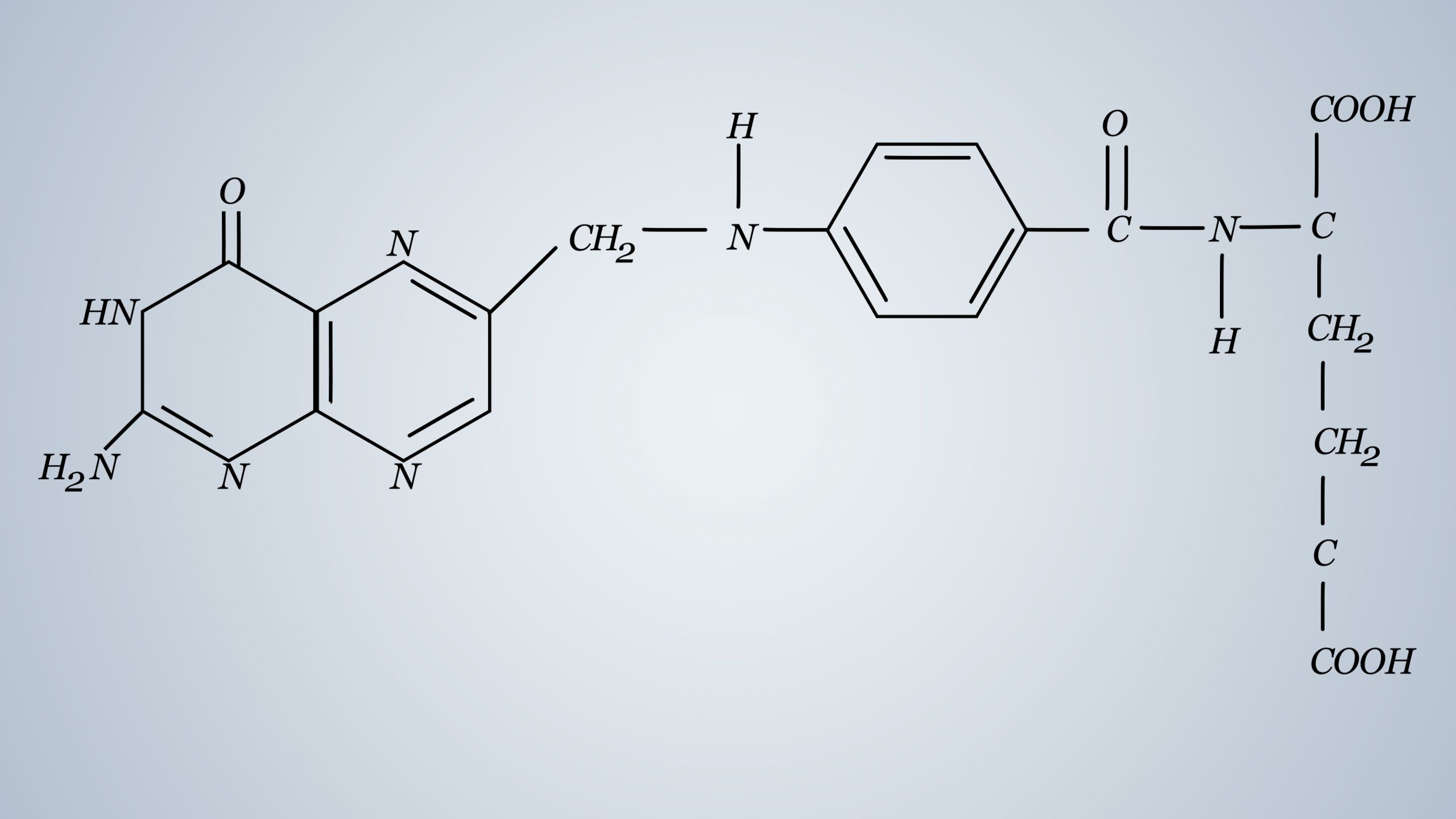 MPI's work is paused because of the whole-of-government Covid-19 response, but O'Connor says he wants mandatory fortification approved before the election (a two-year transition period is proposed).
Fortifying all non-organic bread-making flour (his preference) has the backing of the Green Party - a big shift, after its past opposition. However, a roadblock looms in the form of NZ First. Cabinet will need to sign-off the change to the food standard shared with Australia.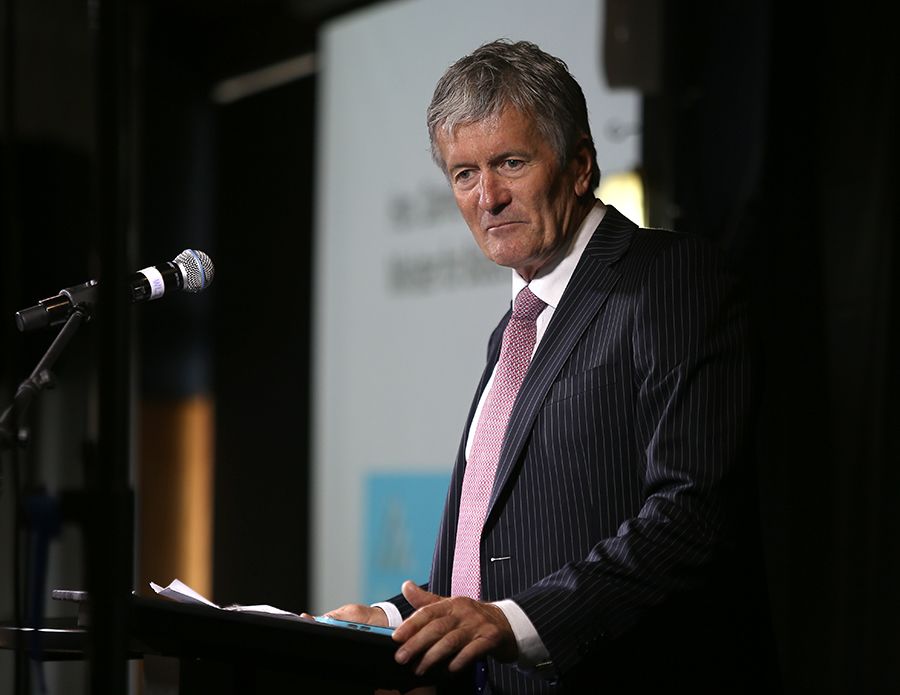 "I am currently frustrated with New Zealand First's view, which at this point does not support mandatory fortification," O'Connor says.
"I would rather seek support across the coalition parties for this, given its importance. And I was progressing that conversation before Covid hit us."
The Baking Industry Association didn't respond to requests for comment. The Flour Millers' Association, which represents the country's six flour mills, says if mandatory fortification of flour is chosen, its preference is bread-making flour. Cost estimates for needed equipment are pending.
Secretary Andy Worrill says his members acknowledge that "robust research has been undertaken to cover all aspects of food and people safety, as well as unequivocal evidence of global success in introducing mandatory fortification of folic acid to reduce the incidence of neural tube defects".
The National Party caucus will discuss any position put forward by the Government.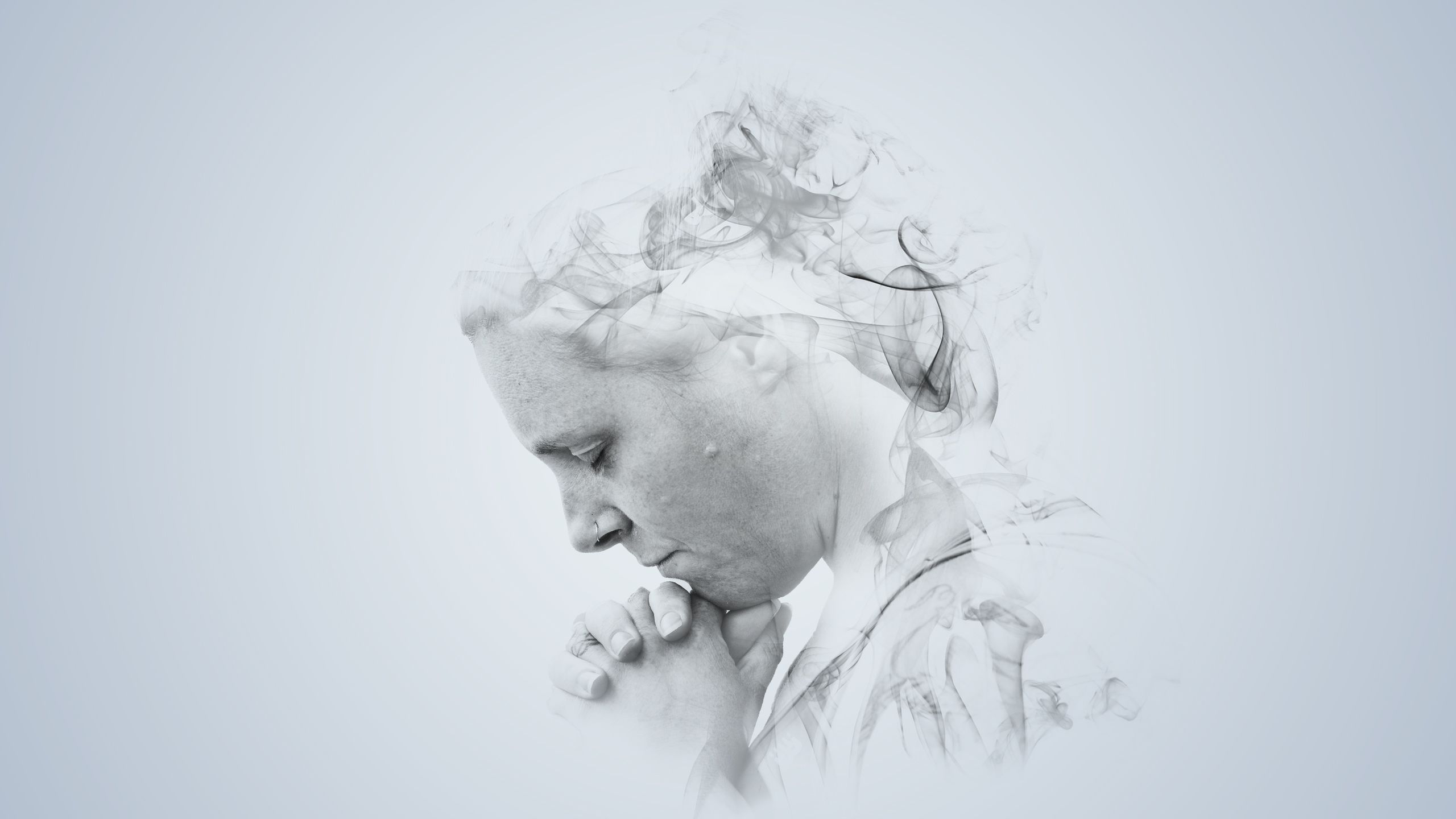 Davina learnt she was pregnant at seven weeks, and did everything to be healthy; ate well, took folic acid supplements and vitamins, even drank mineral water.
However, by that stage her son's neural tube had failed to close. It's impossible to know if folic acid or mandatory fortification would have made a difference, but she supports putting the vitamin in bread.
"Babies aren't always planned. If it can prevent one family from experiencing [anencephaly], why not? No one deserves to go through that."
The 35-year-old now lives with her three children and new partner on a dairy farm bordering Huntly. After our interview she fetches a shoe-sized box, painted gold. Inside is another container, this one smaller than a deck of cards.
The bigger box is where David lay when his mother wasn't holding him. The smaller one keeps his ashes. Kept with those are his ultrasounds and pieces of cardboard with twin smudges of ink, each no bigger than a thumbnail.
It takes a moment to realise they are hand and feet prints, pressed by Davina before they took her son away. She's had them traced and tattooed on her forearm.
"The anniversary has just passed, and I was thinking that he'd be 7," she says. "He would be at school, he'd be playing with Rocco. I do think about that."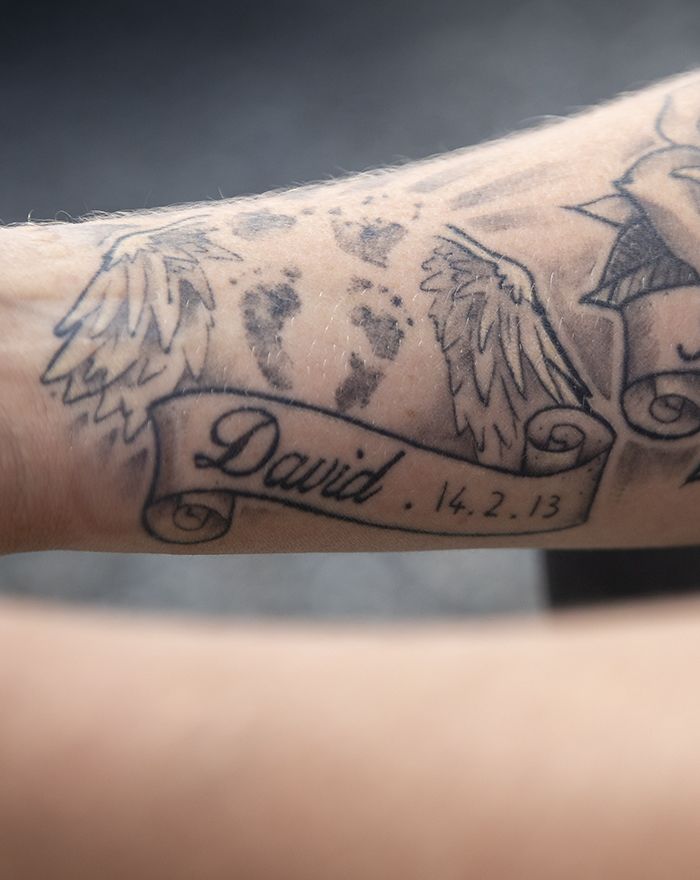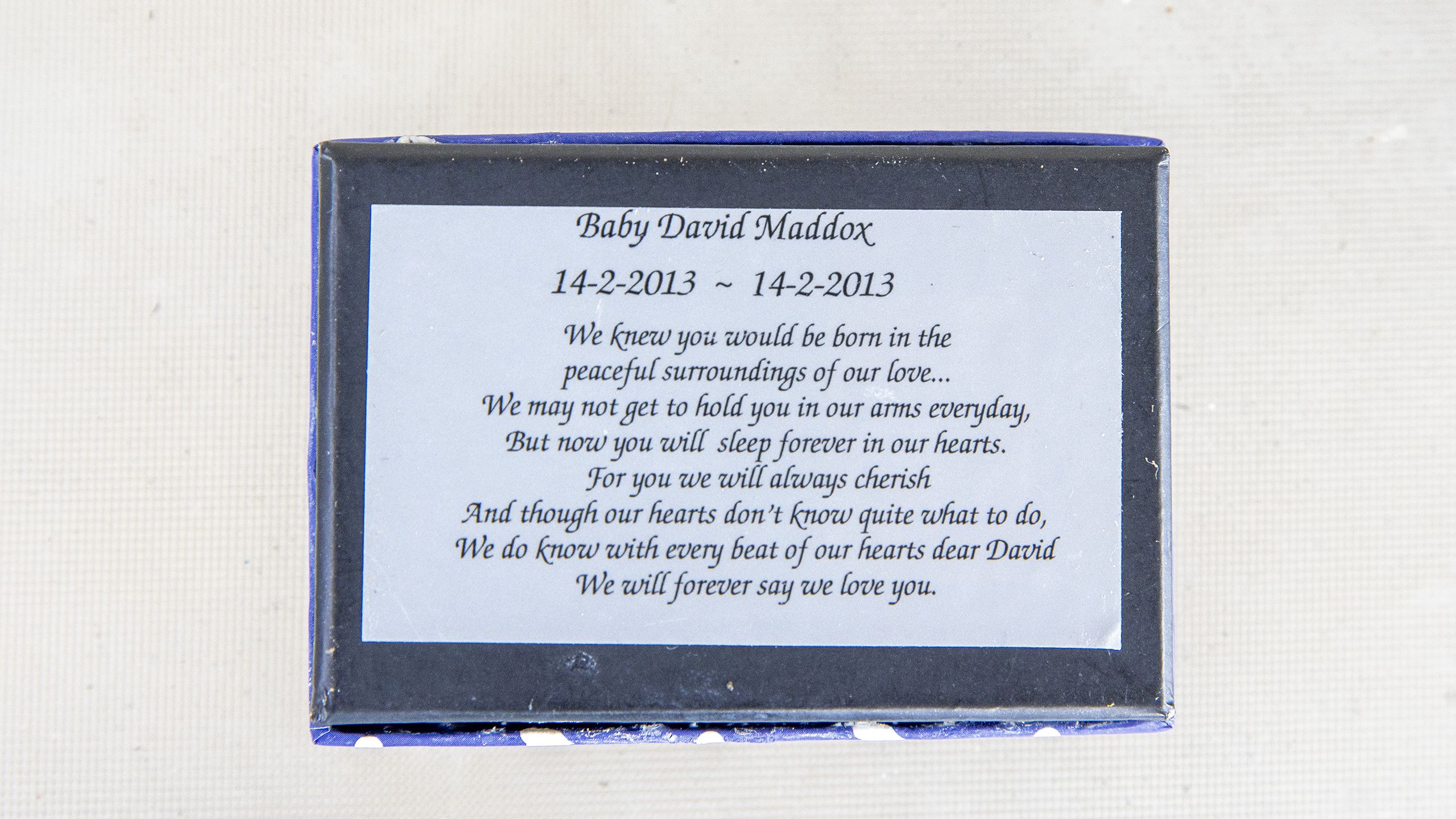 What is the NZ Food & Grocery Council?
An industry association for the companies behind our food, beverage and grocery brands. Its 230-plus members directly or indirectly employ almost 500,000 people - one in five of the workforce - and includes major players like Heinz Wattie's, Coca-Cola Amatil, Nestle, Unilever, Goodman Fielder, Fonterra and Sanitarium.
That economic stake provides influence when lobbying politicians on issues that affect members, including trade practices and food legislation.
The council strongly opposes anti-obesity regulation like sugar taxes, for example. Instead, and at the Government's direction, it was the secretariat of an industry taskforce that proposed voluntary steps, including making products healthier.
Katherine Rich took over as the council's chief executive in March 2009. A National list MP since 1999 and an economic and social liberal, she was part of John Key's shadow Cabinet and a moderate face of the party, before deciding to leave Parliament ahead of the 2008 election.
Other special interest groups that lobby on behalf of an industry or sector include Federated Farmers and Medicines NZ . There are also dedicated lobbying firms, and unions including E Tū and the Council of Trade Unions. Lobbying can be done through direct meetings or contact, submissions to select committees or through media coverage.