Two dairies were robbed in Levin within minutes of each other this morning.
Following the hold-ups, police pursued a car which was allegedly driven off at speed before crashing into a bridge.
Sergeant David Wilson said police received a report of an aggravated robbery at a McArthur Street dairy around 9.18am.
"A second report of aggravated robbery at a different dairy on Makomako Road was received around 9.40am."
Wilson said officers identified a person of interest and attempted to pull him over on Hokio Beach Road around 9.50am.
Wilson said the driver allegedly fled and a brief pursuit was initiated.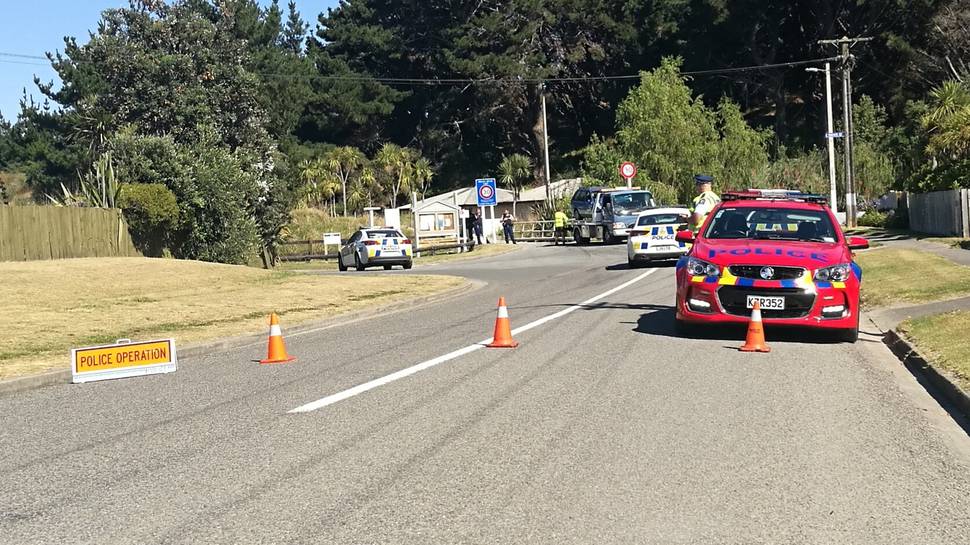 "After a couple of minutes the vehicle crashed into a bridge on Muaupoko St."
Wilson said the driver was uninjured.
Hokio Beach resident Tony Hitchcock was one of the first people on the scene when the car crashed. He said he heard sirens go past his house, and followed.
"I only saw the aftermath," he said.
Mr Hitchcock said he was visiting the scene as a concerned citizen, as he didn't know the nature of the emergency at the time.
"It's a typical response, to make sure everyone's all right and 100 per cent. Some people don't, others do. It would be a sad day if we didn't jump in and help when we can."
A 17-year-old male is due to appear in Levin District Court tomorrow charged with aggravated robbery, demands with intent to kill, failing to stop, and dangerous driving.