Thirty years ago when Des and Brenda Hughes' children were small, the couple moved from a semi-rural property on the outskirts of Auckland into the heart of Remuera, on one of its most popular streets.
"One of our main reasons for coming here was to be close to good schools and our son and daughter went to Victoria Avenue Primary then on to St Kentigern and St Cuthberts.
Of course we're in the double-grammar zone so that would have been another option," says Brenda.
The house they bought was a pretty little bungalow on a full site and later they bought more land taking it to 817sq m in total.
"We don't know much about the history of the house, just that it was built in the 1920s," says Des.
Inside, three good-sized, sunny bedrooms enjoy ample storage space and the middle room's wardrobe also contains Brenda's work station.
"I like the fact that I can simply slide the door closed to hide it, then walk away," she says.
The house has both a formal lounge, and separate dining room (with an original coal range still inside the wall) while the kitchen has a sunroom adjacent.
"This is our breakfast room and the place where we relax and read," says Brenda.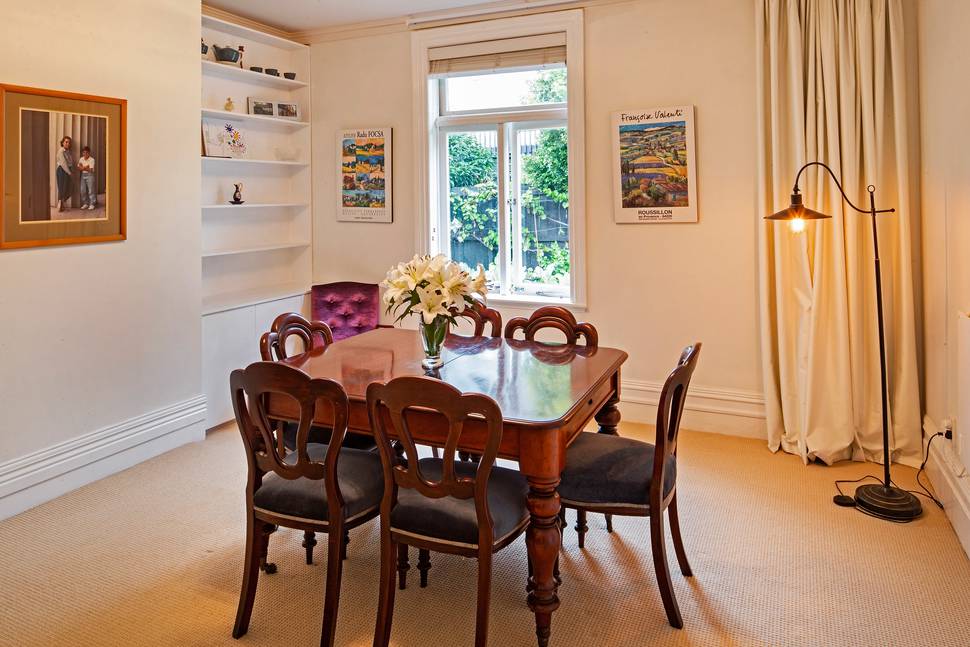 The light, bright bathroom is at the back of the house and there's a big, separate laundry that opens to the backyard and clothesline.
There's a deck to the side of the property, near the single carport, and a patio space on the front lawn, which is quiet and private and ideal for a late-afternoon drink.
Both Des and Brenda are keen gardeners and the section has been ideal for growing roses in particular, and Des is very proud of his vegetable garden.
Brenda says that with our hot summer and the recent rain, her roses — and especially the Iceberg variety — have lasted longer than ever before and even have new buds on them.
Because the property is situated in a dip in the road it's largely protected from extreme elements, such as wind.
"We love the trees and the birdlife around here. Just this morning we had a kereru visit us and its song was really beautiful."

Brenda says there have been lots of advantages to living where they do. "It's handy to practically anything you could possibly need."
When she was working she would walk to her job at Auckland Hospital, while Des could drive to his city workplace in just a few minutes.
"We like the Remuera shops and the library and Newmarket isn't far away either," she says.
Des and Brenda also enjoy walking and there are some great routes nearby.
They say the neighbours are all very pleasant and they'll miss them when they move to a new, smaller property, still in Remuera.
The couple are philosophical about leaving Portland Rd and they know that being a mixed-housing suburban zone, their section will definitely appeal to developers, but it would also be possible to keep the existing house and extend it, up or out.
"We've had our time here now and it's been very happy," says Brenda.
"Of course we'll be interested to see what happens to it in future though."