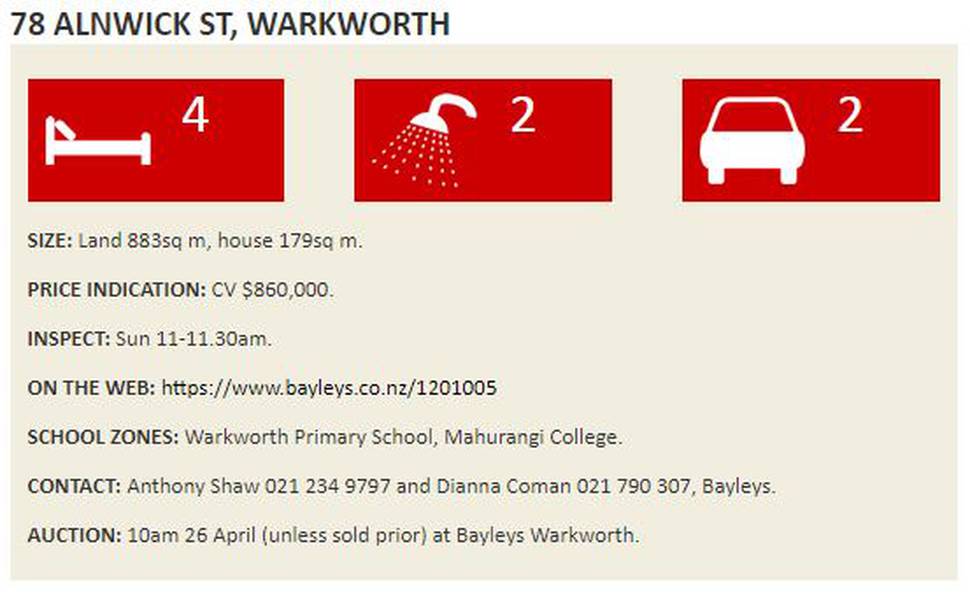 A couple who sold both their properties to build this house in a Warkworth subdivision say it highlights how glorious it is to live in a new home.
Grant Sutherland, a licensed builder whose company is Omaha Builders, built this contemporary single-level home for he and partner Glenys Wech two years ago.
Grant says: "This is our dream home. People basically walk in the front door and say 'Wow!' looking at our view.
"We look out facing north, towards the Dome Valley and the hills. It's a view which can't be built out."
To build in premium Warkworth subdivision Jade River, Grant sold a property he had in Wellsford and Glenys sold an old villa she owned on the other side of Warkworth.
Grant says: "Moving in here just underlined to us how great it was living in a brand new home.
"It's double glazed and so warm and everything's so easy, so you really can't get much better than that. The insulation is about triple what it used to be in the old days."
Grant, who enjoys fishing and golf, was impressed with the job the developer did when subdividing Jade River.
"We're on a big, wide street with decent sized sections, the sort of area where people enjoy morning and afternoon walks. And it's only about two minutes' drive from the shops."
The couple, who've shared the home with cat Buzz, wanted a house with simple, contemporary lines and good flow.
Grant's pleased with the job their architect, Martin Harnish, did designing the timber weatherboard home with a low hip roof and extra-wide surfeits.
The house is down a driveway, at the end of which is an internal-access, carpeted double garage with laundry.
Glenys is a gardener by trade and Grant says the low maintenance hedges and gardens she designed, including raised vege patches, have enhanced and softened the home.
As soon as you come in the front door you admire the north-facing view.
The open-plan kitchen-living-dining room flows on to an entertaining deck of nearly 30sq m, with glass edging so as not to interfere with the outlook.
The deck is their favourite place, where cavity sliders make the indoor-outdoor transition seem seamless.
The kitchen features bar seating, white cabinetry with soft-close drawers and a stone benchtop. This open-plan area has a heat pump and can be closed off from the rest of the house if desired.
Off a hallway are two bathrooms and four bedrooms, one of which Glenys uses as her sewing room, whipping up everything from cushions to wheat bags which she sells at local markets.
There's a free-standing bath and a separate shower in the main bathroom, while an en suite opens off the master bedroom with walk-in wardrobe.
Grant has built a workshop under the house. It is lined with ply and has a concrete floor.
The couple have bought a lifestyle property in Mangawhai. Grant says they'll be sad to farewell this property, but he's excited about moving to one where he'll have a big shed and a ride-on mower.