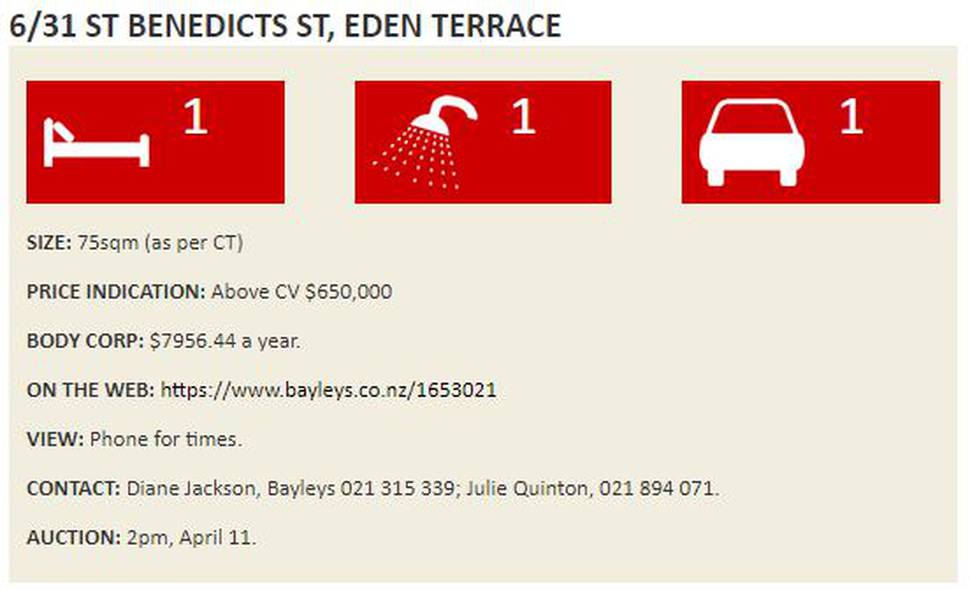 Industrial features and huge windows filling this character apartment with light were the key points prompting Bennie Black and Zoe Hoeberigs to sign their names on a purchase agreement in 2015.
"The building is special," says Zoe of the building, which was originally a factory but converted to apartments in the 90s. "It doesn't look much from the outside but is filled with interesting apartments, each one different."
Although they have ground-floor access, because of their location within the building, and the northwest perspective, Bennie and Zoe have elevated urban views over Grafton gully.
"We are blessed to have heritage buildings all around; many people comment that you don't feel like you are in Auckland," says Zoe.
"There is also a view of the Sky Tower and a sneaky glimpse of the Harbour Bridge.
"We have sun all day long, it streams in during the day and then we enjoy fiery sunsets at night. Even on grey days, the apartment is light and airy."
Before they moved into their apartment with their retired greyhound, Tui, there were renovations they wanted to make to improve their new home.
"We ripped up damaged flooring and refinished the interior linings. We also installed a new kitchen and refitted the bathroom," Zoe says.
The kitchen now has Fisher and Paykel appliances and stainless steel bench tops, adding to the industrial theme.
"We wanted to create a clean and modern feel, while still celebrating the unique features of the apartment — namely the high ceilings, exposed brickwork and concrete floors."
They also refurbished their large deck, accessed through french doors from the living space, with space for seating, plants and a barbecue.
In the bedroom, they added a custom wardrobe joinery unit with an oak counter top, drawers and more storage space.
"It is the crown jewel of the bedroom," says Zoe.
There are 17 apartments in the building, with most residents being owner-occupants. But the couple feel their apartment stands out.
"You will be hard pressed to find views, space and such a large kitchen in a one-bedroom home.
"We didn't look at any other property before purchasing this. We fell in love with it, even though it wasn't in the best state, we were determined to make it beautiful.
"When we refitted it, we focused on using natural timbers and stainless steel in the kitchen to accentuate the industrial feel and played with tiling in the bathroom to create a modern look.
"Everywhere else we kept white to make it feel clean and light.
"We also invested in a radiant central heating system to make sure it was always warm and dry. The radiators that feature in all the rooms give a European vibe."
The couple say they have loved being in such a central part of the city.
"The best thing about living in Eden Terrace is the proximity to so many other neighbourhoods," says Zoe. "If you enjoy walking K Rd is five minutes away; Mt Eden and Ponsonby are both 10 minutes.
"You can use the cycle ways to get into the city quicker than in a car.
"We take Tui up Mt Eden every day and there is also Basque Park across the road which is like a private oasis for locals.
"We will really miss this apartment — the high 4m ceilings, the huge windows and the sunshine streaming in —but we want a new challenge and we are ready to take on another diamond in the rough."